Here is my collection of 10 x satiated vegan recipes that I make almost every month. They are easy and budget-friendly recipes that anyone can make. They are protein-rich and makes you feel healthy and satisfied all day long.
Almost every recipe here can be made in bigger portions and last 3-4 days. You can also make them for your lunch box and they are kid friendly as well. I hope you'll find some inspiration here.
Leave a comment below if you have any good tips and tricks for satiated vegan recipes.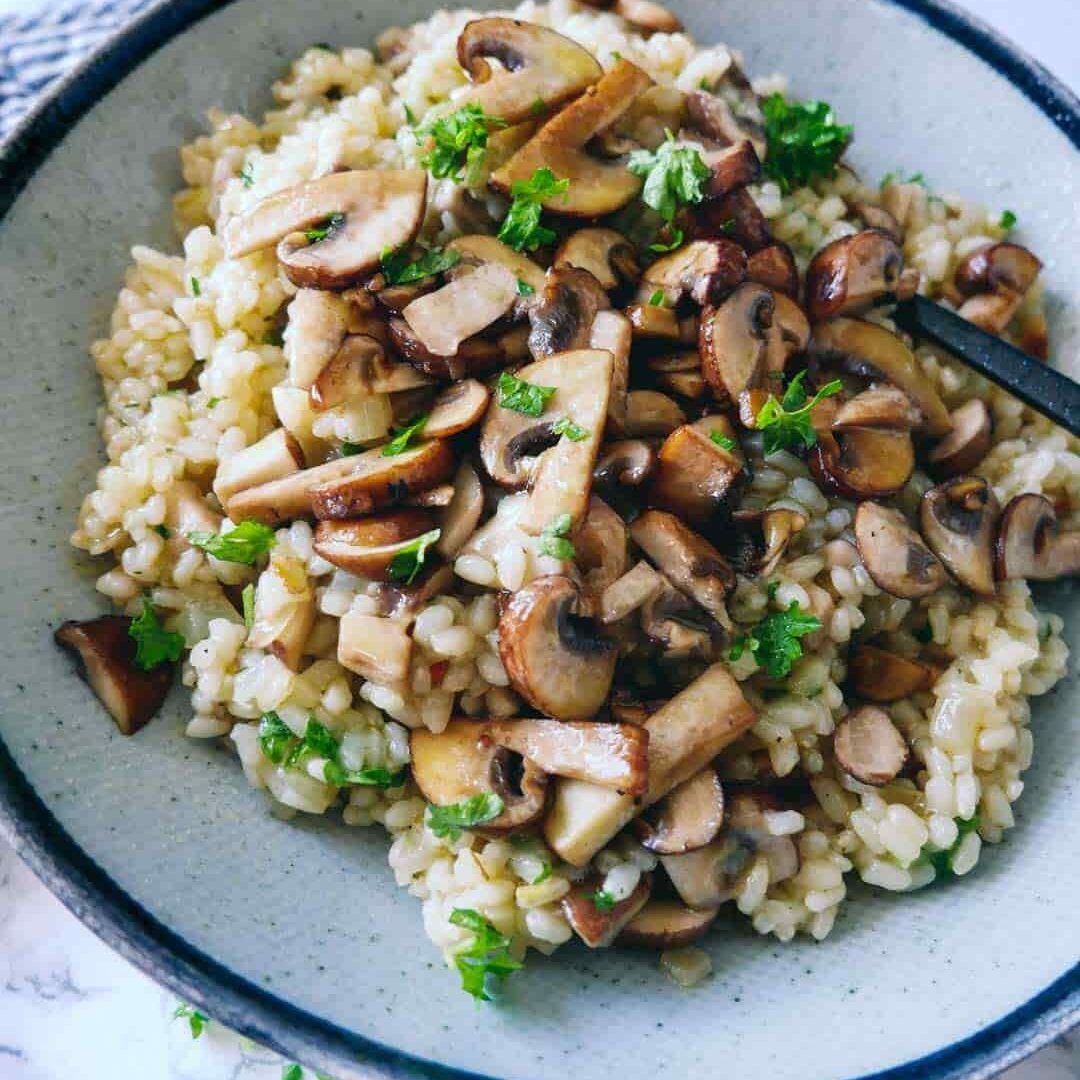 1. Vegan risotto with mushrooms
Creamy vegan risotto with mushrooms and spices - ready in only 20 min. One of my favorite weekend recipes or when friends are coming over. Can easily be made in bigger portions for 2 days.
2. Vegan chickpea 'tuna' salad
3. Vegetarian rice table with curry and toppings
Vegetarian rice table – served with all the best toppings: Rice, apples, pineapples, peanuts, coconut flakes, scallions, rosins – or what you have in your kitchen.
Healthy and green pasta salad – made with fryed tofu, avocado slices, spinash, feta cheese (vegan version), green pesto, olives and lime. Add your own favorite ingredients - or use any leftovers.
6. Quinoa salad with radishes and mint
Quinoa salad with crispy radishes, edamame beans and mint. For this one serve some delicious flatbreads and a good green pesto.
7. Vegan Sri Lankan Curry
Vegan Sri Lankan Curry – a warm good recipe made with crispy tofu, peas, red pepper, spinach and other good vegetables. Served with wild rice.
9. Vegan falafel meatballs
I never get tired of slow cooking. Try out this One Pot Quinoa dish – made with eggplants, turmeric, ginger, coconut milk and a lot of vegetables. Creamy and easy.