Vegan chickpea salad – the best alternative to classic 'tuna' salad:
Chickpea tuna salad ala vegan 'tuna' salad is an easy and affordable back-to-school lunch. You can make a batch for the week and enjoy it on a bed of greens or as spread in a classic lunch sandwich – like here with toasted rye bread.
I've wanted to make this recipe in a long time now and I got so surprised at the good result and taste. And then it's vegan and gluten-free.
I made my recipe with veggie leftovers from the fridge: Tomatoes, cucumber and red onions. But you can also use red pepper, corns, peas or use other leftover vegetables.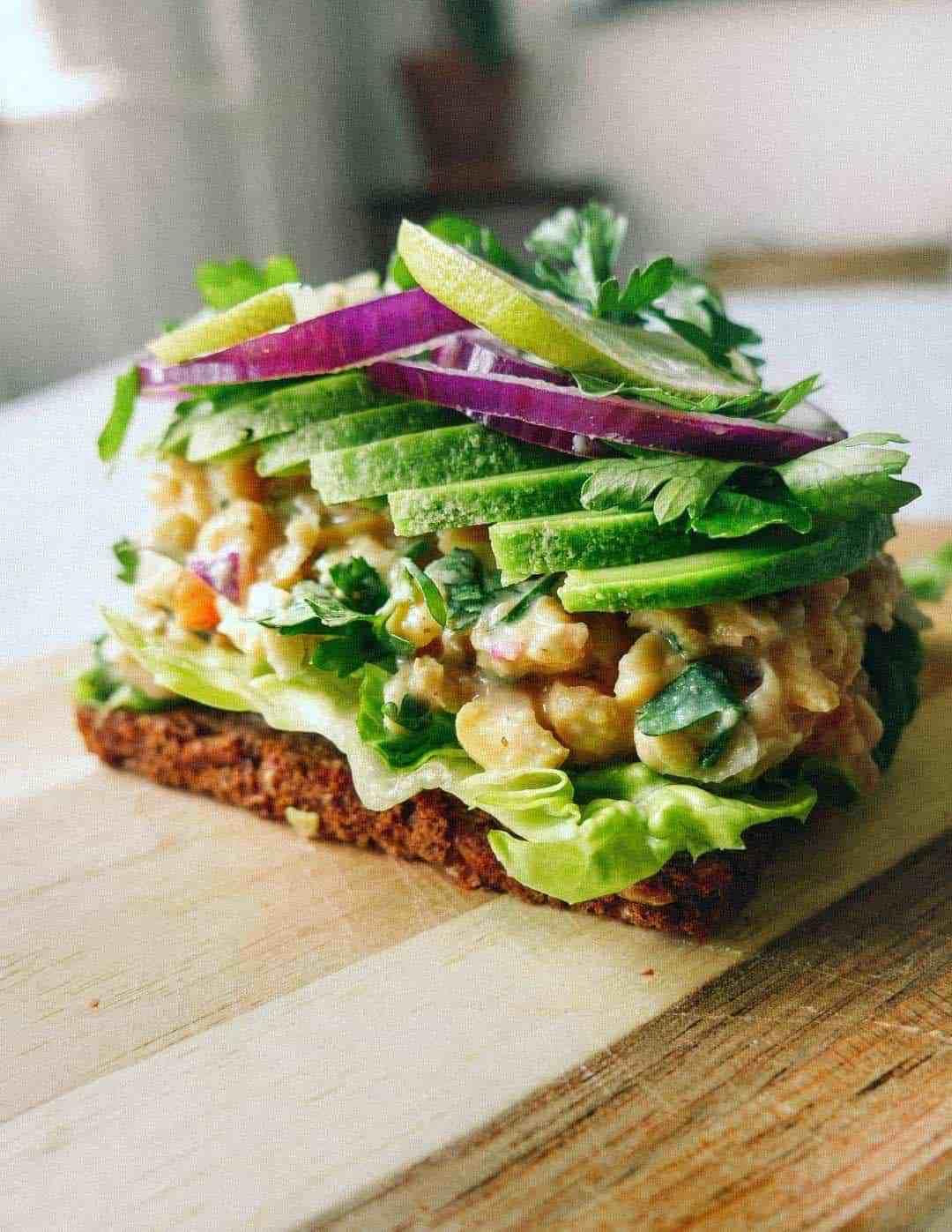 Print Recipe
Chickpea Tuna Salad:
Vegan Chickpea 'Tuna' Salad - chickpea salad is the best recipe made with chickpeas, cucumber, tomatoes, red onions and lemon. Find the recipe below:
Ingredients
400g chickpeas, drained and rinsed

1 big tomato, chopped

1/4 cucumber, chopped

1/3 juice from one lemon or lime

1 small red onion, chopped

1 teaspoon tahini

2 teaspoon maple syrup

1,5 teaspoon mustard

1 tablespoon vegan mayo

2 tablespoon yogurt naturel, soya

2 tablespoon fresh parsley (optional)

Salt and pepper
Instructions
1
First blend the chickpeas (drained and rinsed) in a high powered food processor. Press only a few times for a rough texture (it's not supposed to be hummus).
2
Chop the tomato, cucumber and red onions in squares.
3
Put the chickpeas to a bowl and add the last ingrediens: tomatoes, cucumbers, red onions, lemon juice, tahini, maple syrup, mustard, vegan mayo, yogurt and fresh parsley. Mix with a big spoon and taste with salt and pepper.

~ Ingrediens: chickpeas, tomatoes cucumber, red onions, tahini, maple syrup, mustard, vegan mayo and naturel yogurt.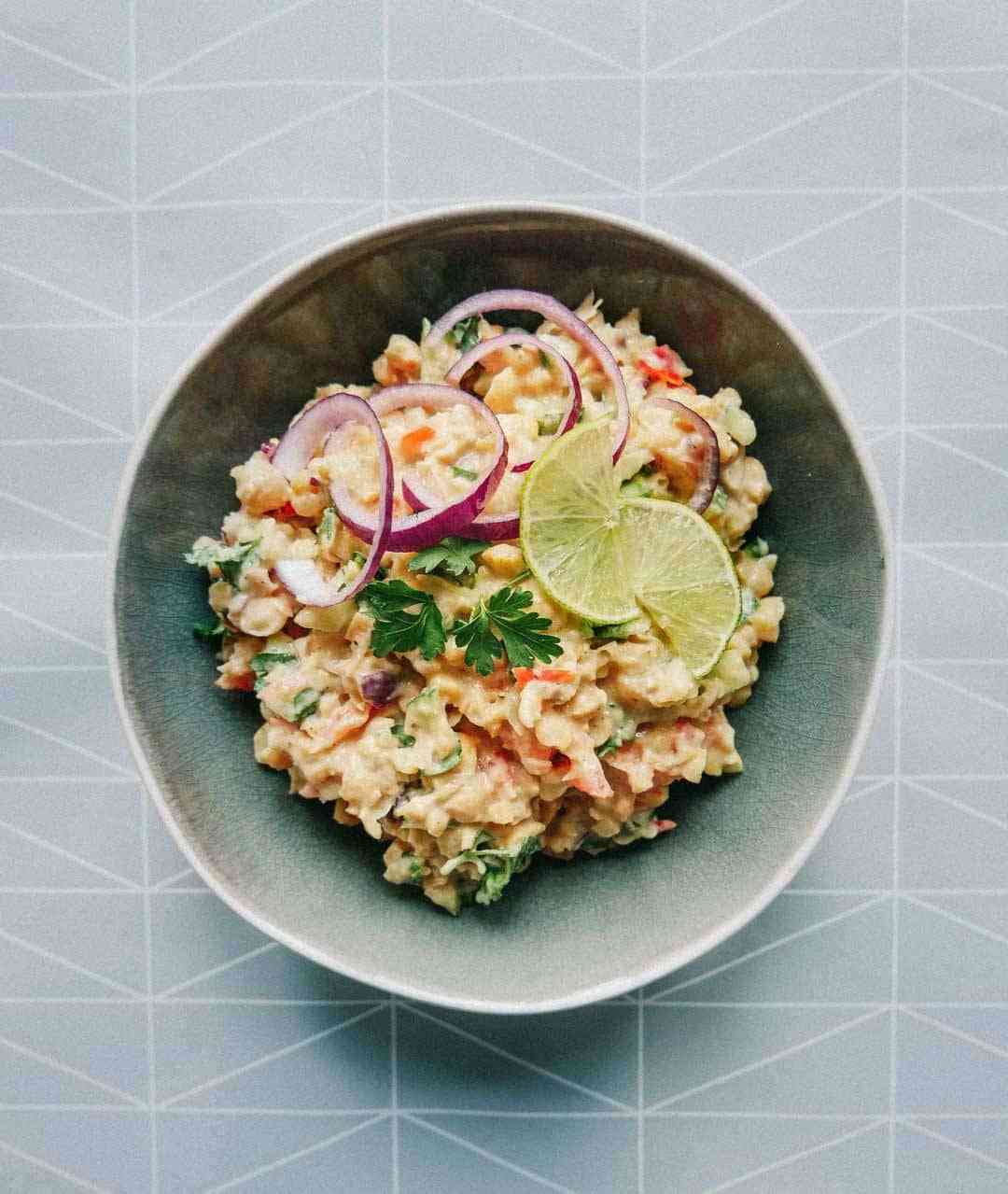 ~ Chickpea 'tuna' salad. I hope you could use this recipe!