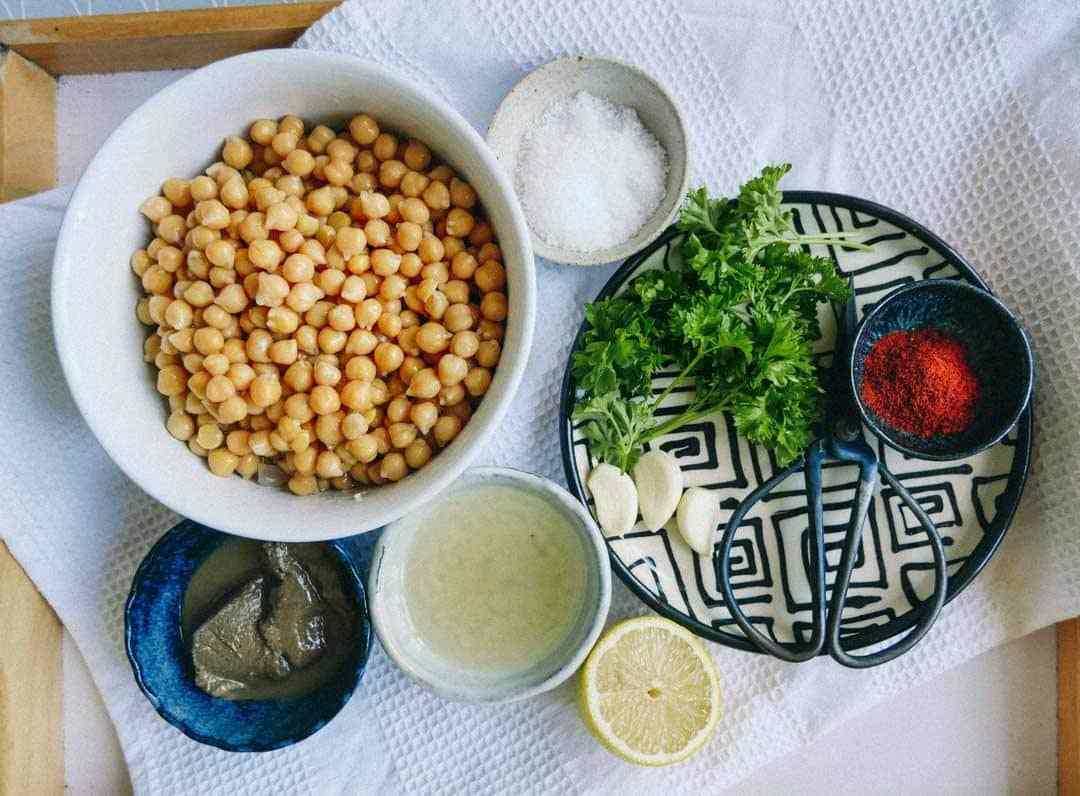 Here is my best recipe for homemade hummus. I make this so often I can, is't a great thing to have in the fridge as it's so versatile.
I don't think I know anyone that doesn't like hummus. Some like the hummus with a more rough texture, but you can easily make it more creamy with more water, oil or lemon juice. This recipe is more creamy , but with just a little rough texture – filled with a lot of taste. I'm just in love with the Middle Eastern cuisine and made these homemade flatbread on the side. Also love dipping crunchy vegetables into it or spreading into open rye sandwiches.
Delicious, easy and creamy hummus:
This recipe is made with 2 x 400g drained chickpeas, and makes a pretty big portion. Always remember a lot of taste to the big amount of chickpeas and add a little more lemon, paprika or garlic if needed. And remember to be generous with the salt. I hope you can use this recipe.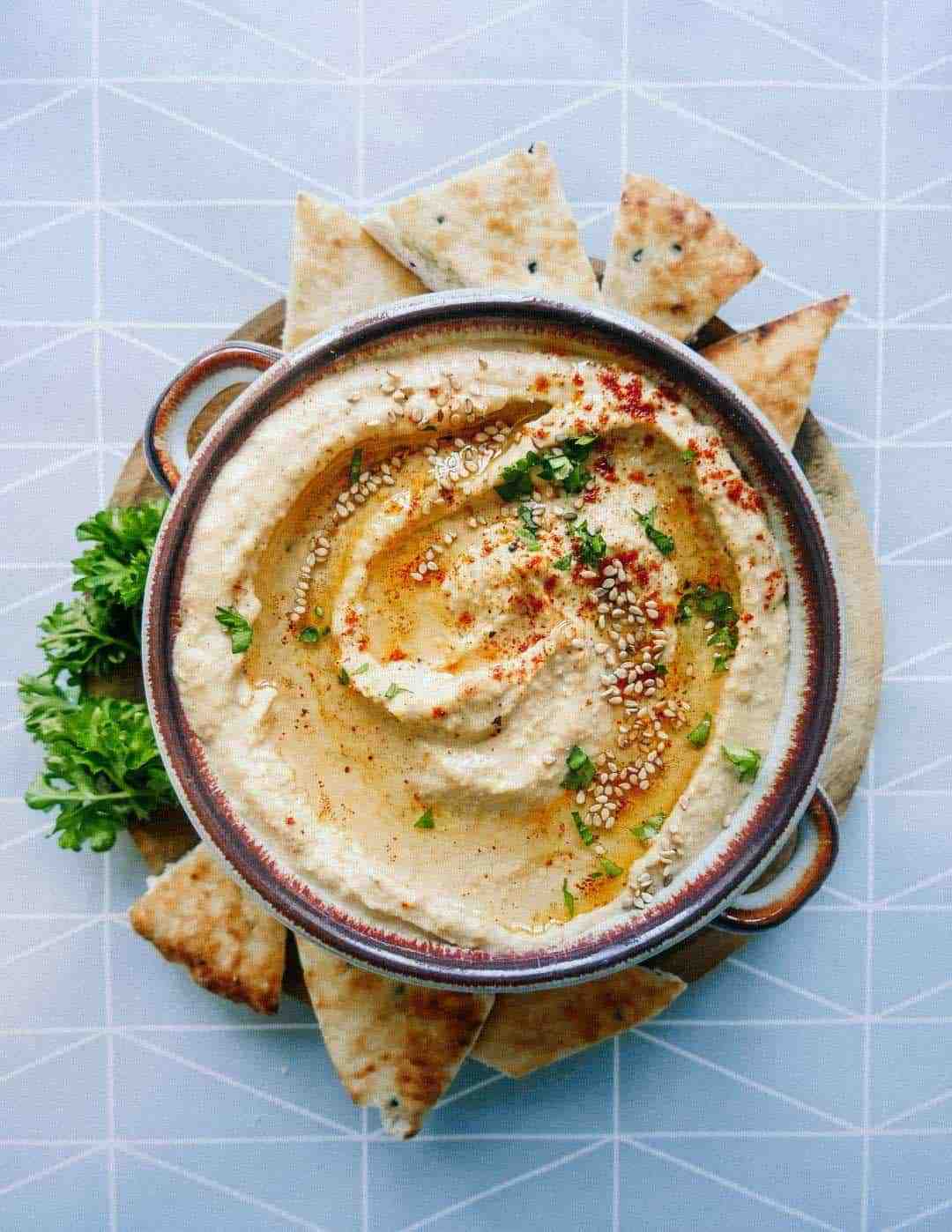 Print Recipe
Hummus recipe:
Homemade hummus - my best recipe for delicious, easy and creamy hummus filled with taste. So delicious. Go find the recipe here.
Ingredients
2 x 400 g cans chickpeas, drained and rinsed (save the water)

3 cloves of garlic

2 tablespoon tahini

6 tablespoon olive oil

juice from 1 lemon

1 teaspoon ground cumin

1 teaspoon paprika

Salt og pepper

Decorate: fresh parsley and drizzle with sesame seeds
Instructions
1
Save the water from the chickpeas (drained and rinsed)
2
Simply place all of the ingredients into a food processor and blend until smooth and creamy. Add more olive oil, water or 2 sp. of the chickpea water if the hummus is too heavy and rough. It's not supposed to be dry.
3
Blend in a few minutes until smooth and creamy. Taste and add more spices if needed. Remember to add a pinch of salt flakes (I like to be generous with mine).
4
Serve the hummus in a bowl before serving. Decorate with oil, drizzle with paprika, sesame seeds and fresh parsley. You can store the hummus in a clean airtight container in the fridge for 2-3 days.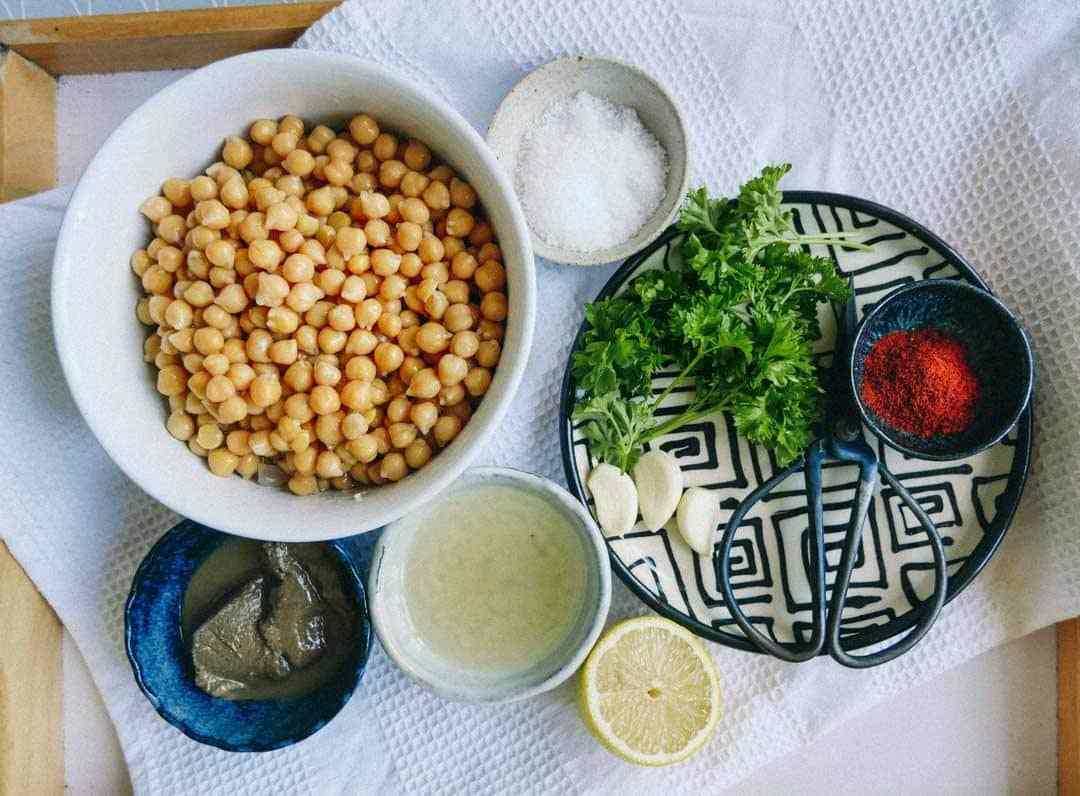 ~ Ingredients: chickpeas, garlic, tahini, oil, lemon, ground cumin, paprika, salt and pepper – and fresh parsley for decoration.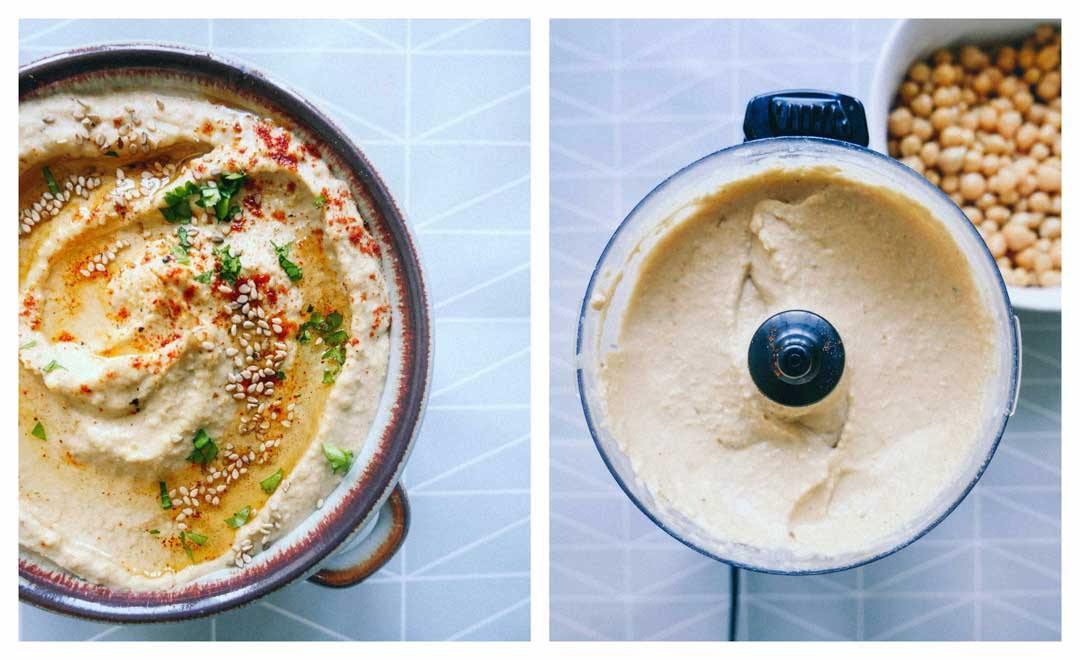 ~ Simply place all ingredients into a food processor and blend until smooth and creamy.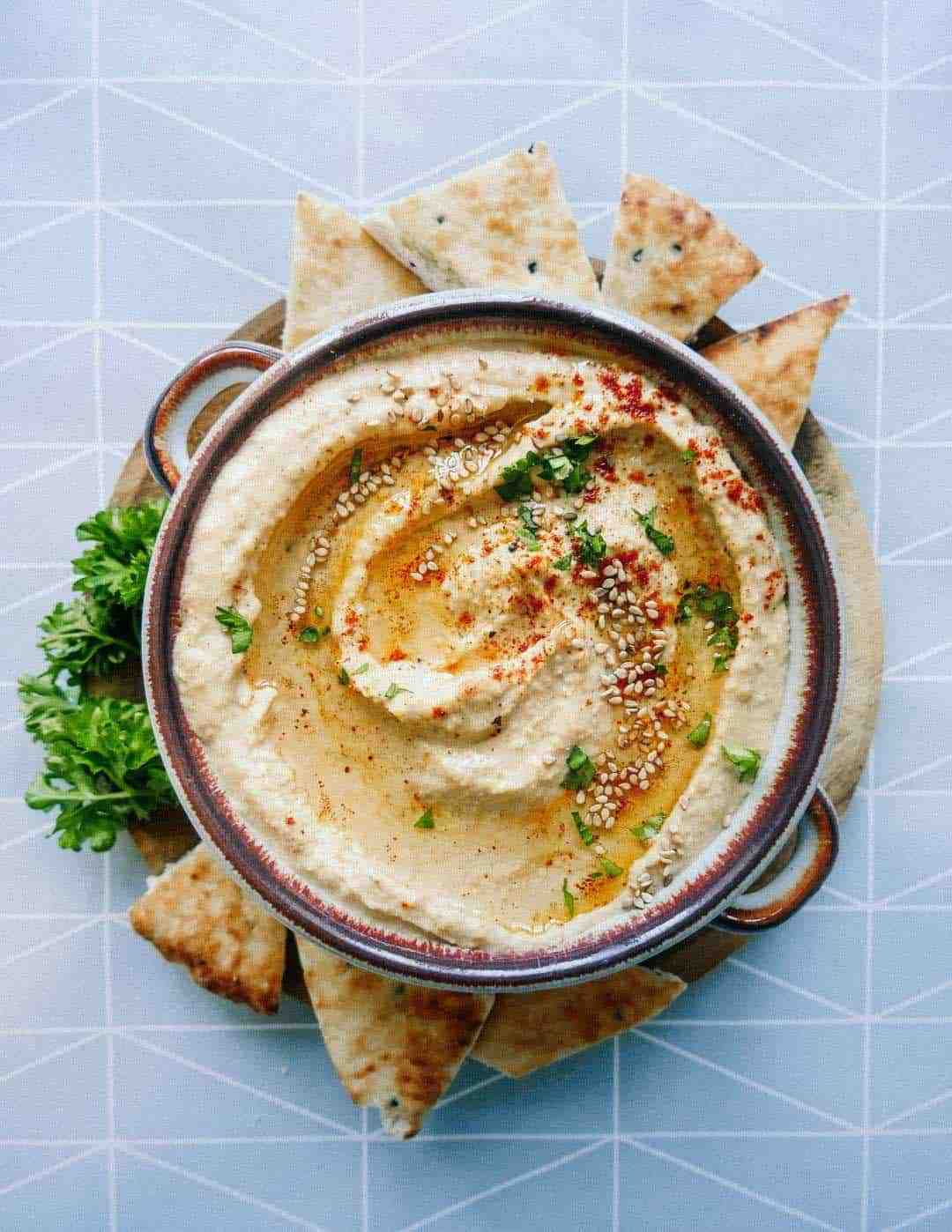 ~ Finish result served with homebaked flatbreads. So delicious.