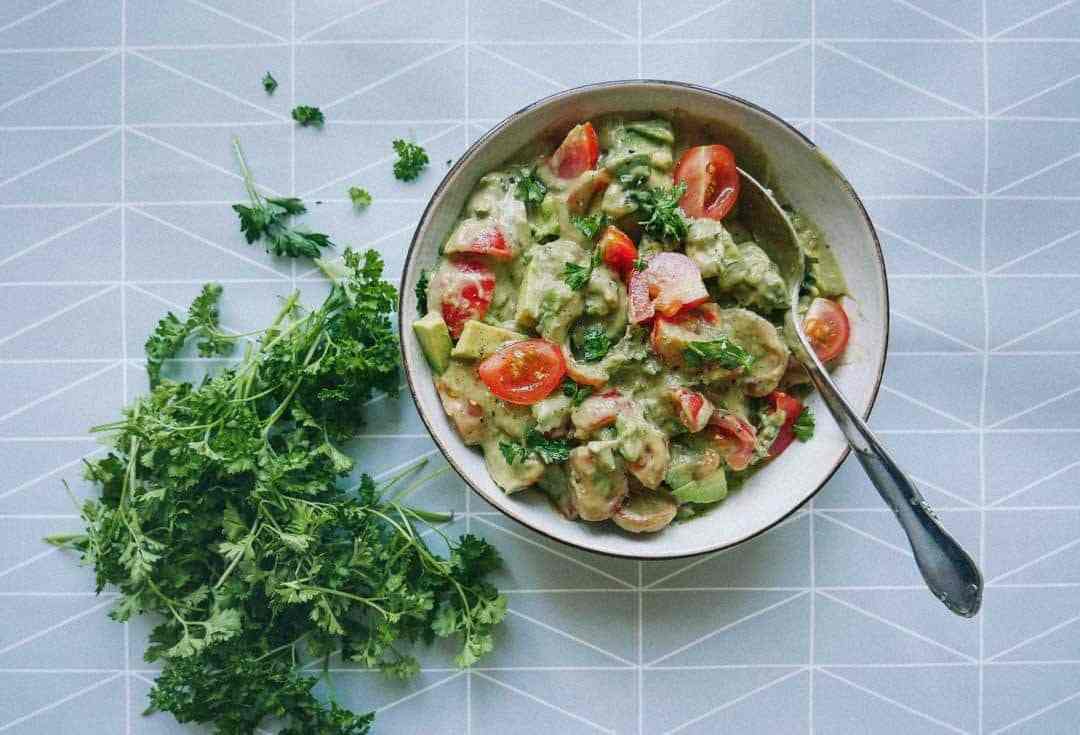 Creamy and simple avocado and tomato salad.
Avocado and tomato salad – summer recipes at it's very best. Serve this fresh salad with avocado, tomatoes, toasted rye bread and decorate with fresh parsley. This salad is mix together in only a few minutes and can be served for lunch with bread or with other salats and main dishes.
Try also – fresh flatbread is perfect with these avocado and tomato salad. Or else I can really recommend serving in pitas or wraps. So easy and delicious. Go find the recipe underneath.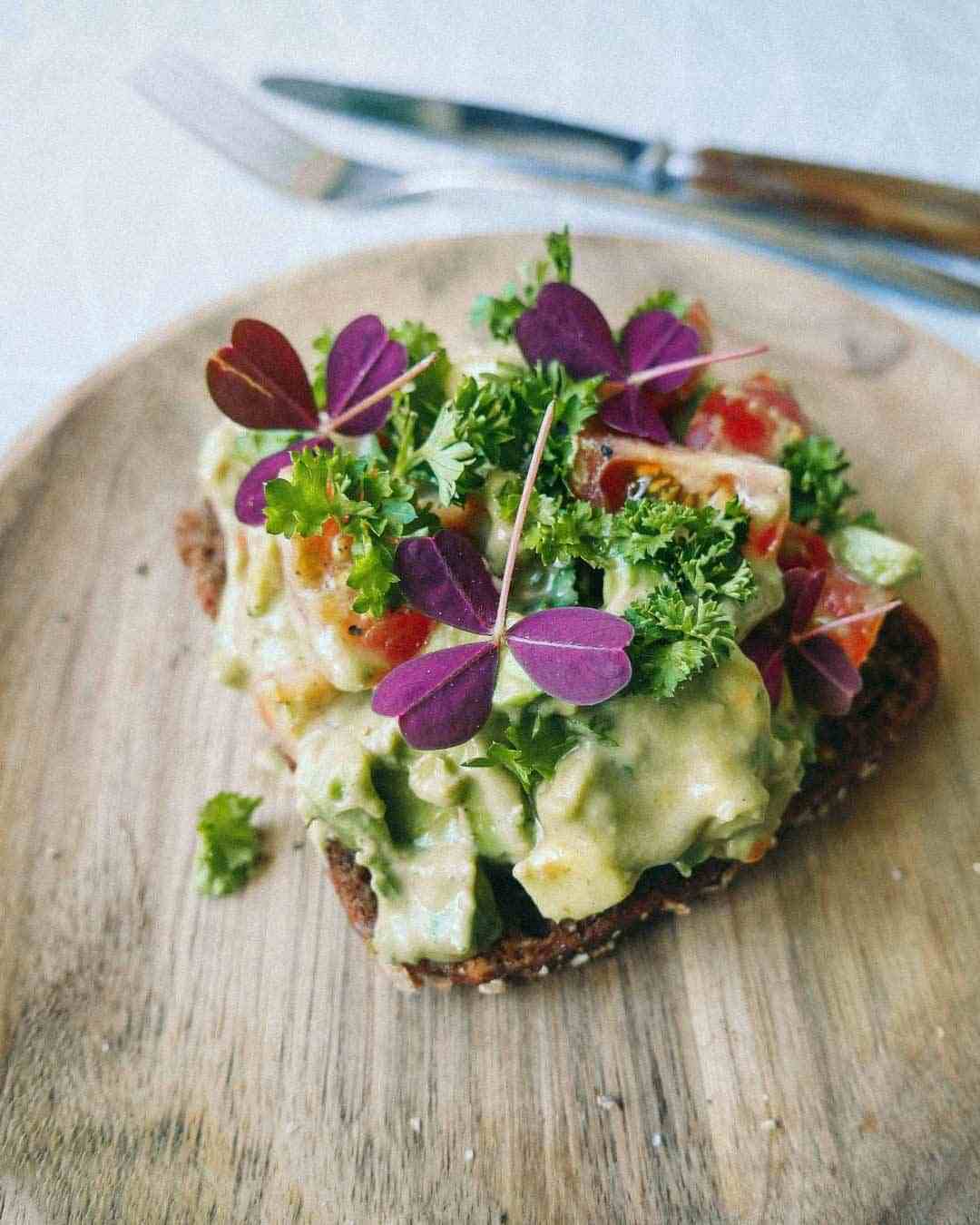 Print Recipe
Avocado and tomato salad
Avocado and tomato salad served on fresh toasted rye bread. This guacamole kind of recipe is a delicious summer salad. Go find the full recipe here below
Ingredients
2 x avocado, ripe

2 x gloves of garlic, pressed

a handful tomatoes

1/3 juice from 1 lemon

1 tablespoon naturel yogurt

2 tablespoon olive oil

1 teaspoon apple cider vinegar

Taste with salt and pepper

For decoration: fresh parsley
Instructions
1
Start making the 'dressing'. Add to a mixer or in a bowl: pressed garlic, lemon, yogurt, oil, apple cider vinegar, a half avocado, salt and pepper. Mix it all to a creamy texture.
2
Cut the rest of the avocados and all tomatoes in squares and mix with the dressing.
3
Chop the fresh parsley and decorate on the avocado salad. Serve with other salads, mains or with fresh warm rye bread.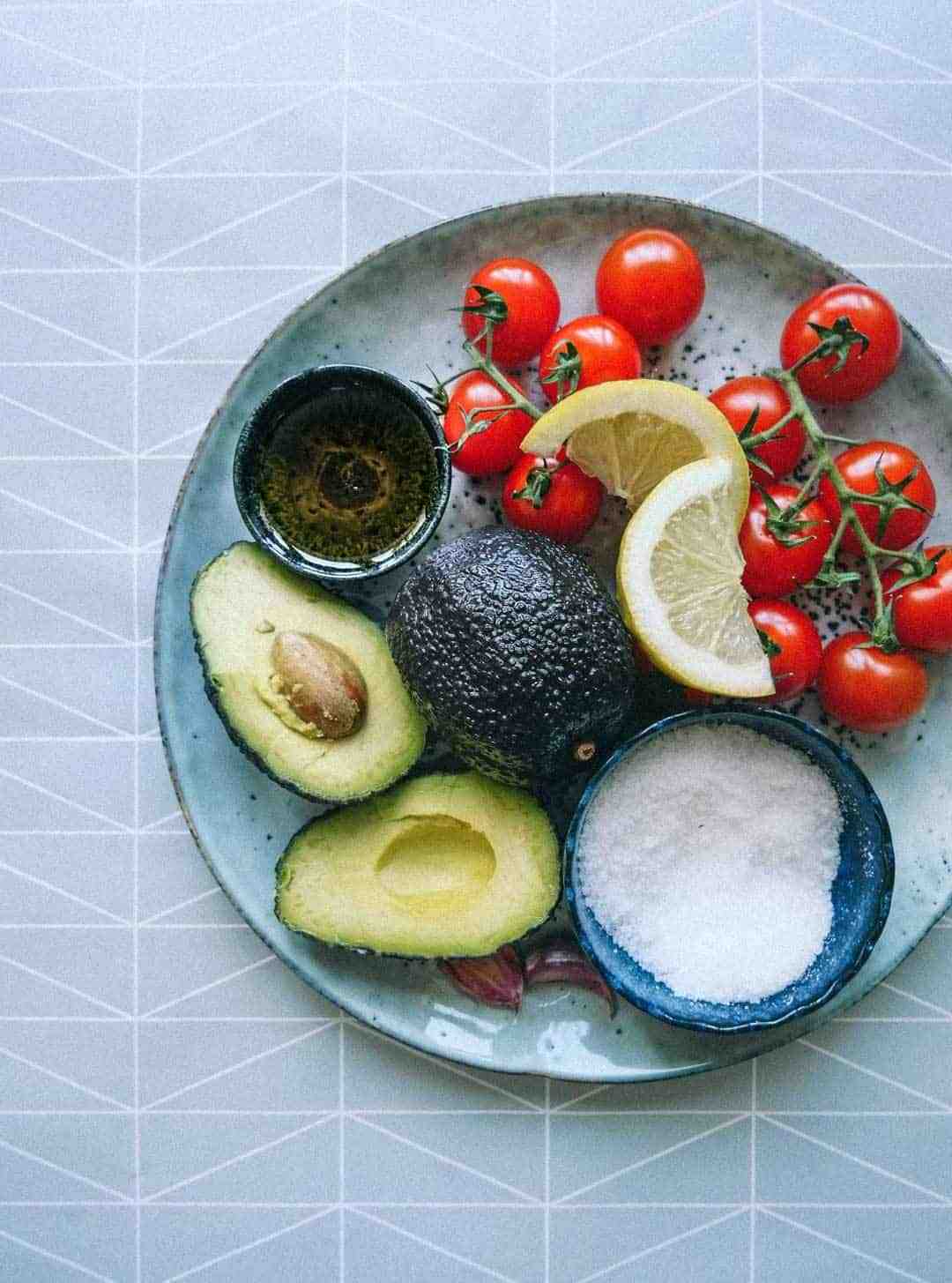 ~ Ingrediens in this salad: avocado, tomatoes, oil, lemon, garlic, salt, a little apple cider vinegar, and naturel yogurt.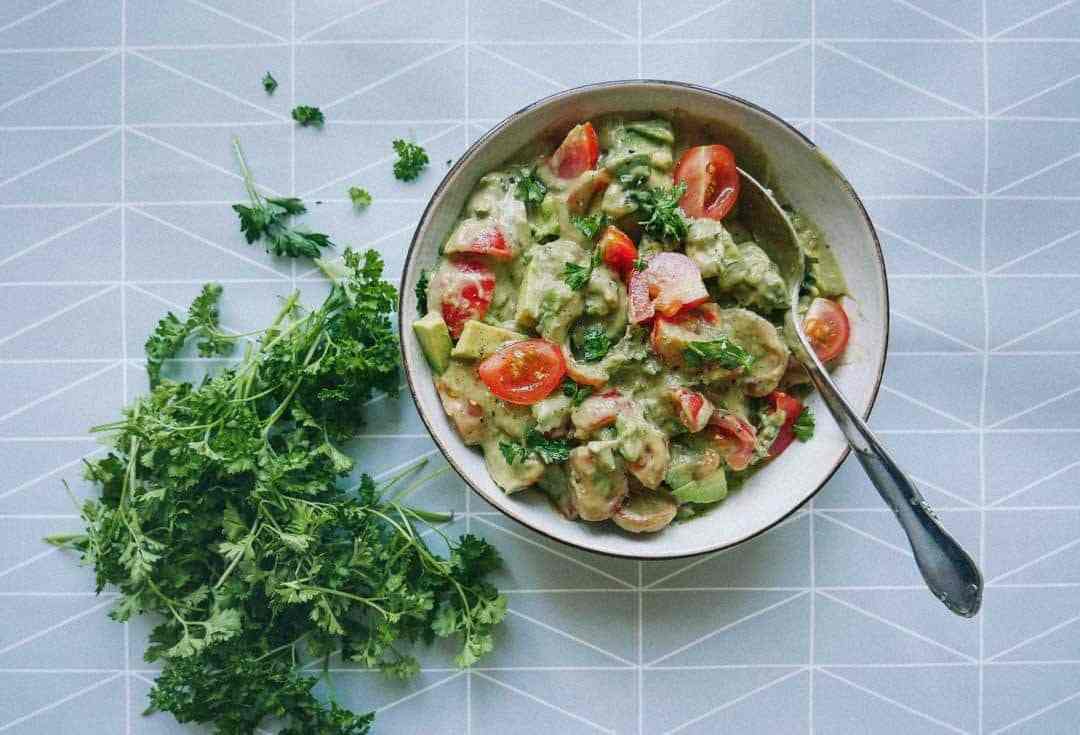 ~ Everything mixed together, served with fresh parsley.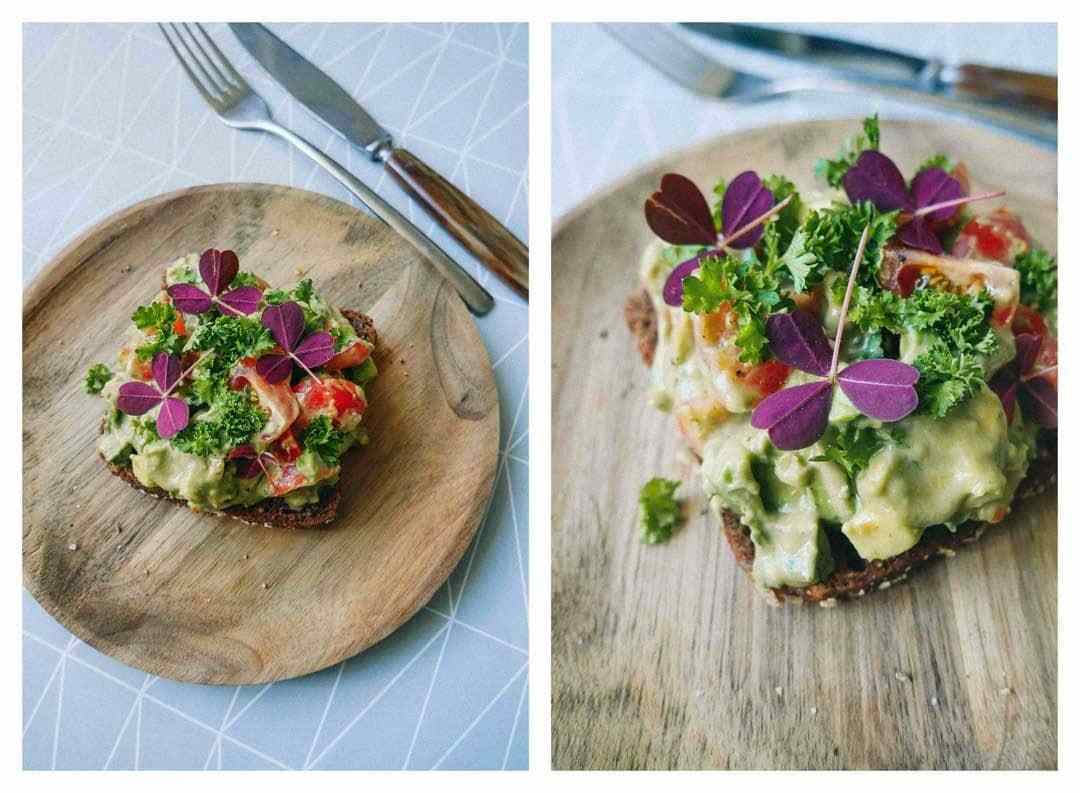 ~ Served with fresh rye bread and decorated with red wood sorrel. Not bad for today's lunch.