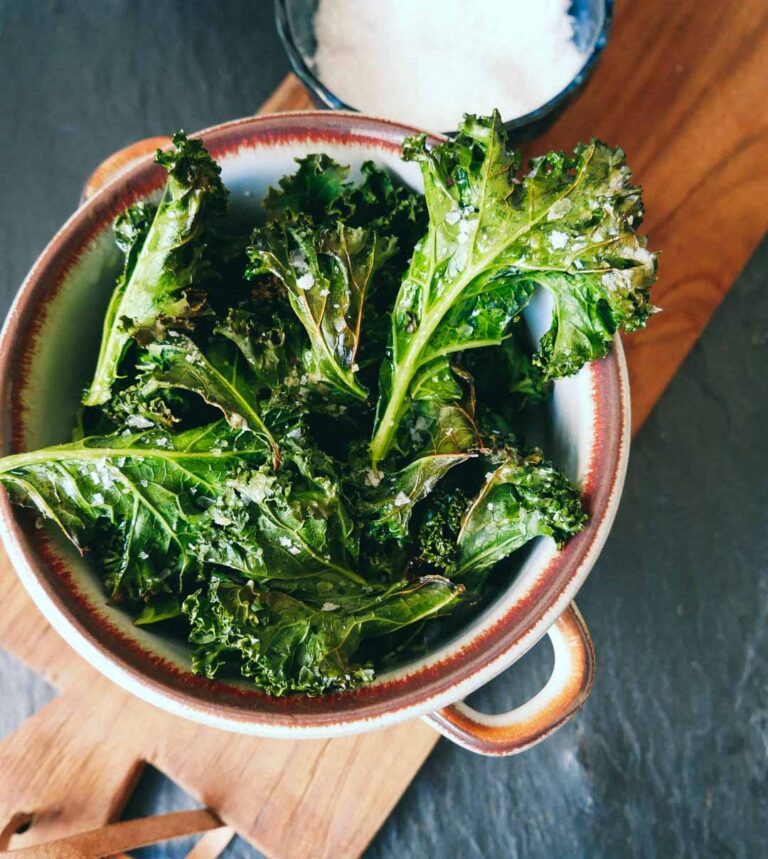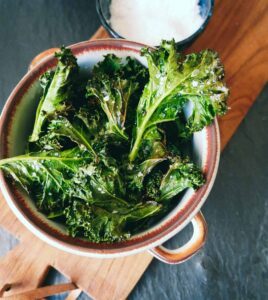 Crispy kale chips with salt is everything you need for your next healthy snack night, as a starter og to eat instead of traditional potato chips. Made with only 3 ingredients – and ready in 15 min. You can buy them cheap in the supermarket or you can make your own …
Hi, I'm Michala. 👋🏻 I cook and eat vegan and vegetarian recipes. Healthy and simple food with whole grains, good fats, fruit and vegetabes. »More about me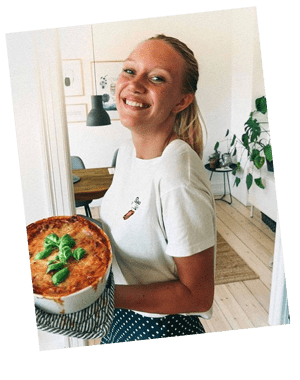 Healthy vegan and vegetarian meals.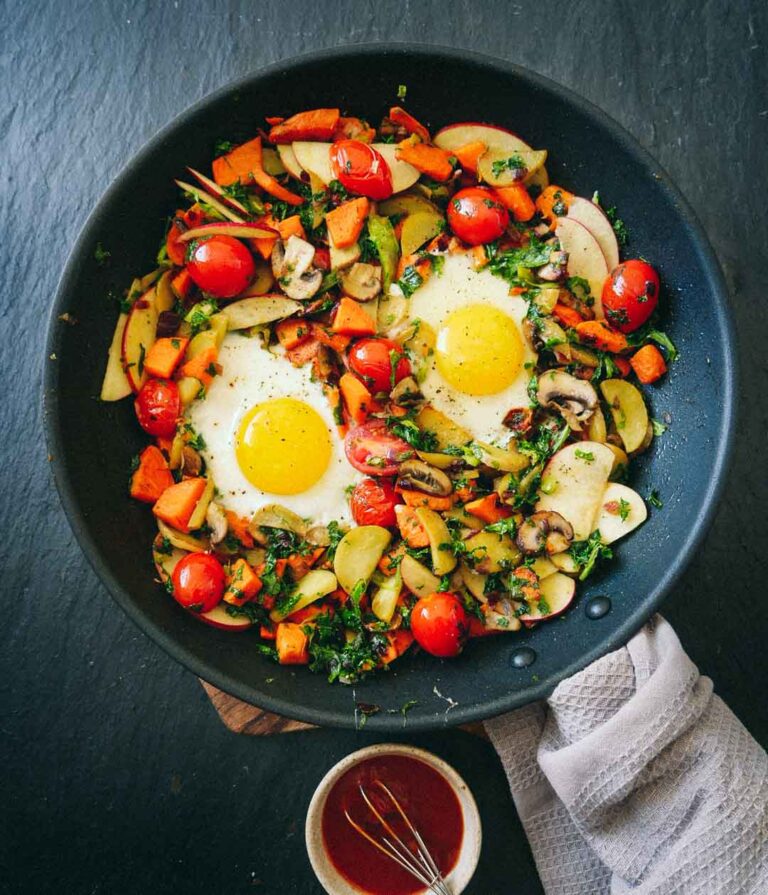 I serve this modern version of "Full English Breakfast" every time I want to make a delicious and satiated vegetarian breakfast or brunch in the weekends. This meal is warm and satisfying. Not to heavy, the recipe is meatless – which sometimes can be very effective on your digestion the rest of the day. In the recipe I've added some apple slices and healthy kale, …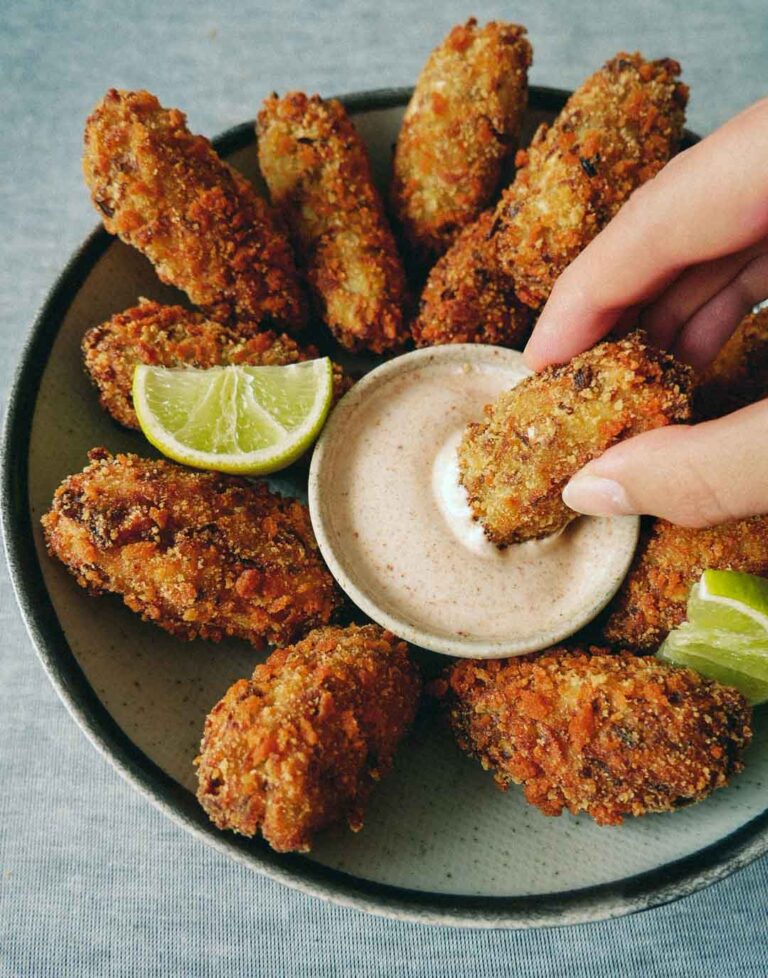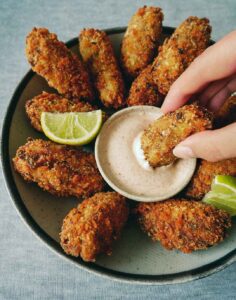 Easy meatless vegan croquettes nuggets made with cabbage and potatoes. A delicious vegan nugget snack. Crispy on the outside – soft and gooey in the middle. I love to experiment with these small veggie snacks. Lately I've made them with tofu, halloumi or vegetables like here. Potato croquettes gives a great taste and 'meat' texture which makes everyone loves them. I served a bunch of …
Welcome to a vegan and vegetarian food blog 👋🏻
I'm Michala, some of my friends call me Mica or Micadeli.
I am living in Copenhagen, but this food blog is actually my home – full of easy vegetarian and vegan recipes made with simple ingredients for everyone.
I've been a vegetarian the last 4 years, but haven't always been good at making recipes. Just as much as I love simmering food for hours in the weekends, I also enjoy easy and quick dinner during the week. I'm a huge family-lover, I often enjoy the small and good things in life, I'm enormously interested in photography - and I collect cook & travel books.
I love almost every kind of vegetables, and can not live without kombucha, sourdough bread and coffee.
» Read more about me
Looking for more inspiration?
I also share a lot of recipes on Instagram, both recipes from this blog, but also everyday snaps from the week. 

Besides vegan and vegetarian food, I also make gluten free and healthy sugar free recipes. Get more inspiration and follow me underneath.