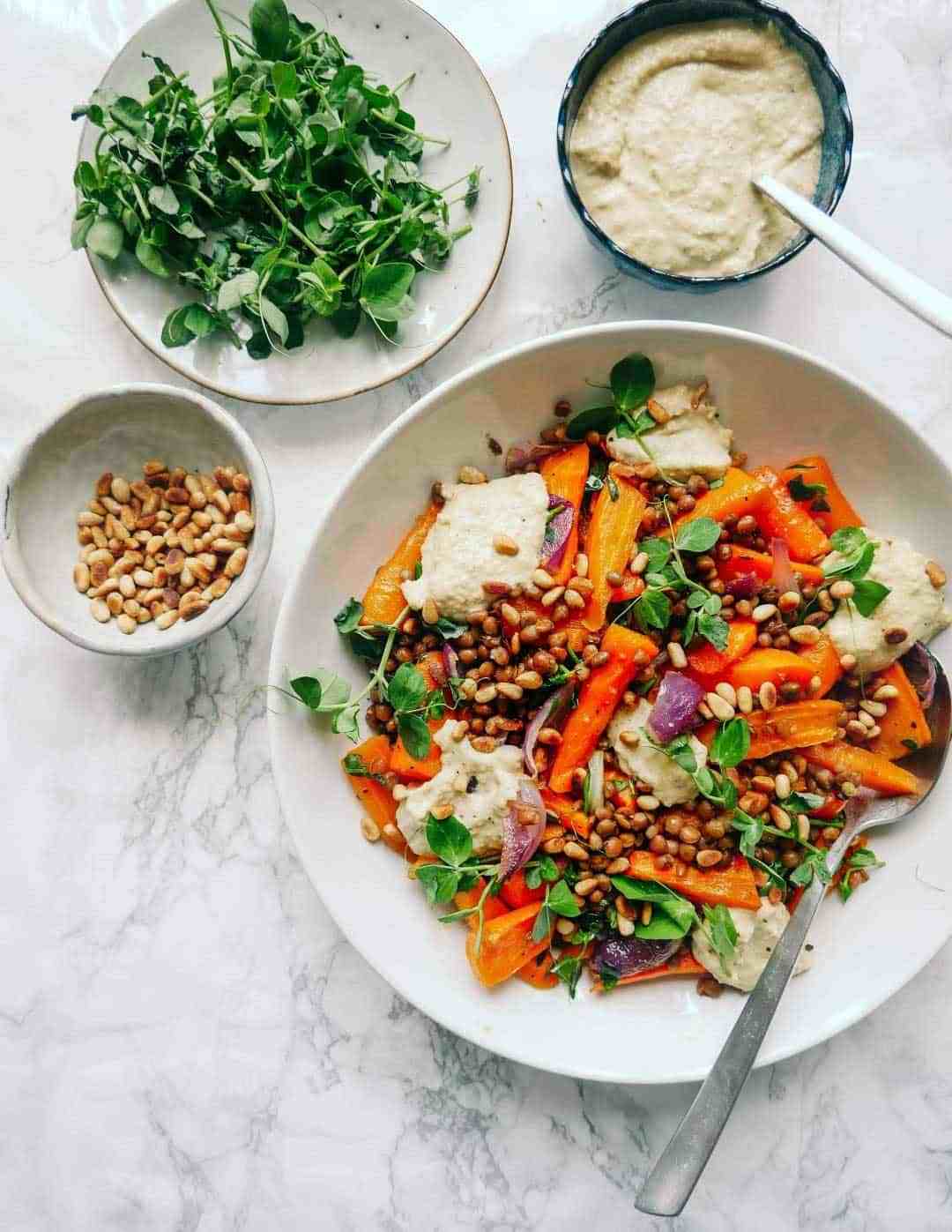 Carrot and lentil salad – Easy and delicious recipe.
Carrot and lentil salad is a wonderfully simple summer salad. It's filled with an amazing array of fresh flavors that come together perfectly with the cold homemade hummus (you can find my recipe here).
The roasted carrots are a great base for the salad as they add a hearty element to each bite, making it really satisfying, while the watercress adds a leafy element. The pine nuts gives such a crispy texture and the soft cold hummus make the salad taste so fresh and cooling.
I got inspired to make this salad by some very dedicated people at deliciouslyella.com. I hope you'll like my version for the recipe – go find the ingredients underneath.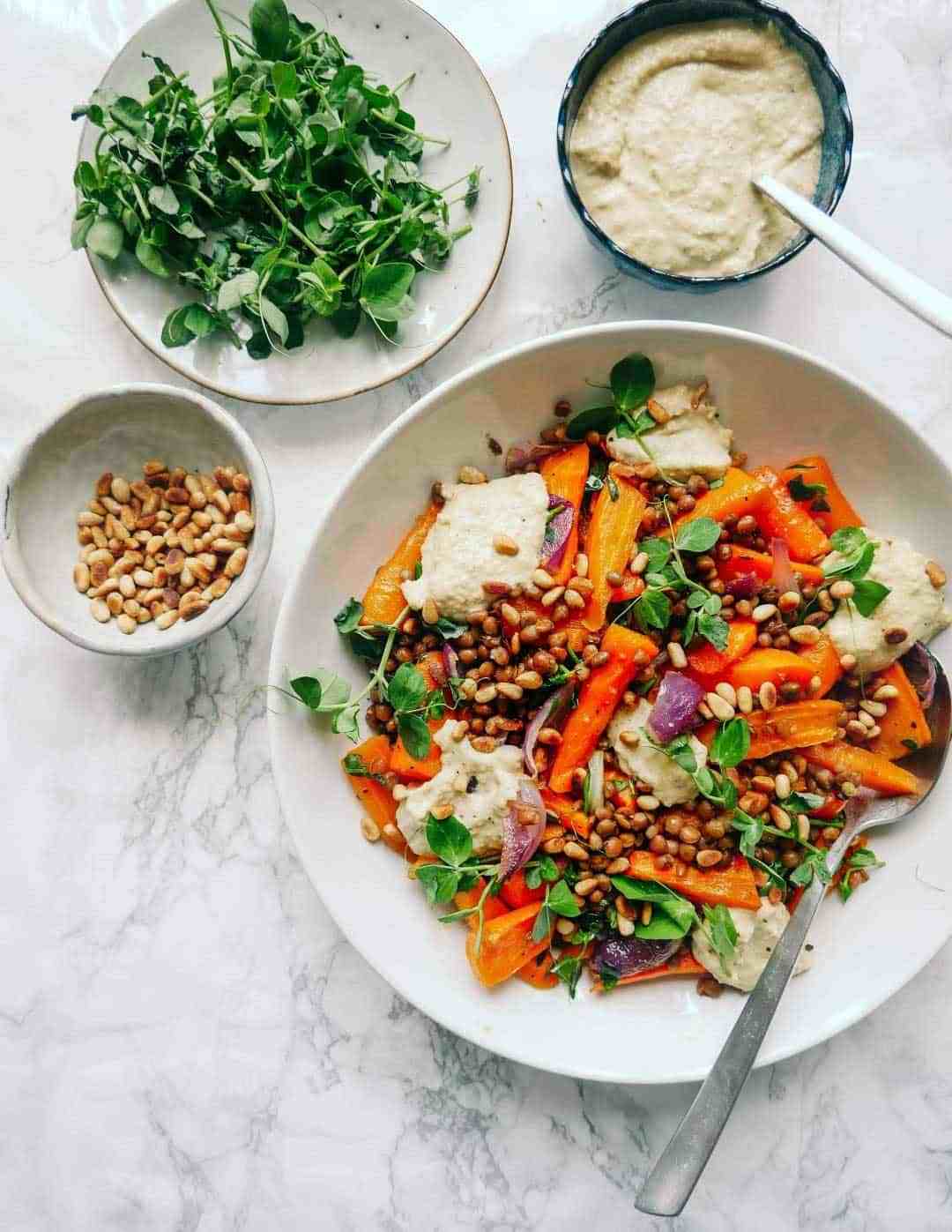 Print Recipe
Warm Carrot and Lentil Salad
Warm and delicious roasted carrot and lentil salad. The perfect salad for summer evenings or cold autumn days. Served with creamy homemade hummus.
Ingredients
5 x big carrots

1 red onion

2 tablespoon pine nuts

A handfuld of fresh watercress

1 cup of brown cooked lentils

3-4 tablespoon of hummus
Instructions
1
Pre-heat the oven at 200c.
2
Cut the carrots and the onion into smaller pieces. (I sliced mine my carrots on the diagonal, and the onion into sixths.) Put on a baking tray covered with baking paper, add a little oil, salt and pepper and mix it. Roast in the oven for about 22-25 minutes.
3
Heat a pan and toast the pine nuts for a few minutes until starting to brown, then leave these aside to cool.
4
When the vegetables are cooked, drain and rinse the lentils then add them to a pan over a gentle heat to warm through slightly. Stir in the carrots and onion and along with the lentils. Add some salt and pepper.
5
Remove the pan from the heat, plate up the salad, add some watercress, sprinkle with pine nuts and some tablespoons of hummus.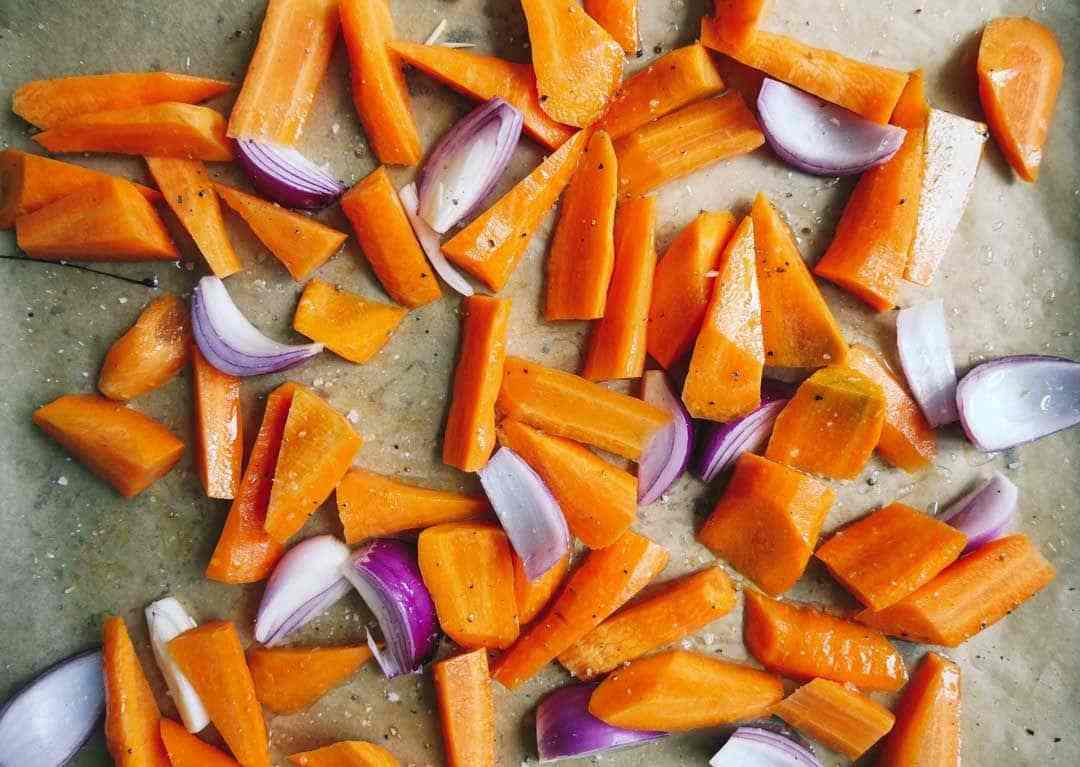 ~ Carrots and red onions chopped and ready for the oven.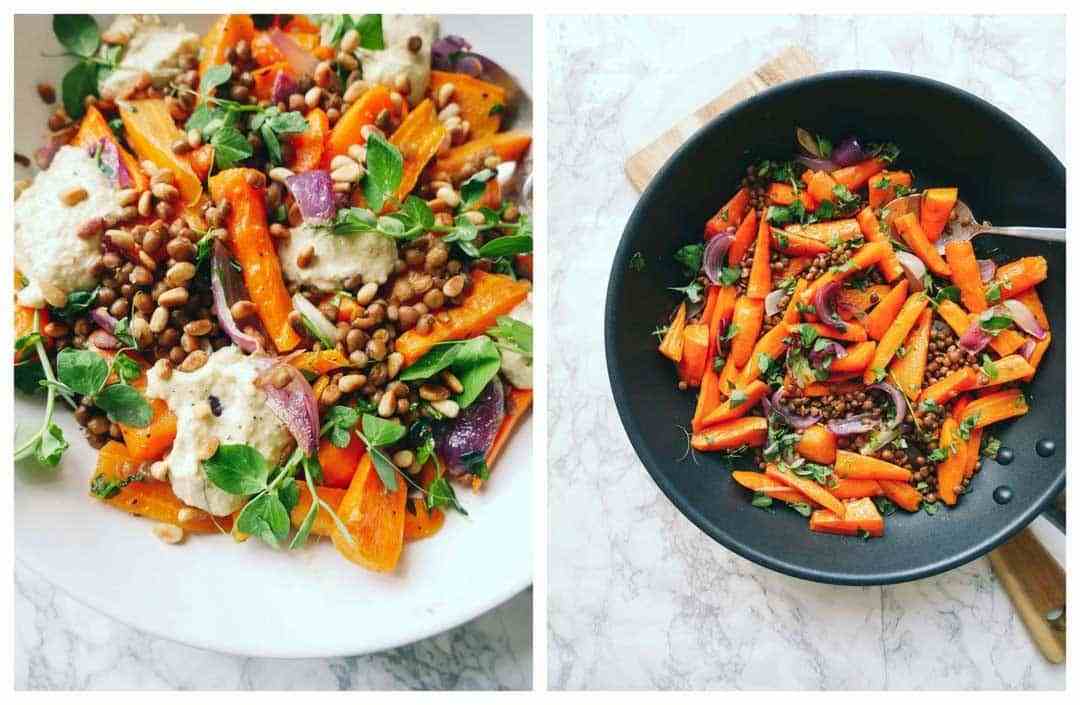 ~ The finish result of this delicious warm carrot and lentil salad. Inspired of the best chef of all deliciouslyella.com
Rate the recipe here ↓