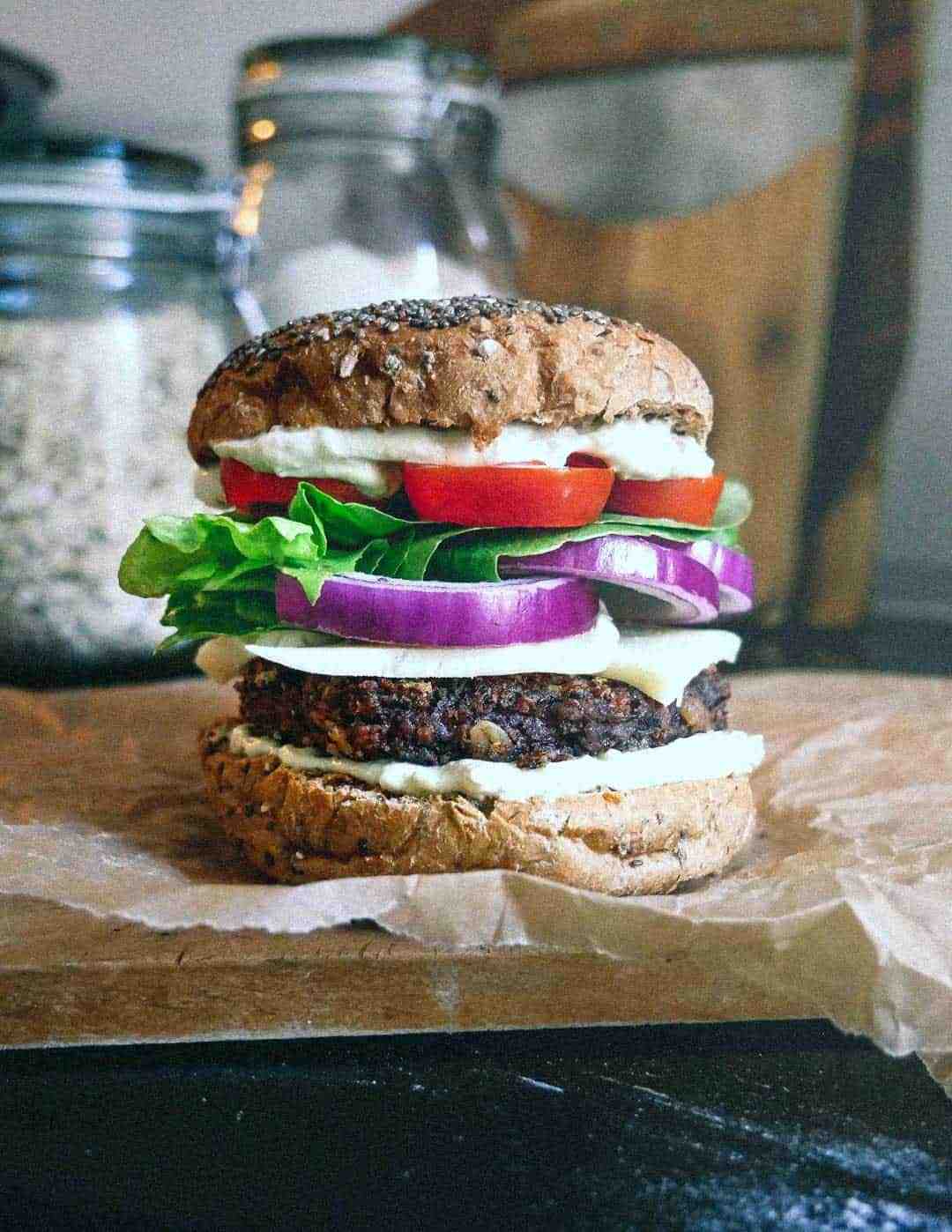 Black bean burger patties – served with salad and mayo:
Black bean burger – I can't really think of a better sunday dinner treatment. Back from a weekend full of all kinds of delicious ideas to share with you, starting with these insanely awesome black bean burgers with simple salad ingredients and mayo.
When I just started being vegan I actually didn't make a lot of burgers, because I never knew what to put in the burger. I just felt it was boring making it, and took waaay too much time for a bad result.
Then I just tried and tried moving on and making these vegan patties better and better – and then the fun thing about vegan burgers began for me. Now, I really can't stop, haha. So this will definitely not be my last version of vegan patties.
This recipe makes 5-6 patties depending on how big you make them. Go find the full recipe underneath.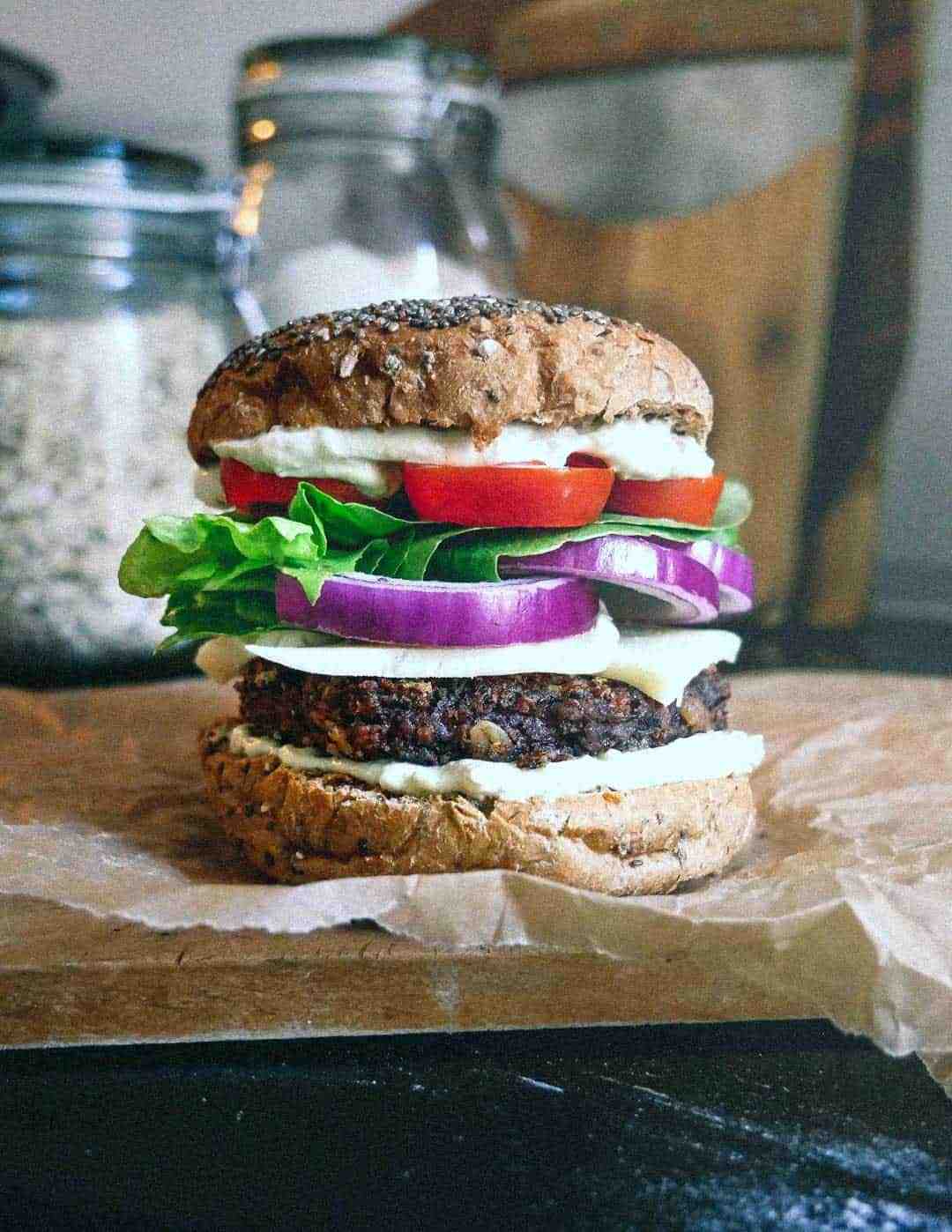 Print Recipe
Black bean burger
These black bean burger patties are made with black beans and other tasty ingredients. I really hope you can use this recipe. Enjoy
Ingredients
400g black beans, cooked (about 1 can)

1 big clove of garlic

Juice from half a lemon

3 tablespoons of linseeds (you can also use ground flaxseed)

1/2 teaspoon cumin

1/2 teaspoon nutmeg

Add the following in the end:

3 tablespoon of flour (you can also use wholemeal)

3 tablespoon of oats
Instructions
1
Mix first the first ingredients together: black beans, garlic, lemon juice, linseeds, cumin and nutmeg. Mix short in a blender so you have a sticky texture.
2
Add the last ingredients in the bowl: flour and oats, and mix everything well (you can also use a tablespoon here). Make sure that the mix is very sticky, if it isn't sticky enough add more oats or flour (or ground flaxseed).
3
Set a medium frying pan over medium heat with 2-3 tablespoon plant butter or oil, and mould the patties. Warm about 2-3 minutes on each side and flip when they are perfectly firm. Cool down on a paper towel while warming the burger buns.
4
When the buns are warm, put the patties, salad and toppings together. I like to put a bun down followed by a thick layer of vegan mayo (homemade ketchup is also good!), then the actual burger patty, followed by vegan cheese, red onions, lettuce leaves, a few sliced tomatoes, a little more mayo and finally another bun. Enjoy.