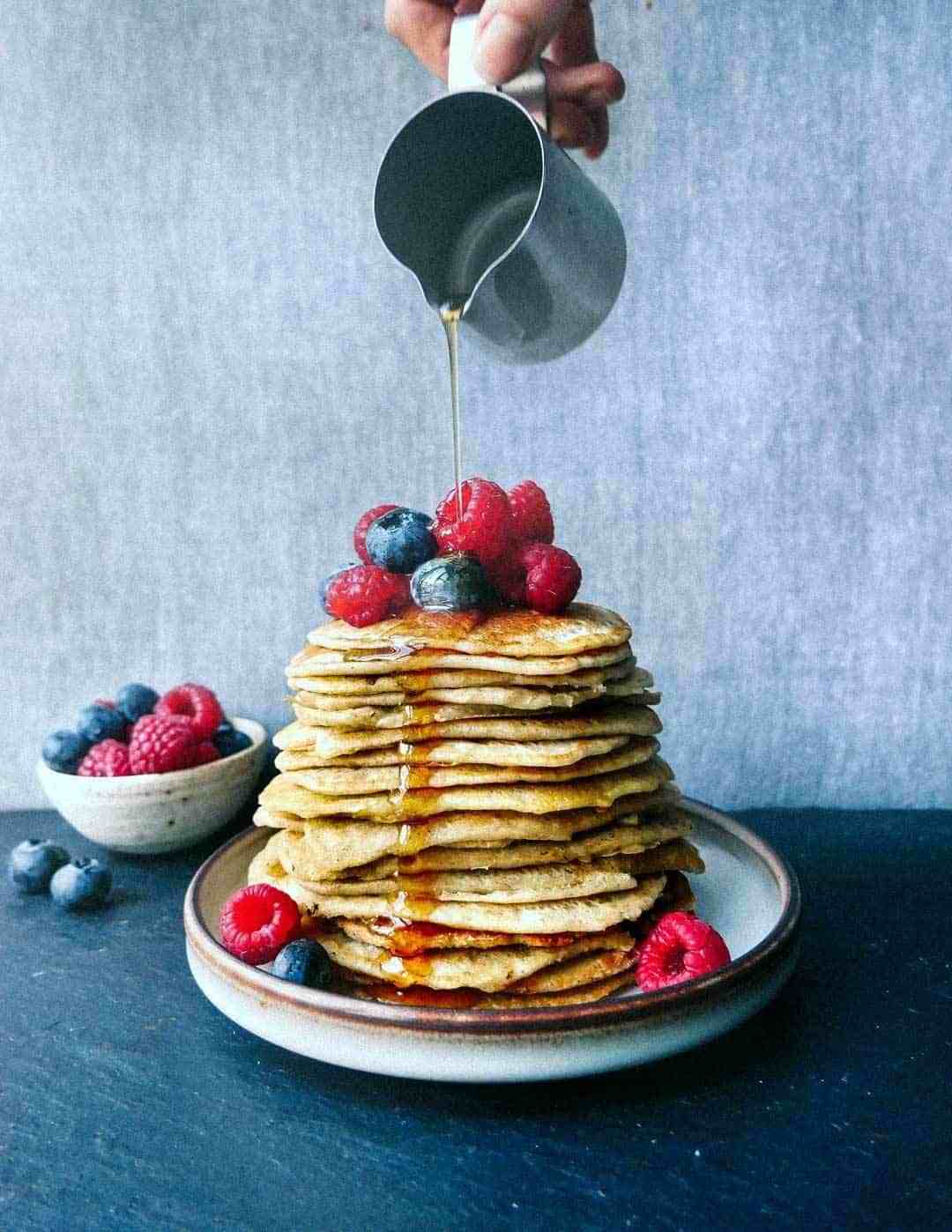 Quick and Easy Vegan Pancakes – Egg free pancakes:
I love the traditionel danish thin pancakes, but I need to admit that the thick American Pancakes really have a deep place in my hungry sunday heart. This recipe for easy vegan pancakes is a very simple dough. And it contains only a few ingrediens: milk, flour, vanilla, salt, butter and some baking powder. I added some maple syrup on top for a more sweet result. But you can easily omit that if you want healthy pancakes with no sugar at all. I can also really recommend my recipe for banana pancakes. Fluffy vegan banana pancake recipe with dark chocolate on top. It doesn't get any better.
This recipe takes 1/2 – 1 hour to make. The dough needs some rest because of the baking powder and to be tasty and more fluffy. That's why you can easily make the dough the evening before kept in the fridge and melt the pancakes in the morning. But give it at least 1/2 – 1 hour – it's a huge difference for the most pancake recipes. I hope you'll like this one, enjoy!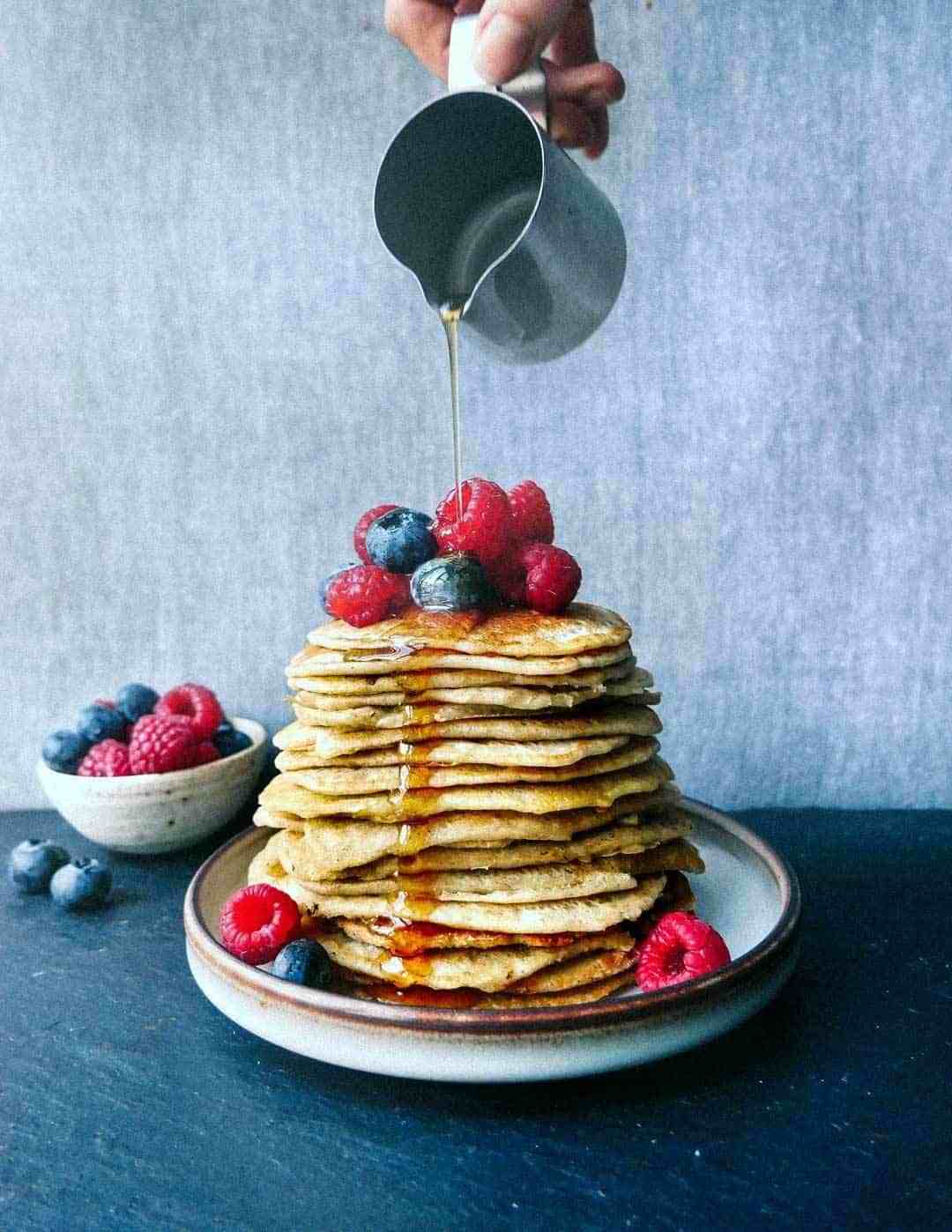 Print Recipe
Easy Vegan Pancakes
Easy vegan pancakes for breakfast and brunch. Served with a lot of syrup, fresh berries, almonds and chocolate. Healthy and simple recipe.
Ingredients
2 cups of almond milk

1,5 cup of flour

1 teaspoon baking powder

2 tablespoon of plant butter (melted)

1 teaspoon vanilla

1 pinch of salt

Decorate: maple syrup, fresh berries
Instructions
1
Mix milk, flour, baking powder, vanilla and salt and let it rest for 1 hour (you can easily let it rest cold over night).
2
Add the melted butter to the bowl, add 1 tablespoon of butter to a warm pan and allow it to melt.
3
Warm the pancakes a few minutes on each side.
4
Eat the pancakes while they are warm with a drizzle of maple syrup, berries, almonds and chocolate.
Best toppings for great pancakes:
I always serve my pancakes as a mountain with lots of syrup, fresh berries and sometimes almonds and chocolate. The sunday pleasure gets even better with this homemade nutella or if you make the pancakes as a wrap and serve with granola inside. You can also roll your pancakes and eat them with a good savory pancake filling with vegetables, pesto, avocado and greens. So delicious, tasty and a beautiful lunch, brunch or afternoon snack. Hope you can use this recipe for easy vegan pancakes. Just let me know if you have any questions making it!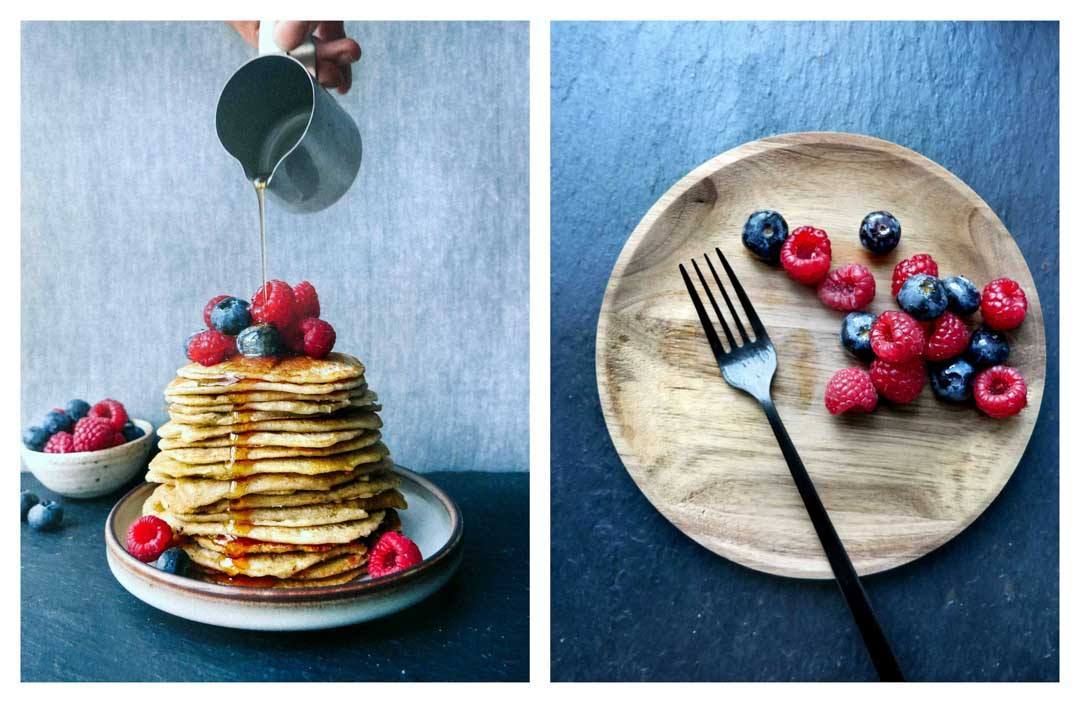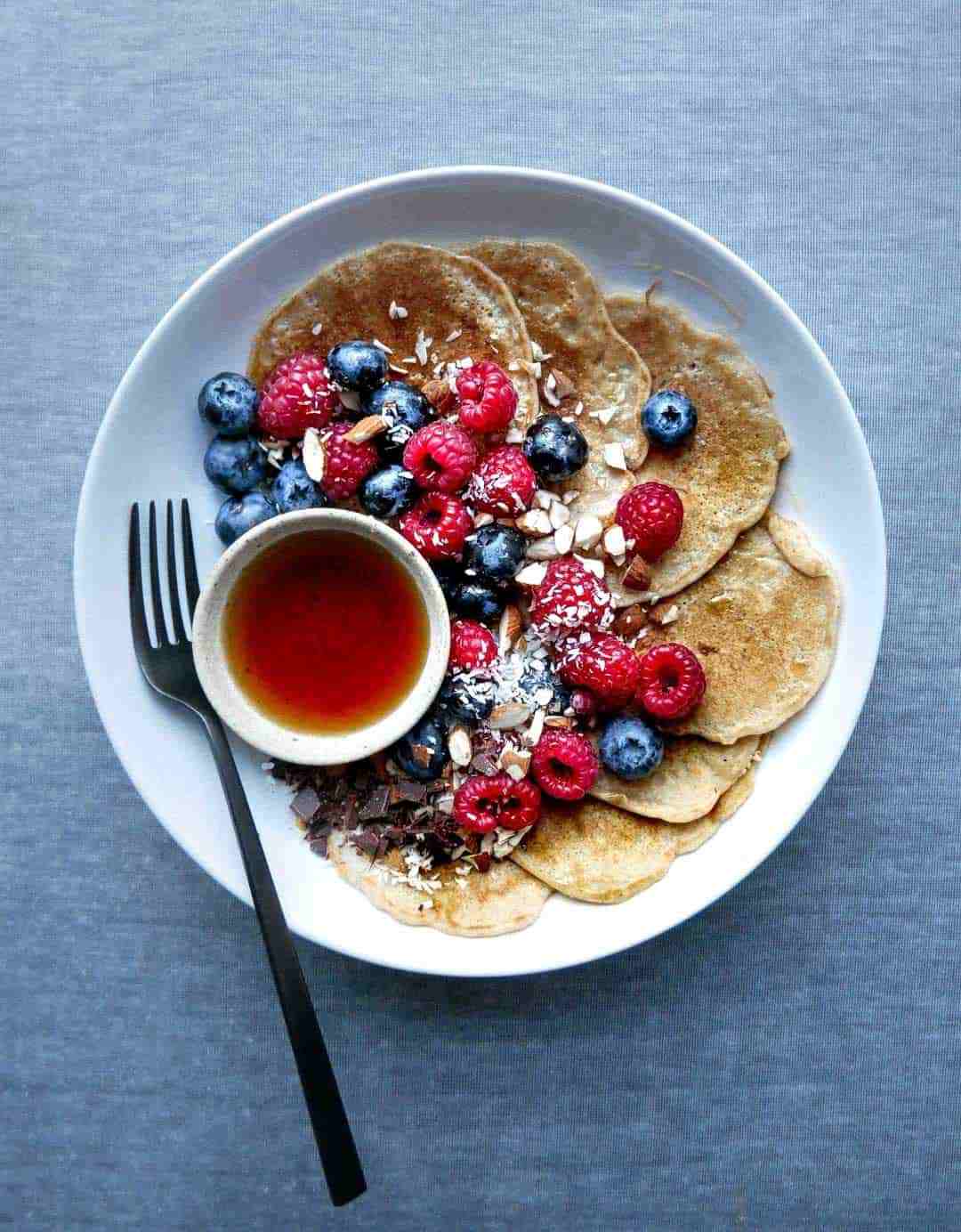 Did you like this recipe? Please rate it below ↓