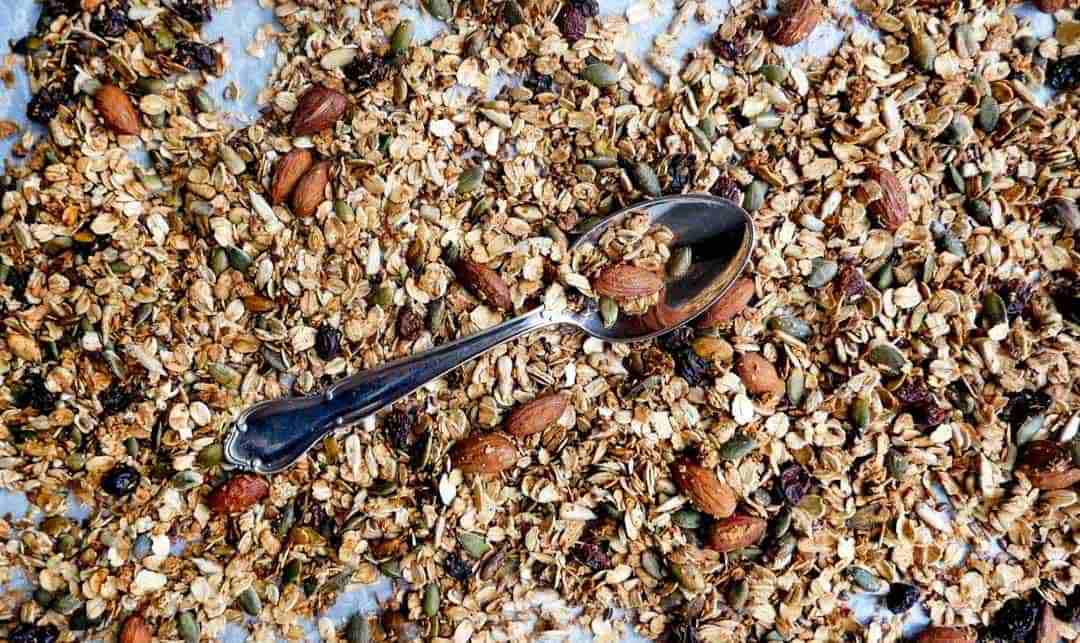 Easy granola roasted in the oven with maple syrup
With easy granola there are endless combinations to try. I've decided this must be why it's impossible to get tired of the stuff. Second, homemade granola tastes SO much better than the store-bought granola. You can taste what a big difference freshness makes, and it's staggering. I often eat my homemade granola with overnight chia, oat meals or smoothie bowls.
Go find the full recipe underneath.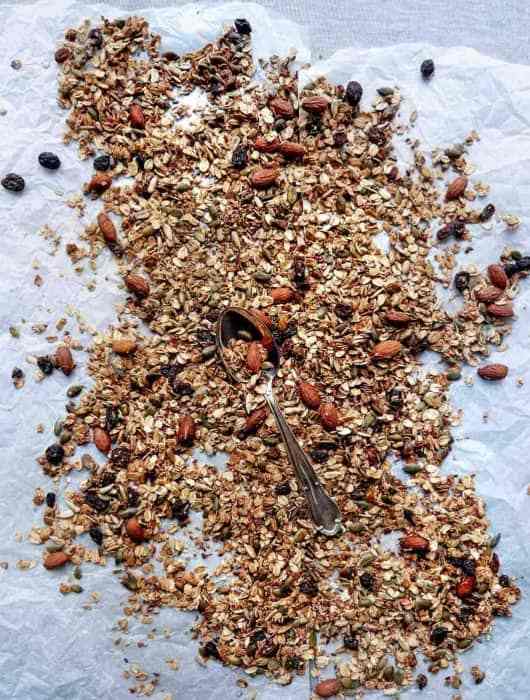 Print Recipe
Easy granola with maple syrup
With easy granola there are endless combinations to try. This recipe is easy and taste so good - go find the full recipe here.
Ingredients
2 cups of oatmeal (you can also mix with kinds of oats, rye, wheat, etc.)

2 sp. linseeds

3 sp pumpkin seeds

2 sp rosins

1 handfull of almonds or hazelnuts

3 sp sunflower seeds

2 sp coconut flakes

1 tbsp cinnamon

1 tbsp cardamom
Instructions
1
Hazelnuts/almonds are chopped roughly if you like that and then mix with spices, seeds and flakes in a big bowl. (Sometimes I use hazelnuts - sometimes almonds, it depends, but both works very well!)
2
Add 4-5 sp. maple syrup on top and use your hands to mix the ingredients completely smooth. (if you want the granola extra crispy then add more maple syrup).
3
Turn on the oven and spread the granola in an even layer on the baking tray.
4
Place in the middle of the oven and bake in the oven at 150 degrees hot air and stir one or two times over the next 15-20 minutes until it is toasted and golden.
5
Check at around 10 minutes and turn the granola over with a spoon.
6
Allow to cool completely before putting in a container or glasses.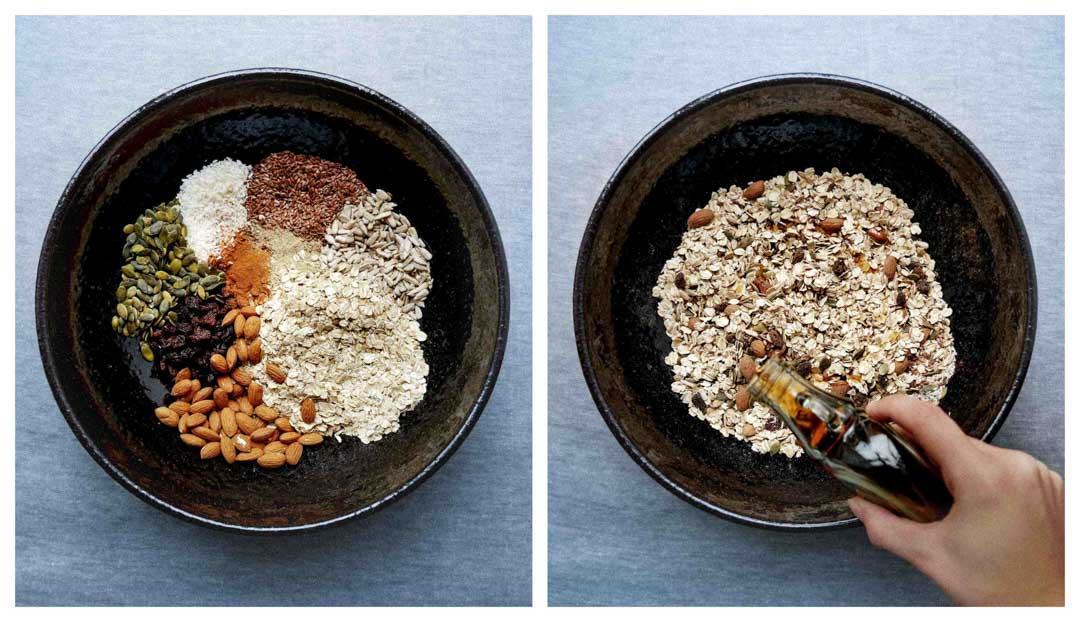 This granola… It didn't last a week. 😉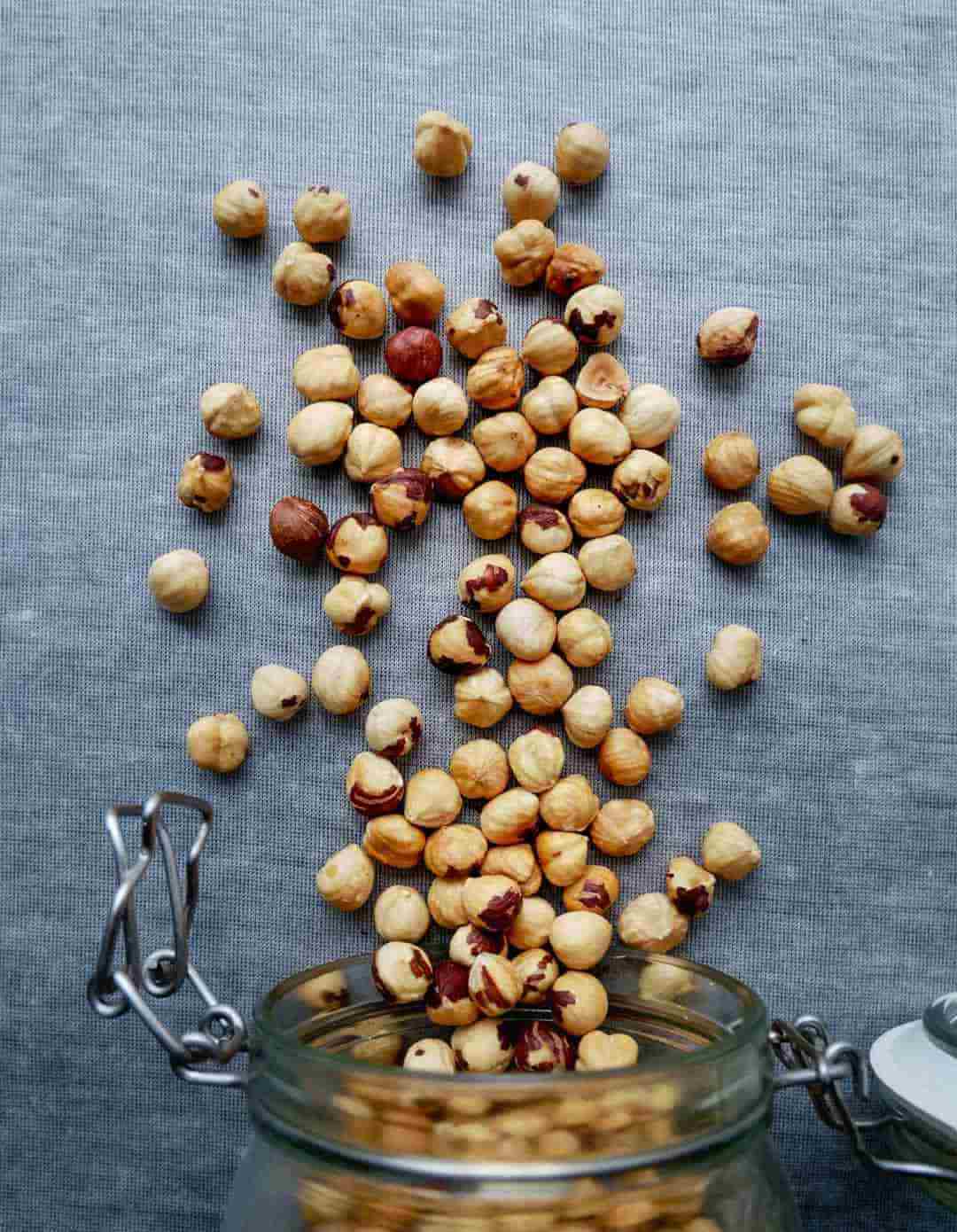 Rate the recipe below ↓