Delicious easy oat porridge and all the benefits.
Oat porridge or oat meals is one of my favorite breakfasts, and is absolute a savior for those of you that have busy mornings as it only takes 5 minutes to make – how good is that. It also means that there's now no excuse not to eat a beautifully healthy breakfast every day.
Because oat meals are pretty healthy to eat and give so much good energy for the rest of the day.
Sometimes I eat porridge the mornings, sometimes in the afternoons. That's the perfect thing of it, you can eat it exactly when you want too and just make different toppings for different occasions.
I hope you'll like this recipe, go find the full recipe underneath.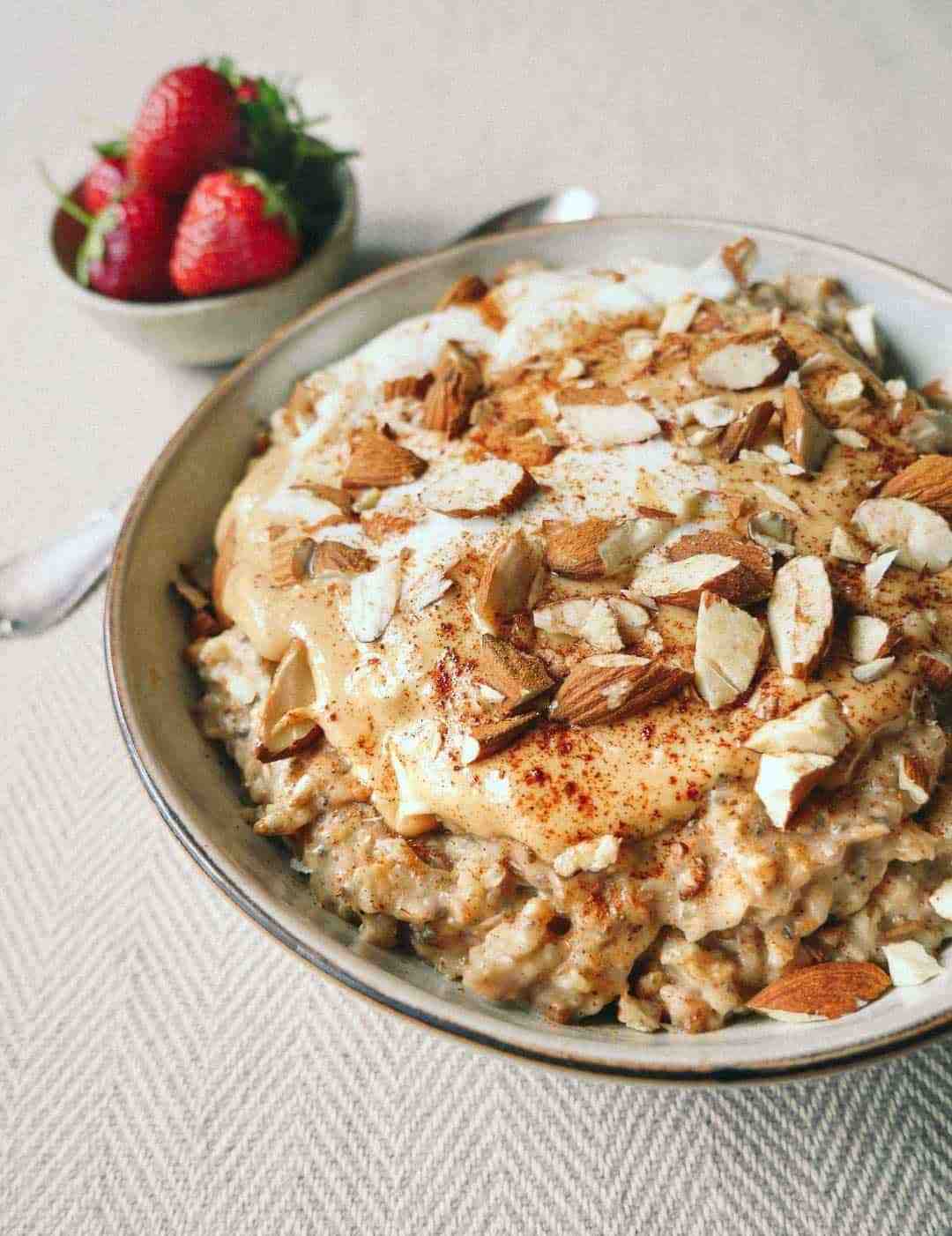 Print Recipe
Oat porridge with cinnamon
Oat porridge with cinnamon and peanutbutter. The best and easy 5 minute oatmeal recipe. Find the recipe here and remember to decorate with peanut butter and almonds.
Ingredients
1 cup oats

1 cup water vand

1 cup oat milk

1 teaspoon cinnamon

1 tablespoon chia seeds

1 tablespoon maple syrup

Salt

1-2 sp. peanut butter

Almonds on top, chopped
Instructions
1
Put oats, water and plant milk in a can. Cook carefully, add salt and then let it sit for a 1-2 minutes.
2
Add cinnamon, chia seeds, maple syrup and cook for about 5 minutes at medium heat until thick and creamy.
3
Decorate the oat meal in bowls with peanut butter, chopped almonds and drizzle with cinnamon, and serve with other favourite toppings.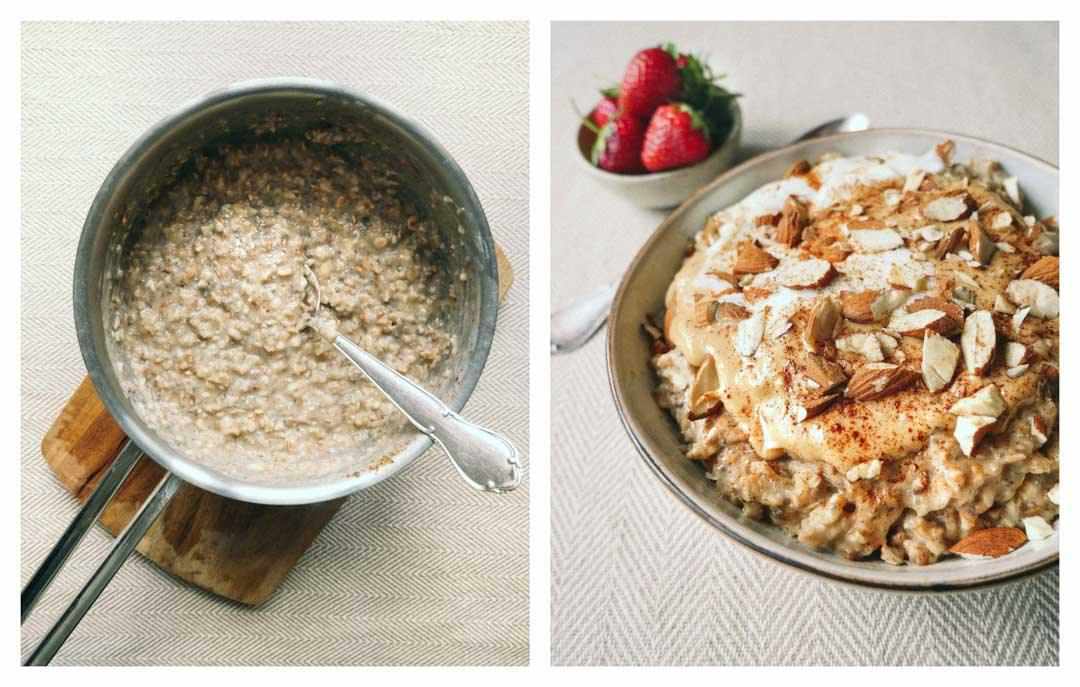 Porridge ingredients and toppings:
In this recipe I've used oat milk but you can use any other plant milk. Water is also fine, but the milk gives such a great creaminess and sweetness to the meal. Decorate you finish oat meal with homemade granola , peanut butter, almonds, nuts, fruits, berries or a tablespoon of healthy nutella with hazelnuts. That is just really, really good.
I hope you can use this simple oat porridge recipe. Remember it takes only 5 minutes to make, so no excuse not eating a big bowl of breakfast in the mornings. Bon appetite!