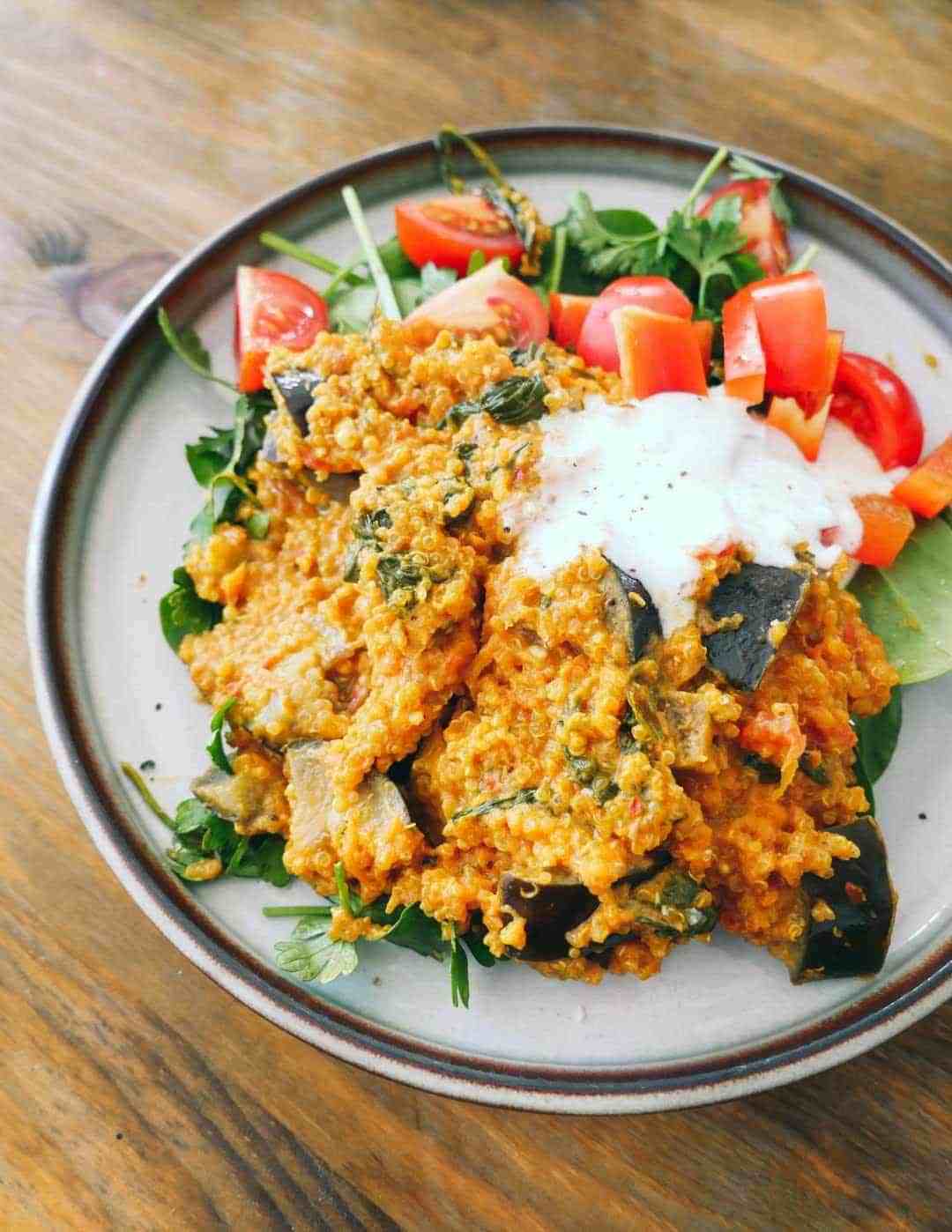 Quinoa bowl filled with turmeric and fresh vegetables.
Spicy One-Pot Quinoa with the best vegetables: Carrots, eggplants, spinach, tomatoes. And then a lot of good spices and creaminess.
I never get tired of these winter bowls, and have already shared some of my favorite here online.
Stews and 'One Pot' are just so easy to make, and you can make a big bunch of food and prep it for the next days. So easy but still so delicious.
For more inspiration, find these recipes: winter dahl with kidney beans and veggie bowl with spinach and avocado creme.
I've made them a lot during the winter – it's worth checking it out!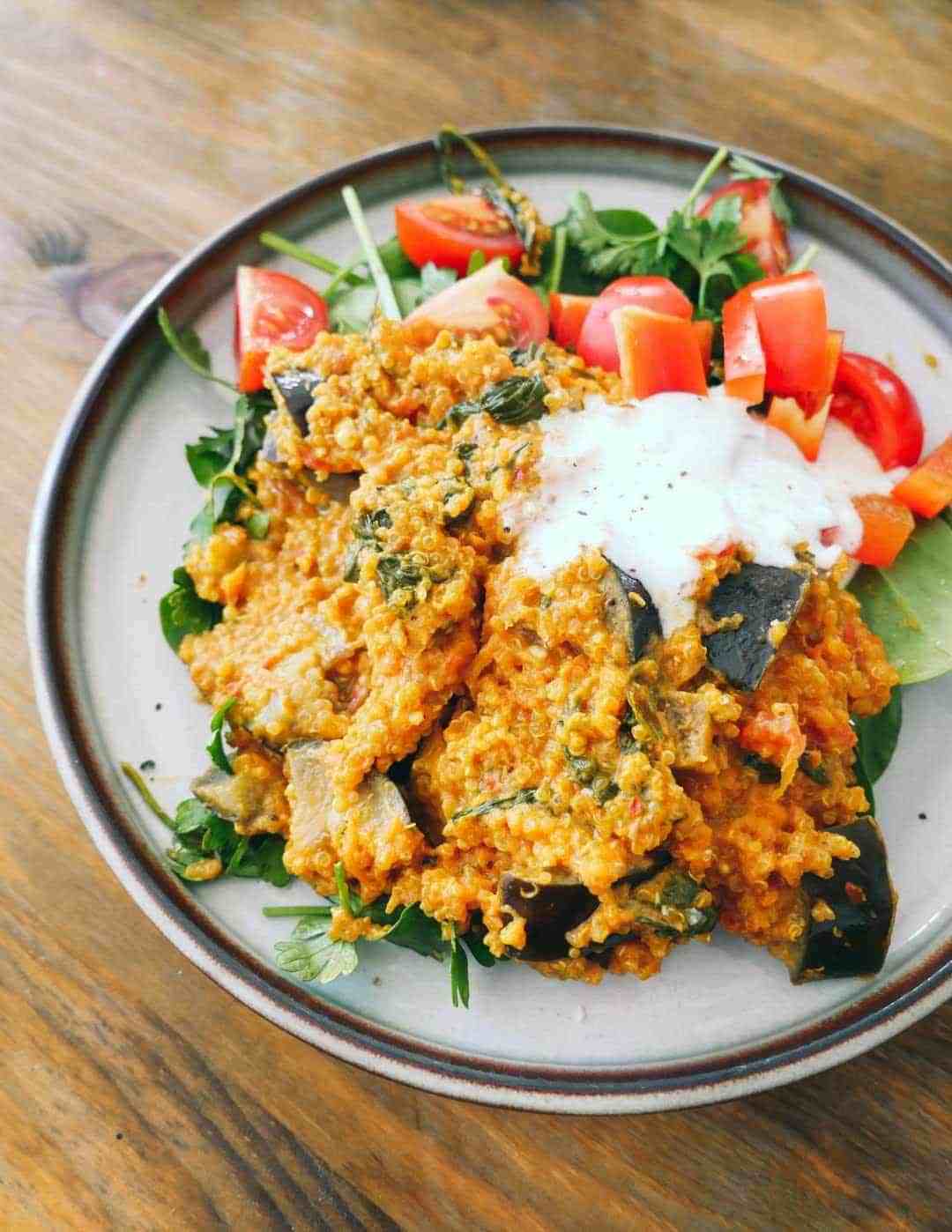 Print Recipe
One Pot Quinoa
One Pot Quinoa. Easy One-Pot recipe. Perfect simple recipe for cold months and easy recipes. Filled with great taste, vegetables and turmeric. Find the recipe below:
Ingredients
2 teaspoon coconut oil

2 teaspoon cumin

1 teaspoon ginger

3 teaspoon curry paste, red

3 cloves of garlic, pressed

6 cm. turmeric

1 can chopped organic tomatoes

3 tablespoon peanut butter

200g quinoa

1 can of coconut milk

1 eggplant, chopped

1 carrot, grated

1 handful of spinach

Taste with soy, salt and pepper

Serve with soy yogurt, tomatoes and fresh parsley
Instructions
1
Warm coconut oil in a can, add cumin, ginger and curry paste.
2
Add pressed garlic, turmeric, chopped tomatoes and peanut butter. Warm and stir.
3
Add quinoa, coconut milk, eggplant and carrot and cook for about 15 minutes.
4
At last, put spinach i in the can.
5
Serve the turmeric bowl with fresh tomatoes, parsley and soy yoghurt.
My sweet sweet friend Christina made this delicious One Pot Quinoa recipe below. And luckily she gave me permission to share the full recipe here. Cause it was sooo good! So easy to make. And as always you can easily use leftover vegetables you already have in the kitchen.
Hope you can use this spicy turmeric bowl recipe!