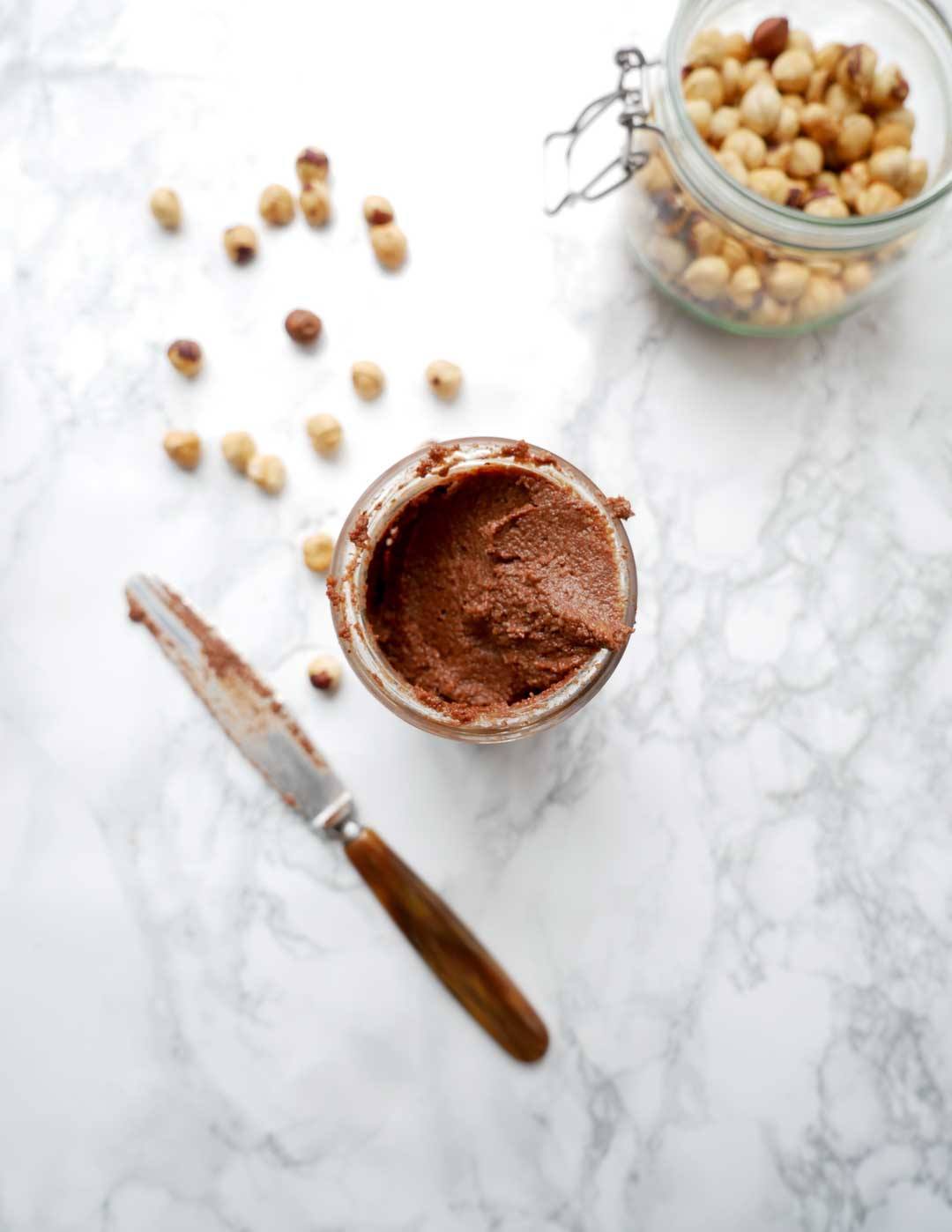 A delicious and healthy nutella spread recipe made with simple ingredients, much less sugar and higher in protein than the leading brand. And then it's homemade – it doesn't get any better.. I've used this spread to make brownies, buttercream for cupcakes, cake fillings, on fresh baked sourdough bread, cookies, and more. So much better and healthy than or leading brands, and taste absolutely delicious. Be sure to store the nutella spread in clean glasses and keep in the fridge until using. And always use clean knives or spoons in the glass. Start by making the toasted hazelnuts and find the full nutella recipe underneath. I hope you'll like it and enjoy!
How to make the toasted hazelnuts:
Preheat the oven to 150c degrees. Toast the nuts in a shallow baking dish until just golden brown in the center, about 15 – 20 minutes. Remove from the oven and set aside.
To remove skins, wrap the warm hazelnuts in a dish towel and let them sit for 5 to 10 minutes. Rub vigorously in towel so all the skin comes of. If you don't want to use the roasted hazelnuts right now, you can store in a tight lid container for freshness. Now make the nutella spread recipe. Mmmh gets so hungry thinking of this recipe. I hope you like this healthy version of nutella spread! Give this recipe a rating down on this site – or please ask me a question below in a comment if needed.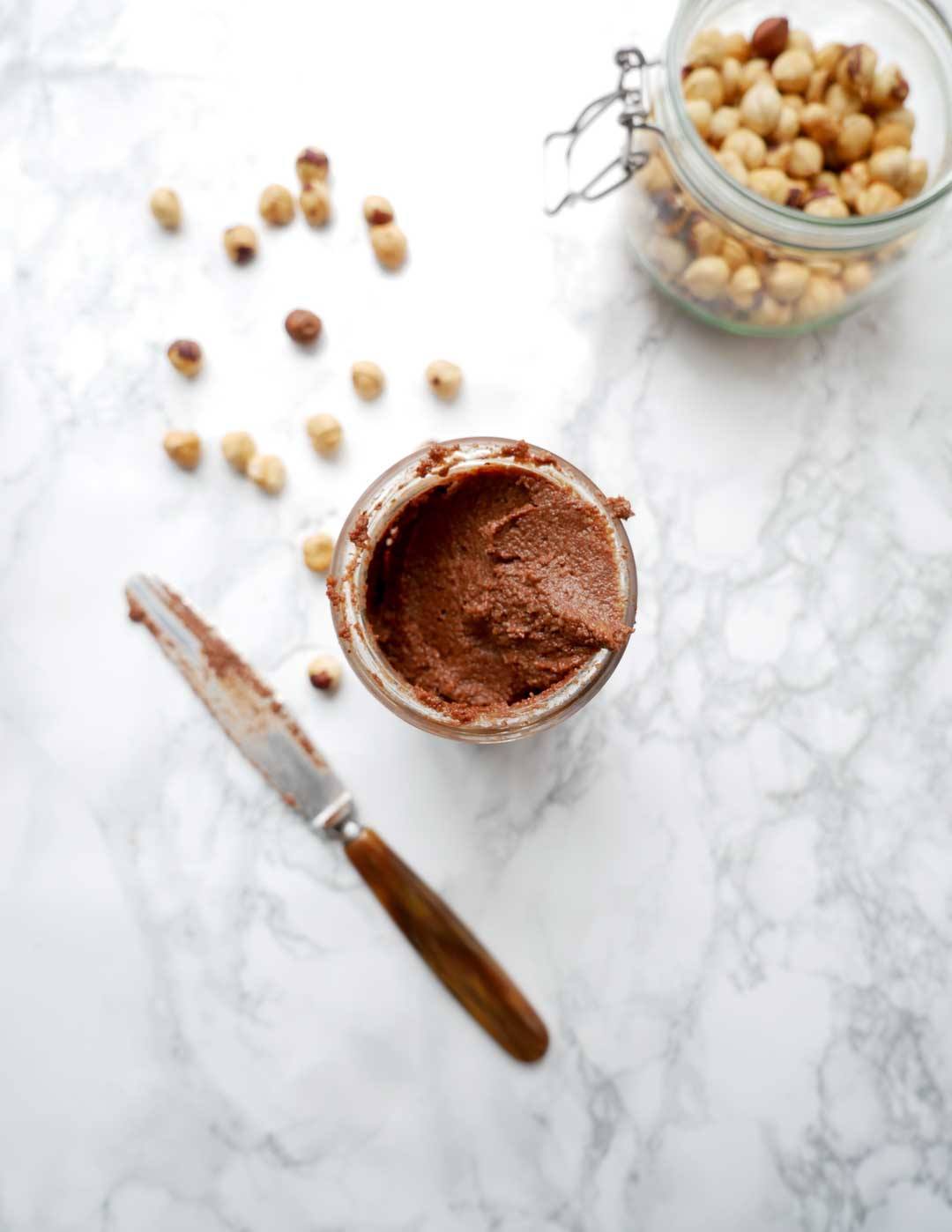 Print Recipe
Nutella spread
A delicious and healthy nutella spread recipe with simple ingredients, much less sugar and higher in protein than the leading brand.
Ingredients
300g hazelnuts

half teaspoon vanilla powder

1 tablespoon raw cacao powder

2 tablespoon maple syrup

half teaspoon salt

2 tablespoon coconut oil

5-6 fresh soft dates
Instructions
1
Start with the hazelnuts - find the instructions up above.
2
Throw the toasted hazelnuts in a high-speed blender and give it some power 5-7 sec.
3
All all of the other ingredients into your blender and blast on high for about 1 minute, until smooth and creamy.
4
Use the tamper, or stop the machine periodically and scrape down the sides of the container.
5
Transfer the nutella to a sealed clean glass container, and keep in the fridge.