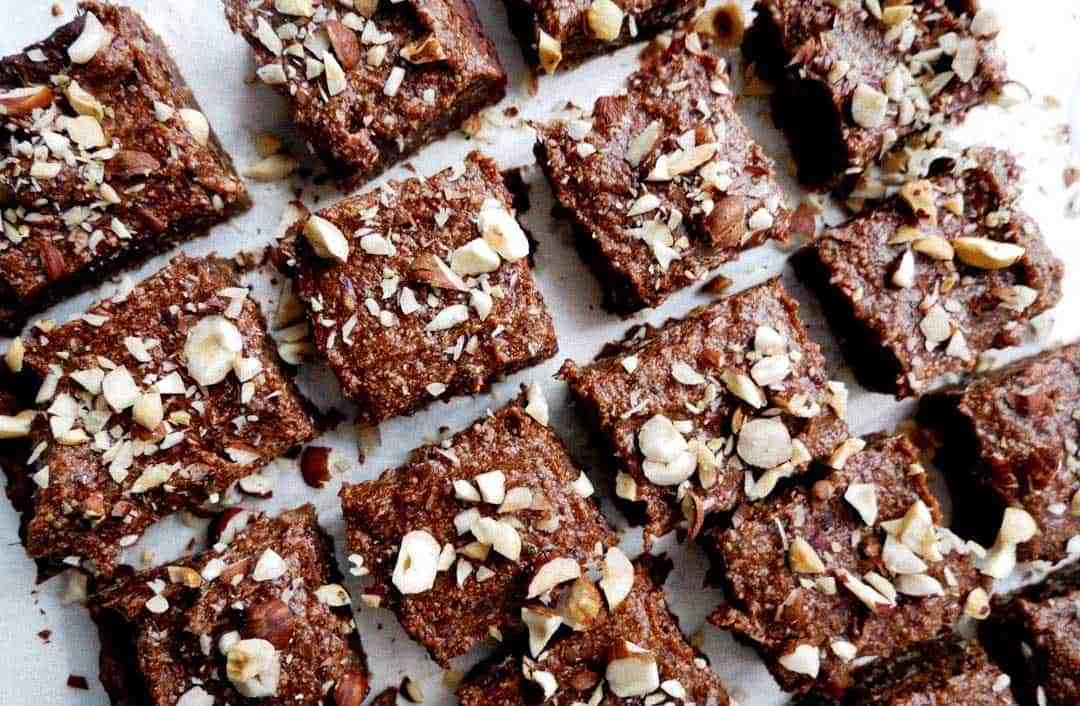 Sweet potato brownies with hazelnuts on top.
Gooey sweet potato brownies ~ who's ready to taste these. I know it might sounds weird, but these pieces taste absolutely delicious. This recipe is easy to make and because of the ingredients they are actually quite healthy.
The first times I made this recipe I thought it was very difficult to make the taste soft and good with a bunch of raw sweet potatoes. I wanted my chocolate cake to be gooier, richer, more chocolaty and all round more indulgent (like my classic brownie recipe here) and I think and this sweet potato recipe are the result of that. I promise you'd never know there was any veg in here at all!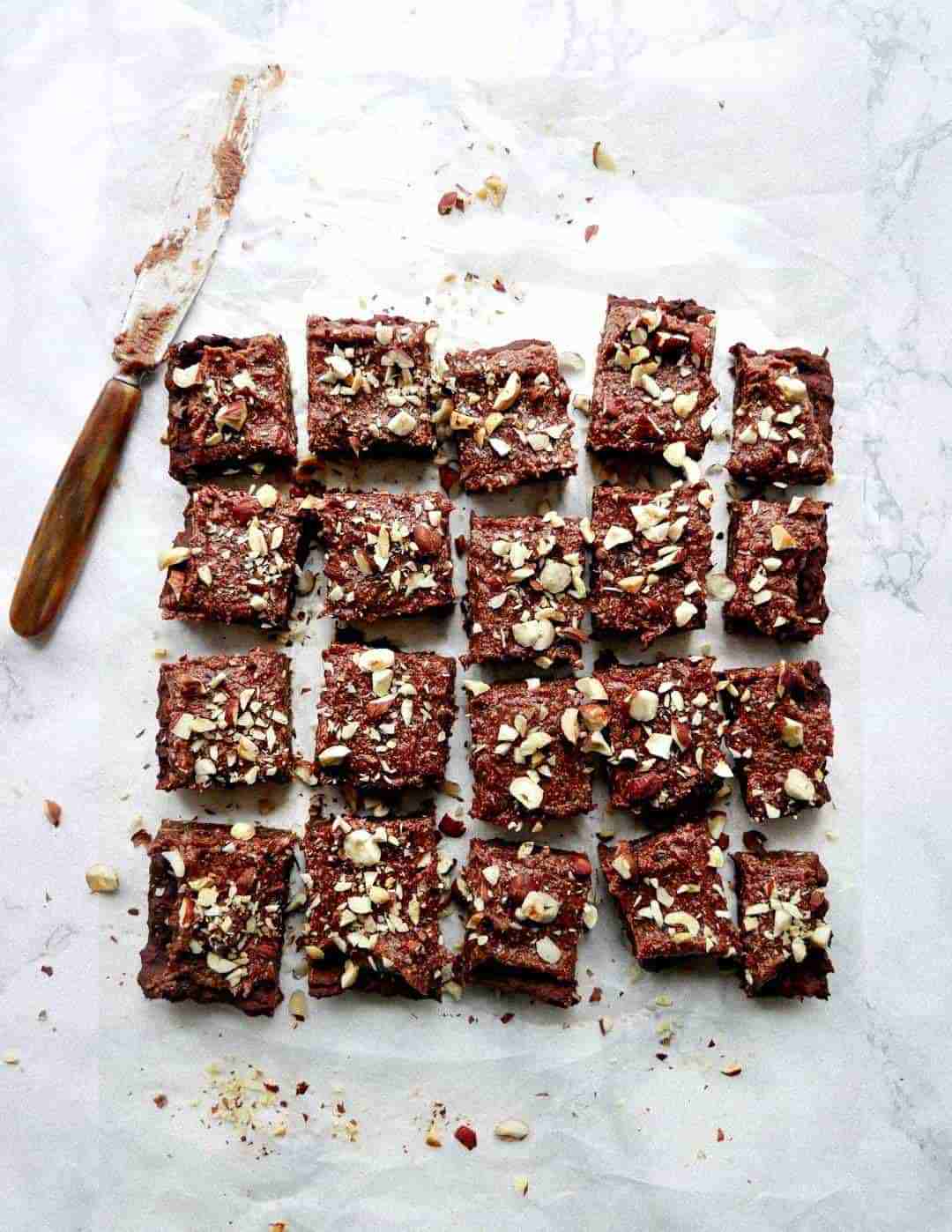 Print Recipe
Sweet potato brownies
Sweet gooey potato brownies – made with only naturel ingredients. Decorated with sweet cacao icing and hazelnuts. The best and healthy potato brownies. Go find the recipe here.
Ingredients
Brownies:

400g of sweet potatoes (2 medium)

12 x medjool dates

90g of ground almonds / or normal flour

100g of ground oats

1 tablespoon of melted coconut oil

a pinch of salt

5 tablespoon of pure maple syrup

4 tablespoon of raw cacao powder

Icing:

2 tablespoon of coconut oil

2 tablespoon of maple syrup

3 tablespoon of cacao powder

8 sweet organic Medjool dates

1 tablespoon of peanut butter

Drizzle with a pinch of salt
Instructions
1
Boil the sweet potatoes (in small pieces) in about 20 minutes, until they become really soft. Put the potatoes and remaining ingredients to a food processor and stir well. If you don't have a food processor or mixer, then mix all ingredients in a big bowl until combined and sticky.
2
Put the cake dough in a baking dish and cook for 45 minutes at 170c degrees until they are gooey but still soft. Cool down before putting on the icing.
3
Make the icing: Mix all ingredients in a small food processor or mix in a big bowl with a spoon. (Just be sure the spread is veryyy smooth and creamy.) Taste the icing so you know the taste is perfectly balanced. Spread the icing on top of the cake, drizzle with salt and cut the cake into squares. Add hazelnuts on top if you like. Serve and enjoy.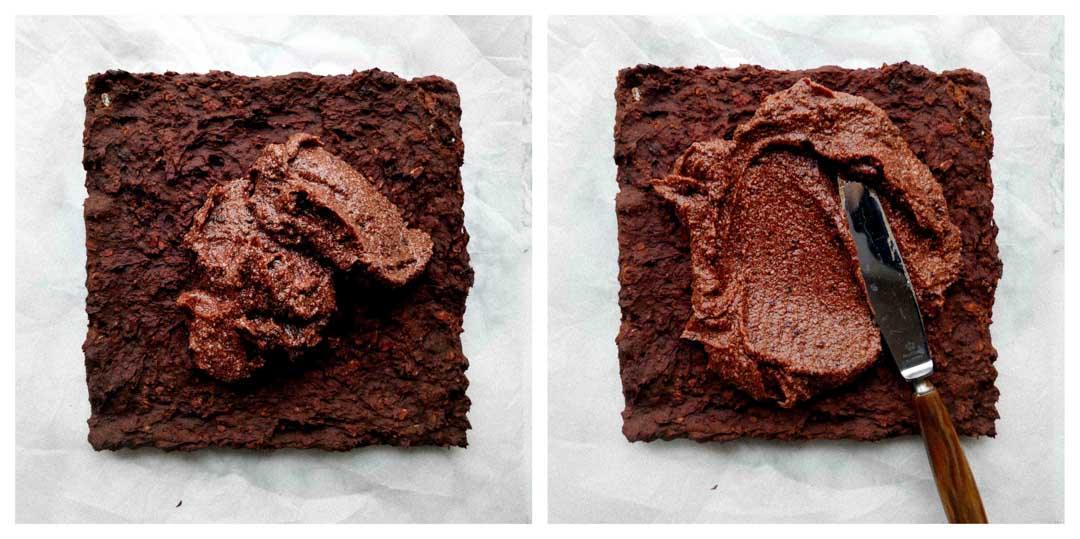 ~ Remove the brownies from the oven and leave to cool completely before icing, otherwise your icing will melt.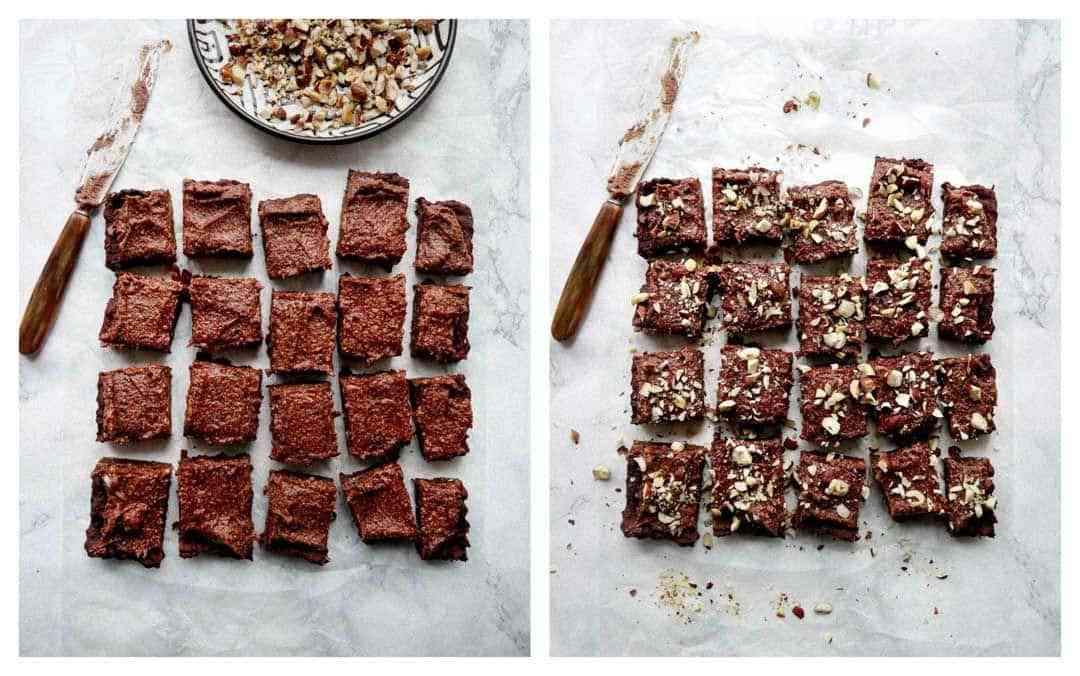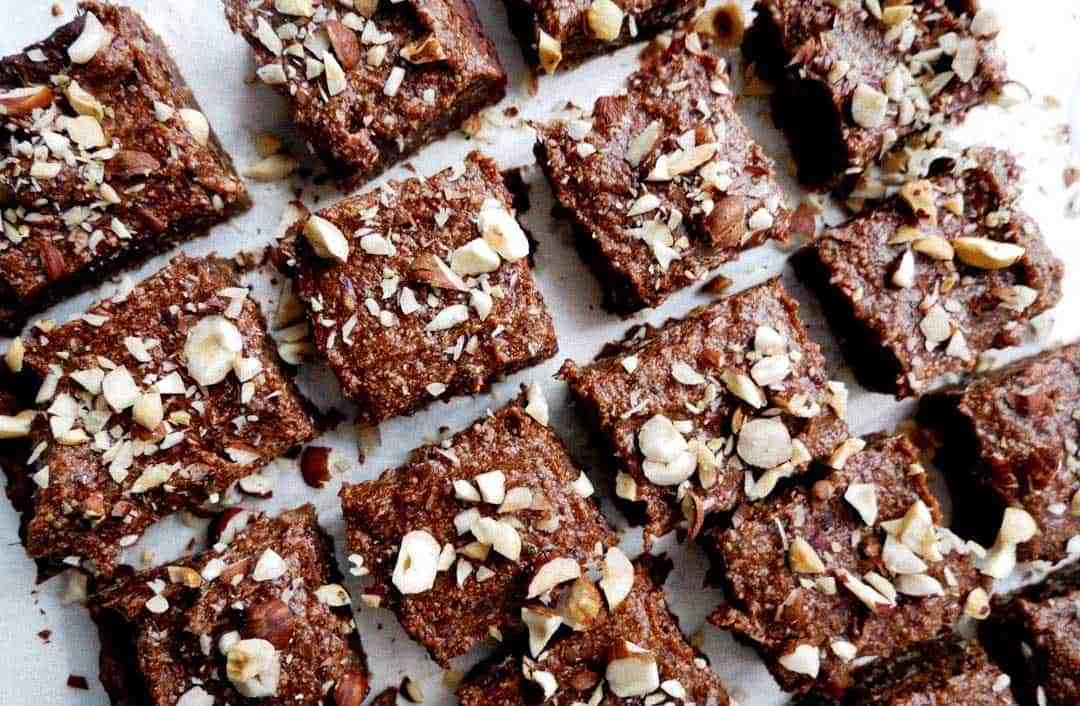 ~ Spread the icing on top, cut into squares, dig in and enjoy.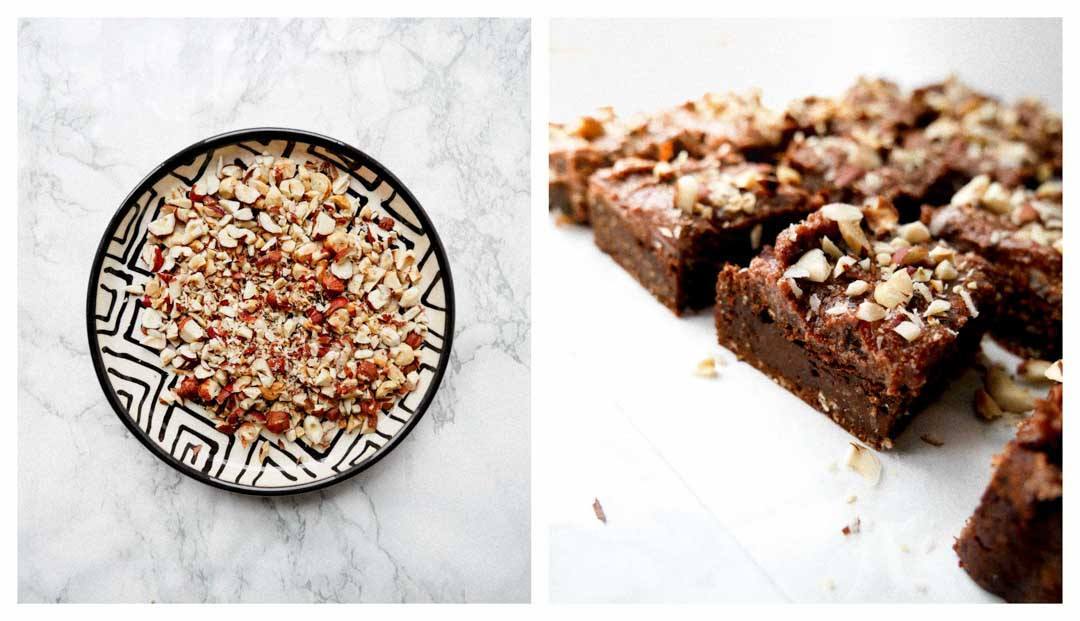 ~ I really hope you can use this recipe. Just let me know if you have any questions making it.
Rate the recipe below ↓