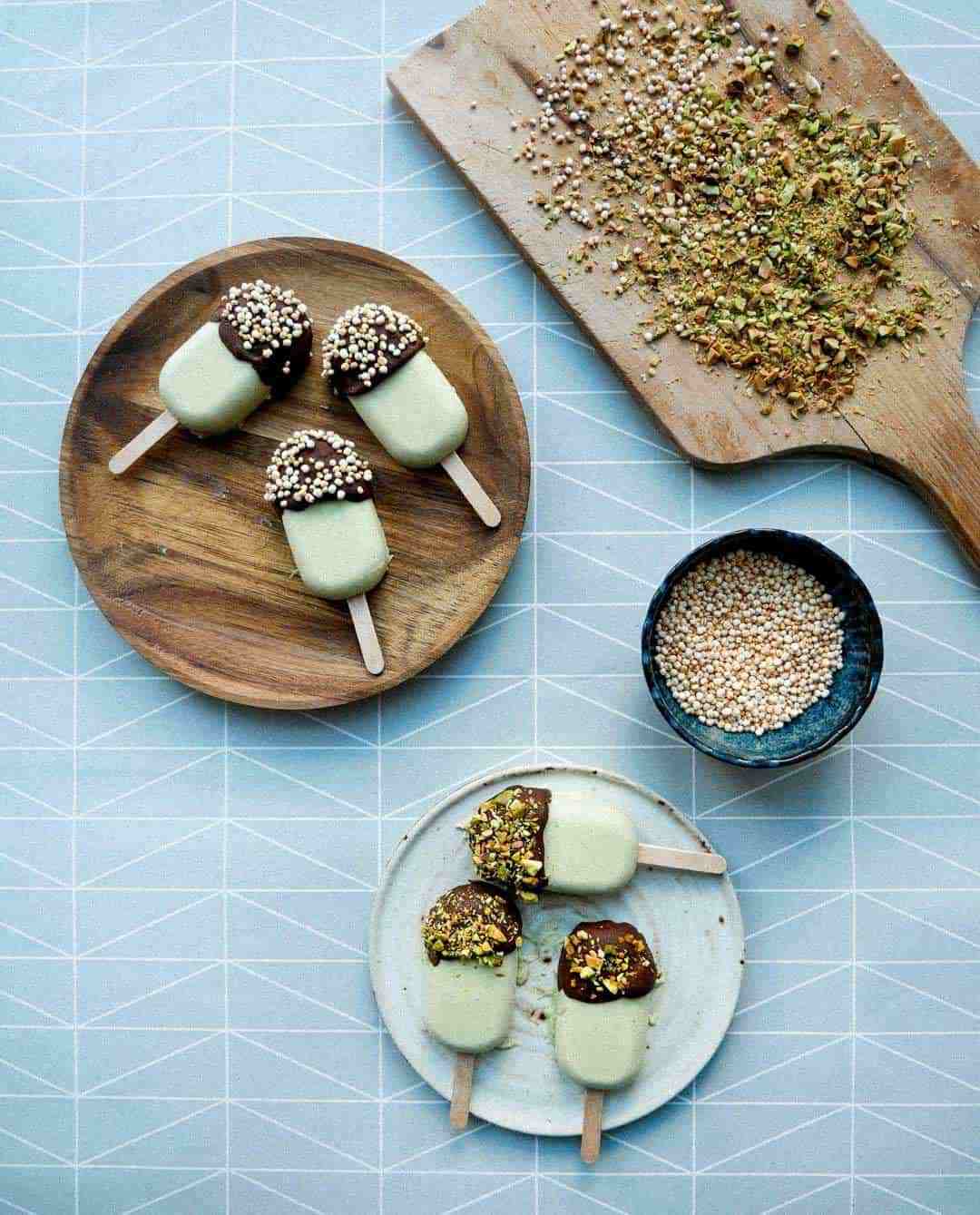 Avocado ice cream pops with chocolate.
Sadly we can't live on candies (sweets) alone, but that dosen't mean we have to feel guilty for enjoying small treats from time to time. I like to use healthy ingredients, like nuts, fruits and whole grains, when we make candies and healthy fats such as olive oil or in this recipe: avocado.
Many classic dessert recipes contain more sugar than really is necessary, and usually you can just use a little less without anyone noticing. So if you want a few tricks that can come in handy when trying to reduce sugar intake, here is one of them. These ice cream pops are so delicious and a little healthier at the same time.
You might think 'avocado ice cream' sounds a little weird – but I promise you, it's worth trying.
Print Recipe
Avocado ice cream pops
The best recipe for avocado ice cream popsicles. Such a refreshing snack on hot summer days directly from the freezer. Only made with healthy ingredients
Ingredients
Ice cream:

2 avocados

half cane of creamy coconut milk (200 ml)

2 tablespoon powdered sugar (can be omitted)

Squeezes from 1 small lime or lemon

Toppings:

100 g dark chocolate

3 tablespoon popped quinoa

Chopped pistachio nuts
Instructions
1
Start by making the ice cream. Mix all ingredients: 2 ripe avocados, coconut milk, powdered sugar and lime or lemon in a high powered blender until it's very creamy.
2
Put the ice cream in forms (about 6 pieces) and remember to put in the sticks immediately. Cool down in the freezer.
3
When the popsicles is cold enough after about 1-2 hours, warm some dark chocolate, dip the ice creams in it and add rest of your favorite toppings.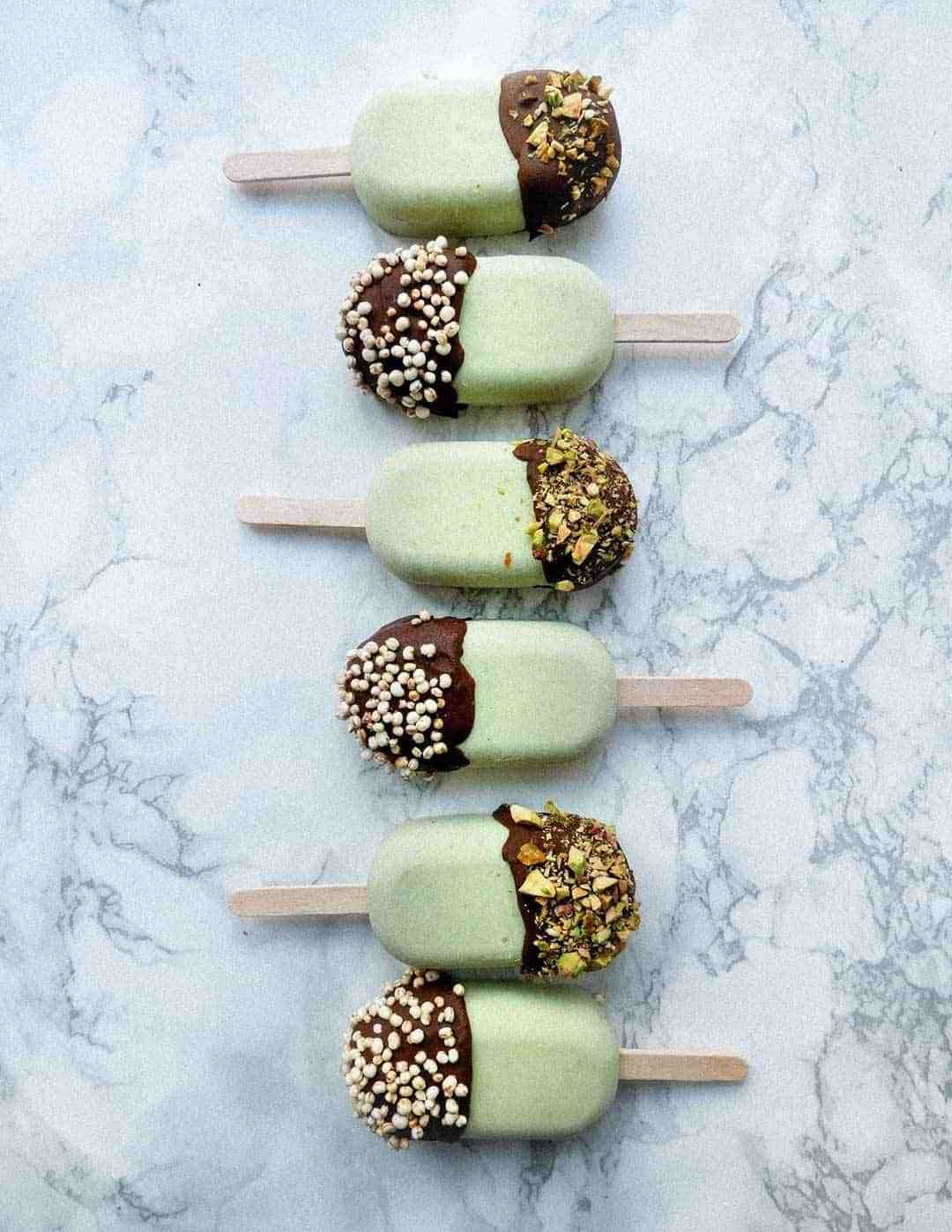 ~ Add the melted chocolate on top of the ice cream. Decorate with popped quinoa or chopped pistachio nuts.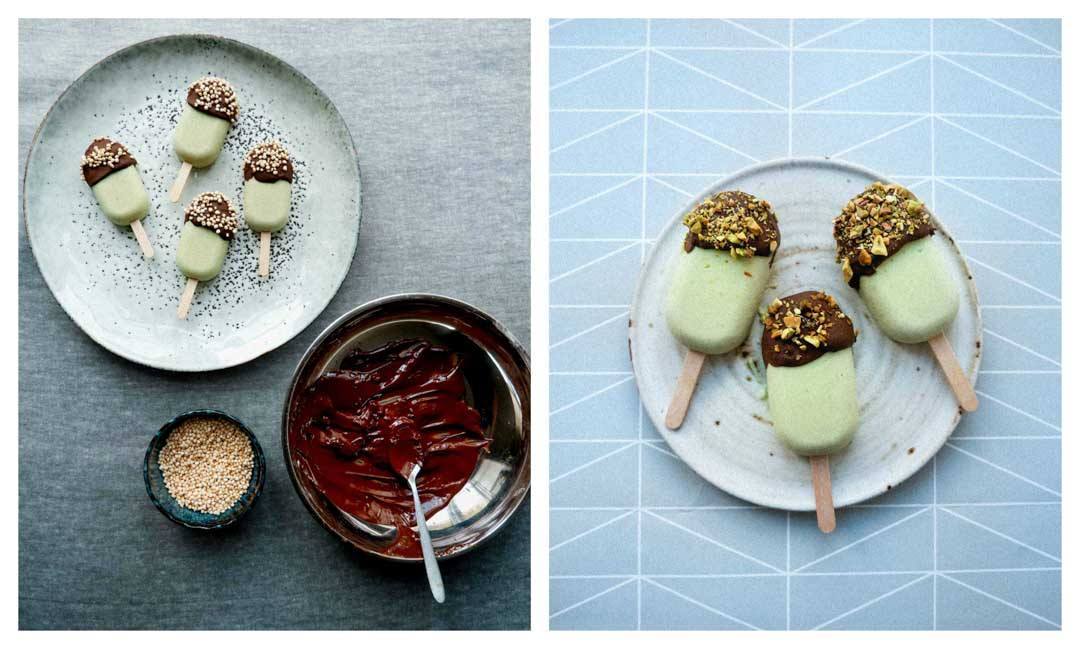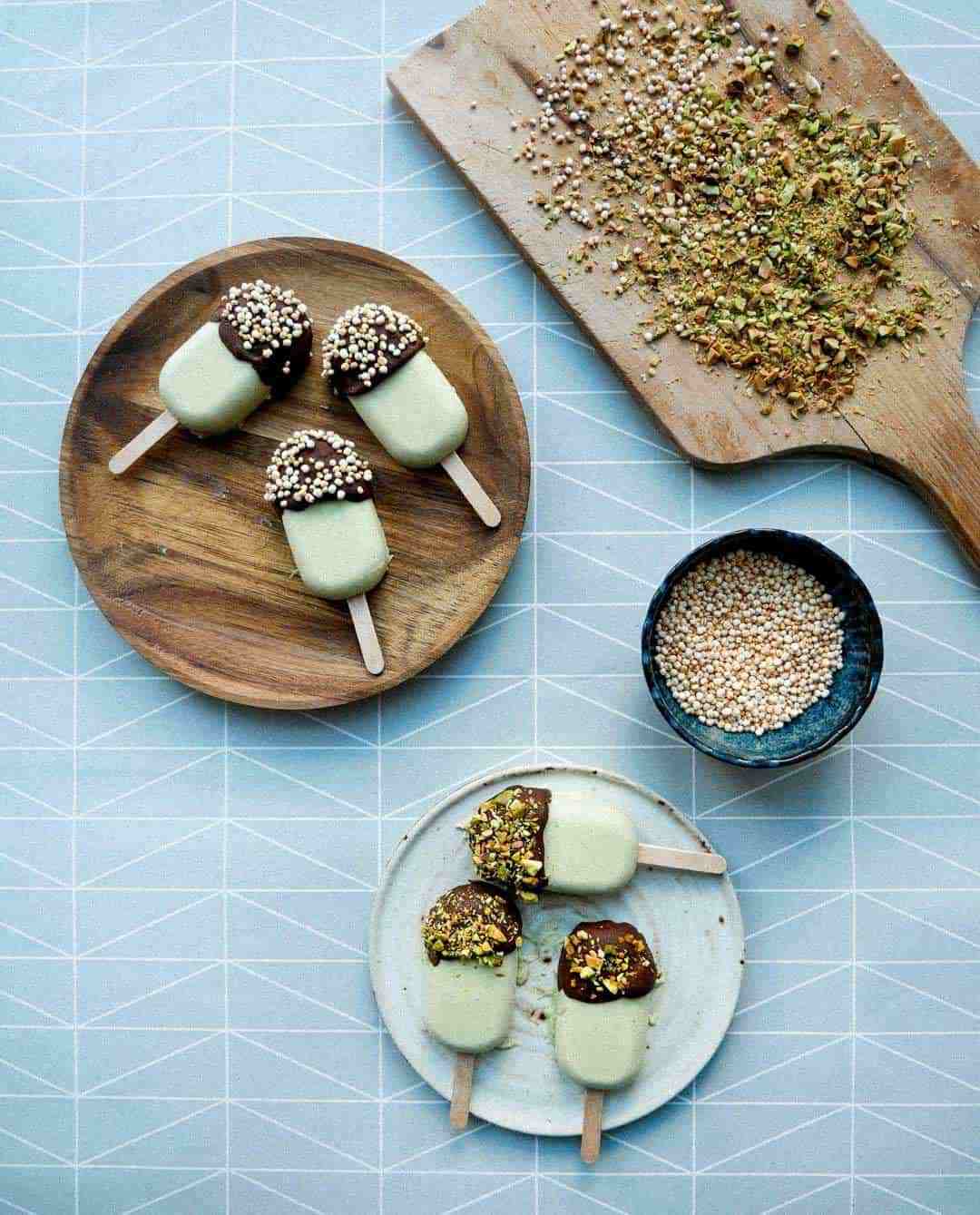 ~ I hope you could use this recipe! Let me know if you have any questions making it.