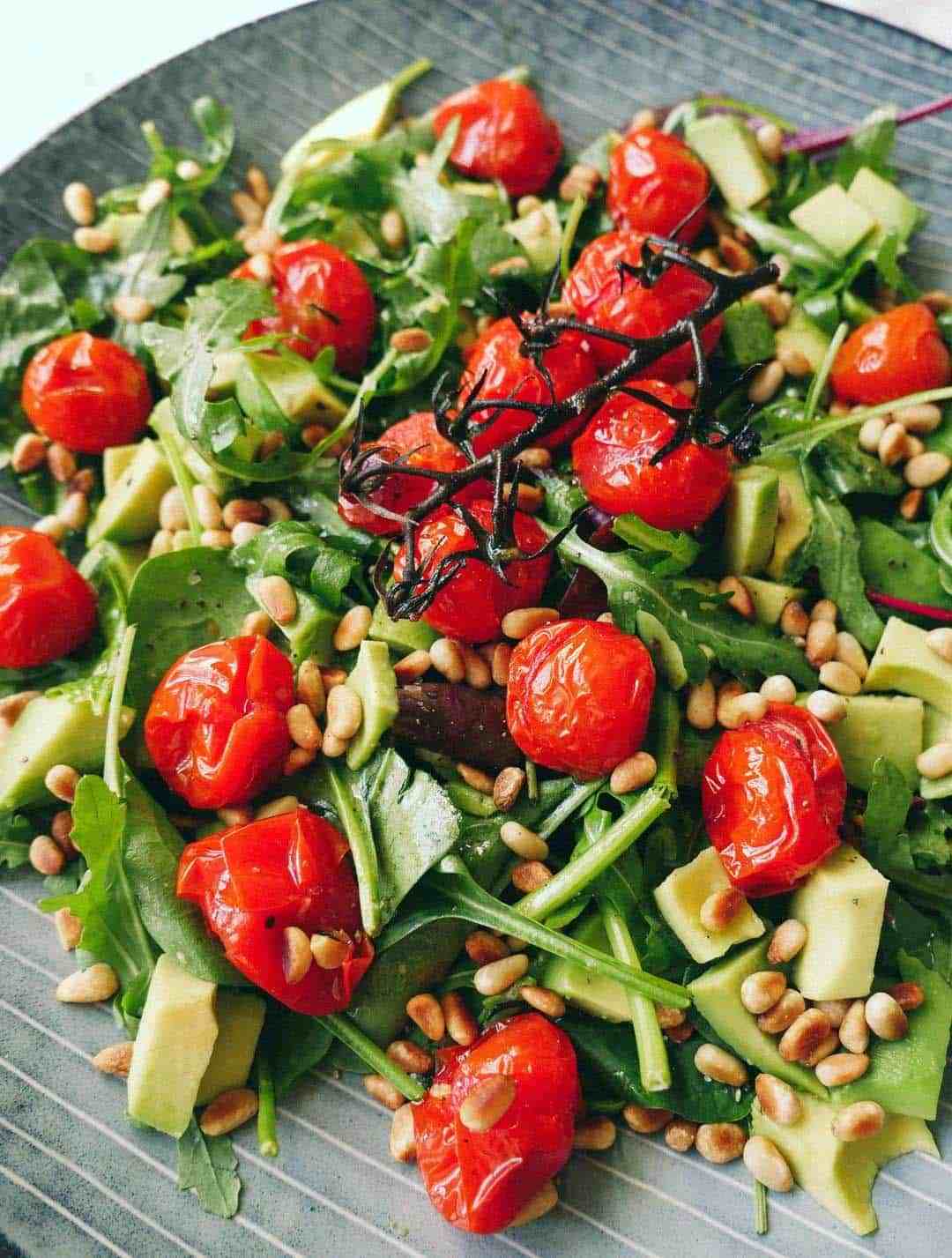 Easy summer salad with baked tomatoes.
I just love rucola salad with baked vegetables like these perfect baked tomatoes. It gives such a good flavour and smell to the salad. With tomatoes they needs very little to be done. As a result I think it tastes best in very simple meals, like this delicious salad.
The aim of this salad is to let every delicious ingredient speak for itself, no one flavour dominates but instead each mouthful is just perfectly balanced.
Last time it made this salad with this easy tzatziki recipe. Just a really good combo! I really hope you can use this simple summer rucola salad recipe. Let me know if you have any questions.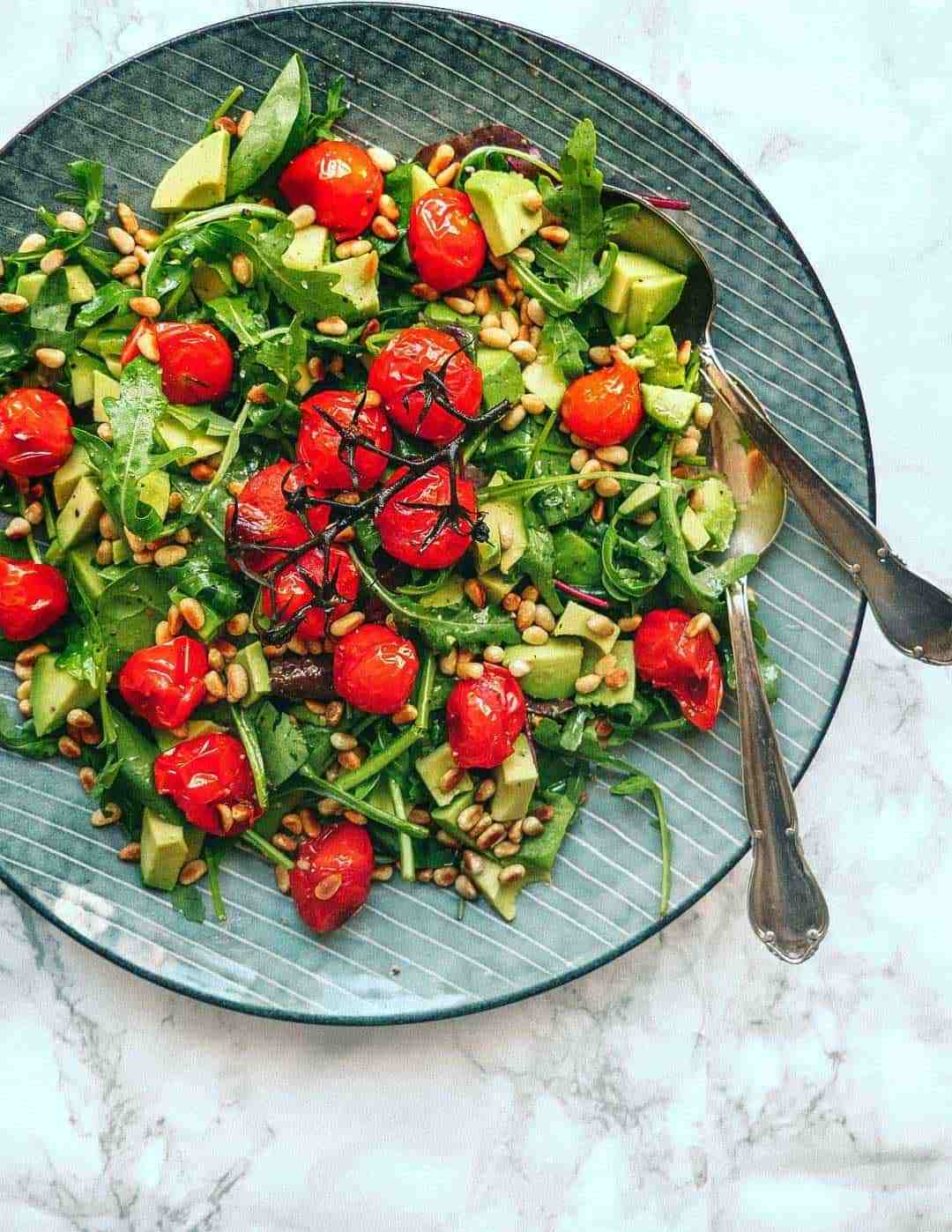 Print Recipe
Rucola salad with pine nuts and baked tomatoes
Rucola salad with baked tomatoes - can this be any better? Made with so many good flavours, warm baked tomatoes, pines, avocado and crispy salad.
Ingredients
Tomato dressing

16 fresh seasonal tomatoes

3 tablespoon olive oil

1 teaspoon maple syrup

1 clove of garlic, pressed

salt & pepper

Salad ingredients

1 teaspoon apple cider vinegar

1 teaspoon balsamic oil

1/4 lemon juice

one handful of pine nuts

half avocado, chopped

one handful of fresh rucola salad
Instructions
1
Turn on the oven at 150°C.
2
First, make the tomato dressing: mix together olive oil, maple syrup, pressed garlic and salt & pepper.
3
Put the clean tomatoes on a baking tray with baking paper covered with the oil mix and bake about 45 minutes at 150°C degrees.
4
While the tomatoes are in the oven, add the pine nuts on a pan and warm carefully 5-6 minutes until golden. Set aside.
5
When it's done, save the tomato oil (from the baking tray) in a small cup, and cool down the tomatoes before serving.
6
Mix the oil with apple cider vinegar, balsamic and lemon juice.
7
Clean one handful of fresh rucola, add to your serving bowl, add the tomatoes, avocado and cover with the dressing. Add the roasted pine nuts and serve.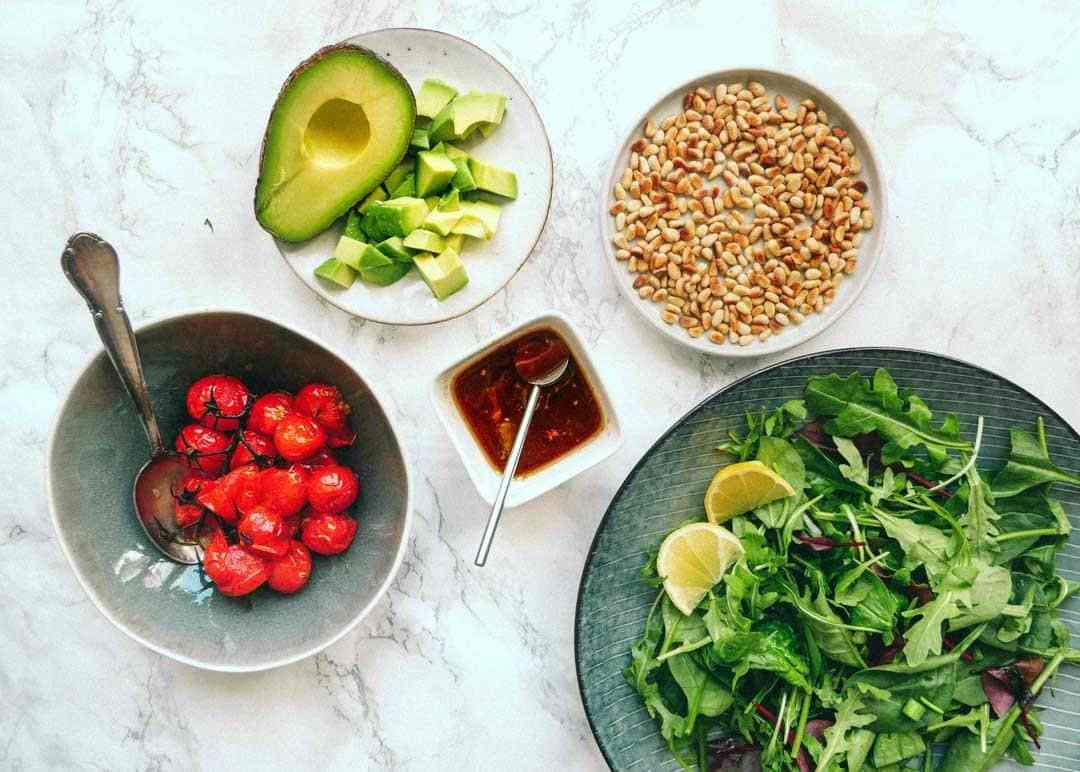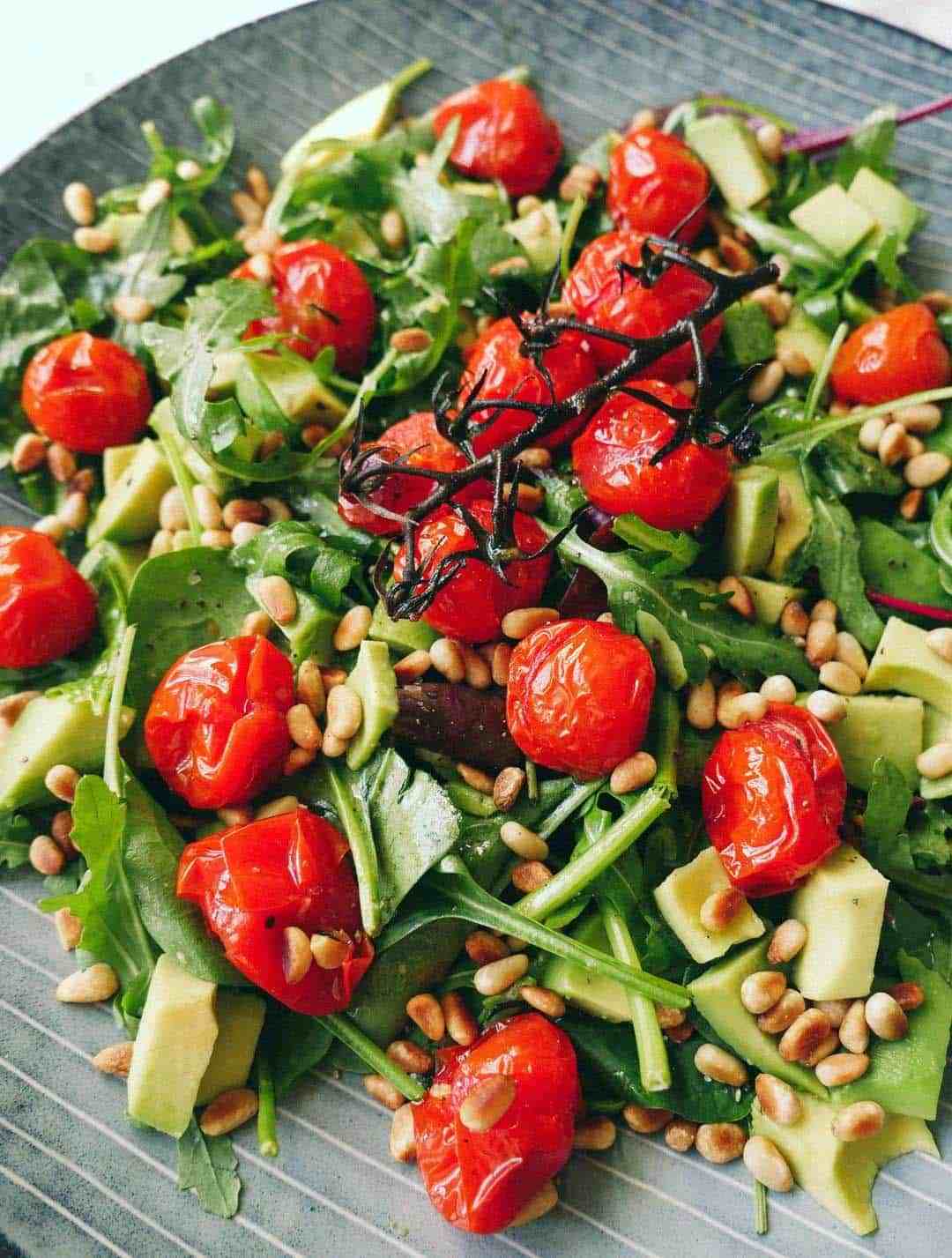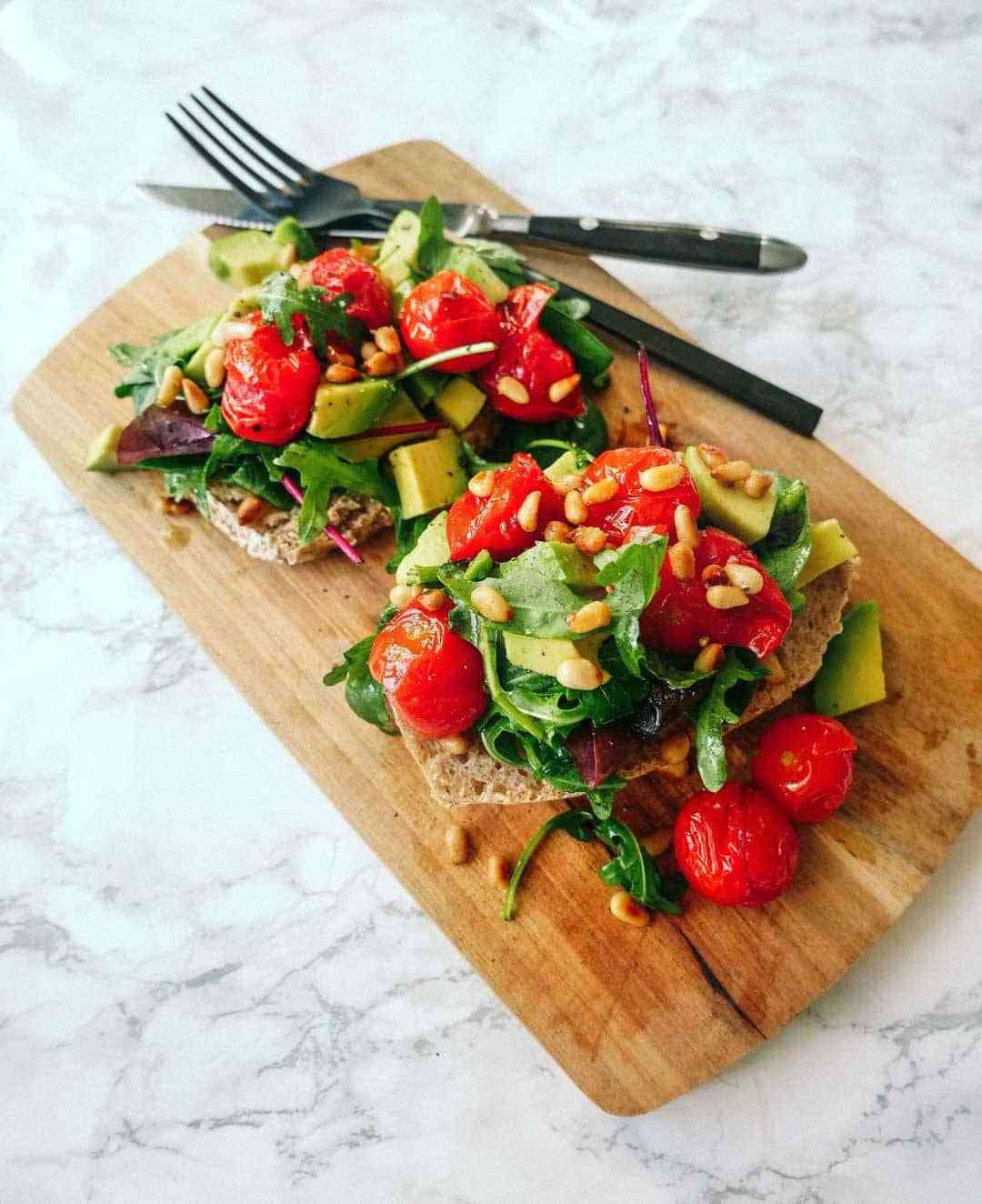 ~ So delicious eating this summer salad on baked sourdough toast. Hope you could use this recipe!