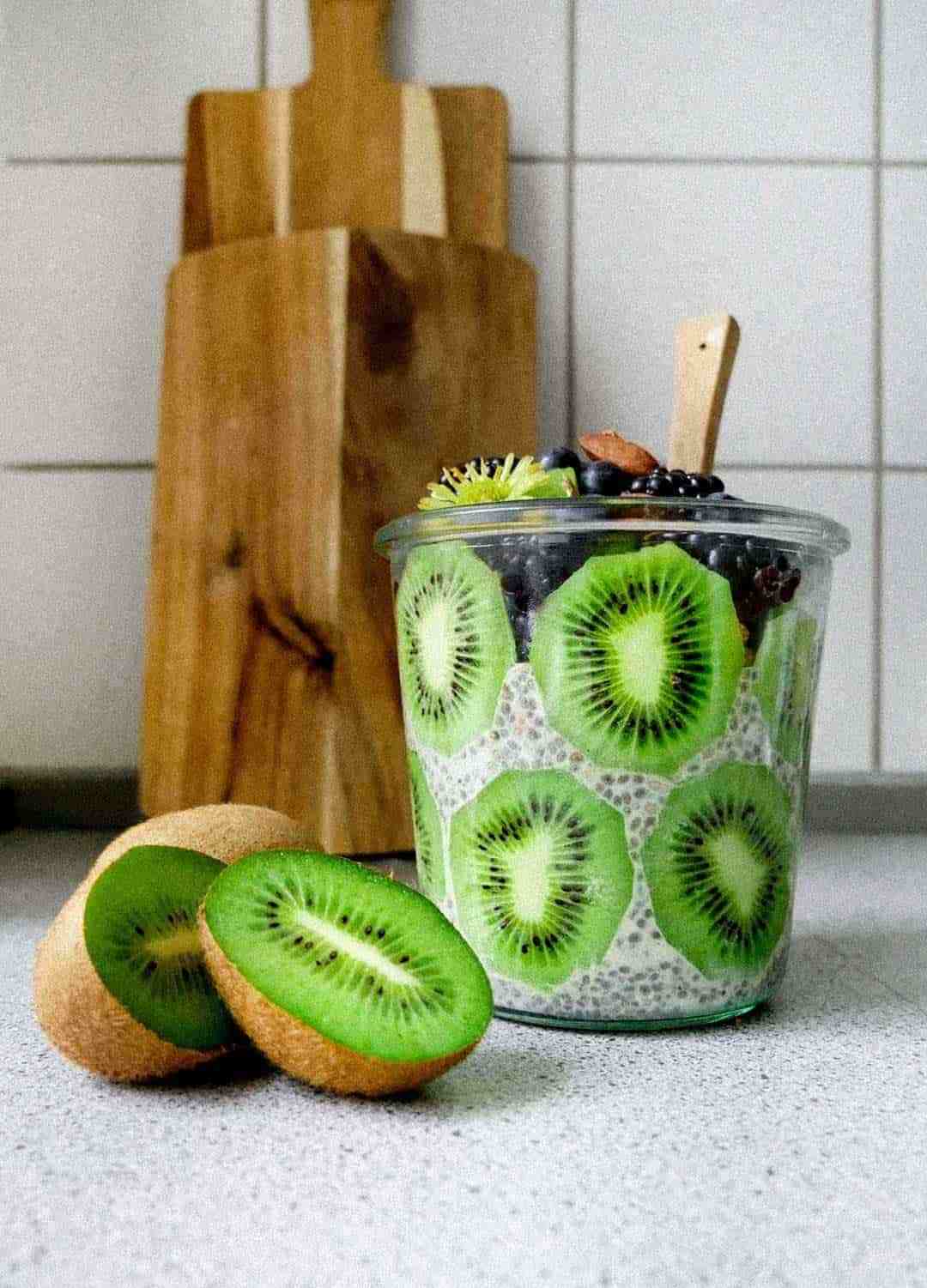 Kiwi Chia dream for breakfast or midday snacks
I made this delicious Kiwi Chia recipe with kiwi and granola some days ago. It's actually the same recipe like my original chia pudding recipe, but with kiwi in the side and some other topping. I've shared it again underneath.
Luckily you don't need that much chia seeds for one portion, and then they last for a long time. I've really become happy for this kind of breakfast (or mid-day snack) – and when it's cold it's actually also very good for a dessert decorated with the kiwi slices on the side of the jar.
In this recipe I've topped my chia with kiwi, blackberries, blueberries, homemade granola with maple syrup and fresh mint on top. I just love like these kiwi pieces looks. Hope you'll enjoy this Kiwi Chia Recipe – let me know if you have any questions making it. If you want more sweet midday snack recipes – go to my full snack category index.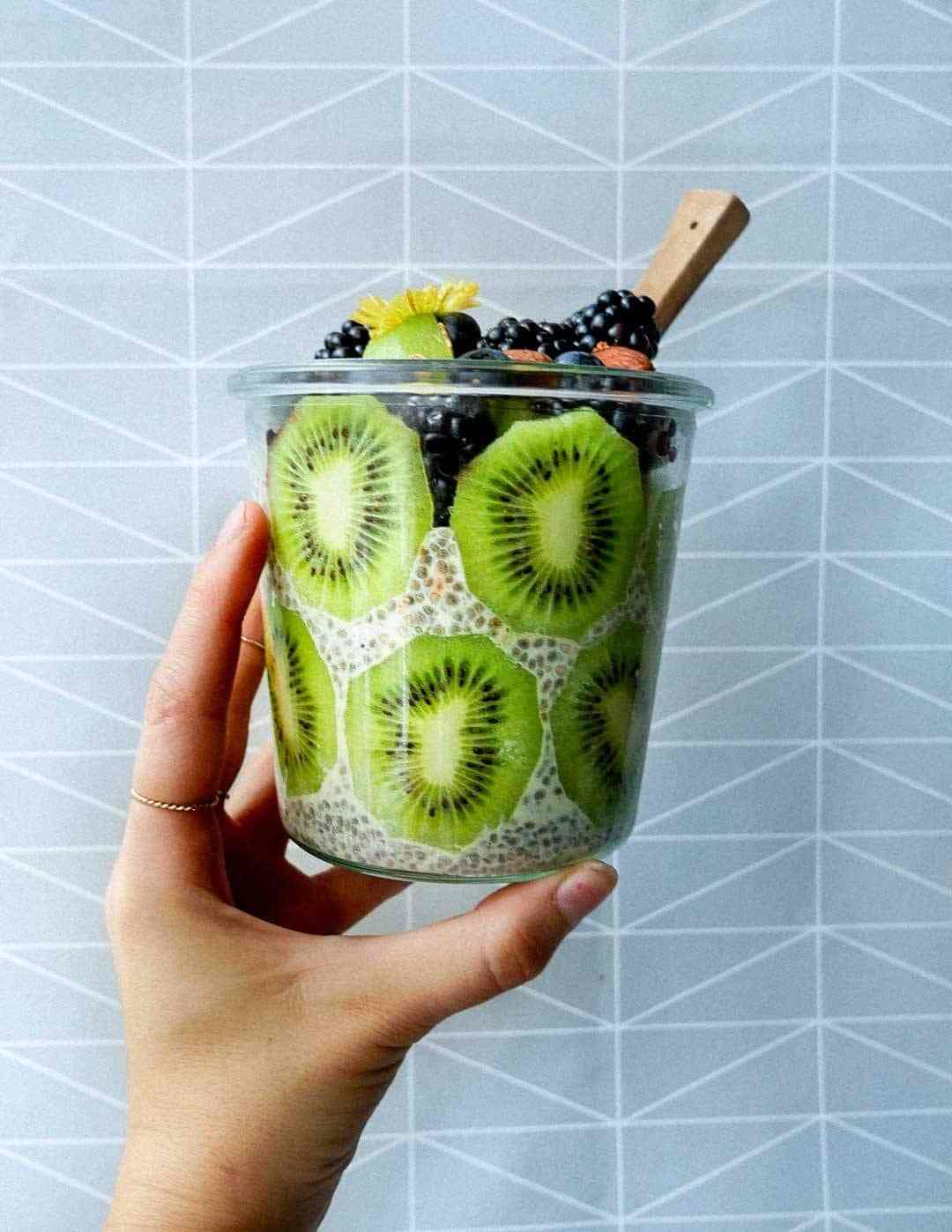 Print Recipe
Kiwi Chia Dream
Kiwi Chia Dream – Tasty fruity overnight chia pudding. Decorated with kiwi slices, granola and berries. Lovely breakfast inspiration. Get the recipe below.
Ingredients
1 cup plant milk (I always use almond milk for overnight chia)

3 sp. chia seeds

1 tbsp. good strong vanilla (or vanilla seeds)

Toppings: kiwi slices, blackberries, blueberries, crunchy granola and fresh mint.
Instructions
1
Mix chia seeds, vanilla and almond milk all together in a glass or bowl with a spoon and set aside 30 minutes on the kitchen table. (remember this recipe = 1 glass)
2
Mix again before putting in the fridge to soak overnight.
3
Next day mix around with a spoon again, and serve in a bowl or jar topped with kiwis on the side (dip the kiwi slices in water in you need some help getting them inside the glasses). Decorate with berries, crunchy granola and fresh mint.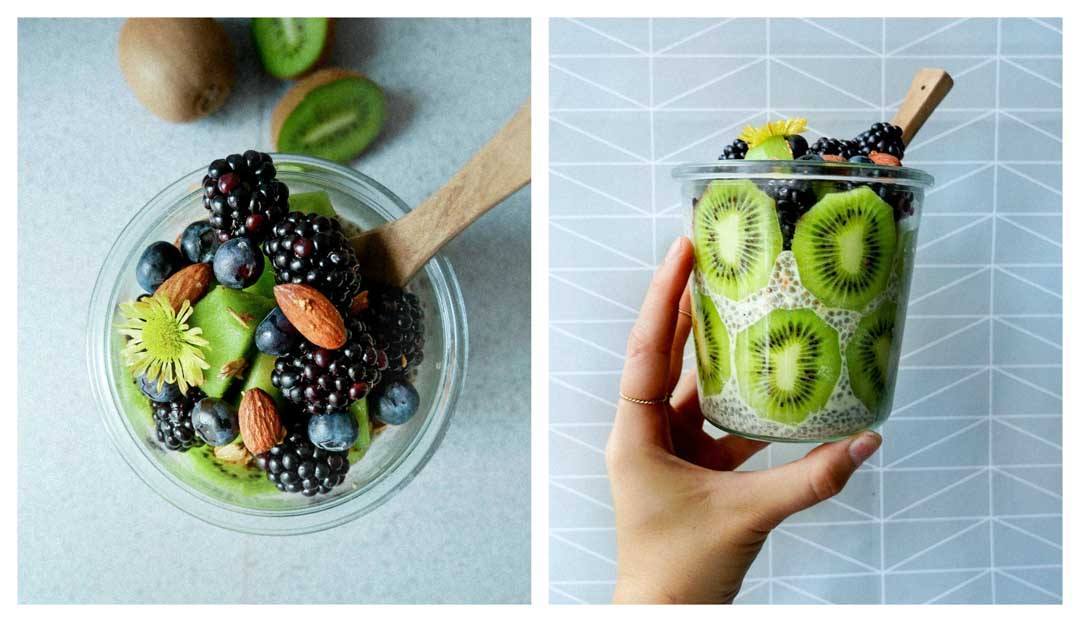 ~ Inspiration for toppings; blackberries, blueberries, hemp seeds, kiwi on side in the jar, roasted almonds and fresh mint.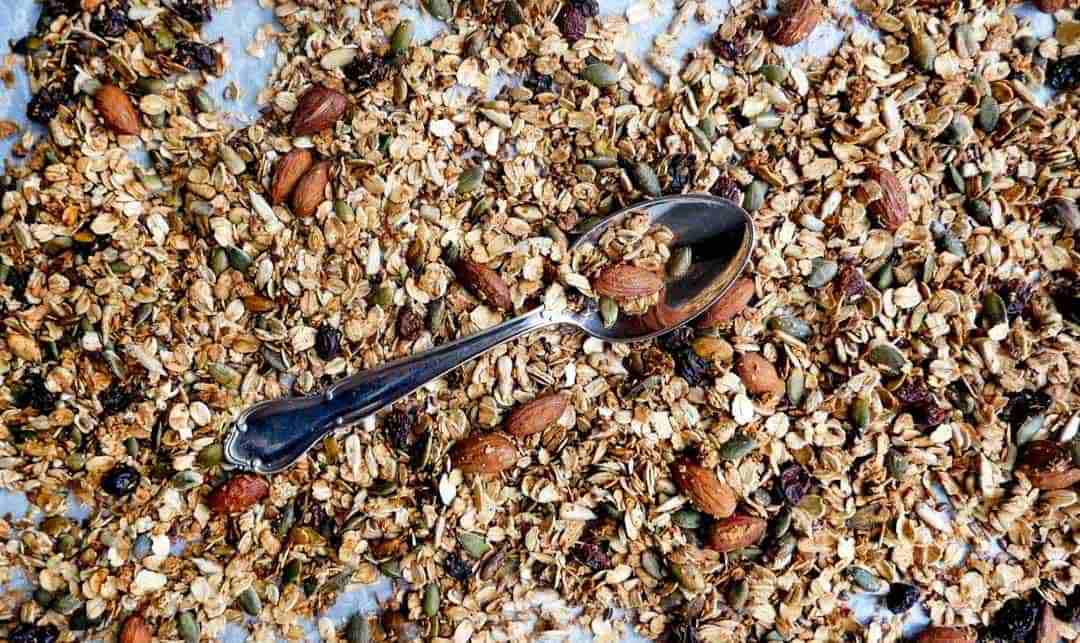 ~ Classic recipe perfect for all kind of breakfast or snacks. Get the granola recipe here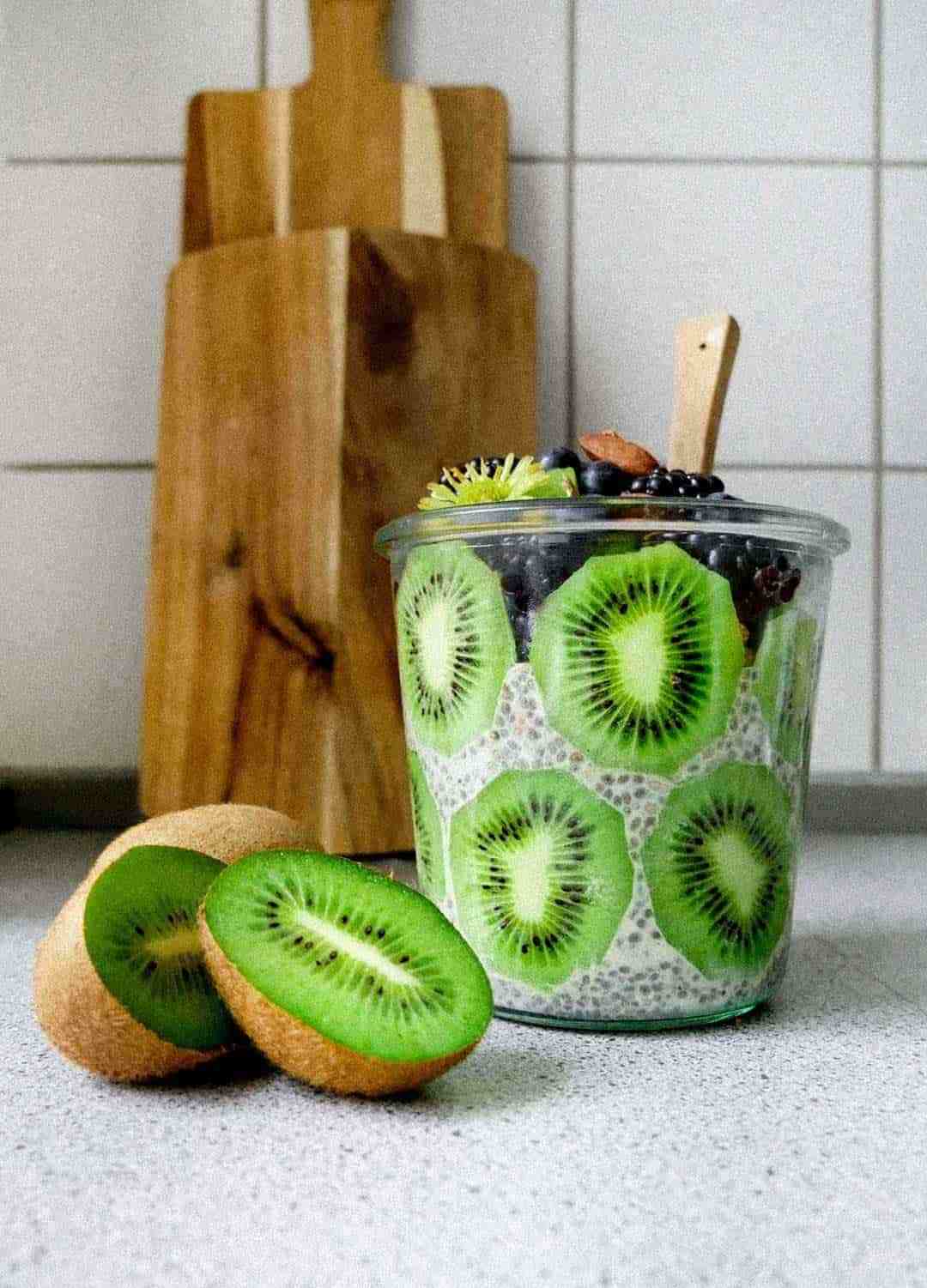 ~ Hope you could use this chia recipe. It's a simple, satisfying and very delicious breakfast or mid-day snack. Or even dessert. Enjoy.
Rate the recipe below ↓