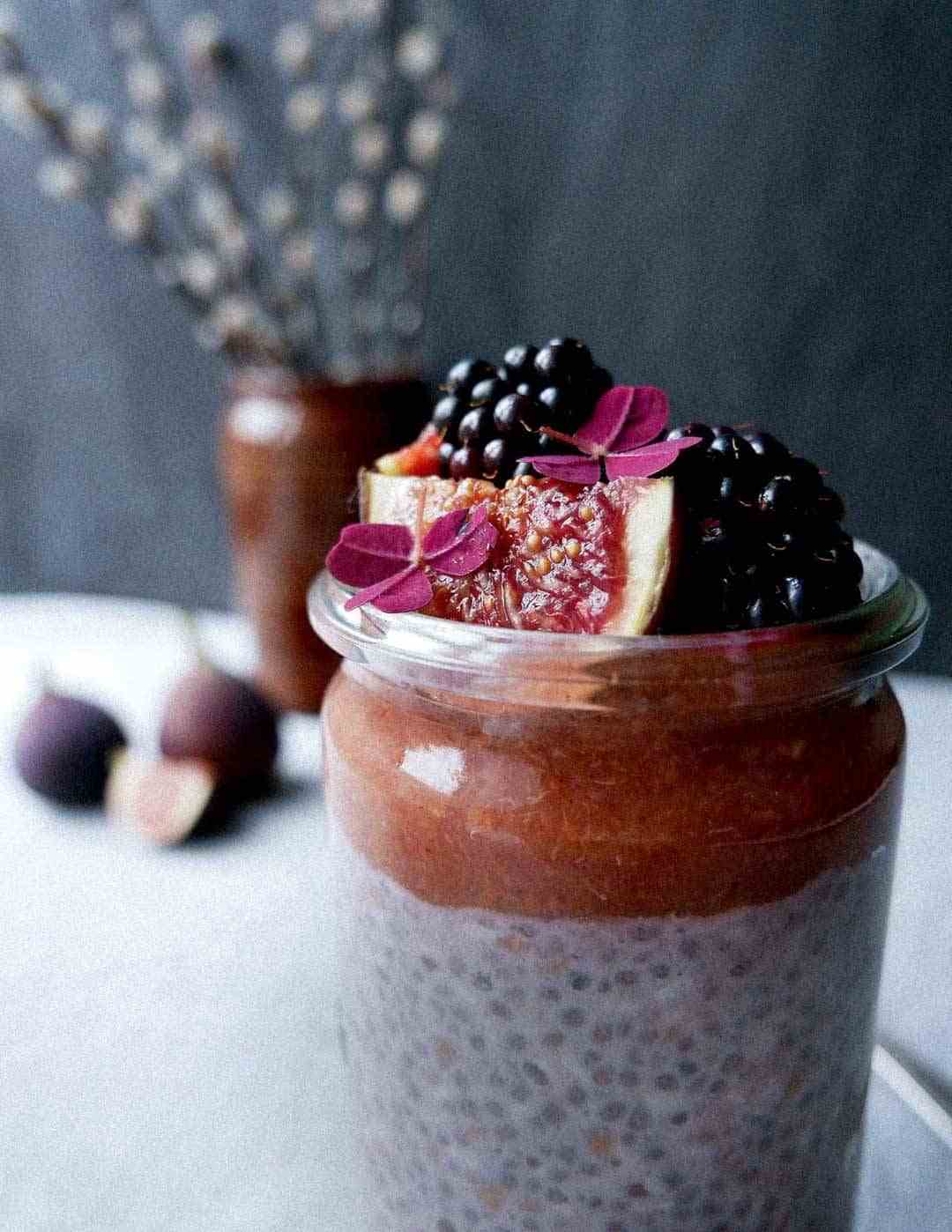 Easy recipe for delicious overnight chia.
Breakfast always used to be my favourite meal of the day but sometimes it's still the meal I often find the trickiest. As most common breakfast foods either are really not healthy or contain dairy. Don't get me wrong, I love juices, soy yogurt and berries or slices of rye bread with avocado. And as great as avocado is, and I really do think it's great, I think it's important to spice up your routine once in a while and these oats are an awesome way to do that.
In the beginning I actually didn't like overnight chia that much. That sticky texture and feeling wasn't my favorite go-to breakfast in the mornings. But spiced up with homemade granola, fig marmelade and other beautiful toppings, the chia pudding just went to a whole new level.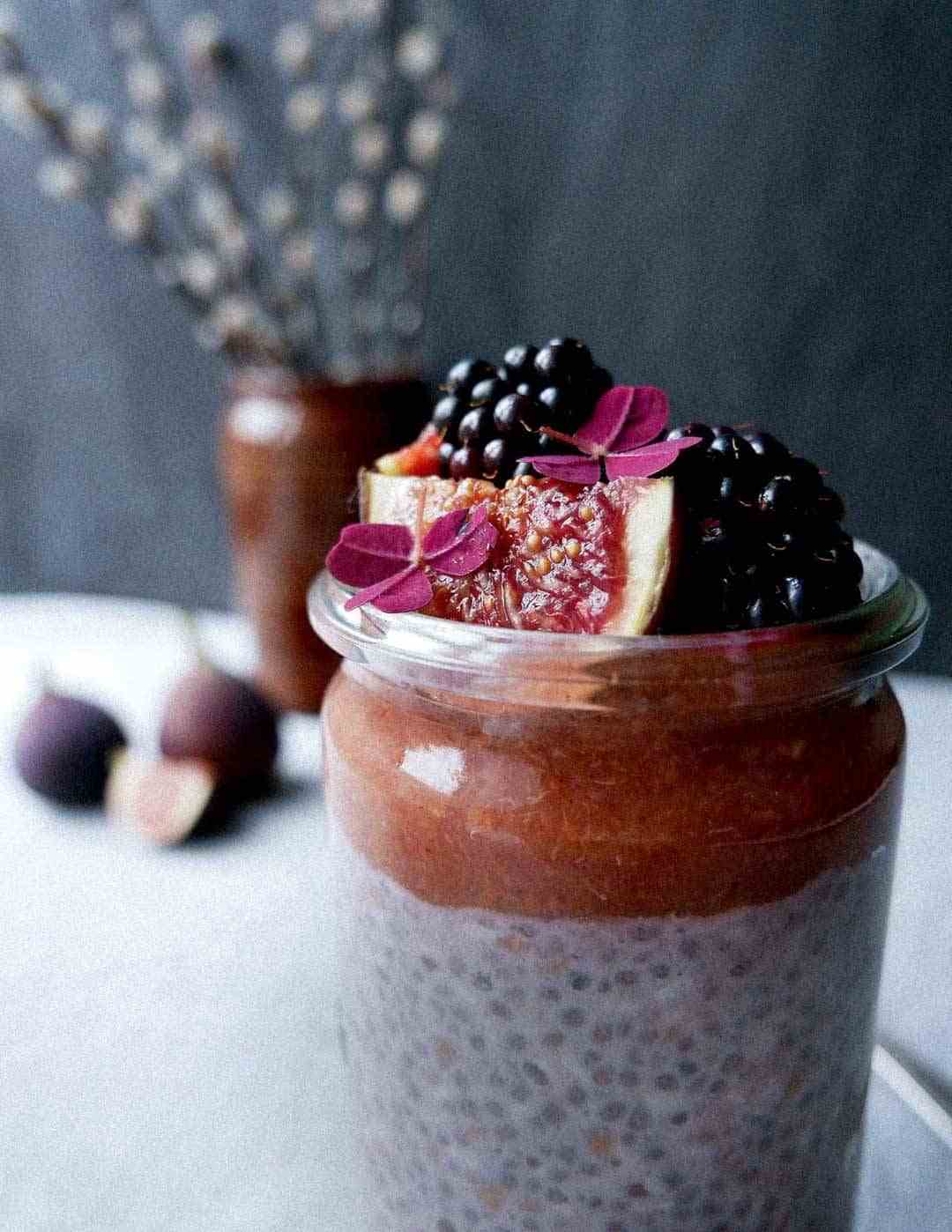 Print Recipe
Overnight chia with fig marmelade
Chia with fig marmelade recipe perfect for breakfast meals or cold desserts. Made with the cremiest homemade fig marmelade. Find the recipe here
Ingredients
1 cup plant milk (I prefer almond)

3 teaspoon chia seeds

1 pinch ground vanilla

2 teaspoon of this homemade fig marmelade or another marmelade you prefer

Toppings: Decorate with fig marmelade, fresh figs, blackberries and red wood sorrel.
Instructions
1
Mix chia seeds, vanilla and almond milk all together in a glass or bowl. Add 2 sp. of fig marmelade, mix together with the chia pudding and set aside 30 minutes on the kitchen table. (remember this recipe = 1 glass)
2
Mix again before putting in the fridge to soak overnight.
3
Next day mix around with a tablespoon again, and serve in a bowl or jar topped with berries, compote, yogurt og some crunchy like granola.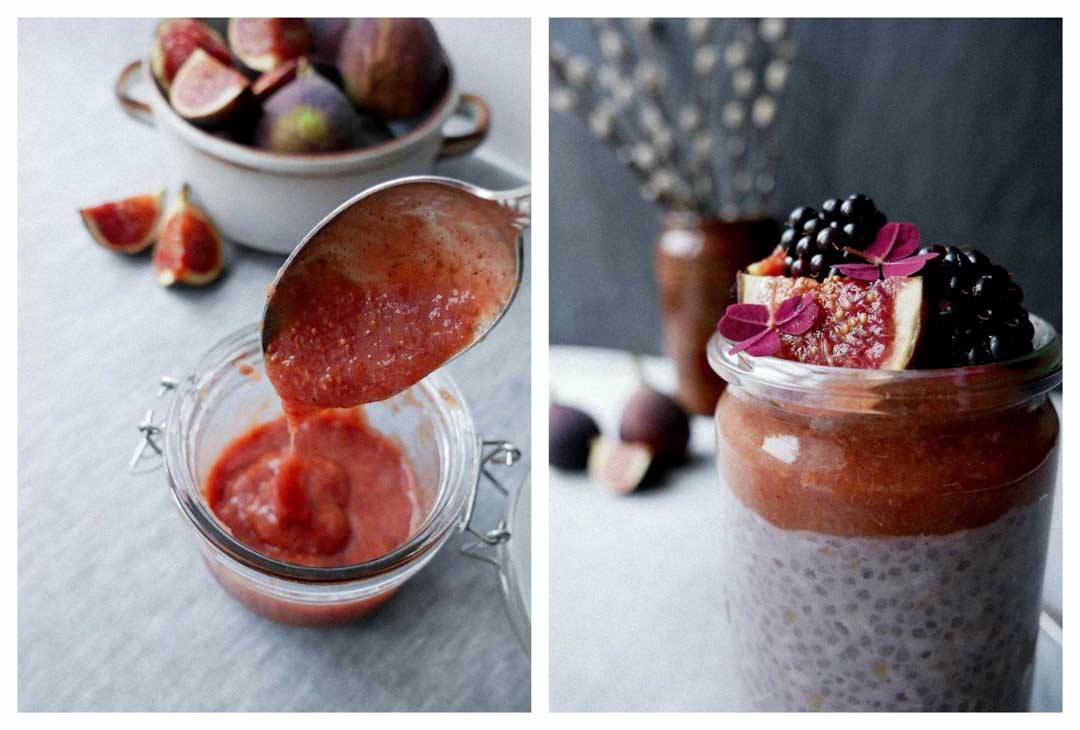 ~ I used this marmelade on top with the figs. If it's not season it's also very delicious with other types of berry jam. Find my recipe of figs marmelade here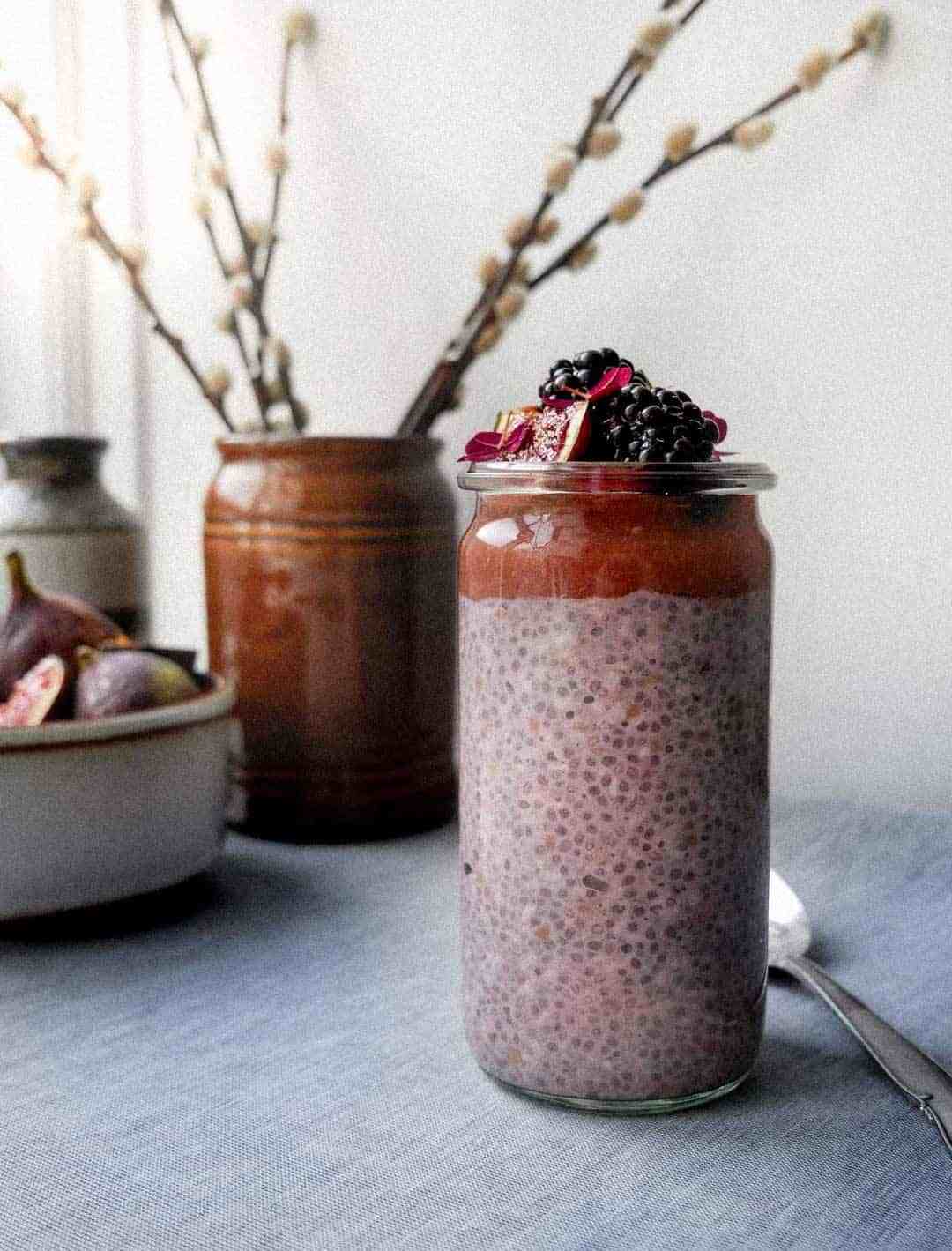 ~ The decorating gets so much more pretty in this jar, so you can see all the layers. If you don't have these, you can easily make it in a bowl.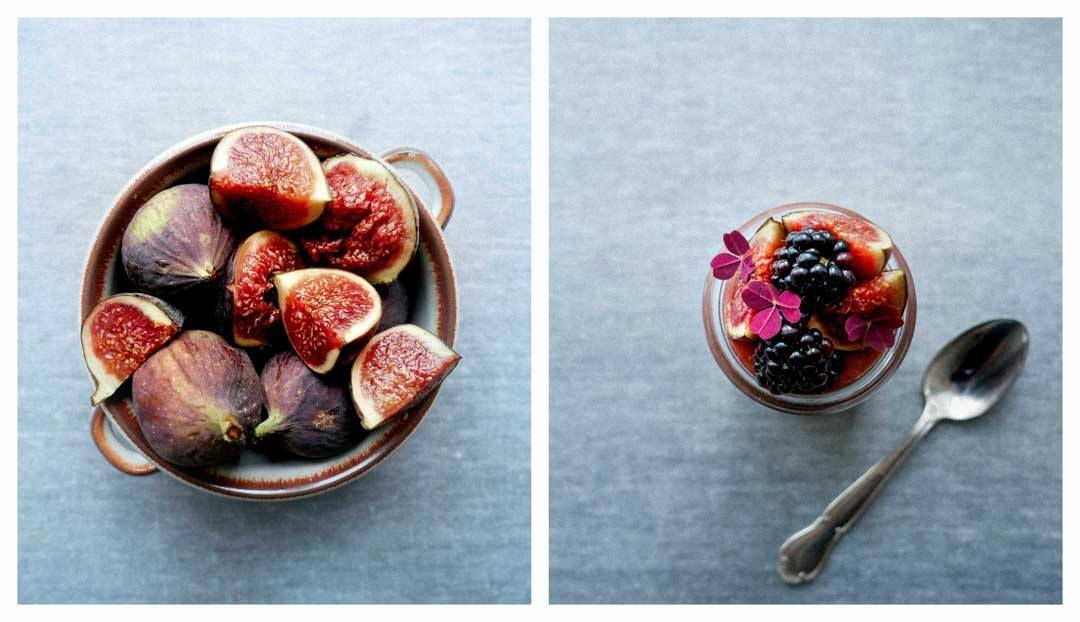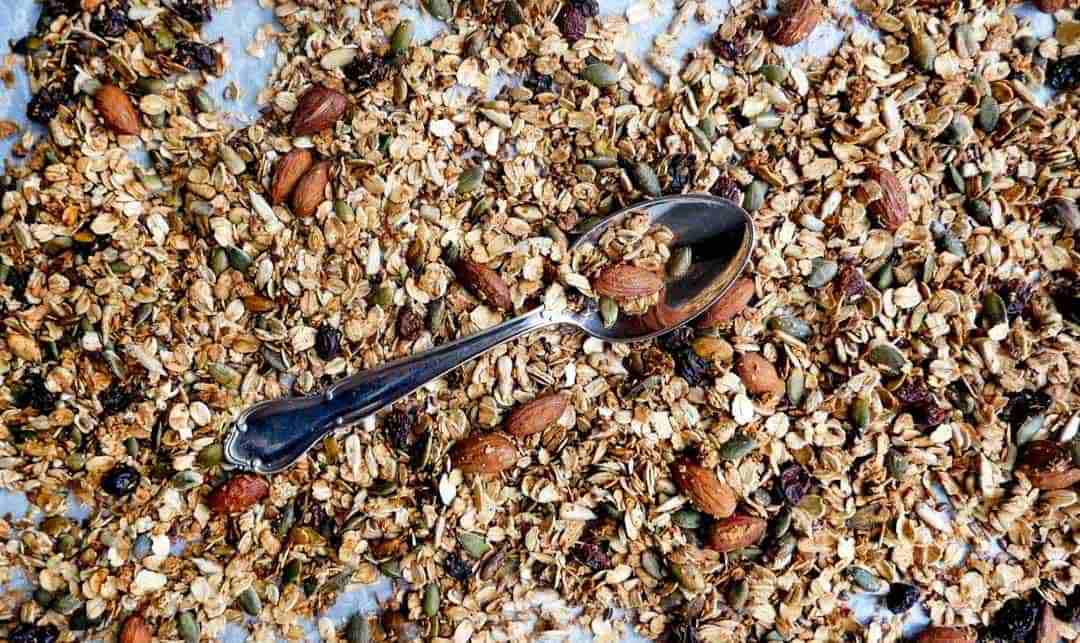 ~ Granola, the perfect recipe for all kind of breakfast / snacks. Get my granola recipe here.