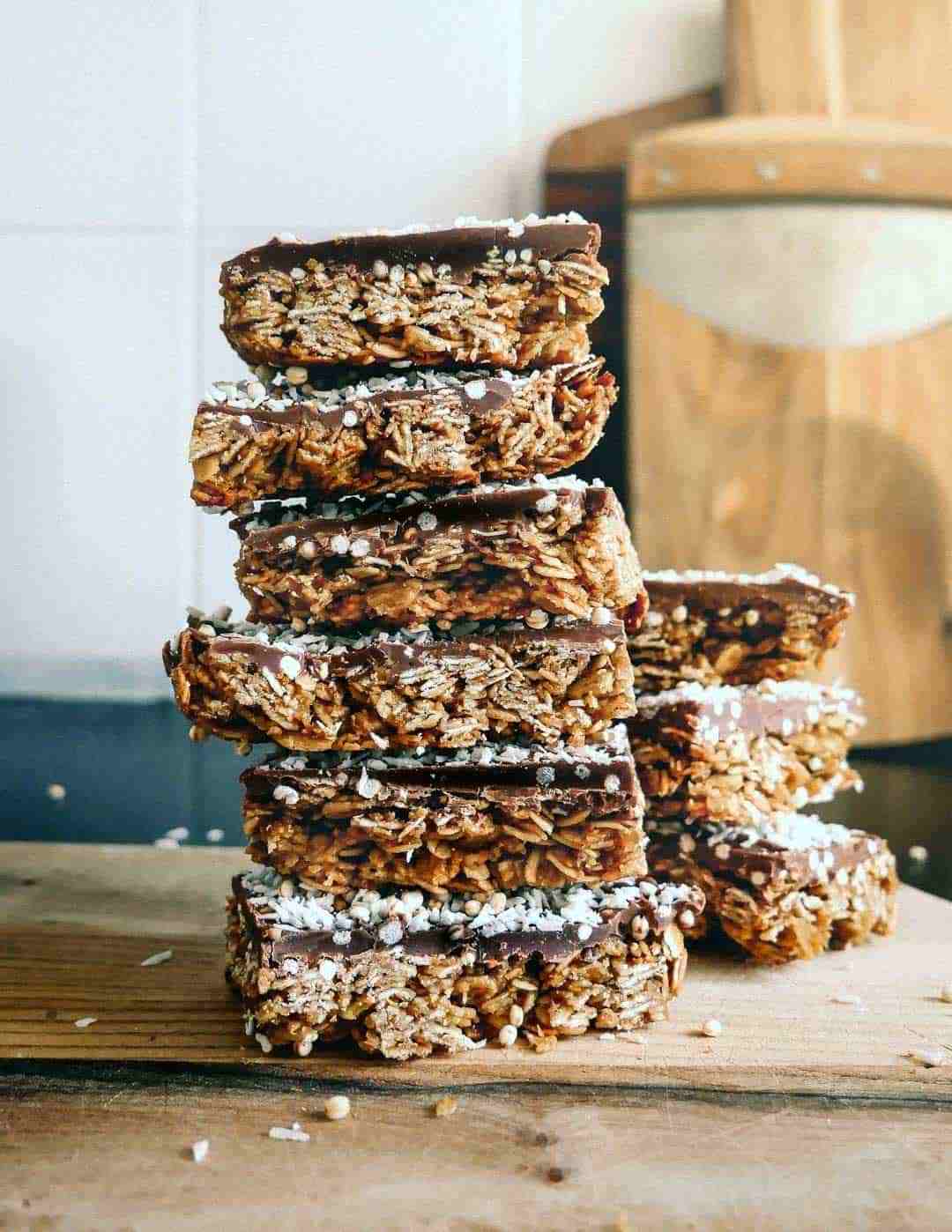 Sweet, gooey and crispy flapjacks.
Flapjacks is one of my favorite snacks when life doesn't need to be that healthy all the time. This recipe is full of sweet goodness, but you can easily omit the sugar ingredients and add some more healthy ones instead; coconut oil, dates, and peanut butter instead of plant butter etc.
This recipe reminds me a little bit of making granola because of the mixing in the beginning smells like that. Perfect with a cup of coffee, cacao or a midday smoothie.
I used dairy-free dark chocolate for this recipe, but you can use any kind of chocolate you prefer. Just remember to add popped quinoa or other good topping when the chocolate is still warm and soft.
I hope you will try this flapjack recipe – and as always please let me know if you have any questions making it.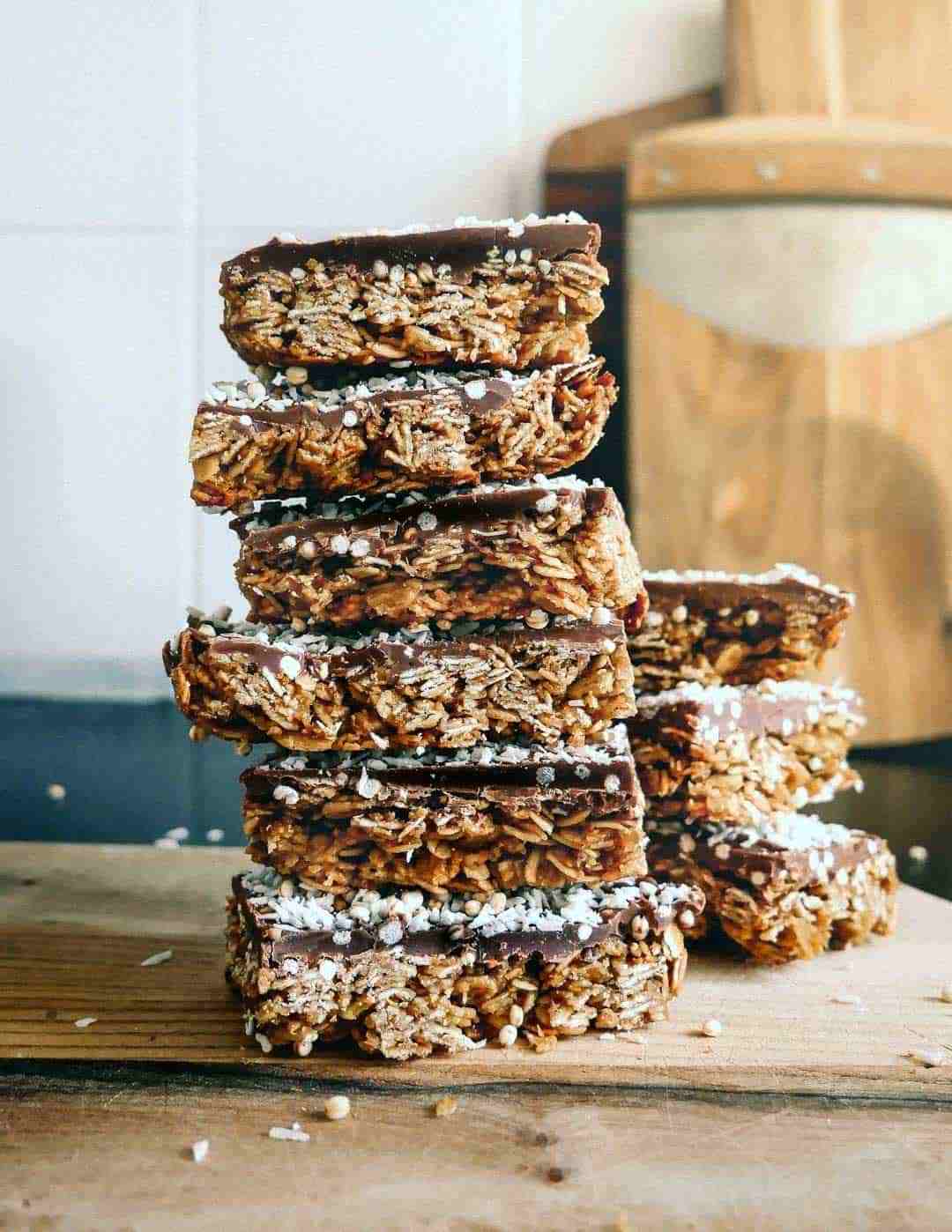 Print Recipe
Flapjacks with dark chocolate
Flapjacks are one of my favorite snacks when life doesn't need to be that healthy all the time. Try this easy recipe with dark chocolate on top.
Ingredients
70g plant butter

70g brown sugar

170g oats

1 tablespoon maple syrup (or other light syrup)

A pinch of salt

Toppings: 100g dark chocolate and 2 tablespoon coconut flakes
Instructions
1
Mix plant butter, sugar and maple syrup in a pot (thickened).
2
Add the oats and mix it all together.
3
Add the mixing into a small form (20x20 cm) covered with baking paper. Press down the dough with your hands.
4
Bake at 180°C for about 25 minutes. Cool down and add melted dark chocolate and quinoa on top. Cut in small squares or flapjacks. You can also add chopped pistachio nuts, coconut flakes, other nuts or a pinch of salt.