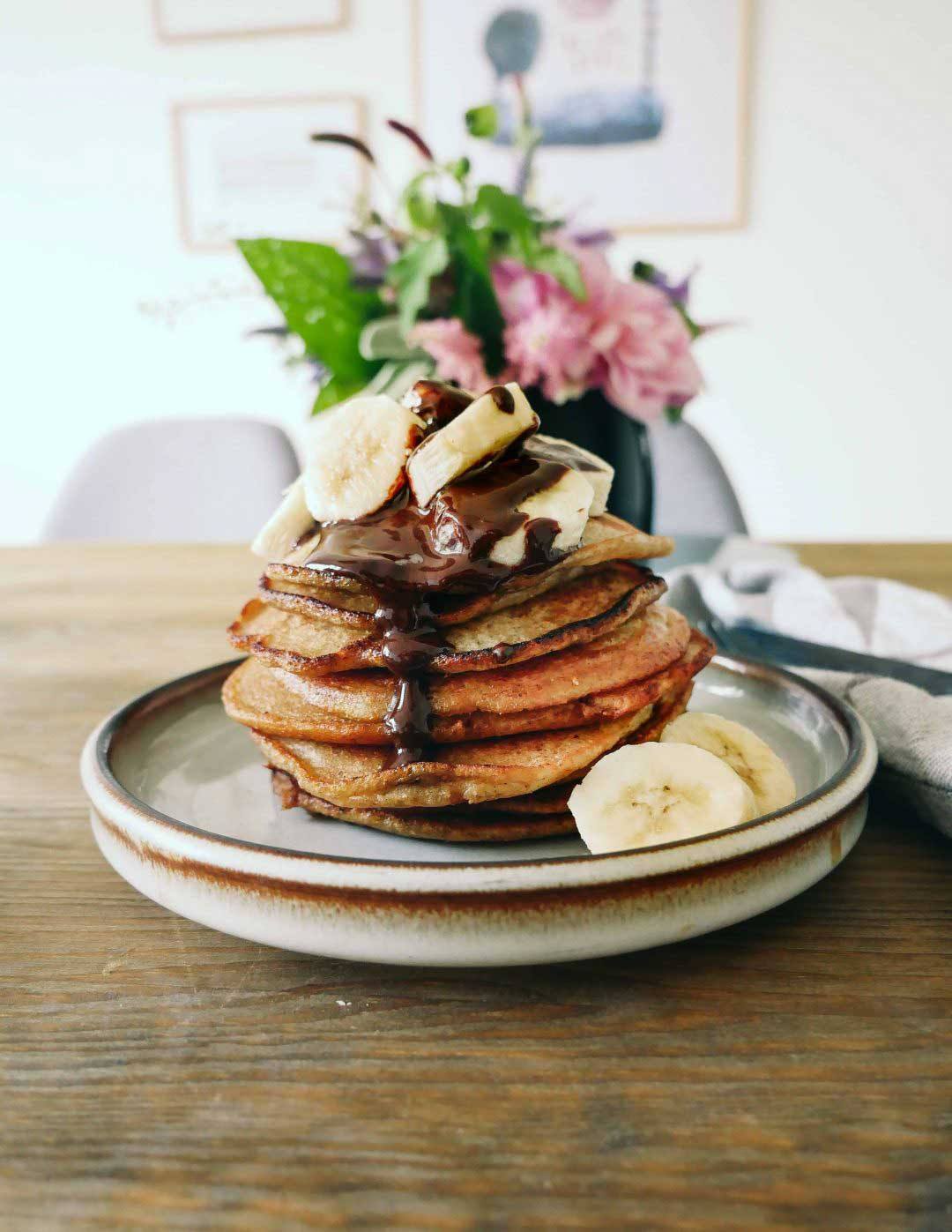 Best recipe for easy and fluffy pancakes.
I planned making these vegan banana pancakes some weekends ago. And that day I got surprised of my two bests friends coming over with their hands full of flowers og white wine. And they were pretty clever cause they had already figured out that I was going to make a big bunch af fluffy pancakes. Smart girls I know.. So that day turned out in the couch with tv and pancakes with the best girls. How any sunday should be..
This recipe is egg free and some of the best vegan pancakes I've made so far. Made with bananas the pancakes really gets fluffy, sweet and thick. Just one teaspoon of corn starch and baking powder it brings the fluffiness to a whole new level. You should really try it out in your next pancakes recipe.
I really hope you can use this pancake recipe. As always let me know in a comment below if you have any questions making it. And don't forget to give it a star rate underneath.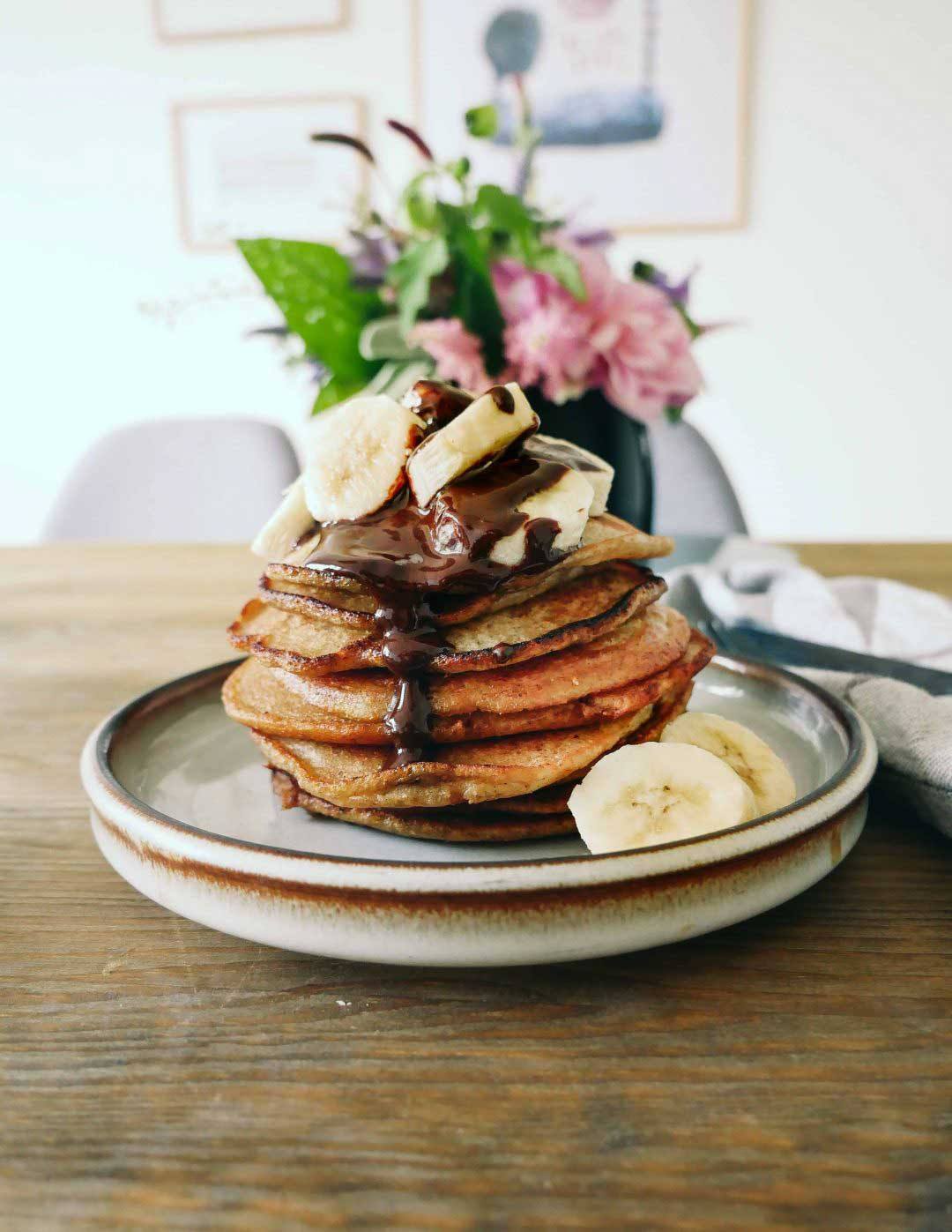 Print Recipe
Vegan Banana Pancakes
Best fluffy vegan banana pancakes. No eggs used and made with a few ingredients. Made with cardamom and topped with dark chocolate. An easy vegan recipe.
Ingredients
90g flour

1 teaspoon baking powder

3 teaspoon maple syrup

1 teaspoon apple vinegar

1 teaspoon corn starch

1 teaspoon oil

200 ml. milk (I used almond)

2 ripe bananas, smashed

1/2 teaspoon cardamom
Instructions
1
Mix all ingredients to a thick and creamy texture. Let the dough rest about 1/2 hour - 1 hour. (you can easily continue if you can not wait)
2
Find a pan, warm with 1 tablespoon butter. When the pan is hot add 2-3 pancakes (like the size of traditional american pancakes). Warm about 2 minutes on each side. Continue until all dough is used.
3
Serve the pancakes with fresh banana slices, and dark melted vegan chocolate (I can really recommend the vegan one from Goodio Chocolate). Enjoy.
Vegan chocolate for pancakes:
This fluffy vegan pancake recipe got more fluffy than I'd expected. Decorated with warm dark chocolate and it doesn't get any better. I received a package of this Goodio Chocolate this week, and it's one of the absolute best vegan chocolates I've tried so far. Goodio Chocolate is healthful treats for the mind and body while protecting our beloved planet. No white sugar, and low production temperatures ensure a rich taste, that honors the cacao and it's origins. And then it's vegan.
These pancakes is made with banana pieces, it gives such a good thickness, texture and taste to the traditional flat pancakes. Always remember using ripe bananas, so you get that extra softness and sweetness..

– I hope you can use this pancake recipe. If you want a little healthier version of the warm chocolate on top, then I can really recommend this healthy nutella recipe. Great for both spread and pancake sauce. Enjoy!
Rate my recipe below ↓