The best, creamiest and healthiest nutella spread..
I'm having a real obsession with healthy spreads at the moment, I just can't get enough of it so I'm putting it into absolutely everything I make. Pestos, hummus, dips, creams and now this healthy version of nutella too..
My full nutella recipe is only made with toasted hazelnuts, vanilla powder, cacao powder, maple syrup, salt, coconut oil and soft dates. This weekend I just made it with ingredients, I had in the kitchen. Filled with summer strawberries and blueberries. You can find my full recipe here – Nutella with toasted hazelnuts and cacao.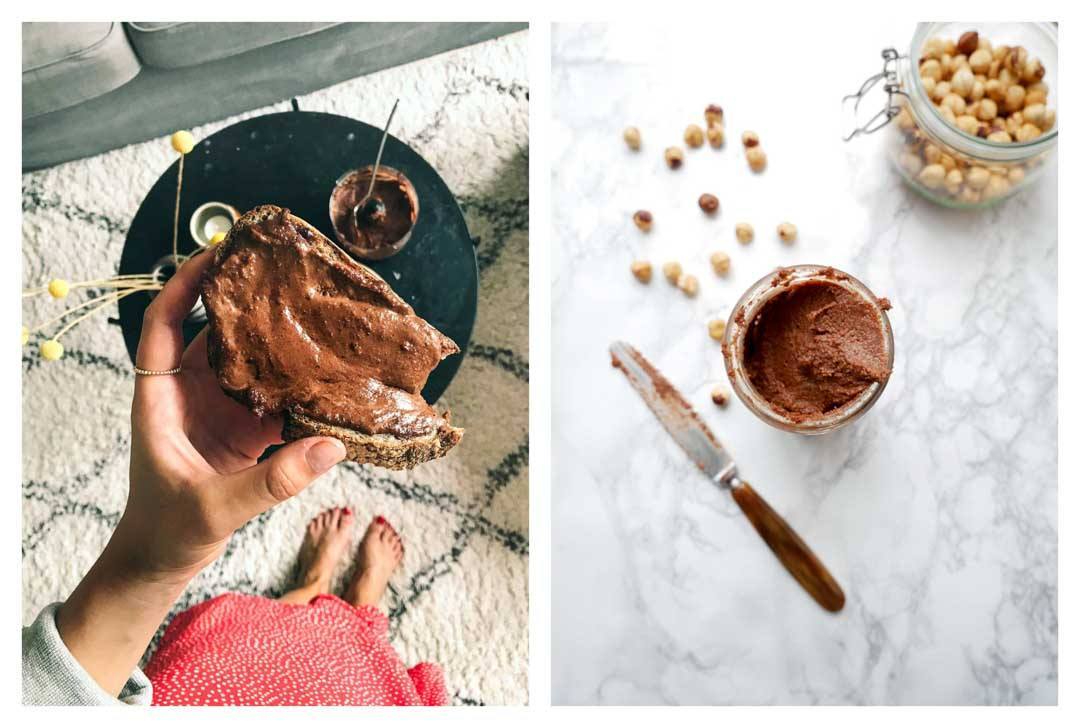 A healthier version – with much less sugar:
I just made this recipe with ingredients I already had, but inspired of this healthy nutella spread. A delicious and healthy nutella spread recipe with simple ingredients, with much less sugar and higher in protein than the leading brands. I often use this spread to make brownies, buttercream for cupcakes, cake fillings, on fresh baked sourdough bread, cookies, and more. So much better and healthy than the traditional ones..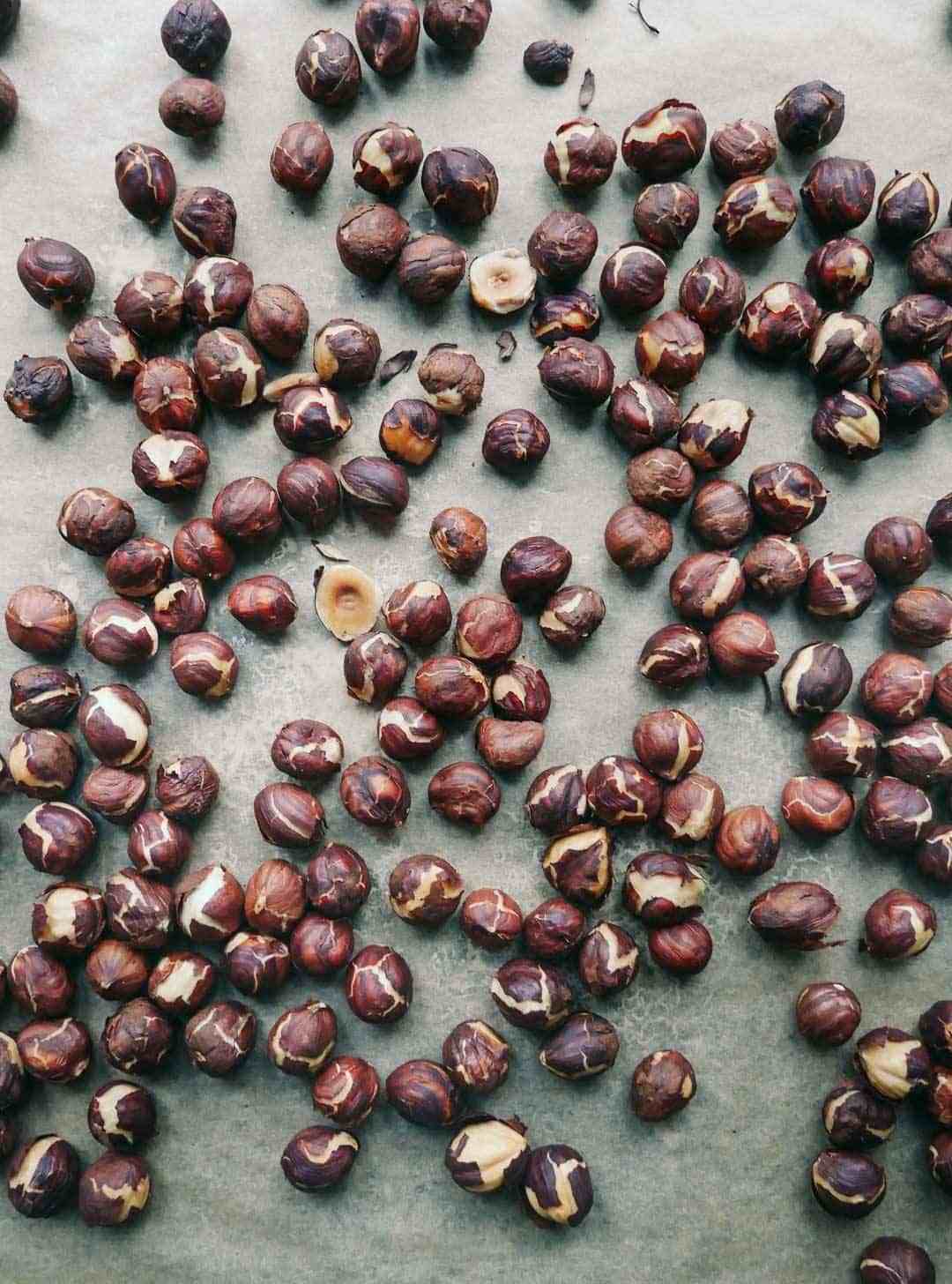 I hope you'll try to make this recipe. This spread tastes and smells like chocolate cake and I'm currently sitting here eating it straight out the food processor with a teaspoon – you guys just have to go and make this as soon as you can. I really hope you'll like it!