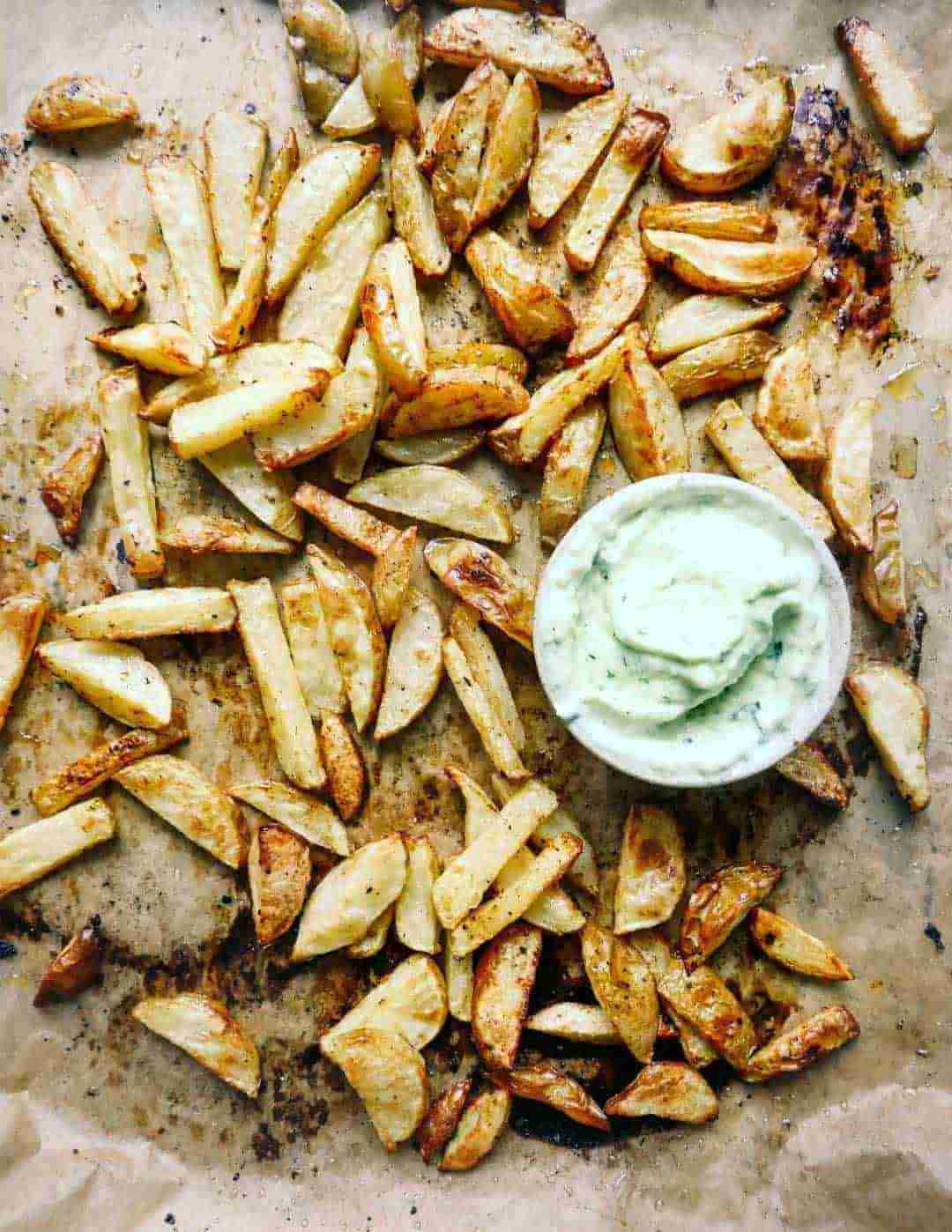 The best baked french fries:
French fries is always a good side dish, and if you use extra time, I guarantee they become better than you could ever imagine.
Potatoes, salt, pepper, oil and a little paprika is all you need. Homemade potatoes just needs a little extra to become as good as the one on the restaurants. They need to be very tasty and crispy. And then you need to be patient, they need to be completely golden and well done before taking them out of the oven.
I made my fries to these homemade vegetarian burgers the other day. Go find this vegetarian burger recipe also here very soon. The dressing you can see on the picture is a homemade dip/spread made with creamy avocado > Go find the avocado cream recipe here.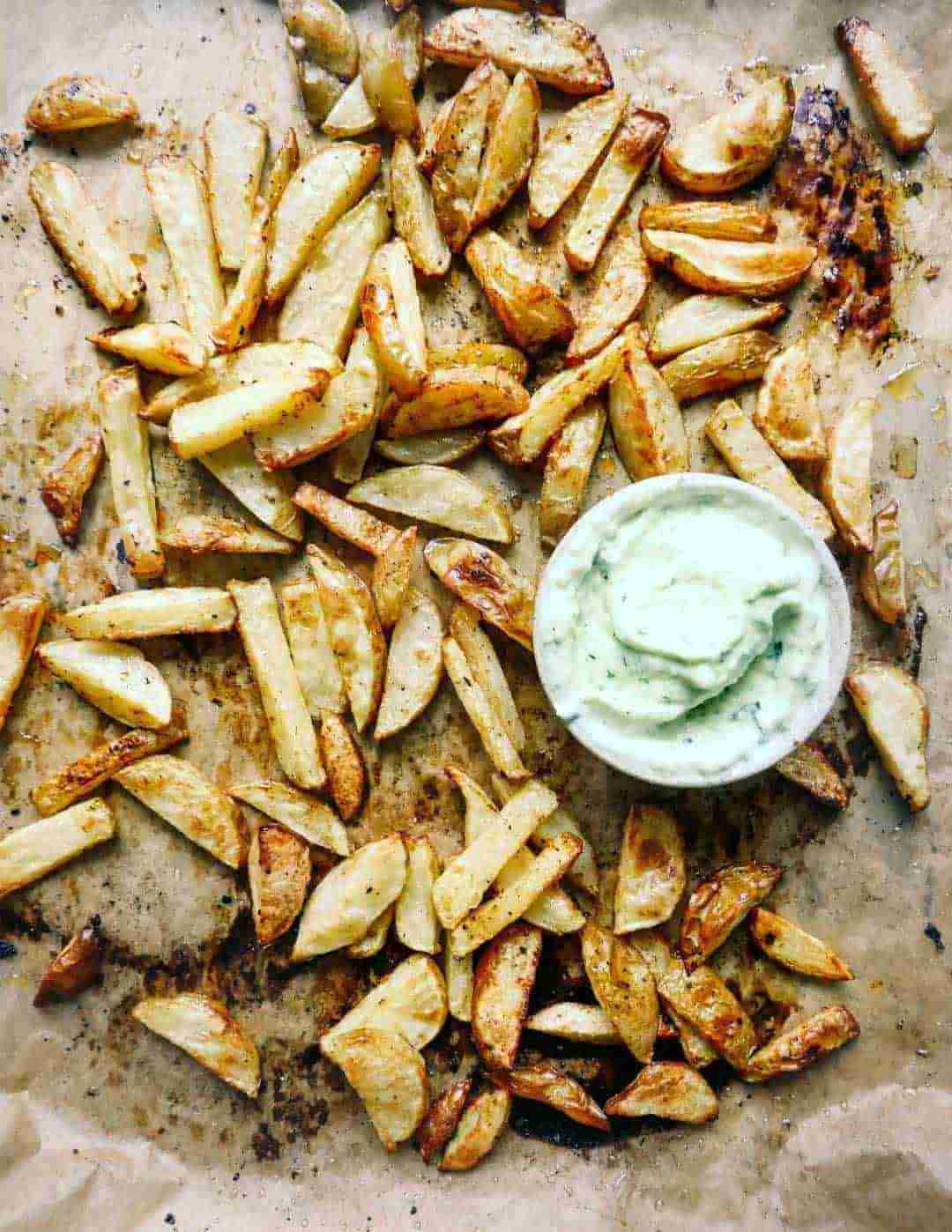 Print Recipe
The best baked french fries
The best french fries in town. Go find the full recipe here. Crispy, delicious and perfect in combination with homemade avocado dip and vegetarian burgers.
Ingredients
1 kg. potatoes

3 tablespoon olive oil

1 teaspoon paprika

3 pinches of salt and pepper
Instructions
1
Preheat the oven to 220 degrees C (425 degrees F). Line a baking sheet with baking paper.
2
Wash 1 kg potato and slice them all into fries pieces (you can make them as small or big you want them, just note the extra time). Place all sliced potatoes in the baking sheet. Sprinkle with olive oil, salt, pepper and paprika, and mix around.
3
Bake in the oven, flip the fries after 10-13 minutes. Bake in 20-30 minutes until salted and golden.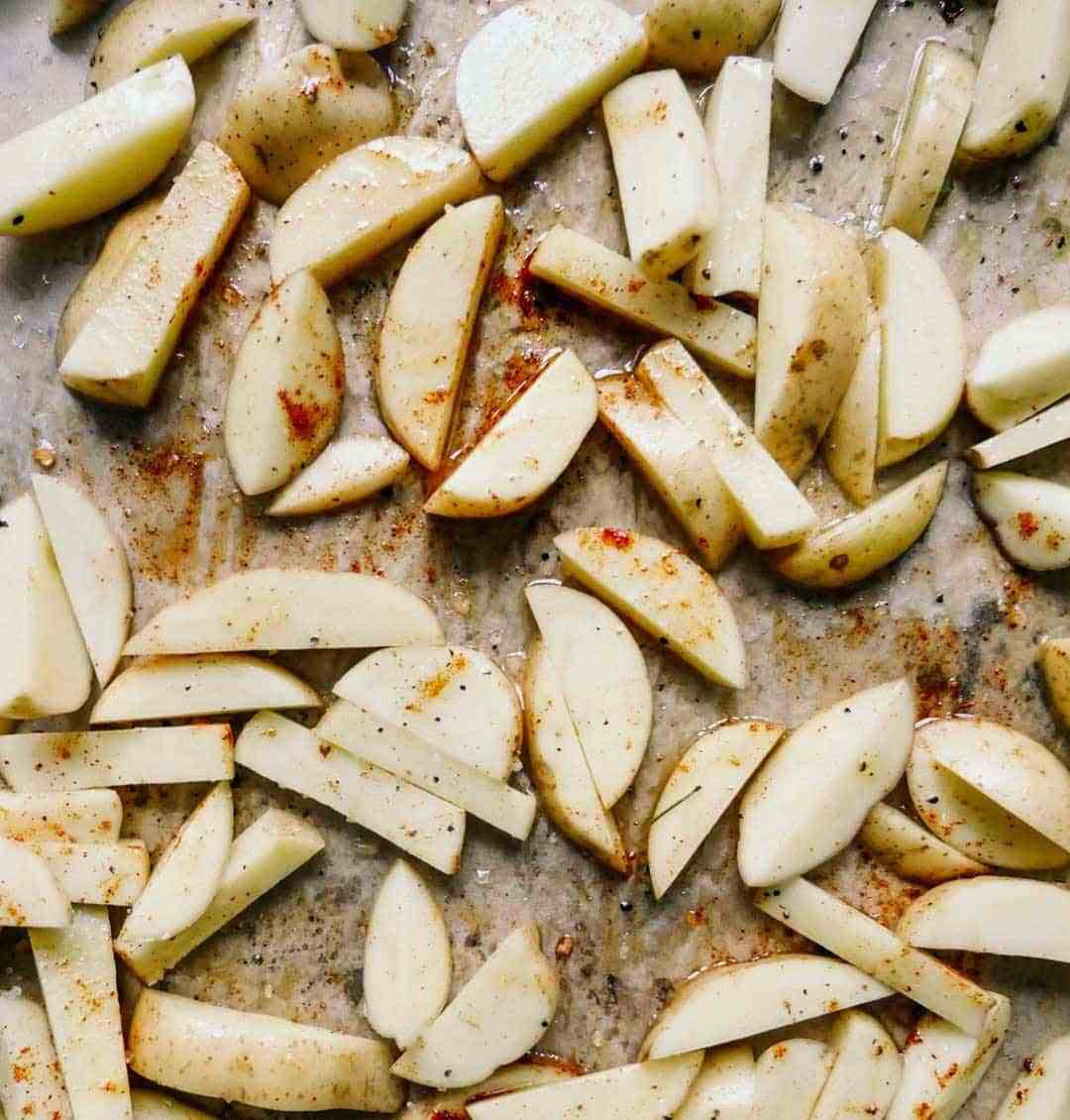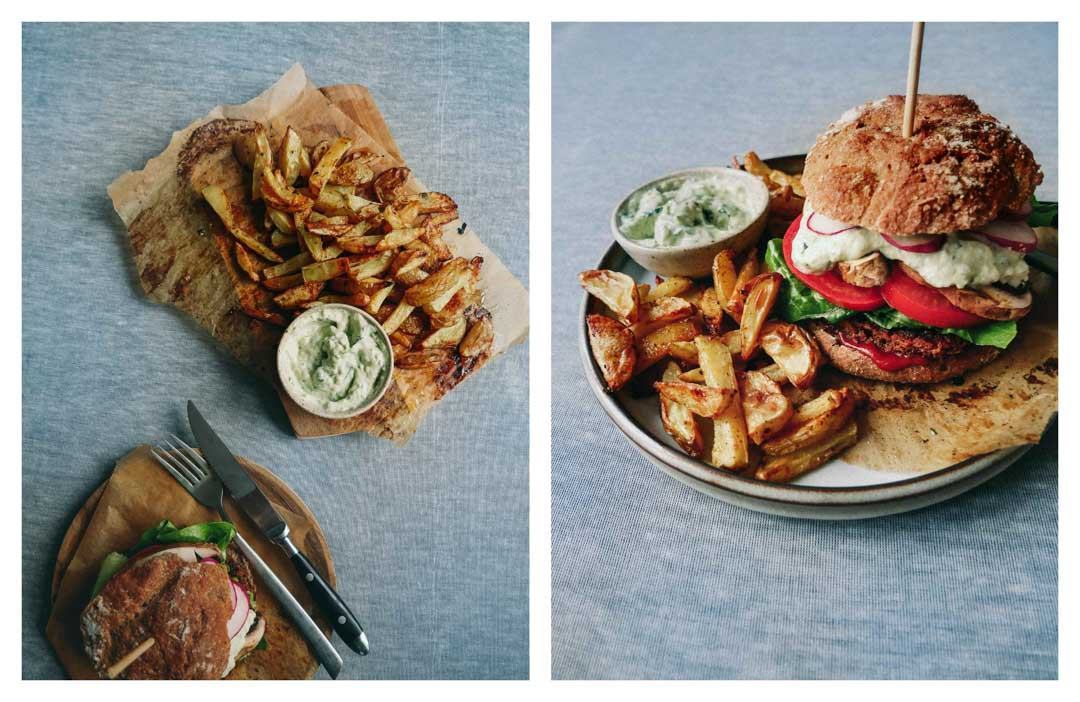 – I hope you can use easy recipe for perfect baked potatoes. Enjoy!