Homemade ice cream pops with banana and peanut butter..
These homemade ice cream pops is just insane. It maybe sounds like a weird idea mixing peanut butter and coconut milk in ice cream – but you need to try it. I've topped my ice cream pops with popped quinoa. But with my latest experience with avocado ice cream pops – pistachio is also a winner. If you find other good topping inspiration – please let me know in the comments below!
I really hope you can use this recipe. Go find the full recipe underneath. Bon appetit.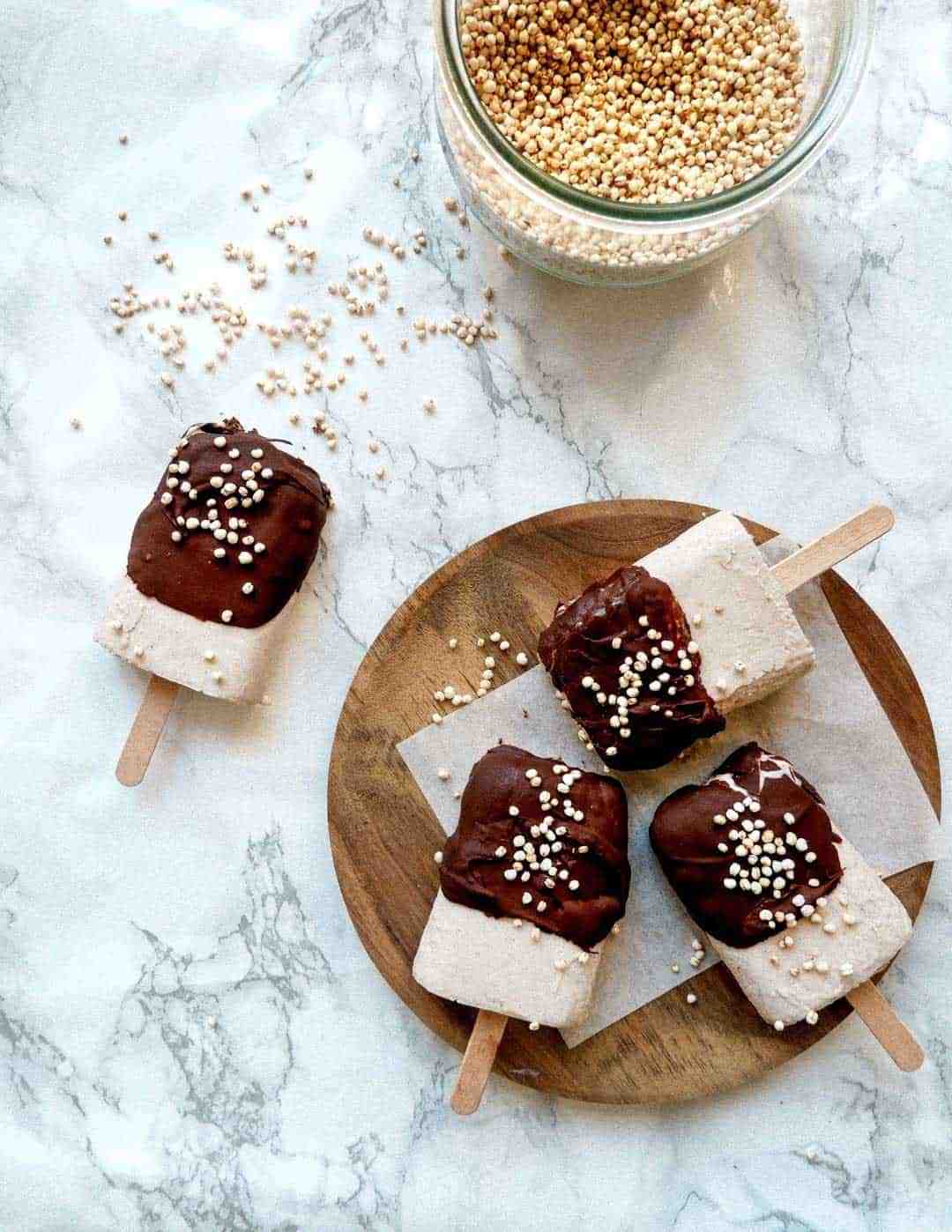 Print Recipe
Homemade ice cream pops with peanut butter
Homemade ice cream pops with banana, peanut butter and melted chokolade and topped with popped quinoa... Plant based ice cream - Go find the recipe here.
Ingredients
2 soft bananas

half can of thick coconut milk

1 teaspoon vanilla

2,5 tablespoon of peanut butter

A pinch of salt

Pynt: 80g dark chocolate and 2 tablespoon quinoa seeds
Instructions
1
Mix bananas, coconut milk, vanilla peanut butter and salt in a high powered blender until smooth.
2
Add the mixing into small forms (4 ice cream pops) and put in the sticks. Cool down in the freezer.
3
When the ice cream pops is cold enough (around 2 hours) add the toppings: melted chocolate and quinoa. You can also add chopped pistachio nuts, coconut flakes, other nuts or a pinch of salt.