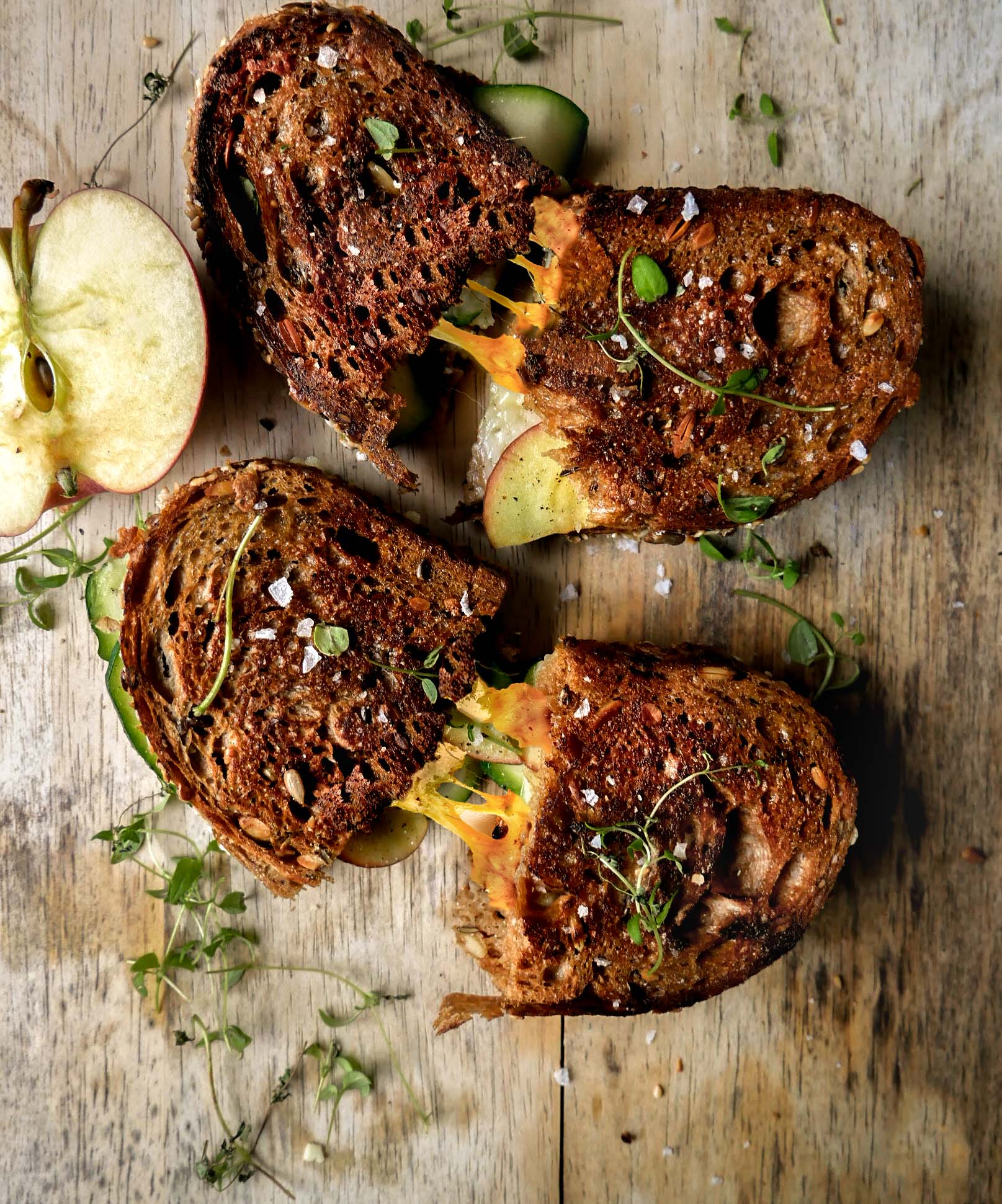 These toasts are filled with apple, zucchini, thyme and melted vegan cheese and takes the traditional toast into a whole other level! Never thought there could be such a big difference making toasts. Hope you'll try out this recipe.
This toast with apple and zucchini doesn't sound like the most flavoring combo, but it's actually one of the best toast recipes I've made so far.
It's actually not that difficult to make vegetarian and vegan toasts. If you have any leftover vegetables or fruits simple chop in thin slices, add between the toast slices, top with some vegan cheese or salad (for a healthier option).
I use to warm the toasts on a pan (or you can use a toaster) a few minutes on each side. Gently add some oil on the outside of the toast slices. Of course you can skip this part for a healthier version but it gives you a more crispy and golden result.
» Try also: Vegan mushroom and tomato bruschetta toasts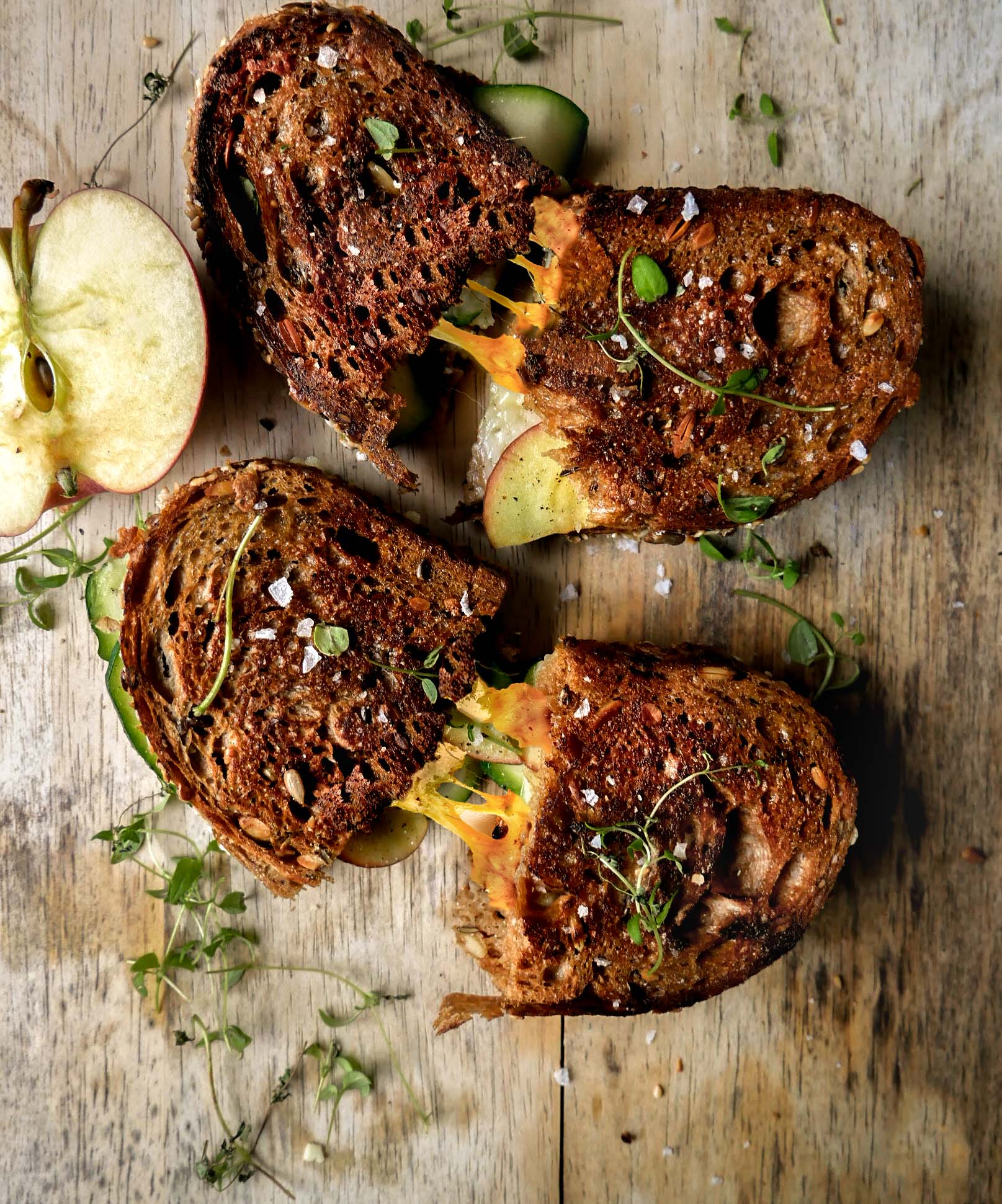 Print Recipe
Toast with apple, zucchini, thyme and vegan cheese.
Vegan toast with apple, zucchini, thyme and vegan cheese. Easy recipe ready in 10 minutes. So crispy and soft and the most delicious snack.
Ingredients
1/2 Apple

1/4 Zucchini, thin slices

2 tablespoon Vegan cheese

1 teaspoon fresh Thyme

2 teaspoon of Oil

Salt and pepper
Instructions
1
Cut the apple in thin slices and slice the zucchini and toast bread too.
2
Place apple and zucchini slices on top of the bread. Drizzle with vegan cheese, thyme, salt and pepper on top. "Close" the toast with the other bread. Drizzle with oil on the outside bread slices.
3
Add the toasts to a warm pan with the oiled sides down to the pan. Warm in a few minutes and flip over on the other side. Heat until the toast bread is golden and crispy and you can see the cheese is melted. Cut the toasts in half and serve directly.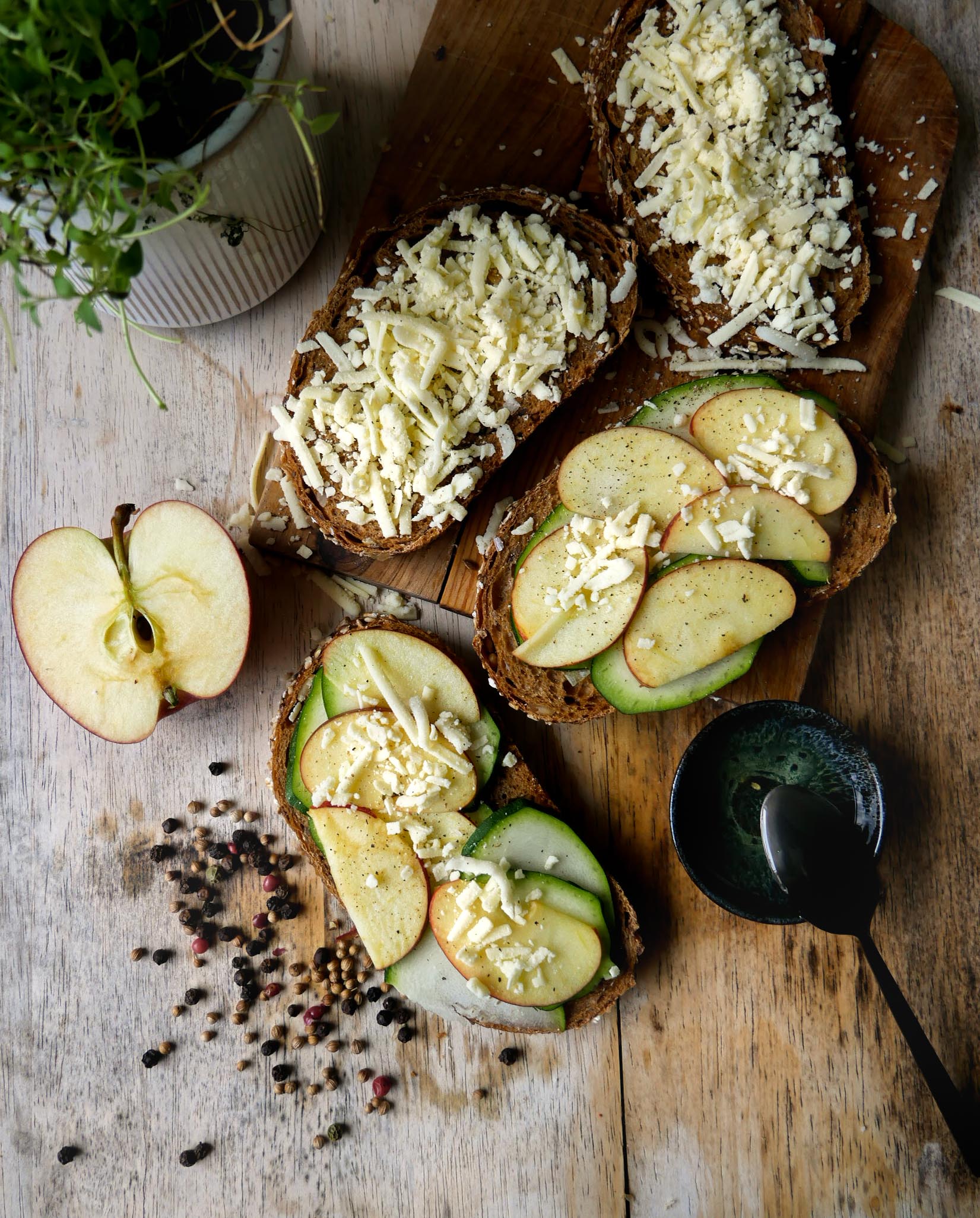 Toasts with fruit and vegetables – one of the best treats:
Lately I've experimented with toasts in so many variations. I've never made a toast recipe in this way because I've never made toast as a "planned" recipe. I've always made just what I felt like and never followed a toast recipe. But then I found out that toast is so much more than just plain and boring toasted light bread.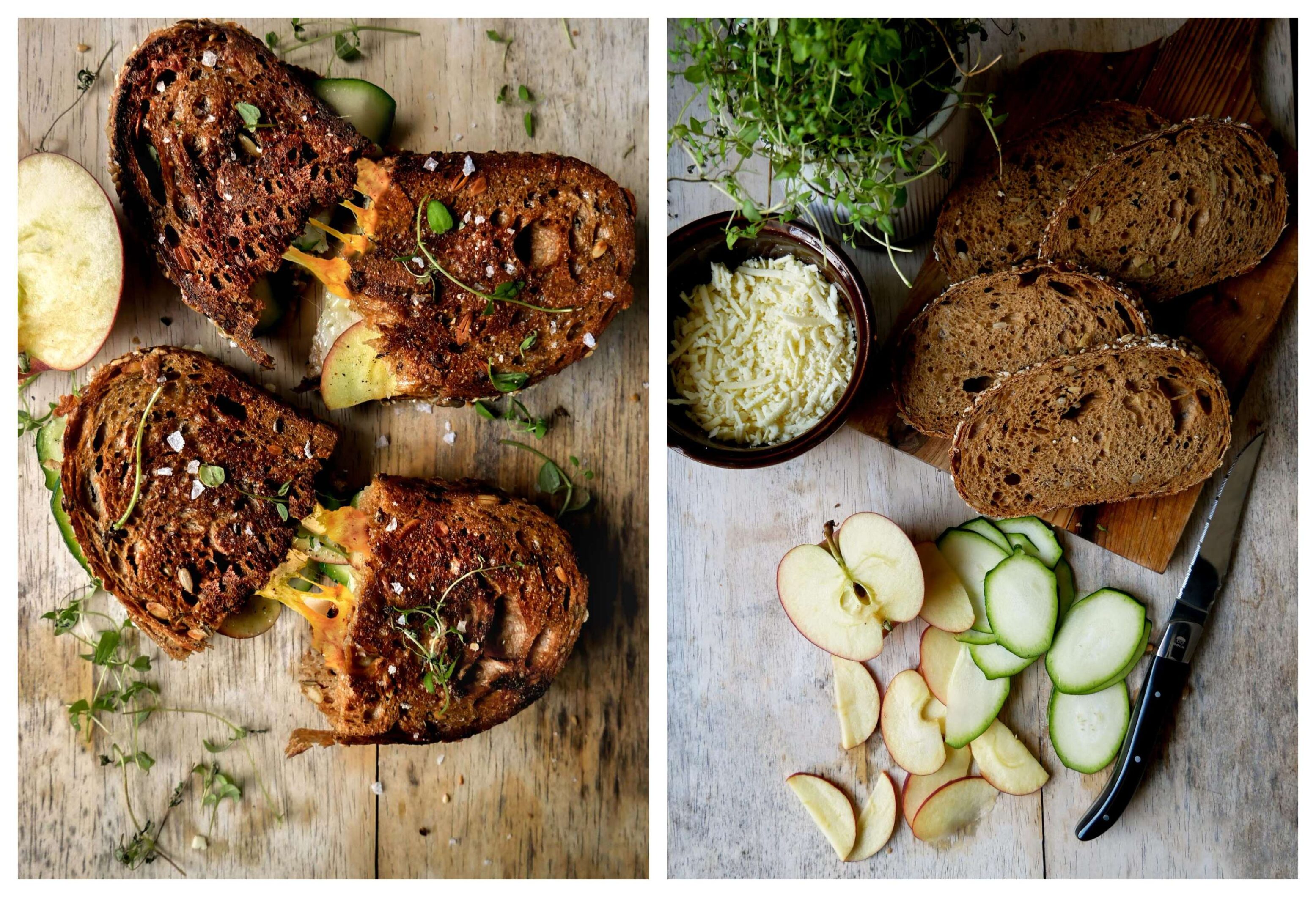 There are plenty of toast and bread types you can use which gives so many different results. Even rye bread can turn out to the most "hungover" snack made with a just a handful of cheese, spinach, tomatoes and basil. Easy, crispy and delicious. And the rye bread or other whole bread types can be quite healthy too. Toast recipes can be made easily and takes the traditional toast recipe into a next level. I think this kind of toast are some of the best treats and something you'll be happy to make both on Sundays or just as an easy and (luxury) midday snack.
If you make this toast sandwich be sure to tag me on Instagram – would love to see your results!
Did you like the Apple Toast Recipe? Rate it here ↓