Vegan protein pancakes:
Delicious vegan protein pancakes. Mmmh does it get any better? Perfect for snack or breakfast. Use the recipe as protein pancakes or make them as normal banana/cinnamon pancakes without added proteins. Normally I never use protein powder for anything. Just because I like to find the proteins in more naturally products – example soybean protein or peanuts. But in this pancake recipe it actually turned out pretty great. I added some fresh seasonal berries on my pancakes. Decorated with this homemade strawberry ice cream too – which I really can prefer trying out!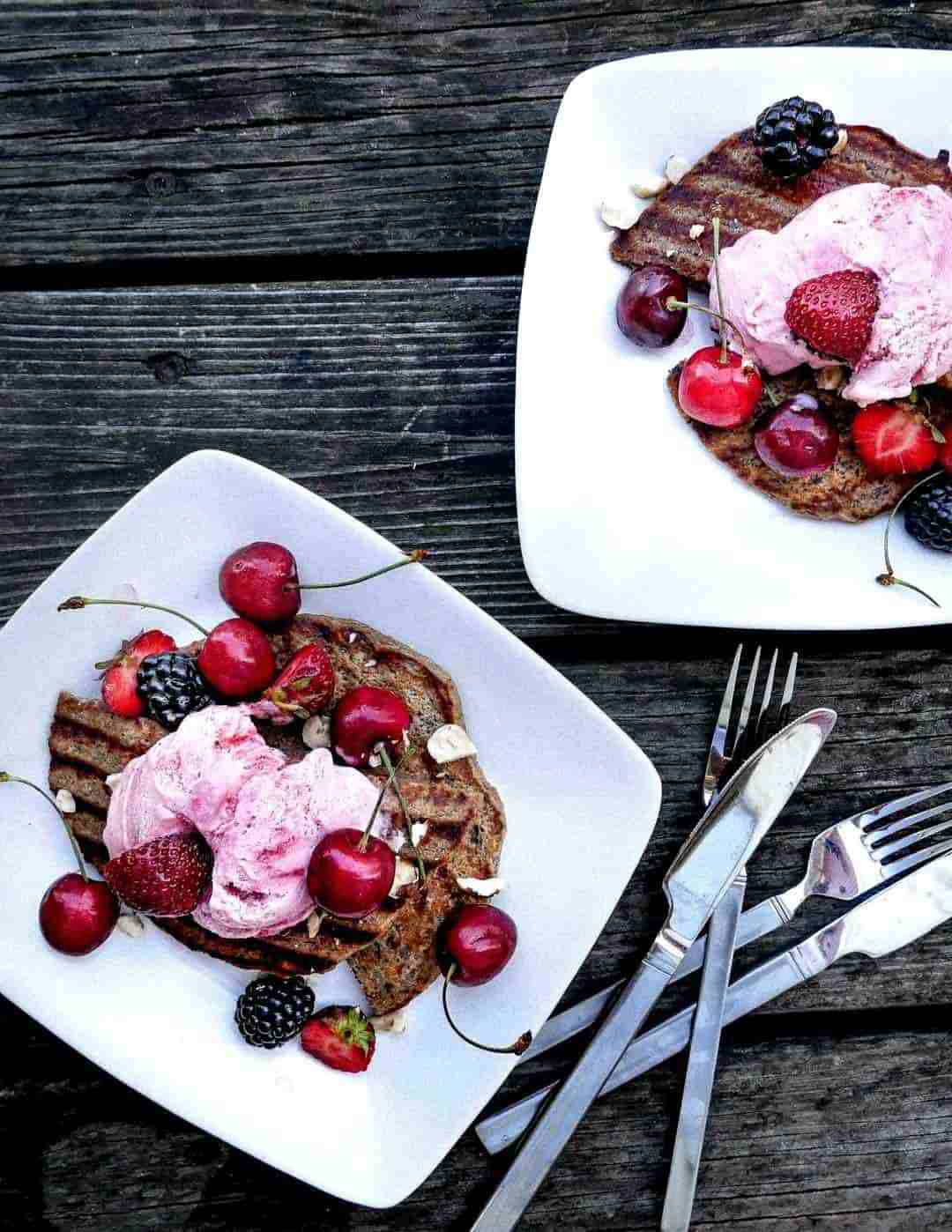 Print Recipe
Vegan protein pancakes with banana
Vegan protein pancakes - the best and easiest recipe for protein pancakes. Made with bananas and decorated with fresh seasonal berries and ice cream.
Ingredients
3,5 cup almond milk

1 banana

80g oatmeal grains

half teaspoon baking powder

1 teaspoon cinnamon powder

1 vanilla pod

30g protein powder

2 tablespoon organic wholemeal

Decorated with berries and homemade strawberry ice cream.
Instructions
1
Start by mixing all the ingredients into a big bowl until thick and creamy.
2
Place a saucepan (I actually used a grill pan as you might see on the stripes) on the heat for a minute or two, once it is really hot add a teaspoon of coconut oil to the pan and allow it to melt.
3
Once it has melted add a quarter of the mix to the middle of the saucepan, using your spoon to shape it. After about a minute check the bottom of the pancake, if its cooked then flip it over and allow the other side to cook for another minute. Then remove the pancake, add another teaspoon of coconut oil and go again the same.
4
Cover the stack of pancakes with maple syrup, seasonal berries or ice cream and serve. On this portion I used homemade strawberry ice cream on top like you see underneath. It was so good.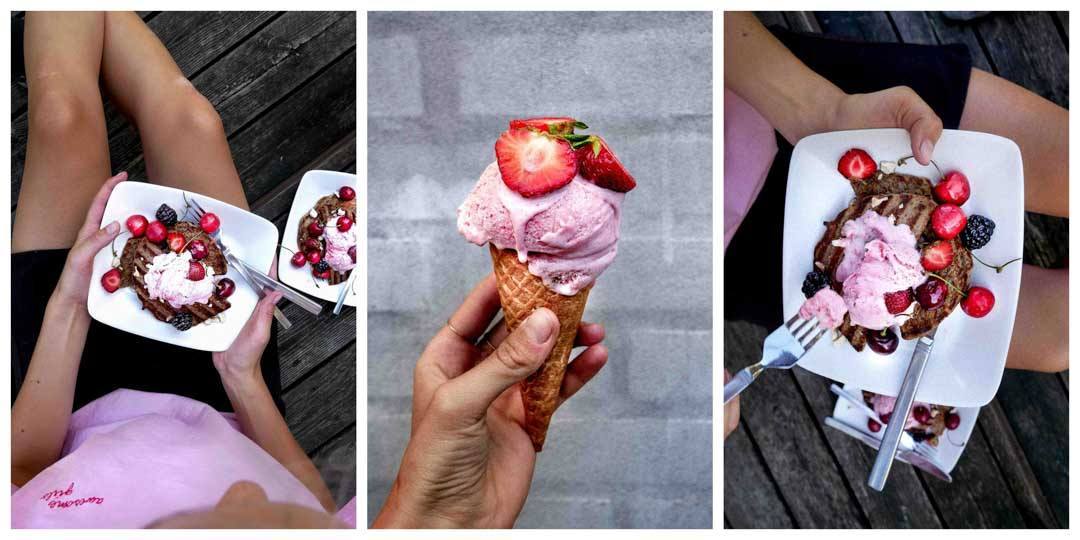 Rate the recipe below ↓