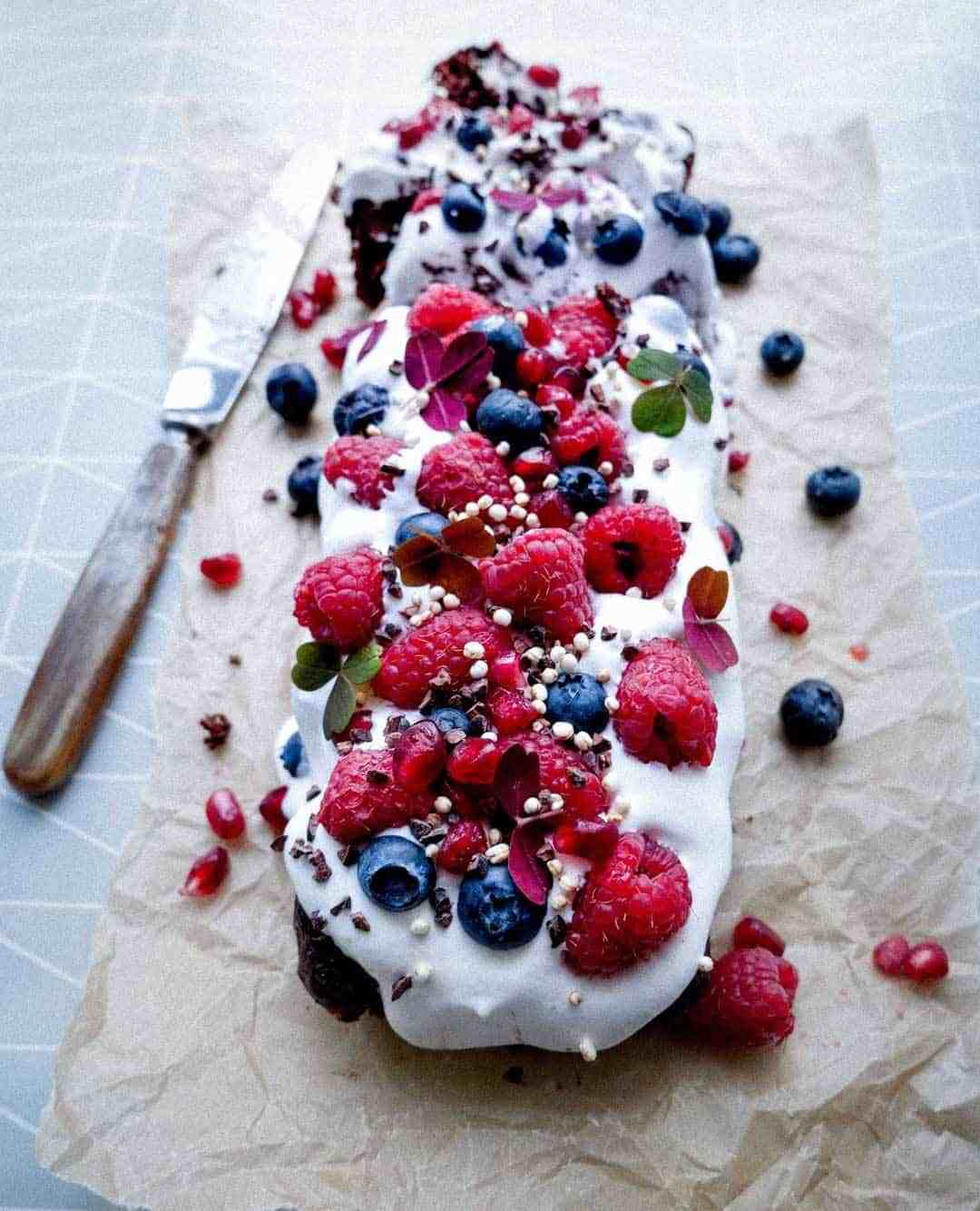 Gooey, yummy – and easy classic vegan chocolate cake.
I've tried to make the most simple and easy vegan chocolate cake recipe I could think of. Still with a lot of taste, classic vegan ingredients, just a little sweetness and decorated with a lot of beautiful toppings; whipped soy cream with tasty lemon, berries, fruits and eatable flowers.
It's so amazingly chocolatey with sweet hints of raw cacao and a wonderfully creamy whipped soy icing that just melts in your mouth. The only thing you need to know is that they're totally addictive and it's impossible to eat just one.
I hope you'll try out this recipe. Just ask me, if you have any questions making it.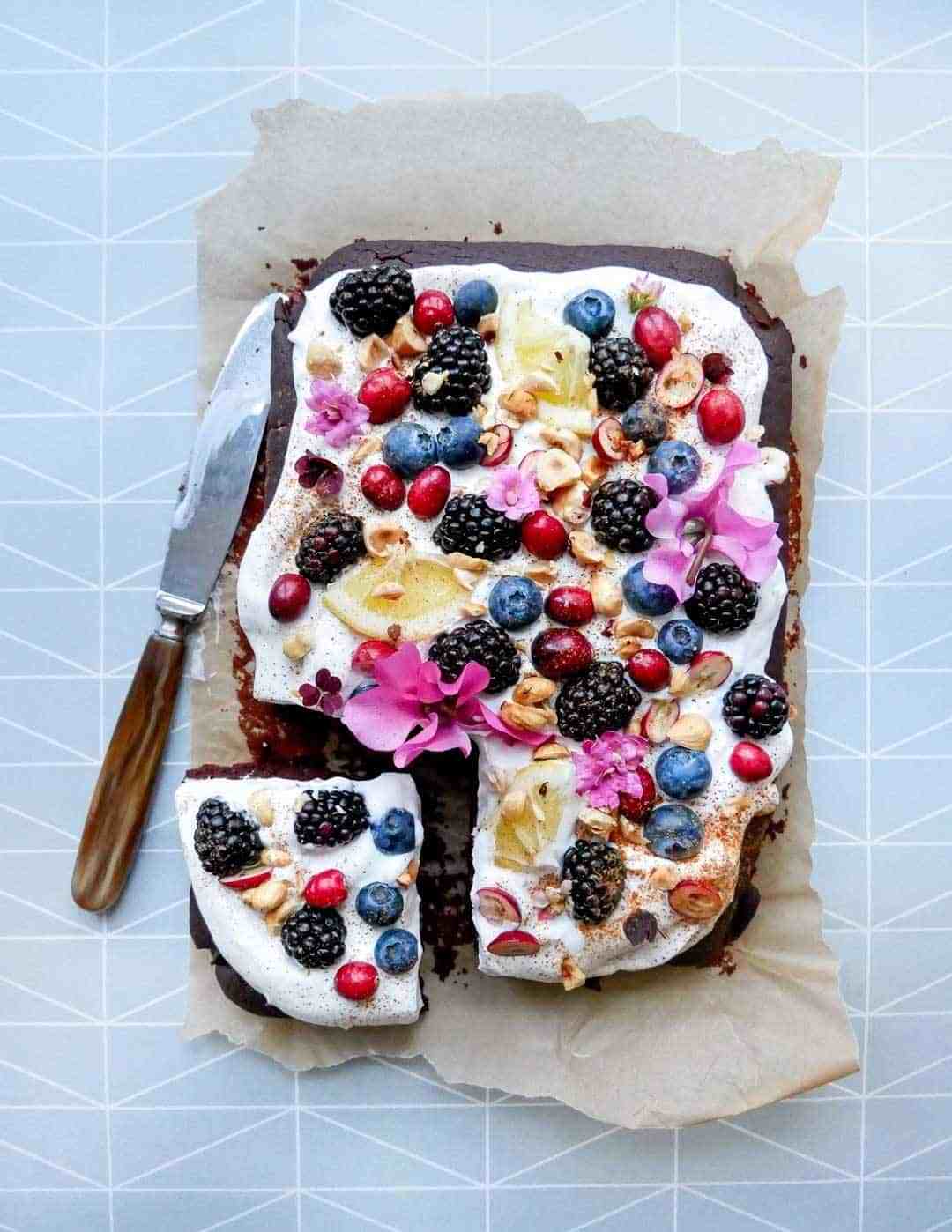 Print Recipe
Classic vegan chocolate cake
The best vegan chocolate cake. Easy to make and taste absolutely amazing. Covered with whipped cream, berries, fruit and beautiful eatable flowers.
Ingredients
Cake ingredients:

50g cacao

175g organic flour

175g sugar

2 teaspoon baking powder

1 teaspoon vanilla or 1 vanilla pod

3 dl / 1 cup almond milk

2 dl sunflower oil

3 tablespoon plant butter (melted)

1 teaspoon of salt

Toppings:

Whipped soy cream

1 lemon, organic

2 tablespoon powedered sugar
Instructions
1
Start preheat your oven at 200c degrees. (480F)
2
The cake recipe is very easy - mix all ingredients together in a big bowl until mixed and creamy. Add to a cake form covered with baking paper.
3
Bake the cake at 200c degrees in about 30 minutes. Let the cake cool down before decorating.
4
Toppings: Start by making the cream. Whip the cream at highest on your mixer (because of the soy ingredient it's taking a bit more time than normally cream). When it's sticky, mix the cream with peel and juice from 1 lemon and powdered sugar. Add carefully on the cold cake.
5
Decorate the cake with toasted hazelnuts, eatable flowers, seasonal fruits or berries. I used blackberries, blueberries, cranberries and small pieces of mango on the side. (Because I made it in the Christmas season, I also added cinnamon on top. So good!)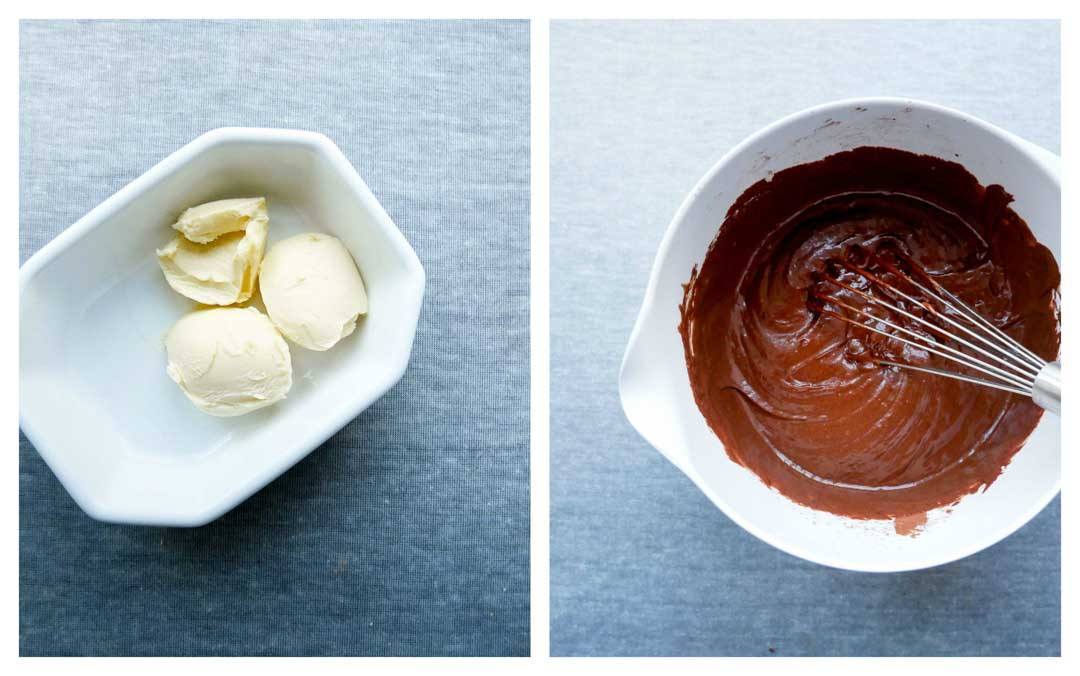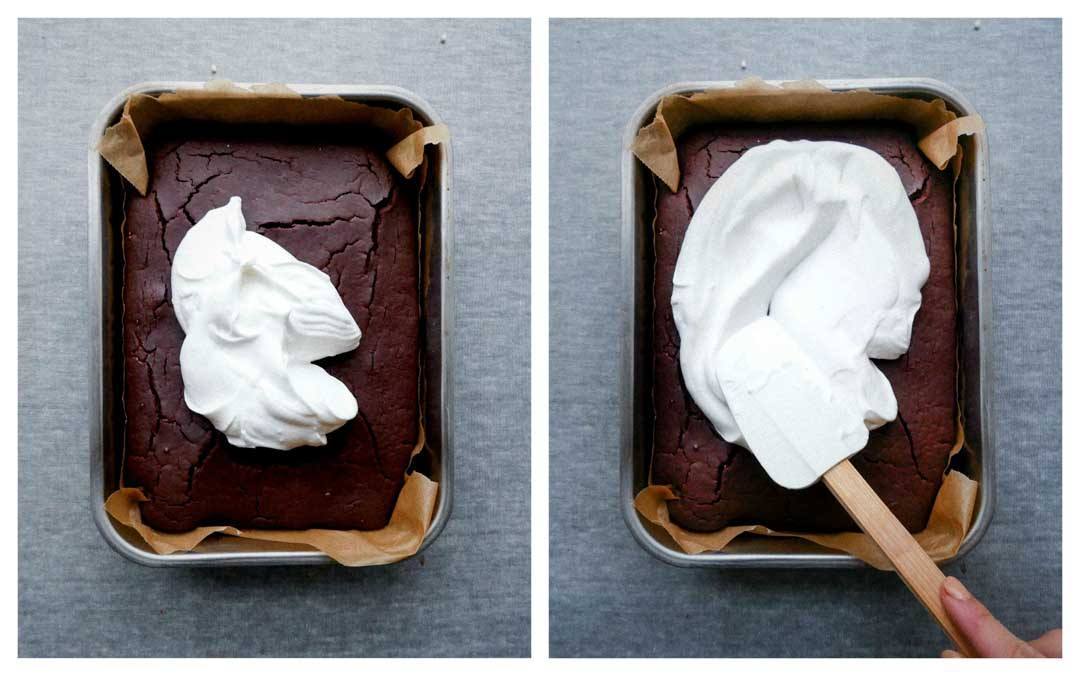 ~ Whipped soy cream added on the warm cake. Such a good combo.

~ Finish result. Here with my favourite toppings from the kitchen; cranberries, blueberries, blackberries, roasted hazelnuts and eatable flowers. A classic vegan chocolate cake and very delicious.