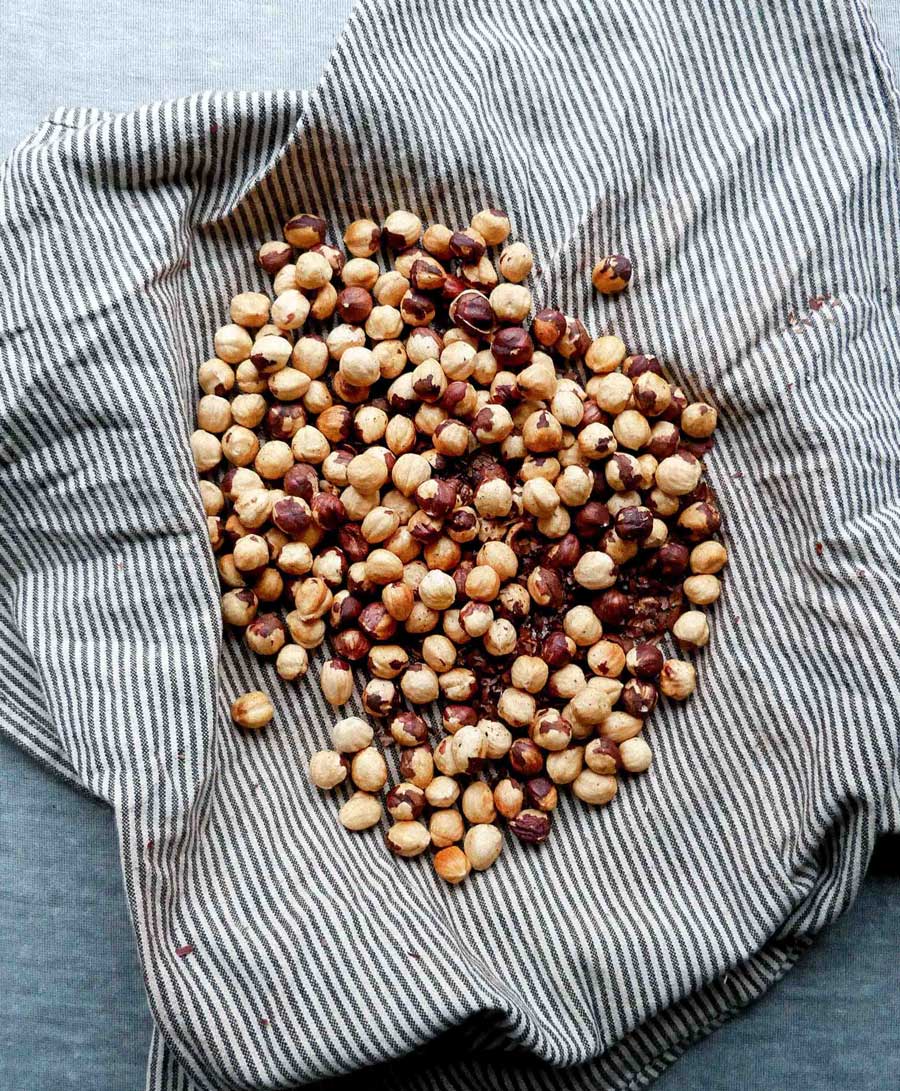 This recipe is all about how to toast and skin hazelnuts.
Toasted hazelnuts can be used for so many things. Here is my recipe how I use to toast and skin hazelnuts.
It smells so great in kitchen making them and can be used in so many desserts, cakes and breakfasts. Often I use them for cake decoration, chopped fine, or in a good spread of homemade nutella!
Throw the toasted hazelnuts in a high-speed blender and give it some power 5-7 sec. Add vanilla, cacao, syrup, salt, coconut oil and dates into your blender and blast on high for about 1 minute, until smooth and creamy.
» Prøv også: Homemade nutella – easy vegan recipe here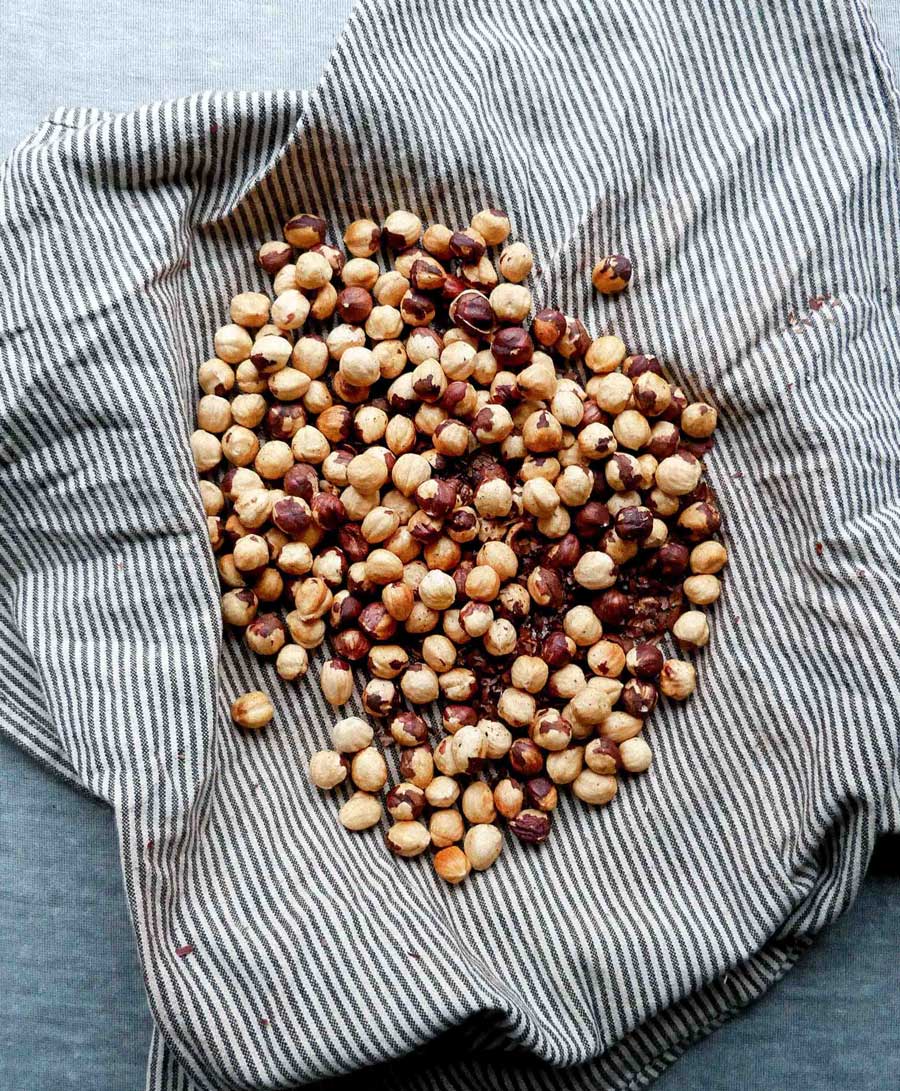 Print Recipe
How to toast and skin hazelnuts
How to toast and skin hazelnuts. Easy and quick recipe and nut roast. Hazelnuts are perfect for your next cake decoration, homemade nutella or nut spread.
Instructions
1
Preheat the oven to 150c degrees.
2
Toast the nuts in a shallow baking dish until just golden brown in the center, about 15 minutes. Remove from the oven and set aside 5 minutes.
3
To remove skins, wrap the warm hazelnuts in a dish towel. Rub vigorously in towel so all the skin comes of. If you don't want to use the roasted hazelnuts right now, you can store in a tight lid container for freshness.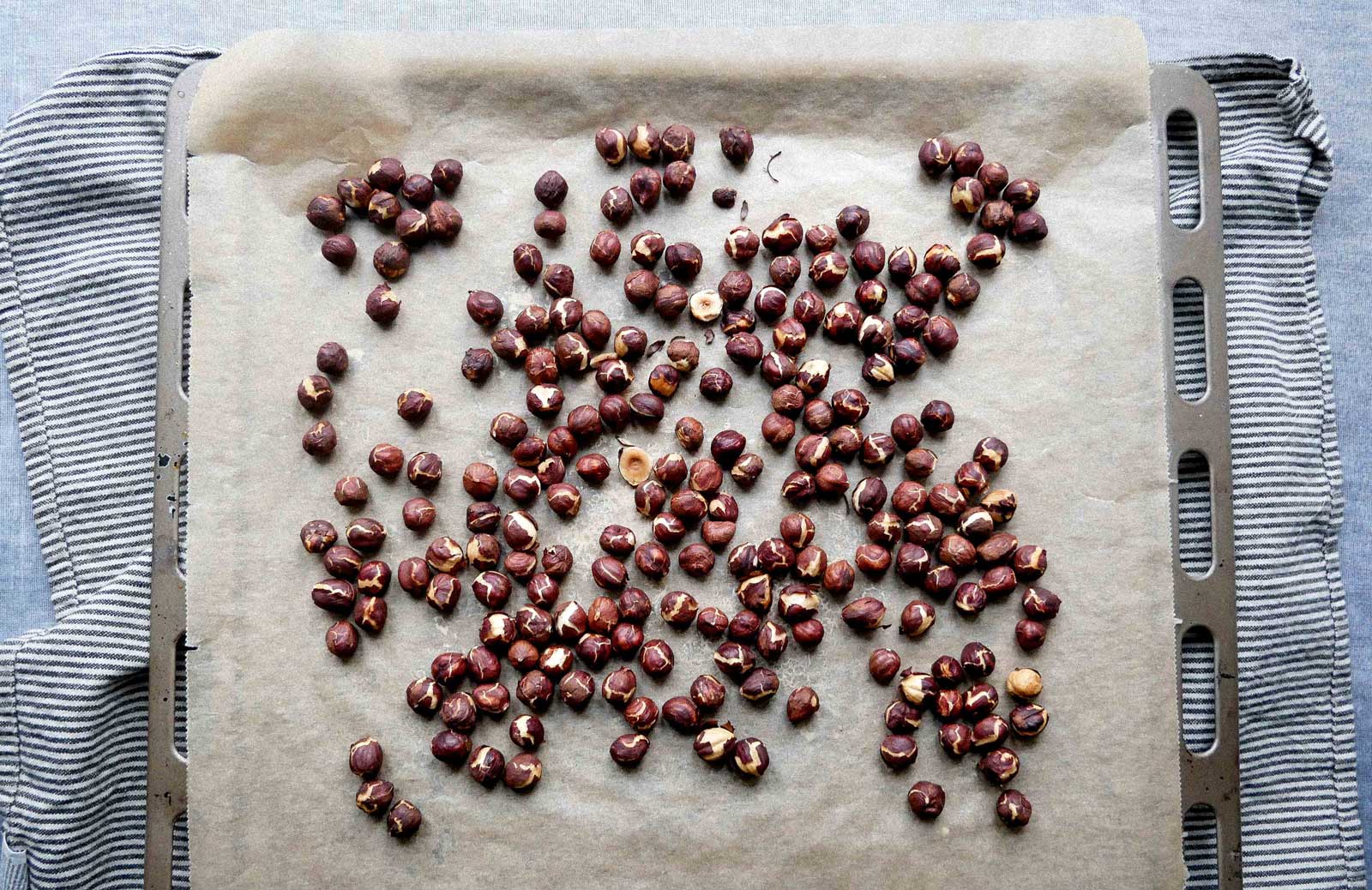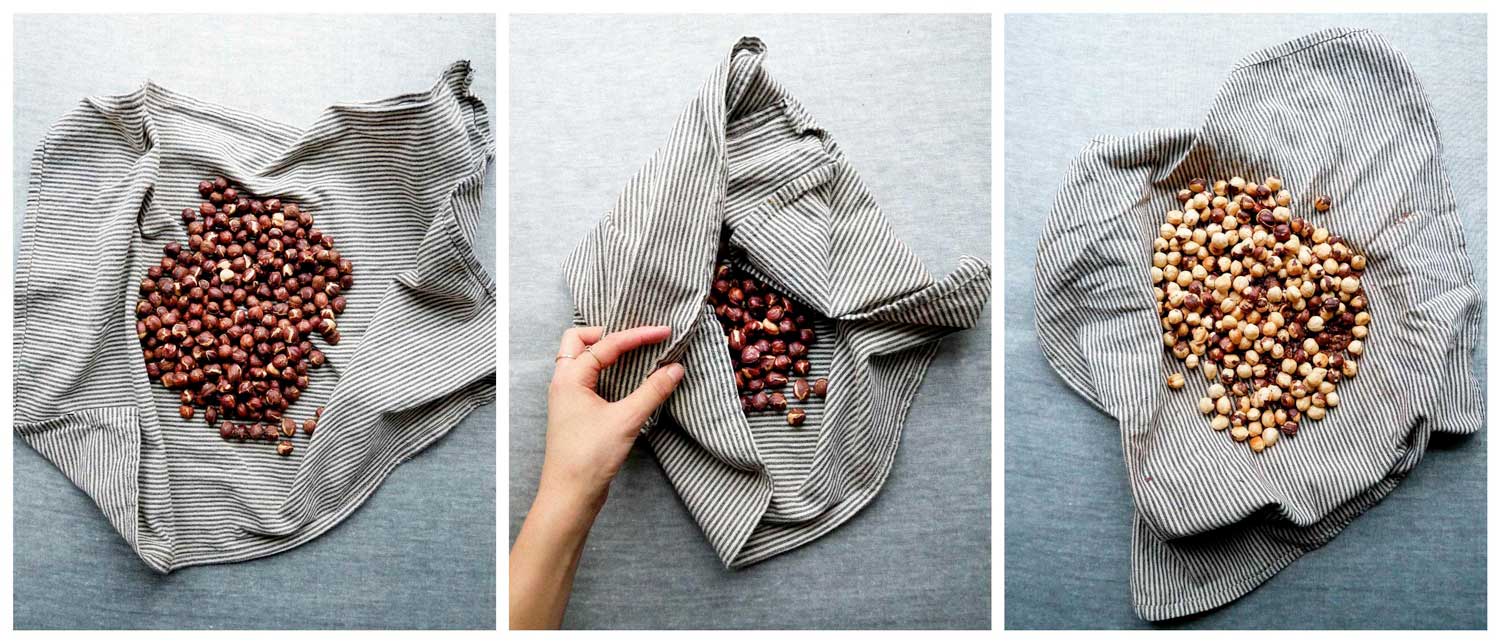 Rate this hazelnut recipe here ↓