Healthy popsicles with raspberry compote, banana and granola:
Homemade healthy popsicles are real a winner. There's nothing like enjoying homemade fruit popsicles on a hot day. The problem with the store-bought kind is often that they typically contain a lot of heavy ingredients and artificial flavors. But not these! They are made with only 5 ingredients: banana, almond milk, lemon, raspberry compote and chocolate granola. I always have cold snacks in the freezer like homemade ice cream like this or cold cookies with chocolate and vanilla. I hope you can use this easy and refreshing treat to help you cool down from the heat. Get the full recipe underneath.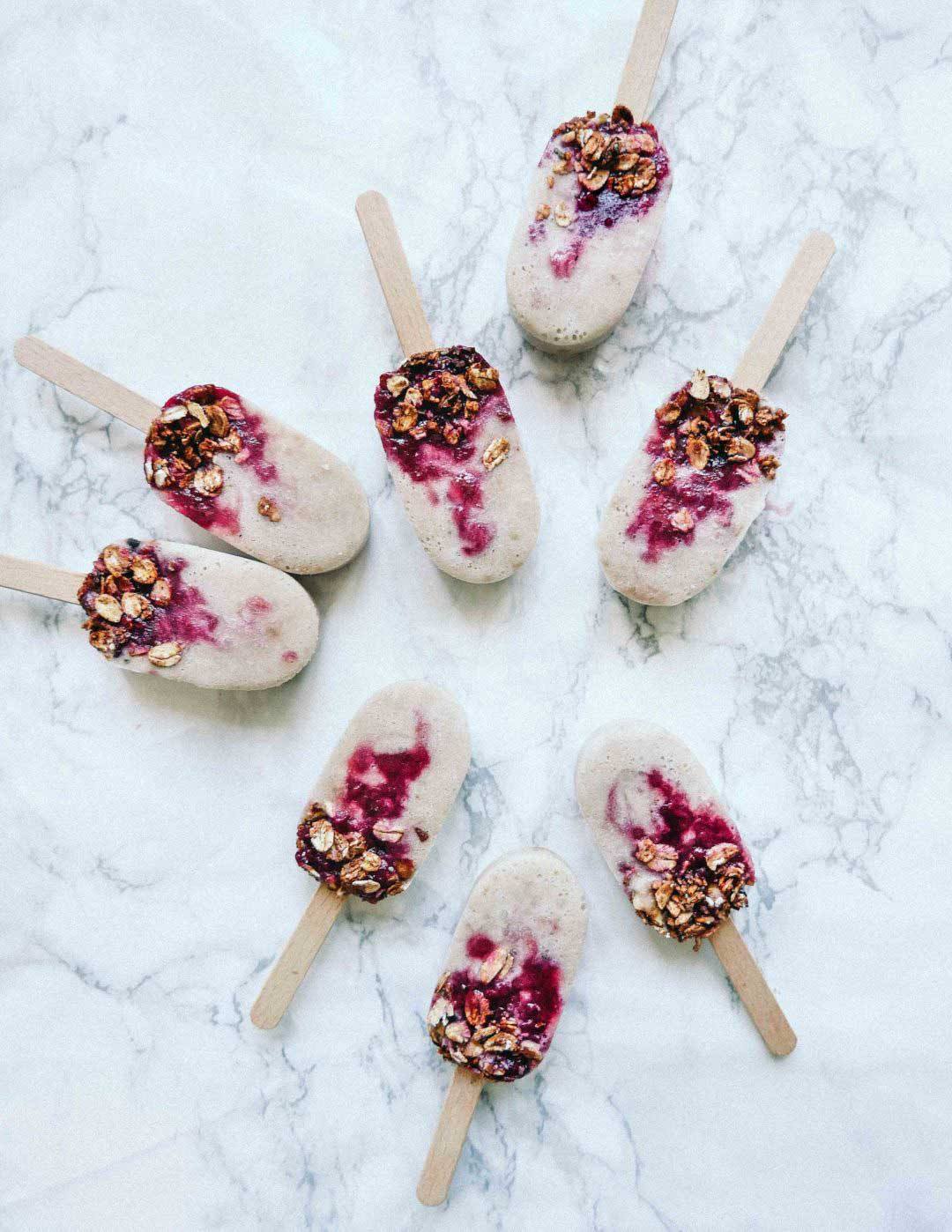 Print Recipe
Healthy popsicles with raspberry and granola
Healthy popsicles with raspberry compote, banana and granola. Easy, delicious and healthy summer snack. Get the full recipe here:
Ingredients
1 banana

1 cup almond milk

juice from 1/2 lemon

4-5 tablespoon raspberry compote or other marmelade

Granola (after choice)

Equipment: 8 x small popsicle molds and sticks.
Instructions
1
Mix banana, almond milk and lemon in a small food processor or blender - or mix carefully in a bowl.
2
Add the raspberry compote (mine was ready in the fridge, but you can easily smash some fresh raspberries with a fork) at the bottom of the molds and add some granola, so it all sticks well together.
3
Add the banana ice cream to the rest of the molds so it's full covered. Add some more compote and granola until it's all mixed like you want it. Decorate with a little compote and granola on top if there's space enough.
4
Put the popsicle sticks in the bottoms, put the popsicles in the freezer for about 2 hours.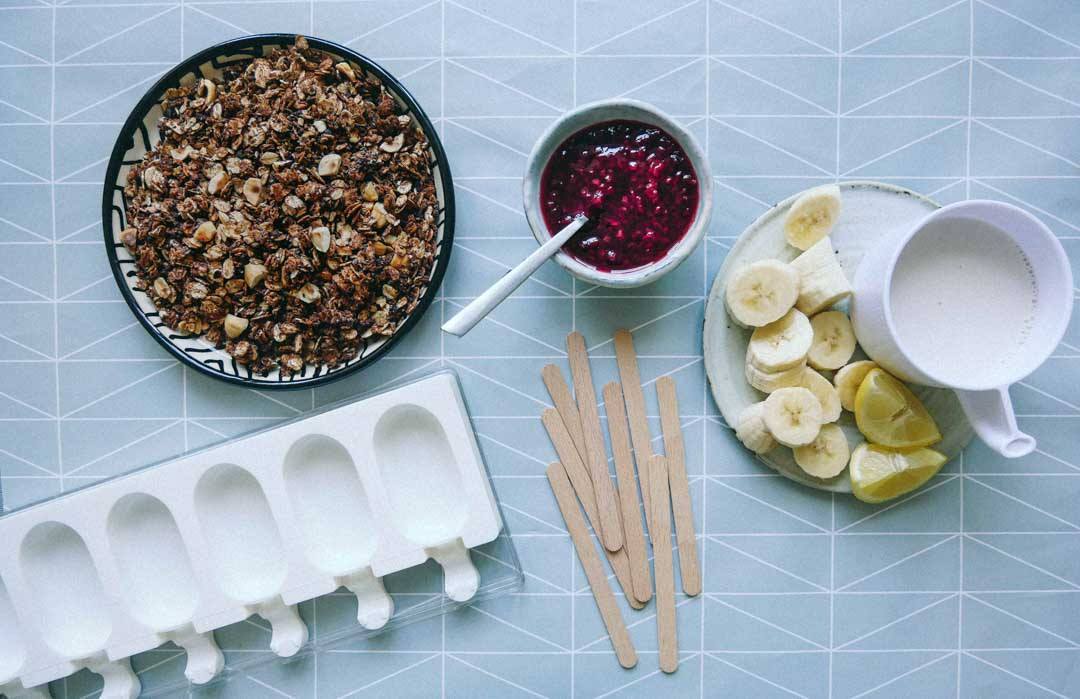 ~ Ingredients: homemade granola, berry compote, bananas, lemon and almond milk. Remember the equipment: popsicle molds and sticks.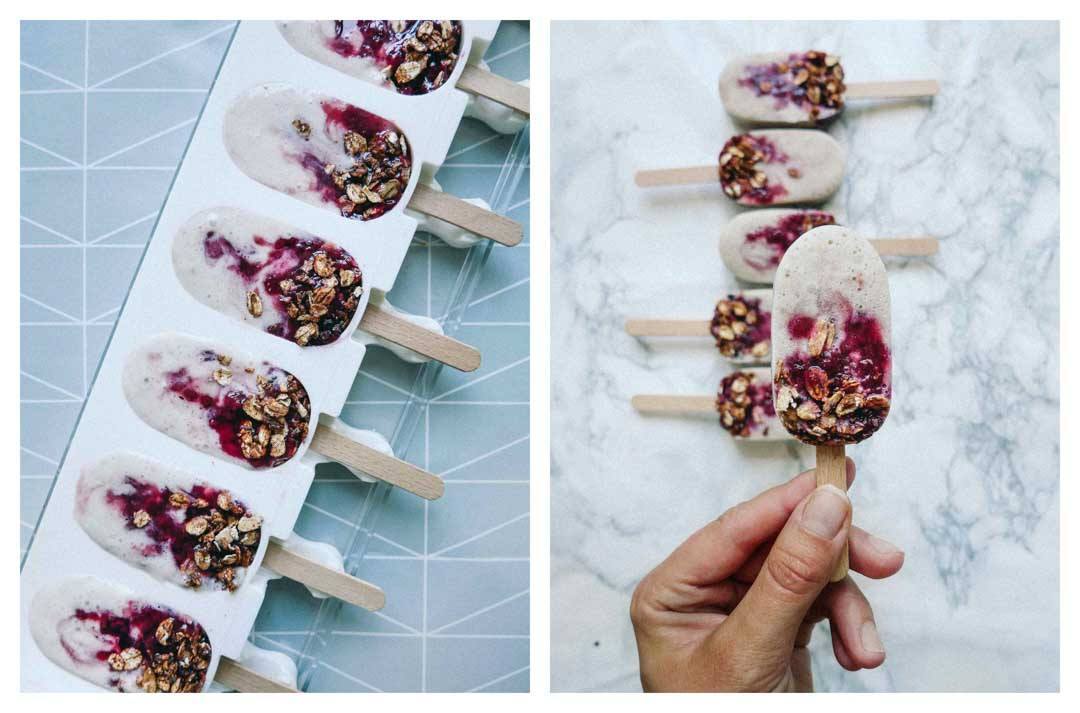 ~ Ice cream ready for freezing. I used a spoon to mix it all carefully around in the popsicle molds.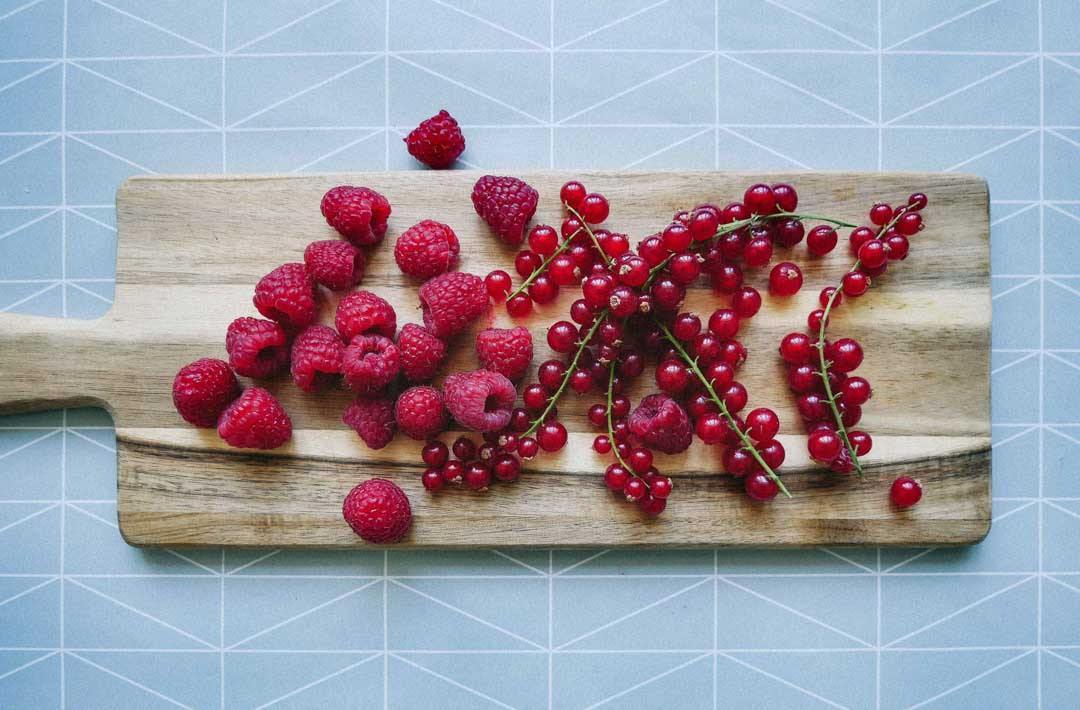 ~ My berry compote was made with raspberries and a little red current. But you can easily use any other berries, or marmelade, or what you have in your kitchen.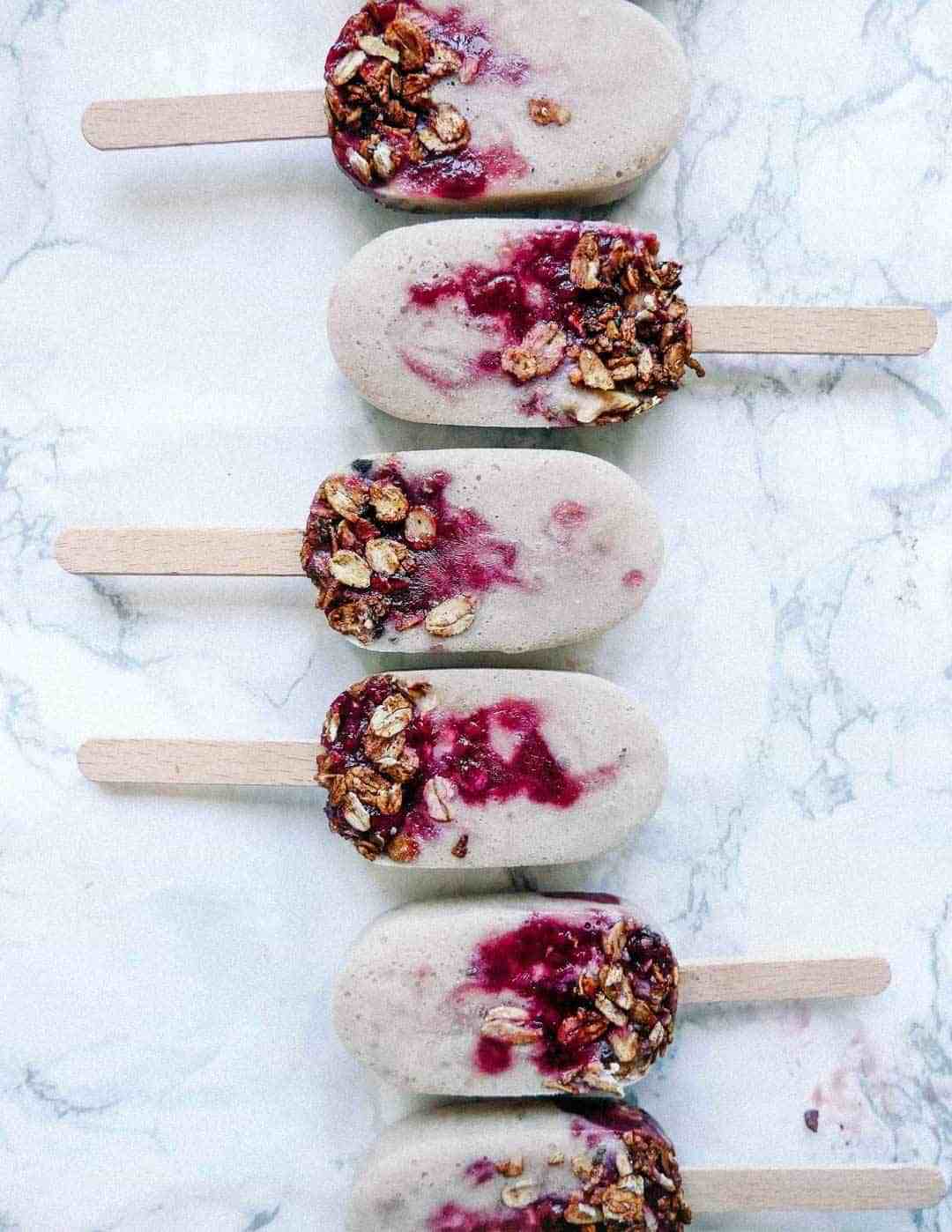 ~ The result, cold fresh and delicious popsicles.