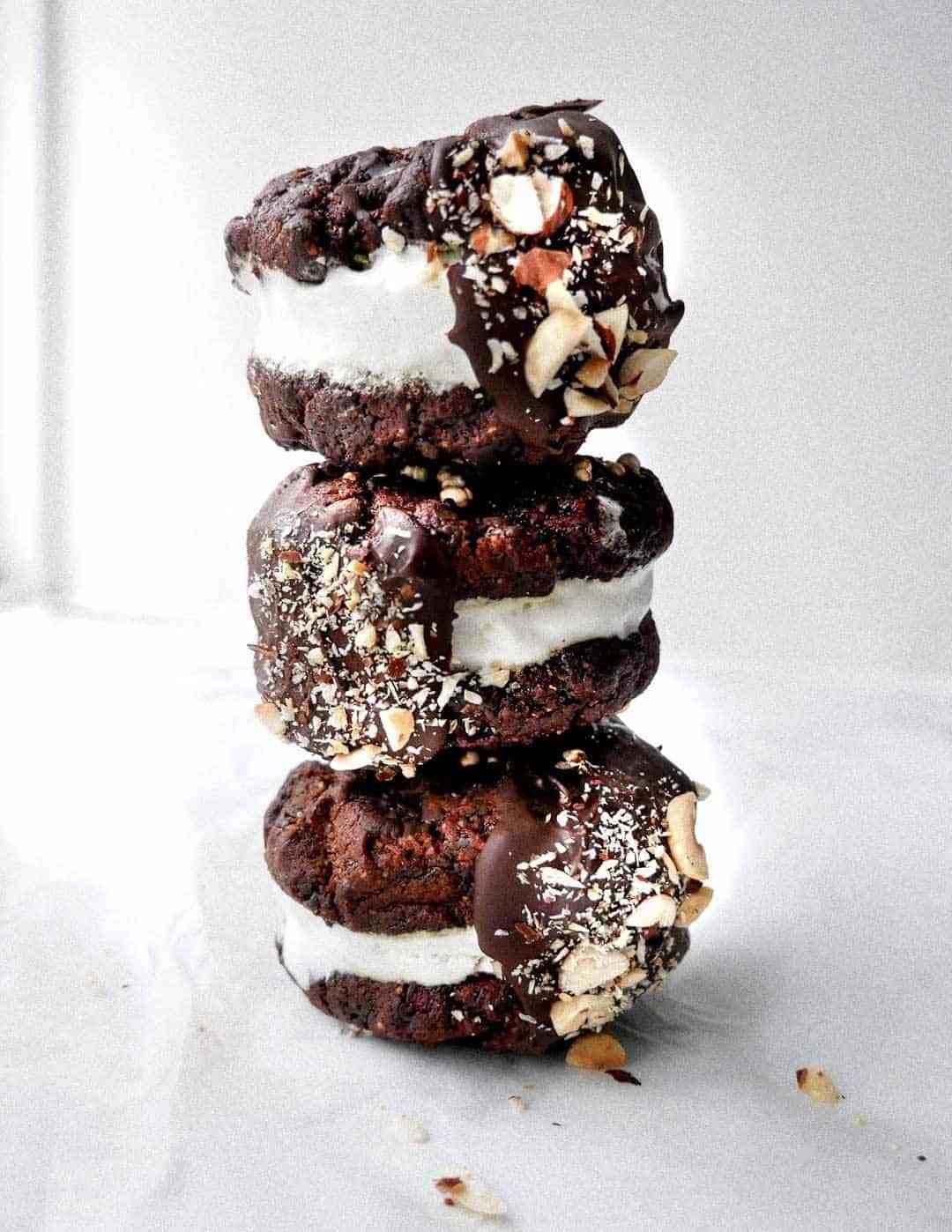 Chocolate chunk cookies served with vanilla ice cream.
1, 2, 3.. I'm so ready to eat these before they melt away. I saw a picture on instagram (actually a lot of pictures) with these chocolate cookie ideas filled with ice cream inside. And I just thought that I needed to make these very, very soon.
These easy chocolate cookies are filled with vanilla ice cream and covered with dark chocolate and hazelnuts. If you want some inspiration for a good ice cream, I made this strawberry ice cream some weeks ago – really good for a cookie sandwich too! Or else use any other dairy-free ice cream. Some of the best freezer snacks ever during the summer. Just make a bunch of them, save in the freezer, and it's a total pleasure all year around. Let me know if you have any questions making them.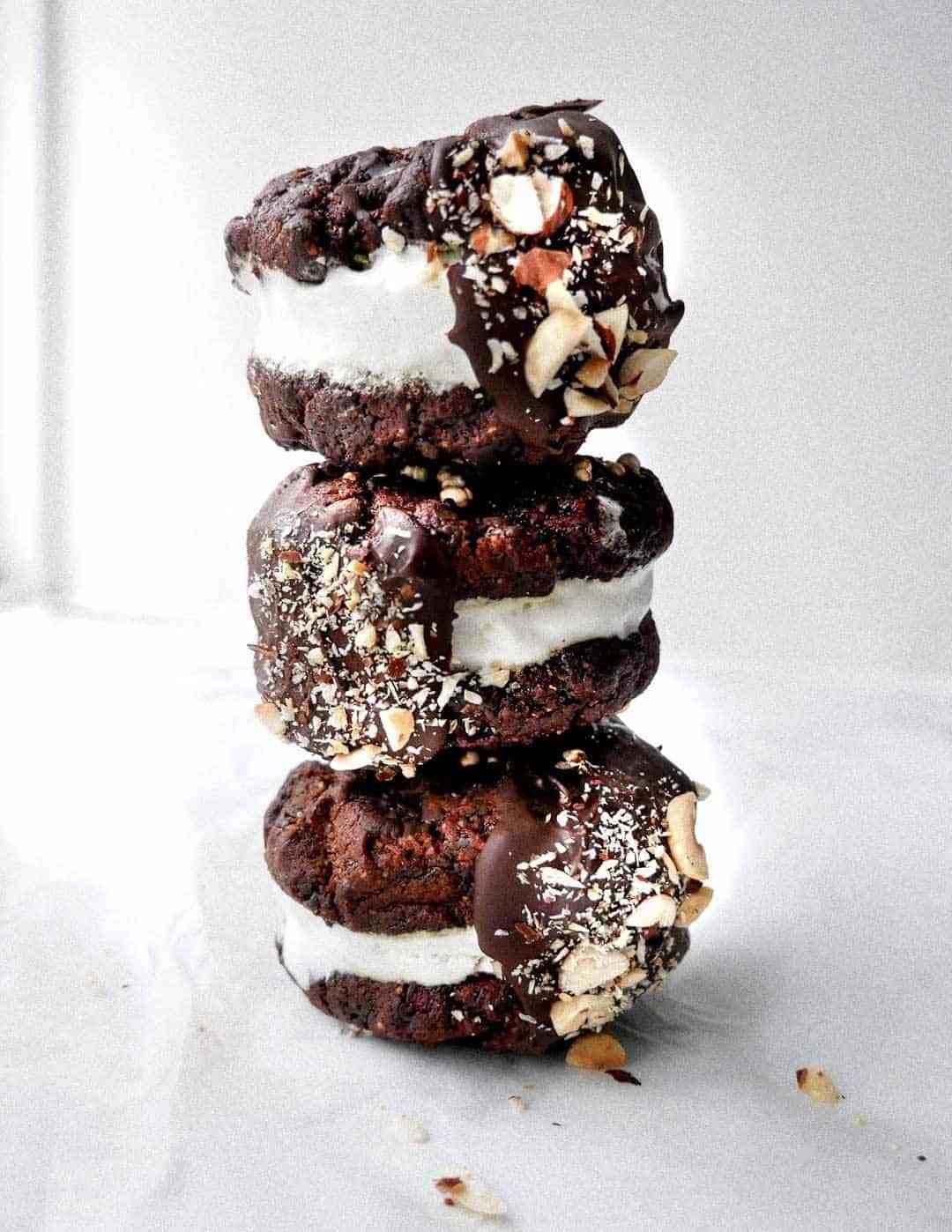 Print Recipe
Chocolate chunk cookies
Chocolate cookie sandwich - Best summer recipe. Dark chocolate cookies filled with vegan vanilla ice cream and covered with chopped toasted hazelnuts. Perfect for the freezer.
Ingredients
200g ground almond flour

100ml maple syrup

100g dark chocolate, chopped

1 tablespoon of flour

1 tablespoon of raw cacao

1 teaspoon of bicarb

2 tablespoon of coconut oil, melted
Instructions
1
Start turn on your oven at 180°C.
2
Then mix all of your cookie ingredients (apart from the dark chocolate). Once combined, add in the chocolate chips.
3
Scoop out spoonfuls of the mixture and roll them into balls using your hands, then squash them down into cookie shapes and place onto a lined baking sheet.
4
Cook in the oven for 20-25 minutes until golden. Let them cool down before using with ice cream.
5
Form vanilla vegan ice cream between two cookies and put in the freezer. Cool down again an hour.
6
Warm some dark chocolate and dig in the cookies in the melted chocolate - cover with some chopped roasted hazelnuts. Put in the freezer again and enjoy them cold.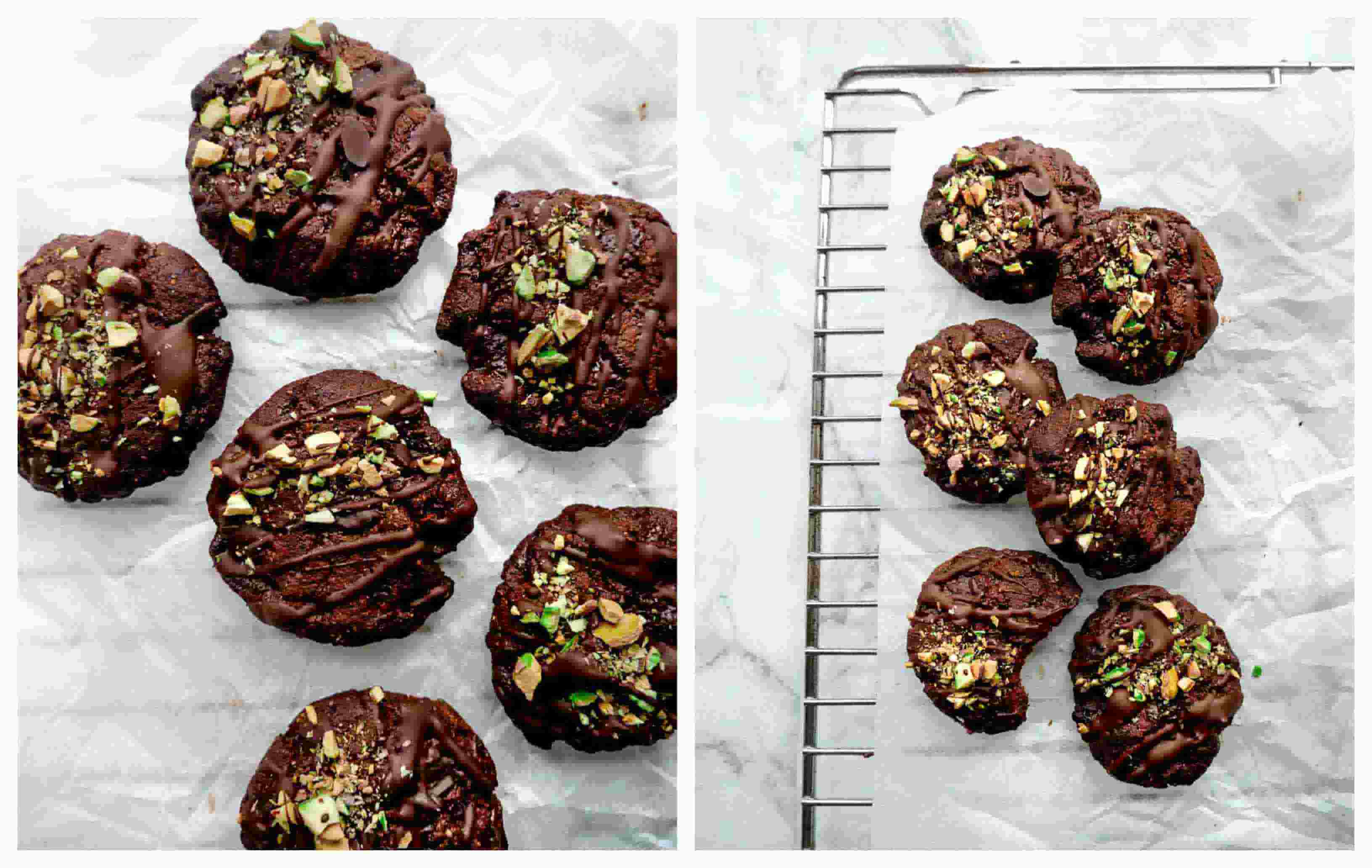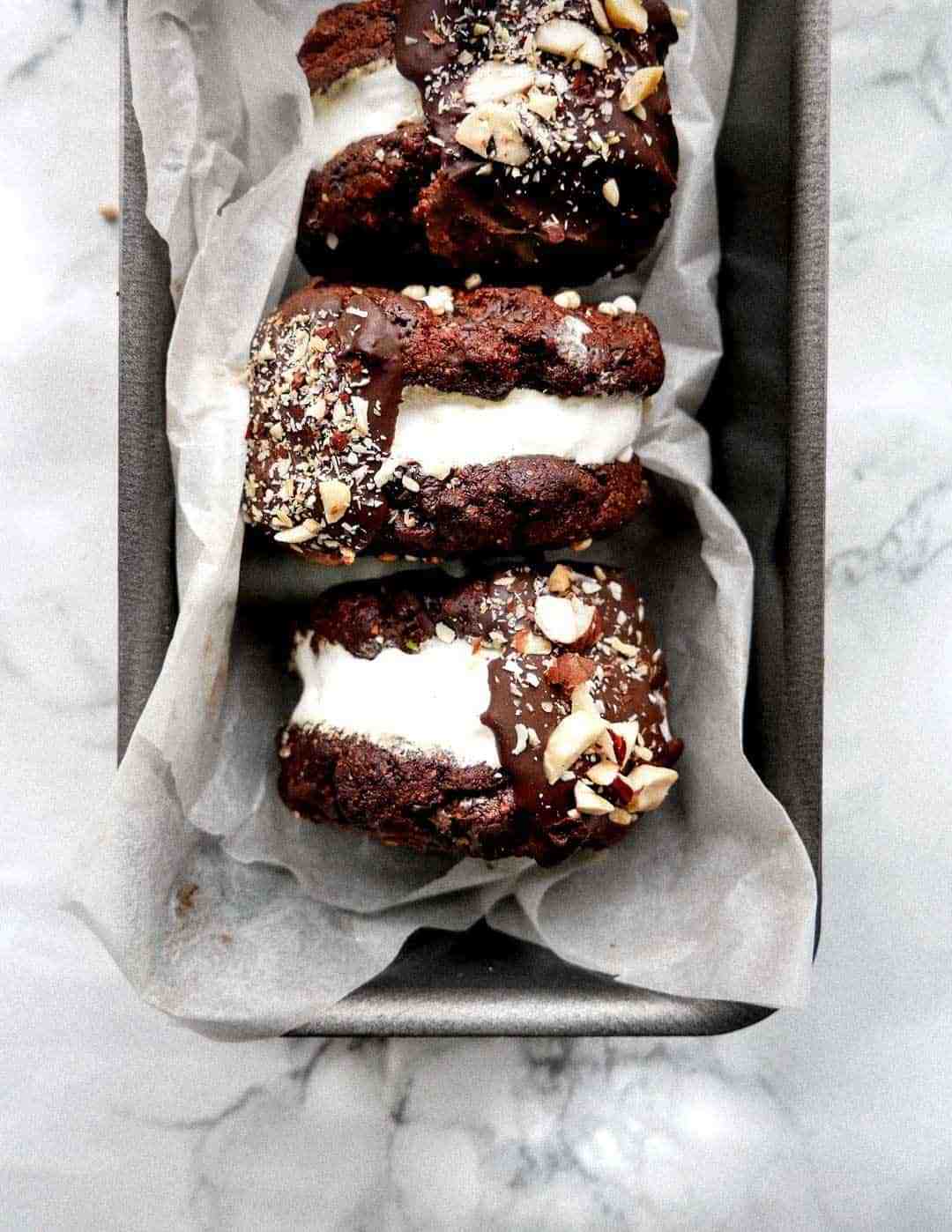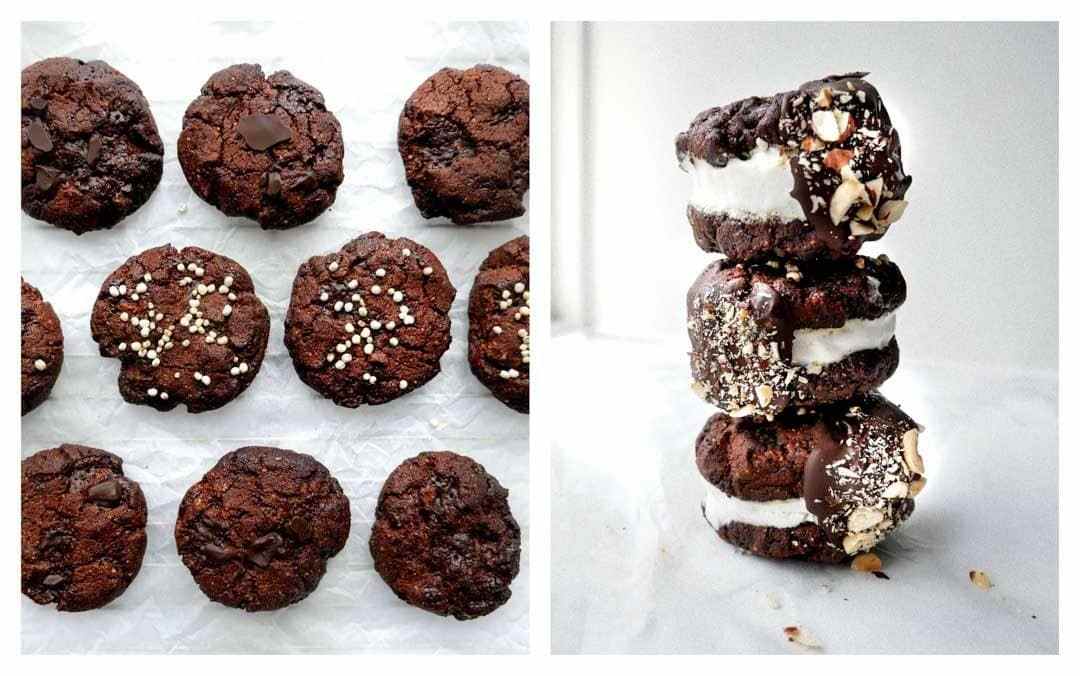 Rate the recipe below ↓