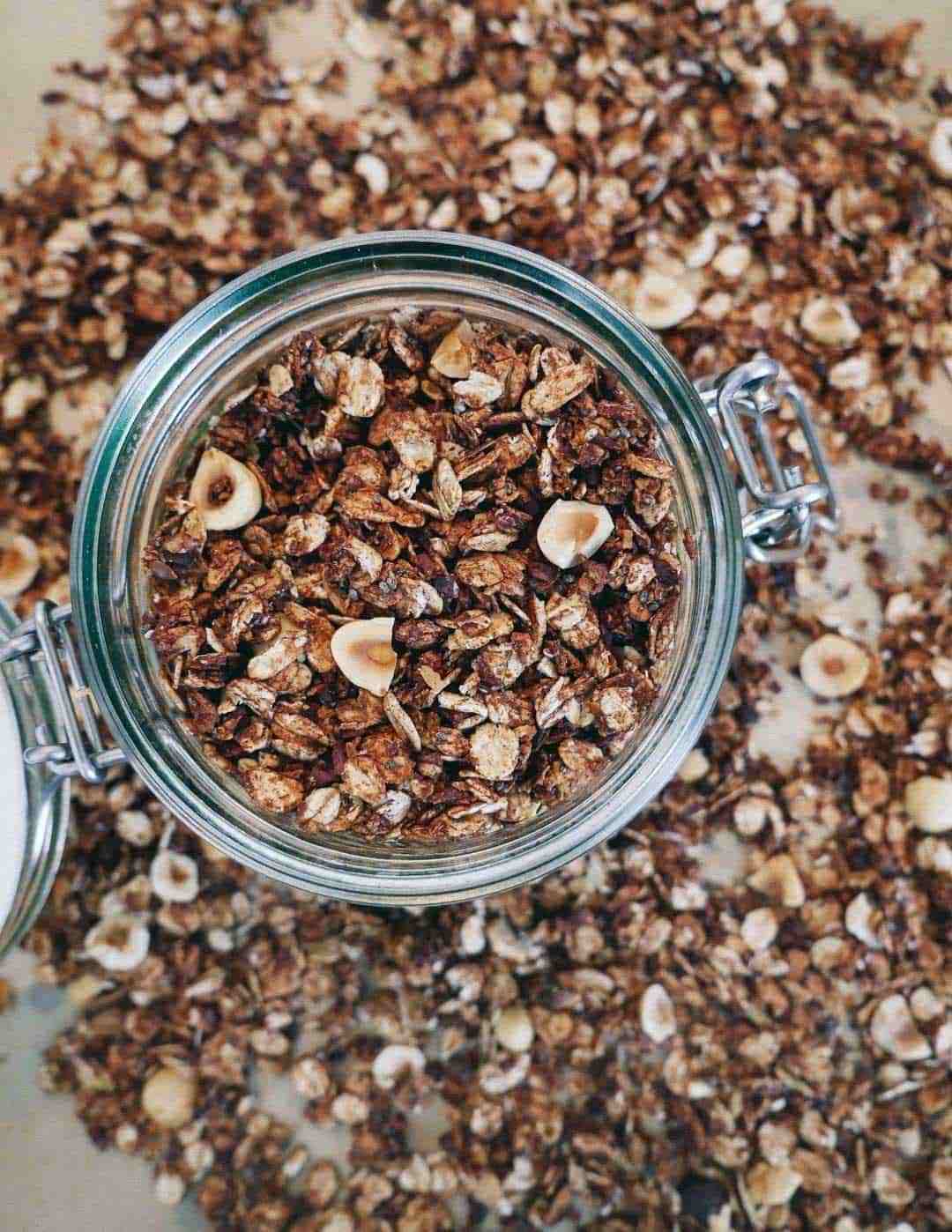 Summer days often means vacation, which often means late breakfast and brunch. At those days everything is approved to be a little bit more delicious.. (or that's what I tell myself).. This granola is the kind of thing that you can eat right out of the jar by the handful. It saved me on all the afternoons when I needed something sweet. Although I eat this stuff for breakfast, even though it's a little sweet because of the chocolate pieces and raw cacao. I'll leave the application up to you.
Remember that with granola there are always endless combinations to try. So use what you already have in your kitchen.
If you don't want your granola with dark chocolate or cacao, it's totally optional – I also have a really good and easy recipe for classic granola with maple syrup. Hope you'll enjoy this recipe!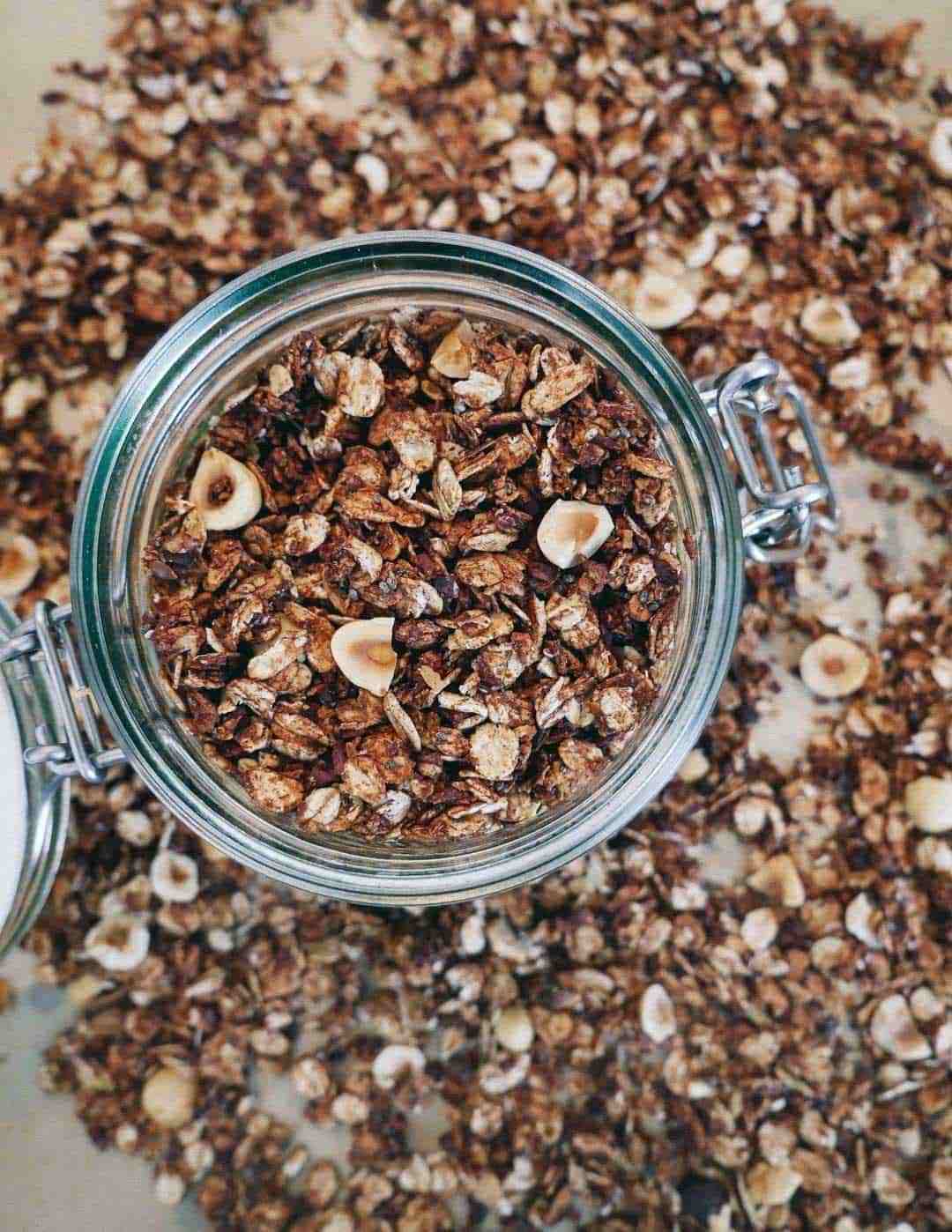 Print Recipe
Chocolate Granola
Crunchy chocolate granola - homemade with dark chocolate pieces and raw cacao powder. So delicious. Enjoy!
Ingredients
2,5 cup of oats

2 tablespoon chia seeds

2 tablespoon linseeds

2 tablespoon dark cacao nibs or dark chocolate pieces

half cup of small coconut flakes

2 tablespoon raw cacao powder

1 teaspoon cinnamon

5-6 tablespoon maple syrup

1 handfuld toasted hazelnuts, chopped

2-3 drizzles of salt
Instructions
1
Turn on the oven at 150 degrees hot air.
2
Toasted hazelnuts/almonds are chopped roughly (Sometimes I use hazelnuts - sometimes almonds, it depends, but both works very well). Mix with all the other dry ingrediens in a big bowl.
3
Add 5-6 tablespoon maple syrup on top and use your hands to mix the ingredients completely smooth. (if you want the granola extra crispy then add more maple syrup).
4
Spread the granola in an even layer on a baking tray covered with baking paper. Place in the middle of the oven and stir one or two times over the next 15-20 minutes or until it's golden.
5
Allow to cool completely before putting in a container or glass.