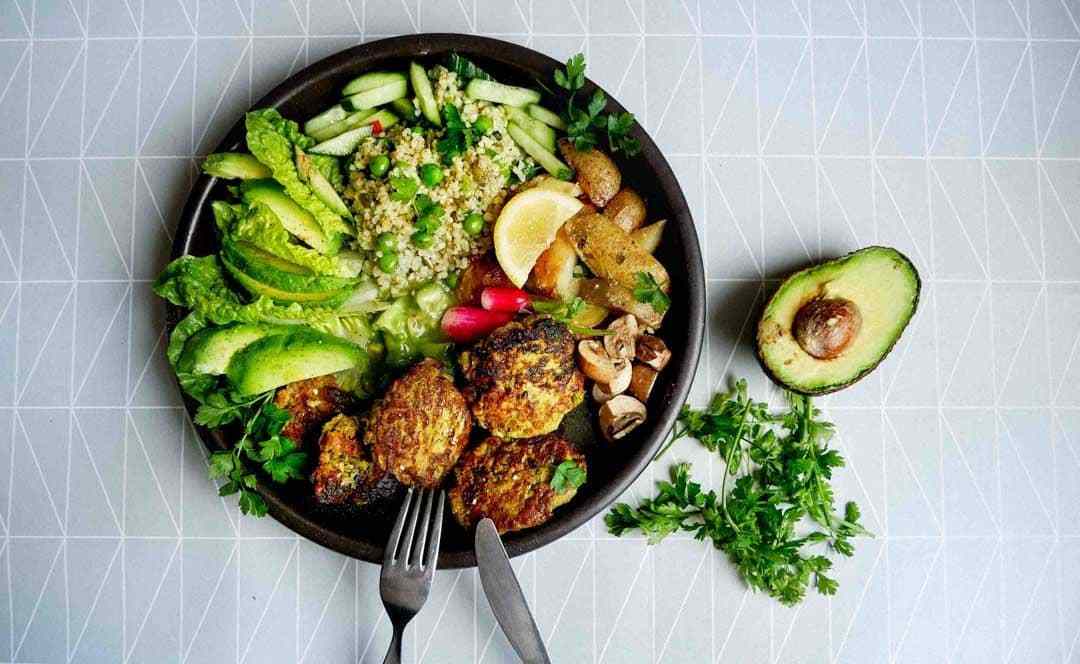 Easy and delicious green patties.
These green patties are ao delicious and great for meat-free days. Vegetarian recipe with a lot of veggies and green ingredients. I'm just love with homemade hummus, pesto and green patties these days. Don't think I can ever get enough. I've actually made this recipe out of the exact same recipe as hummus and falafels (but without peas).
Try also – I like to combine my patties with homemade spinach pesto, or summer potato salad may be some of my absolute favorite. But these patties are also perfect for green burger recipes. They actually gets a little texture like 'meat', which a lot of meat-lovers prefer.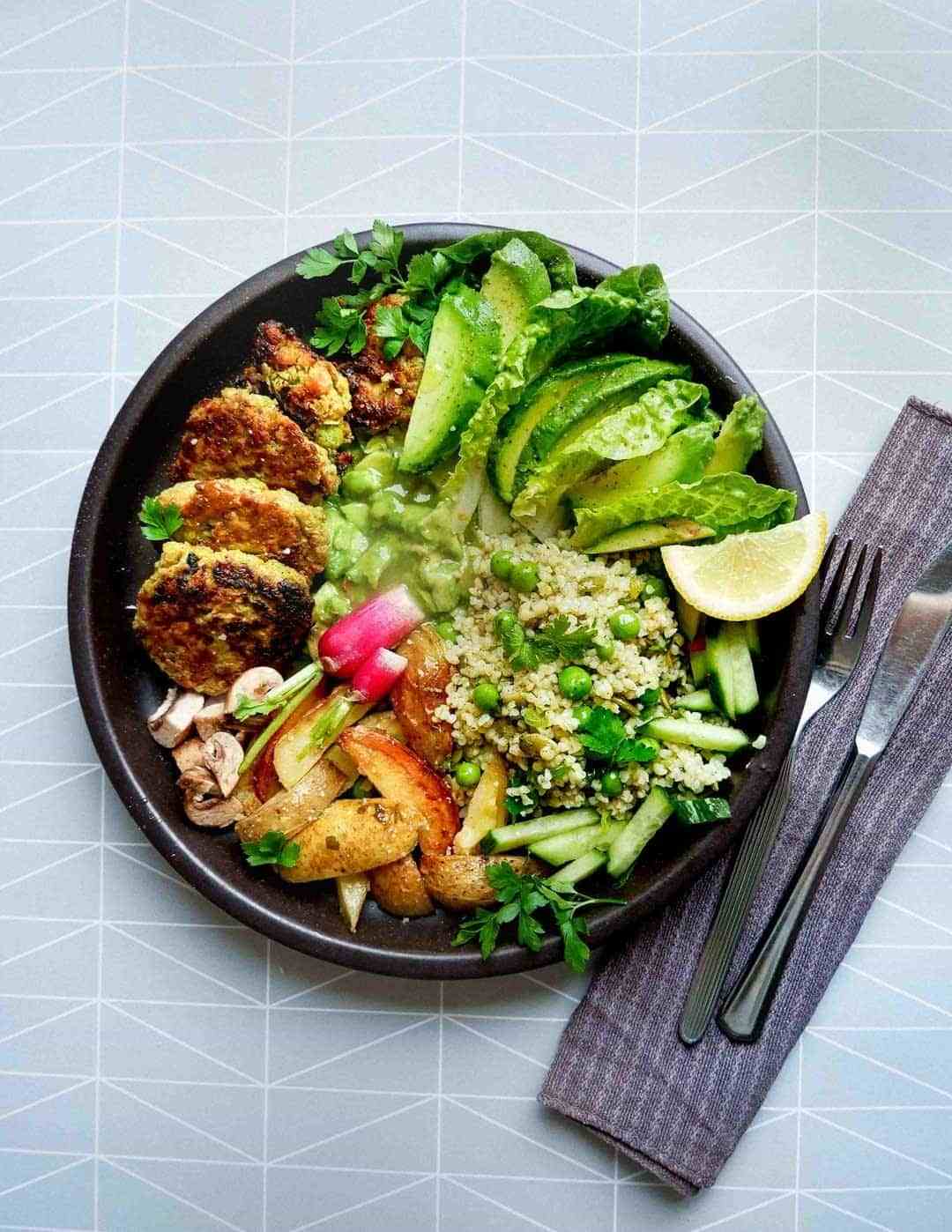 Print Recipe
Green patties with peas and parsley
Delicious green patties with peas and parsley. Perfect for salads, vegan burgers or pesto recipes. Get the best veggie recipes here.
Ingredients
200 g green peas, fresh or frozen

1 can of chickpeas

1 shallot, peeled and coarsely chopped

1 small cloves of garlic

2 tablespoon potato starch

½ tablespoon baking powder

2 spoon pumpkin seeds

4-5 stalks of parsley

1 tablespoon ground cumin

lemon juice from ½ lemon

taste with a tablespoon of sea salt & pepper

1 spoon olive oil
Instructions
1
Preheat the oven to 200°C. (I used both the oven and the pan, but you can easily use only the pan)
2
Add all ingredients (except the oil) to a food processor and pulse until mixed but not pureed. If you don't have a food processor you can smash the chickpeas with a fork and mix all ingrediens in a big bowl.
3
With moist hands, shape 16 mini round patties (roughly 1 generous spoon per patty). Start to place them on a baking tray covered with baking paper. Add the oil on top of each with a spoon. Bake in the oven for 20 minutes (gives them more shape and firmness).
4
Take them out of the oven and warm them directly on a hot frying pan with plant butter, oil or coconut butter in a few minutes on each side. It gives such a crispy crust and a more juicy flavour - with the parsley as the main taste. Drain on paper towels as they finish.
Green ingredients for vegetarian patties..
I've used a lot of vegan green ingredients for this recipe. That means no eggs are used or other animal ingredients. Just full of vegetables and healthy ingredients; made with parsley, peas, chickpeas, pumpkin seeds, garlic and etc. And you can easily omit some of the ingredients and replace with others. Just remember to taste with garlic, lemon/lime, salt, and pepper. They need to be juicy and tasty. Finally this recipe is made both in the oven and on the pan. I think it gives a more crispy texture. But you can easily use the pan only if you prefer.
I hope you'll like this recipe. Just let me know in a comment below if you have any questions making them.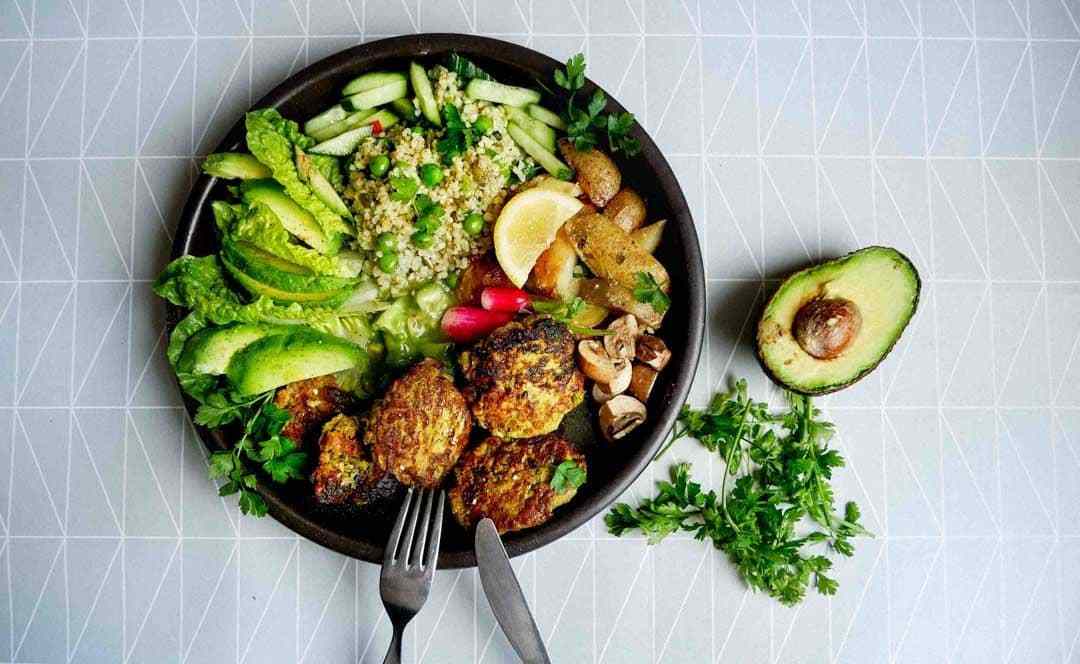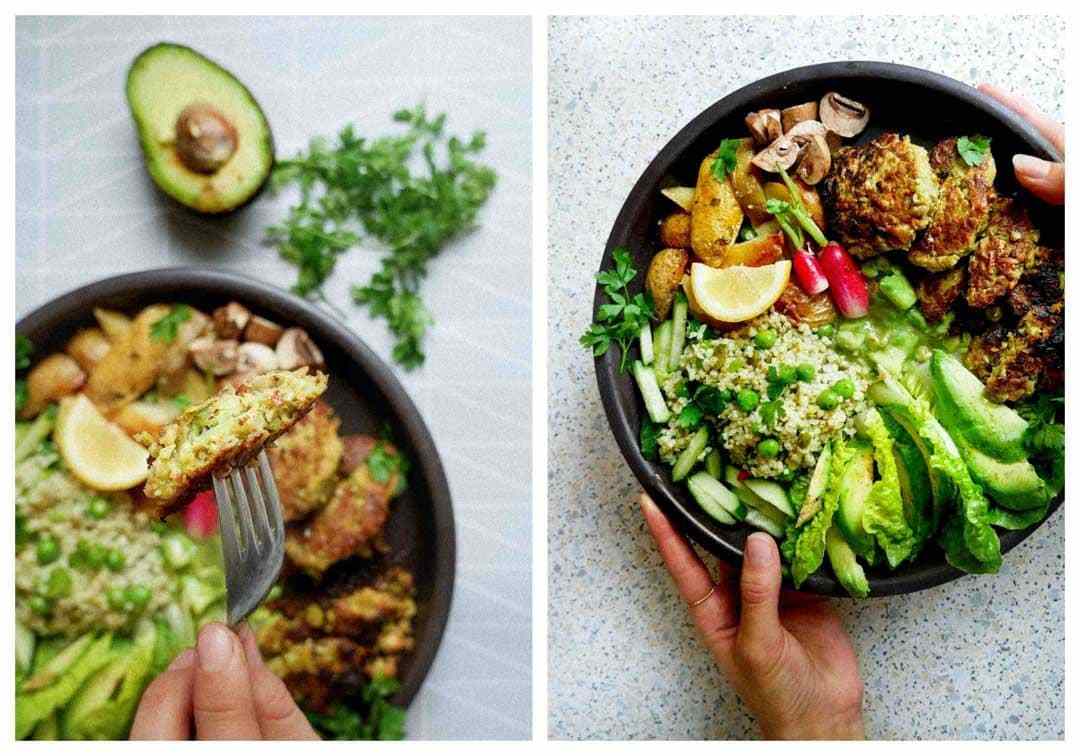 Rate the recipe below ↓