Banana bread with chocolate:
Cake recipe:
(Start preheat your oven to normal 200c degrees)
• 1,5 dl flour (1 cup)
• 1 teaspoon baking powder
• 1 teaspoon baking soda
• 2 dl of cacao powder (1 cup)
• 1 teaspoon vanilla extract
• a big pinch of salt
Mix all the dry ingredients in a big bowl. Add the wet ingredients below:
• 2 dl plant-based milk – I used almond (1 cup)
• 2 tablespoon melted coconut oil
• 1 teaspoon apple vinegar
• 2 mashed bananas (add the bananas when all the ingredients above are combined)
• 70g chopped chocolate (add more if you like)
Combine all the ingredients in a big bowl carefully (do not overwork) and let sit for 7-10 minutes. Add your ingredients into a oiled loaf tin (or use baking paper), place in the oven and bake for 40-45 minutes.
Tip! If you want a banana on top (like on the picture) then add it on top of the cake 5-7 minutes before it's done (if you do it from the start, the banana will be very dark and burned). Add some maple syrup or sugar on the banana to get a caramelized flavor! Use a fork or toothpick to know when your cake is done. Finally cool down before eating.
~ Add melted chocolate on top of the cake (I melted 1 tablespoon almond butter with a very dark vegan chocolate, added on the cake in a pastry bag). Dig in and enjoy!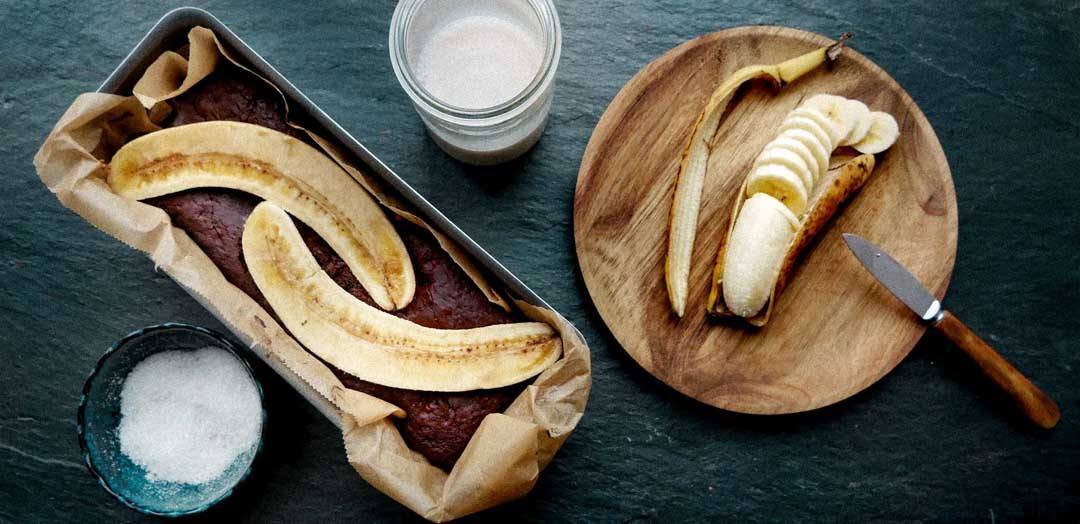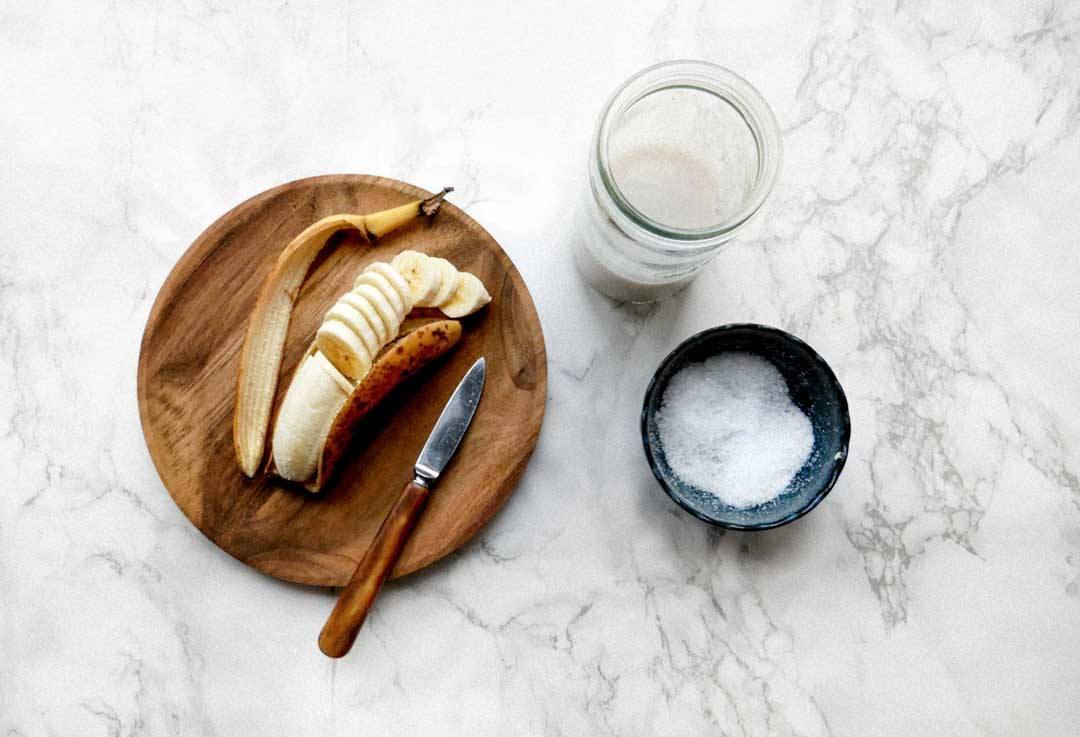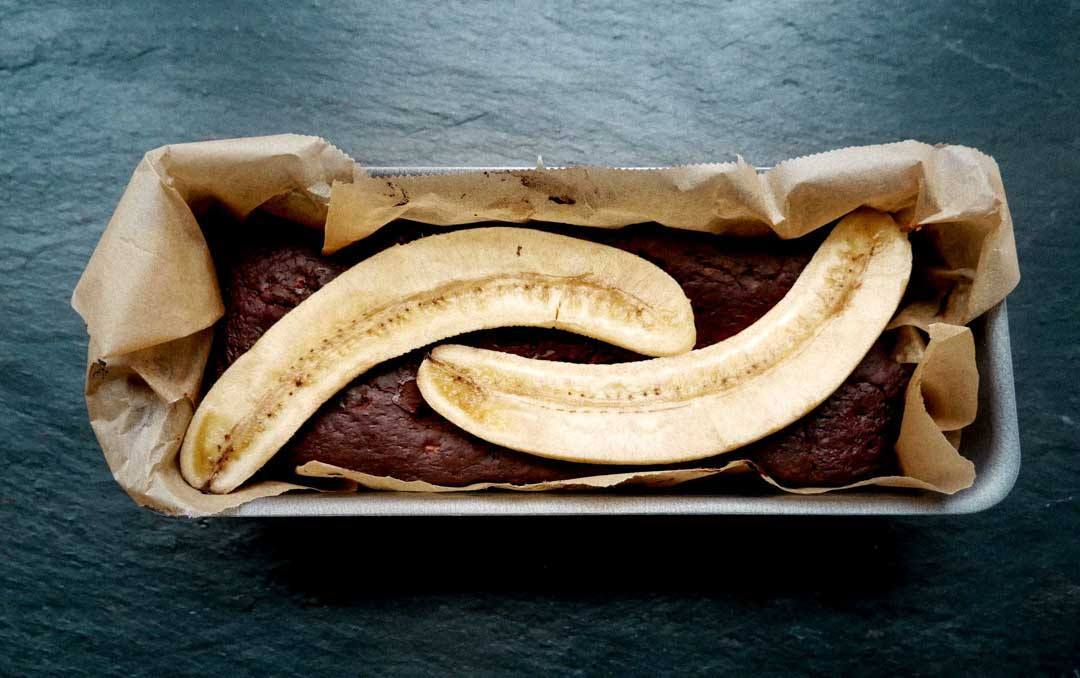 Rate the recipe below ↓