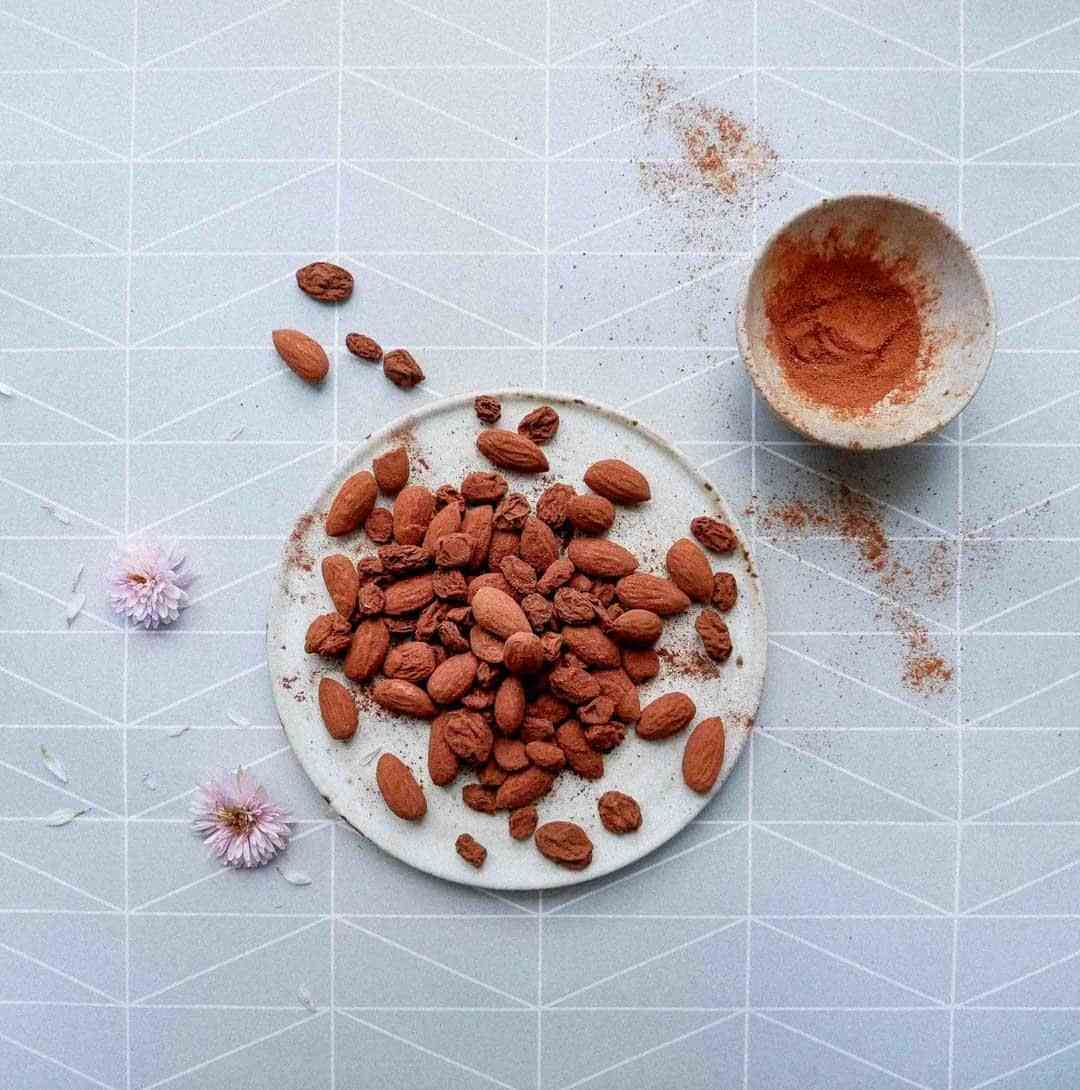 Easy almond and rosin snack.
Well.. It seems like the most of us have a love affair with snacking. Most of us eat a lot of 'bad' cravings during the day beyond all the good healthy snacks we all should eat instead; fruits, berries or rough bread. But there is one snack that seems to help control our appetites: almonds.
The protein, unsaturated fat composition and fiber in almonds all very likely play a role in helping to curb appetites. Of course it's necessary to understand that less is more when we talk about fats like nuts. That being said, it still suggests that almonds may be a good snack option, also for those concerned about weight. And this is why I think you should try out this rosin and almond snack.
Here is a simple version of an rosin and almond snack with a twist of cinnamon and cacao – perfectly at home, at work – or to go. If you like snack including chocolate, I can really recommend trying out these snickers bites too. Perfect snack for long days.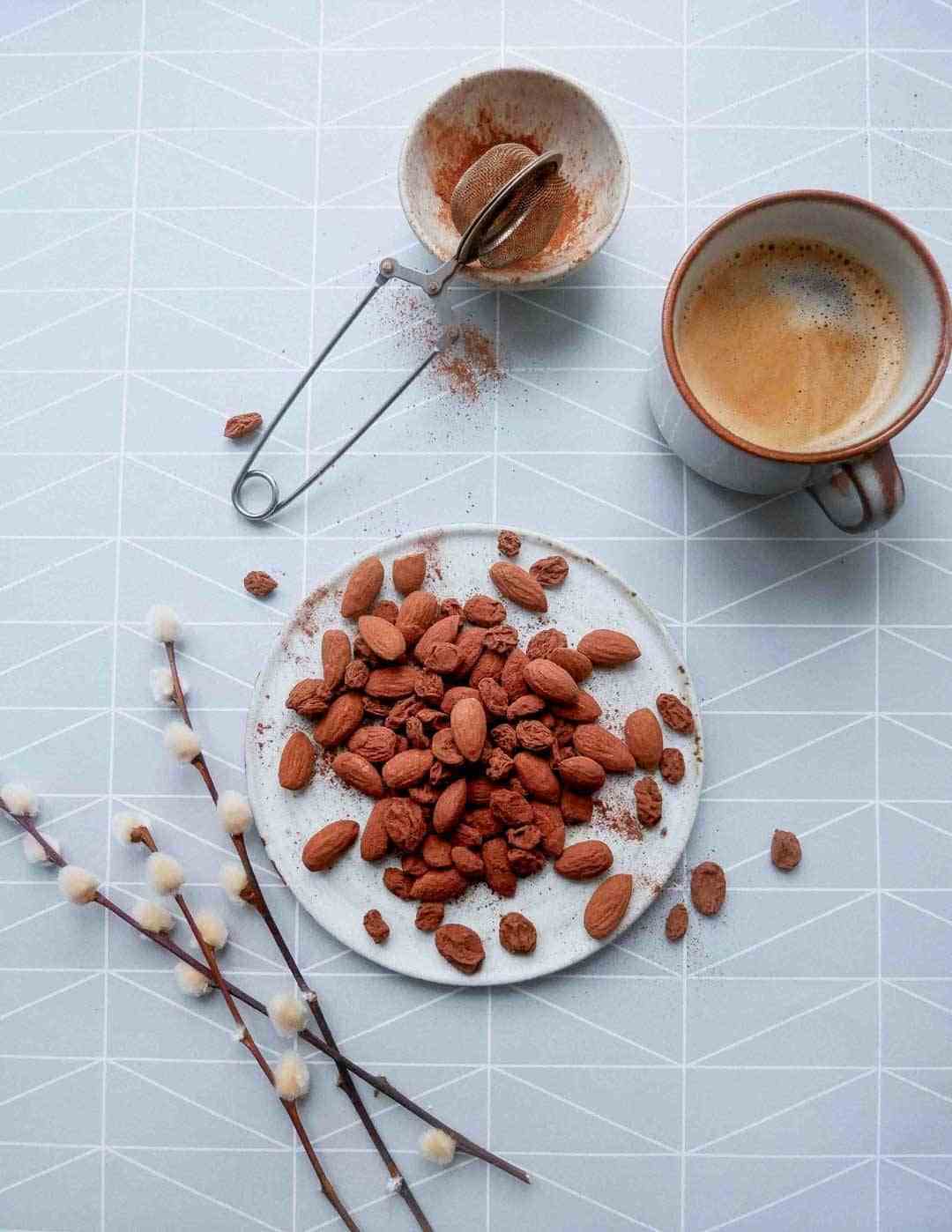 Print Recipe
Almond and rosin snack:
Easy roasin and almond snack - A simple almond and rosin snack with a twist of cinnamon and cacao - perfectly at home, at work - or to go.
Ingredients
1 cup of almonds

1 cup of rosins

2 tbsp. cacao powder

2 tbsp. cinnamon powder
Instructions
1
Put all ingredients in a plastic bag or sealing box and shake thoroughly.
2
You can also mix the ingredients with cranberries or other dry fruits instead of rosins. 
3
Tip: Actually I found out that this snack gets even better, if you put it in the oven with maple sirup for 10-15 minutter at 180c degrees, for a more crispy and tasty texture.