---
Healthy snickers bites
Can friday candy really be a healthy thing? Well… These snickers bites could be a really good example.
These small bites are very easy to make with only four ingredients: peanuts, fresh dates, peanut butter and dark chocolate!
See recipe underneath:
SNICKERS BITES
RECIPE
• 100g peanuts
• 150g fresh dates
• 1 sp peanut butter
• 100g dark chocolate
~ mix chopped peanuts, dates and peanut butter in a bowl or small food processor. Cool down in the fridge for half an hour and shape small balls with your hands. Melt the chocolate in a heatproof bowl over heat and fill the dough with hot chocolate (if you want satiny texture and a more glossy finish then temper the chocolate) Put the finish snickers on a plate and cool down in the fridge until the chocolate are set.
If you want a healthier version that this you can actually skip the peanut butter (because fresh dates are so soft) and add a darker chocolate.
Enjoy!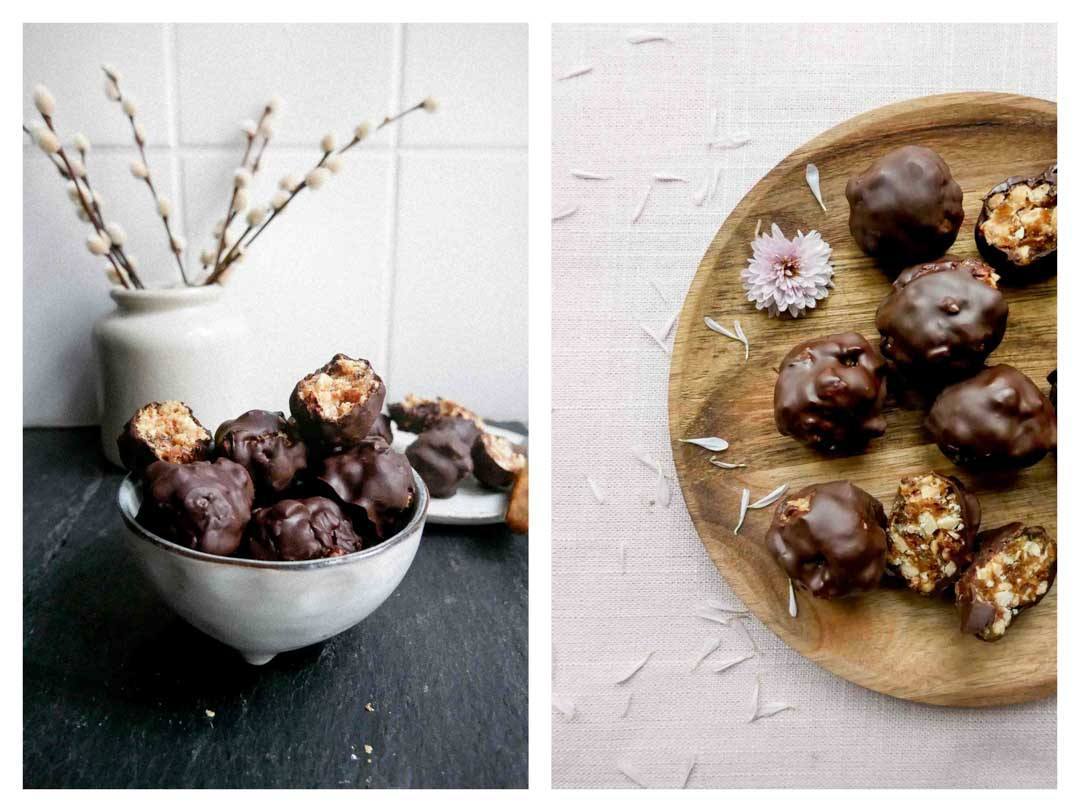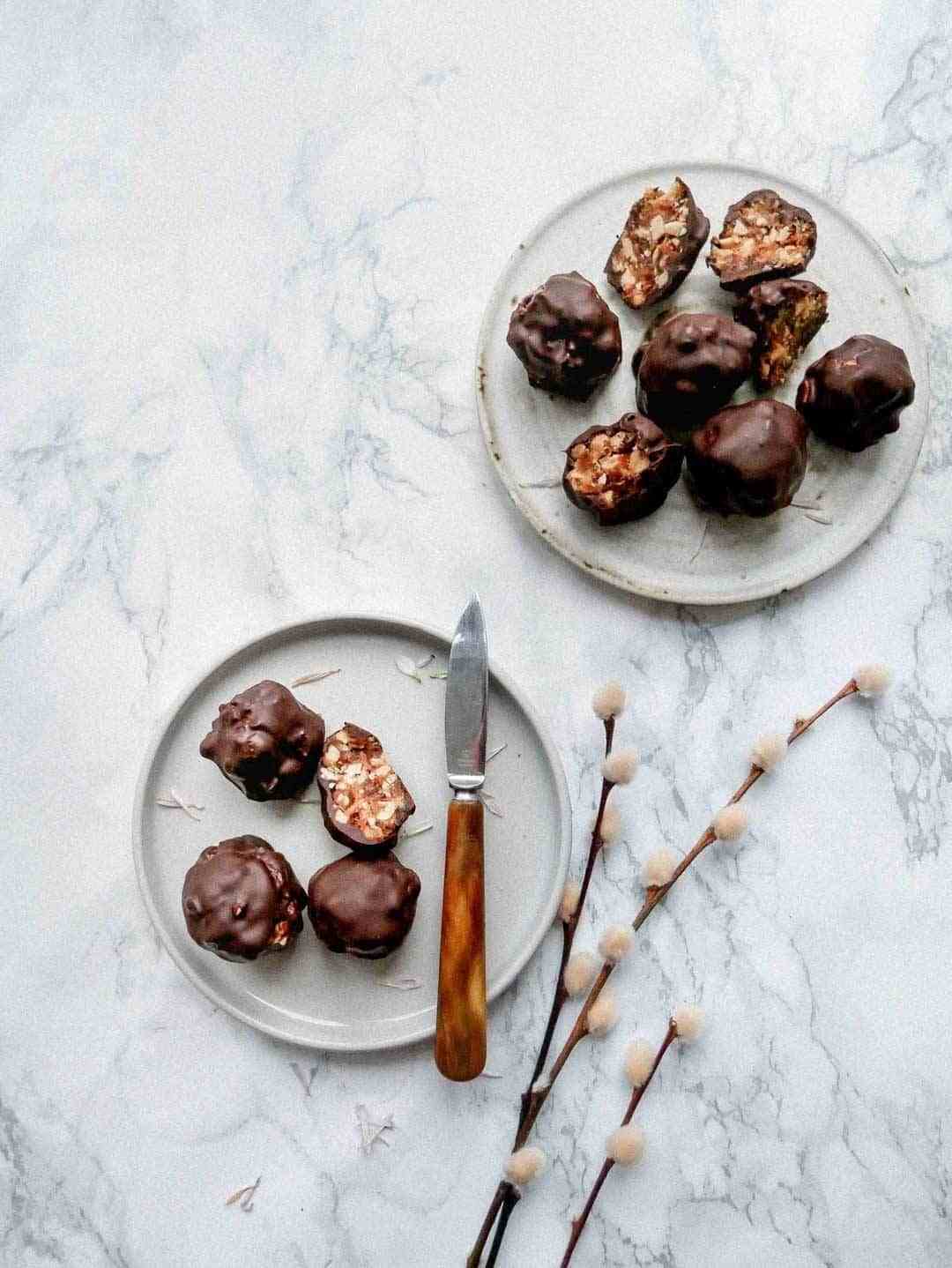 Rate the recipe below ↓