Beetroot hummus
I love to make variations of my pestos and hummus ~ this one with striped beetroot. Boil your beetroot pieces before using. They need to be very soft and ready to blend. After that the recipe is actually like any other hummus recipe. Made with chickpeas, lemon, tahini, garlic, salt and pepper. Get the full recipe underneath:
RECIPE
• chickpeas (2 cans or about 250 g dried chickpeas before cooking.)
• 2 small beetroots (boiled)
• 5 tablespoon water from chickpeas
• 2 tablespoon lemon juice
• 2 teaspoon dried cumin
• 3 tablespoon oil
• 2 tablespoon tahini
• 2 cloves of garlic pressed
• Taste w salt & pepper
~ put all ingredients an a mixer and blend until you have a smooth (but still a little rough texture). Add dried coriander or fresh parsley if you want it more tasty. use maybe a small tsp of oil and sesam on top and serve with salads or bread.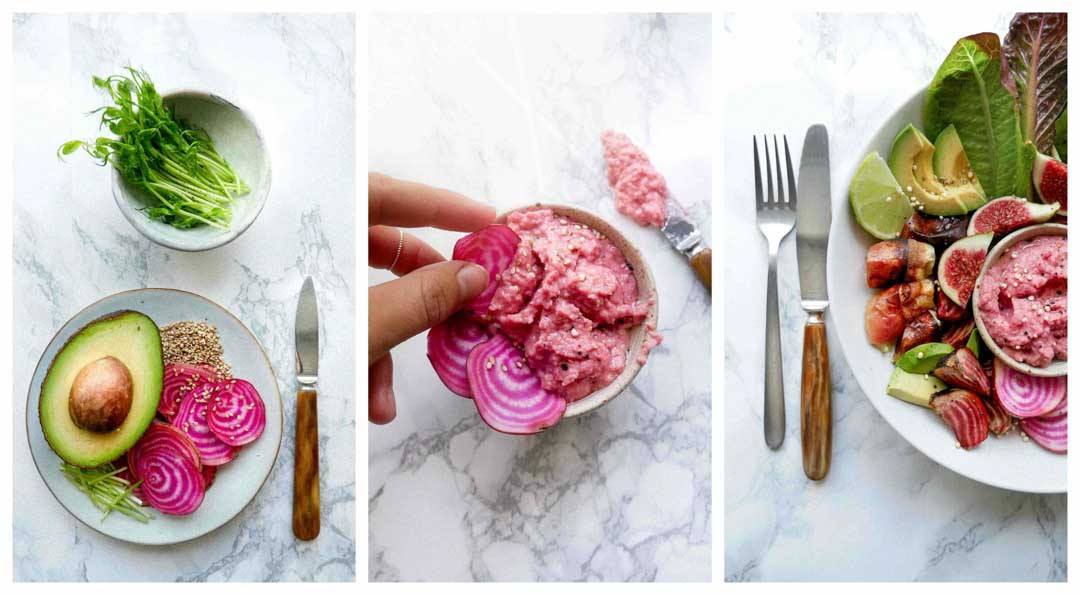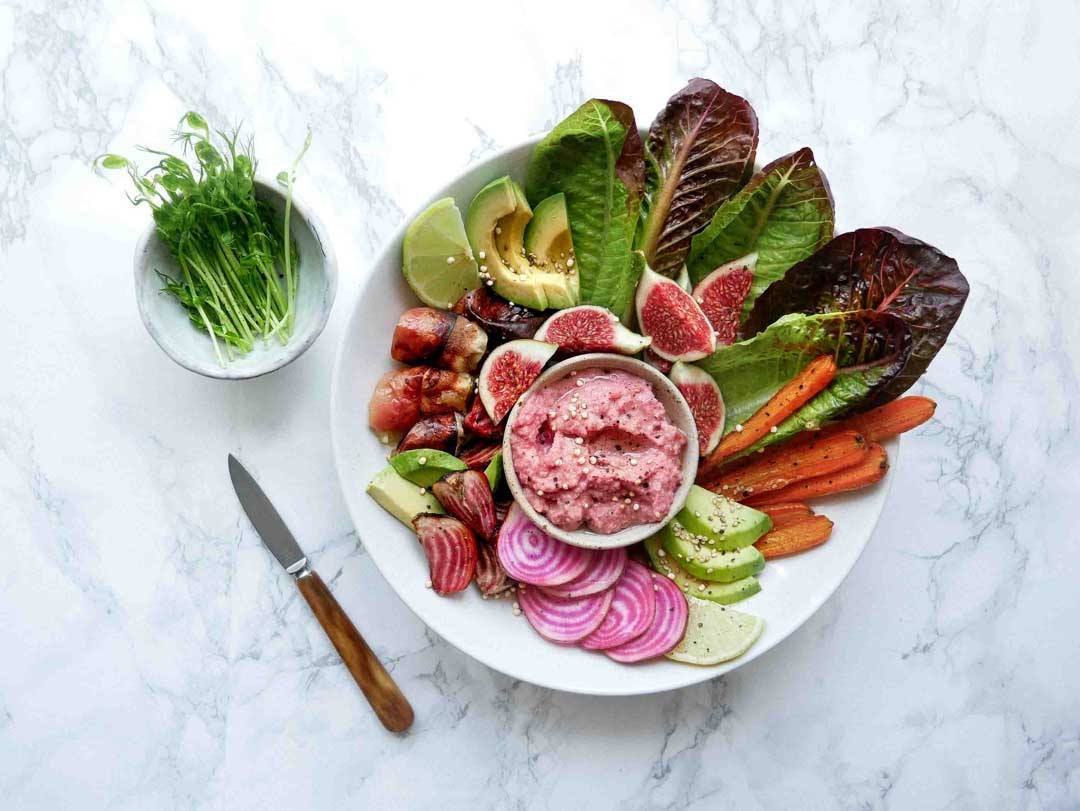 Rate the recipe below ↓