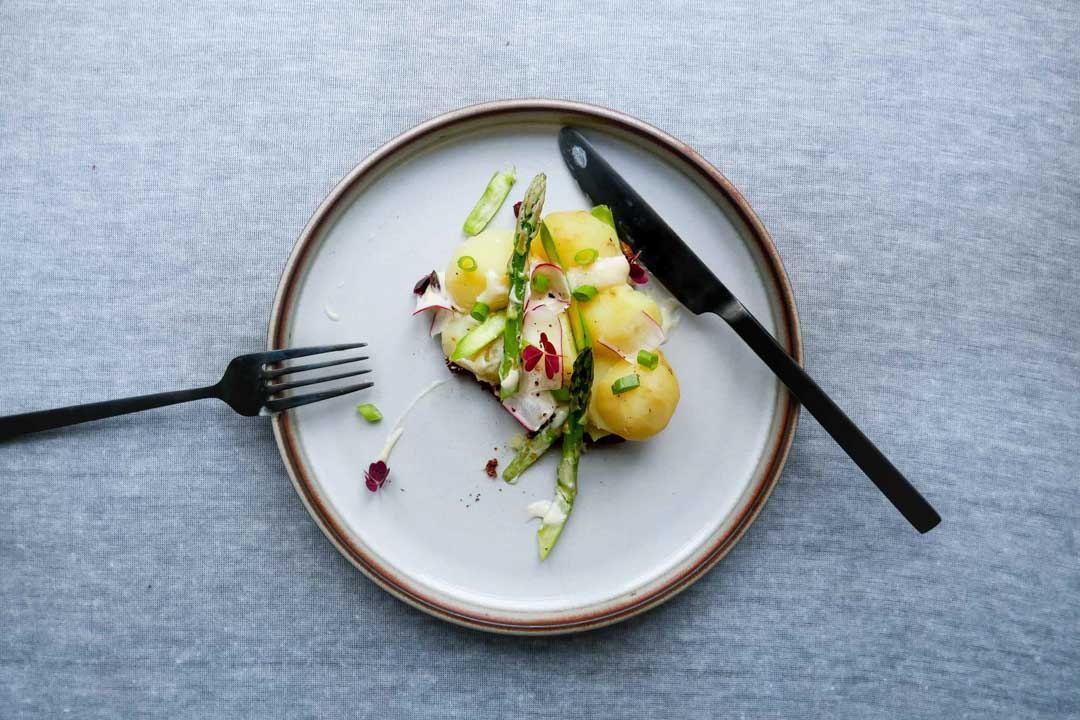 Wholesome rye bread with potatoes and fresh radishes.
Rye bread with potatoes: This beautiful dish make me definitely think of spring season. I tend to eat potatoes like this with rye bread all year around. But I can never wait for spring to come because of all the delicious, fresh and local potatoes that fill our greengrocers around the country!
This potato snack is also very good with a touch of spinach pesto – find the recipe here. I hope that you will try out this delicious snack. If you have other vegetables than potatoes it is also all worth it.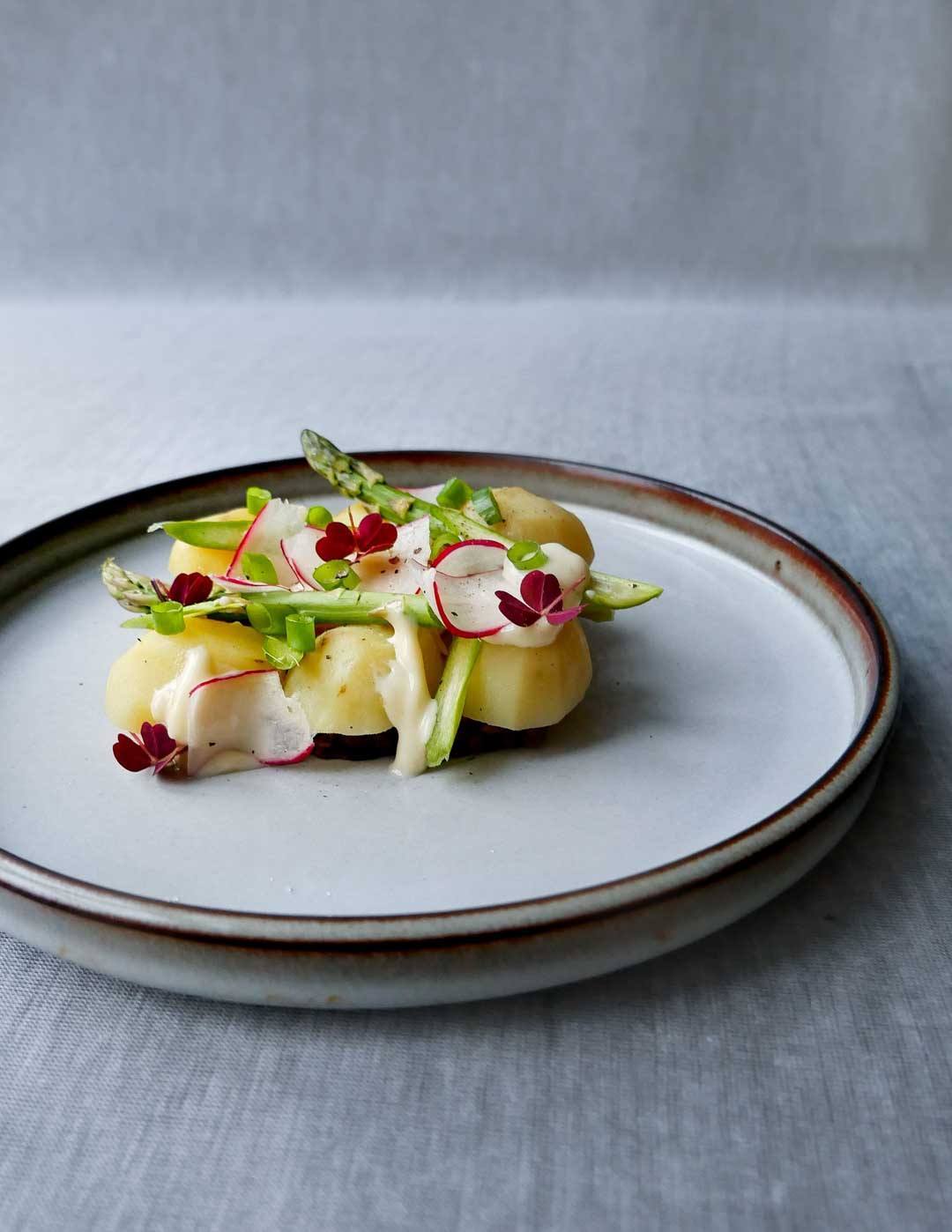 Print Recipe
Classic rye bread with potatoes
Rye bread with potatoes. Danish recipes. The best potatoes from spring season. Perfect for lunch on roasted rye bread. Vegan version recipe:
Ingredients
800 g new potatoes

4 radishes

8 green asparagus

2 stem of spring scallions

Sea salt and ground pepper

4-8 sliced ​​toasted rye bread

Decorate: Red wood sorrel
Instructions
1
Wash and clean the potatoes in cold water. Boil potatoes in a pot with water and salt, boil at low heat for approx. 10 min. Turn off the heat and let the potatoes rest for 5 minutes, before you put cold water on the boiled potatoes.
2
Rinse asparagus in cold water and cut them half the size or make some as long thin strips. Cut scallions in small thin circles. Take the top of radish and then cut them also in long thin strips, put asparagus and radishes in a bowl of cold water to keep them crisp, remember to drain them thoroughly in a sieve before serving.
3
Cut potatoes and put them on a dish or the toasted rye bread, add asparagus and radish, scallions and red sorrel on top. Drizzle with salt and freshly ground pepper. Serve with vegan mayo.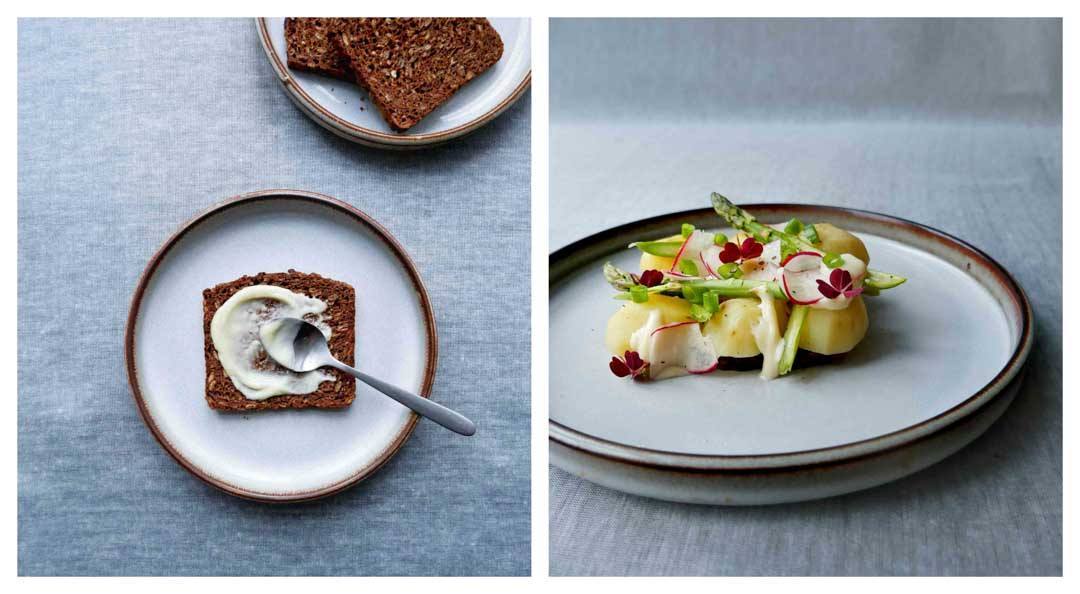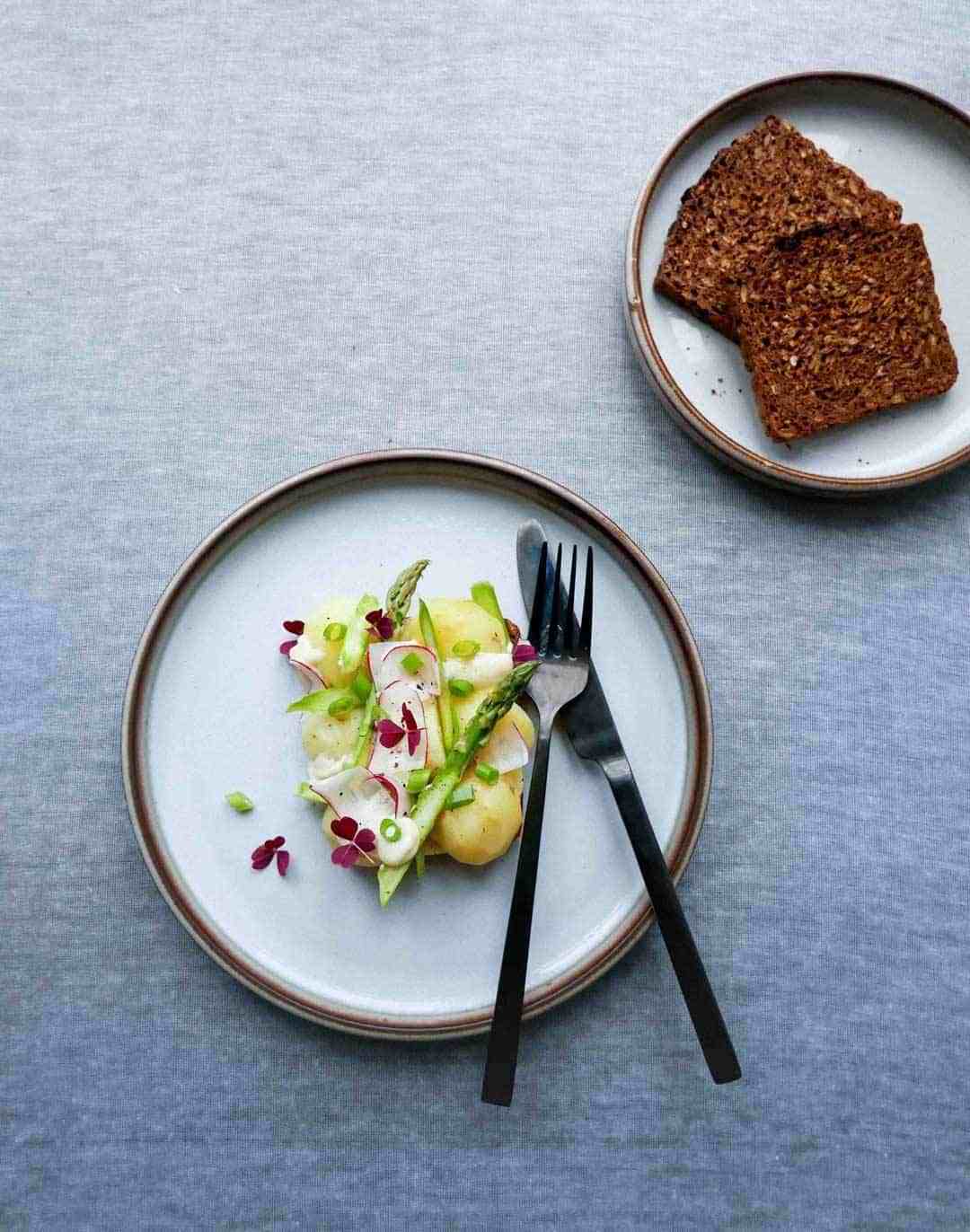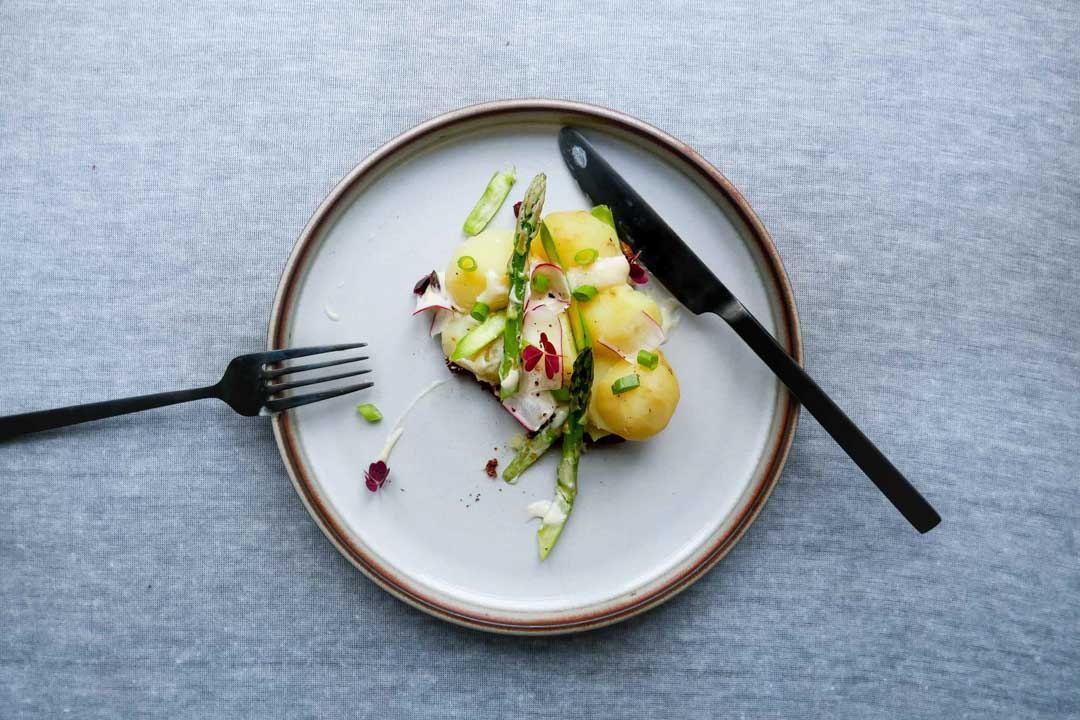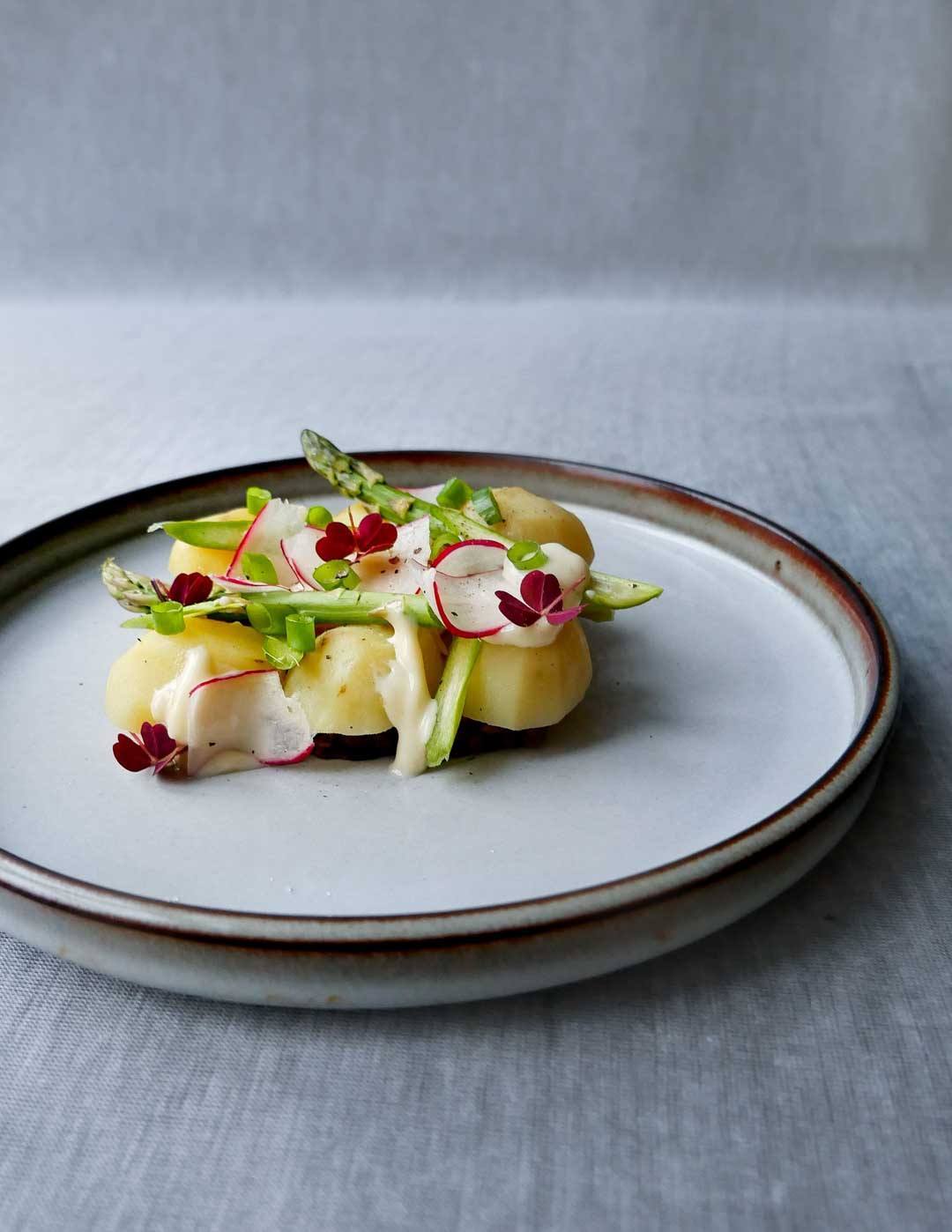 Rate my recipe below ↓