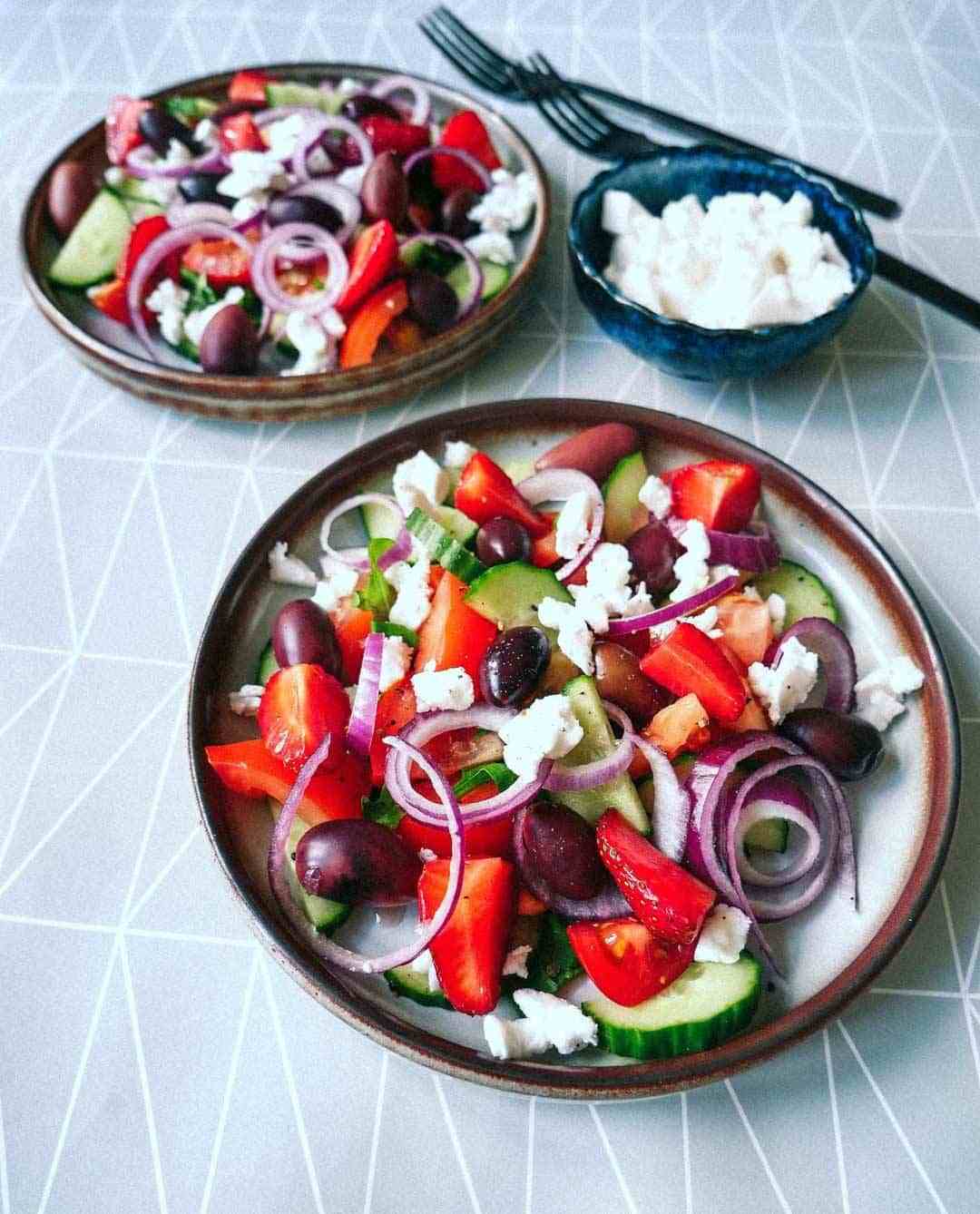 How to make Greek Salad with Strawberry:
One of my new favorite salads in the kitchen is greek salad. Perfect for a starter, lunch salad or as a side dish for green patties, grilled vegetables or other good mains.
I made this salad with these green patties with peas and parsley – which I can really recommend. I used vegan feta from violife – and I must admit, I was more positive about the result than I had expected. The feta had a creamy and deep cheese taste as a 'traditional feta' – but still with a different taste.
I'm soon going to Santorini her in summer. And I can't wait for all the good traditional greek tastings. So this greek salad is just warm up – a salad the most of us have been eating when visiting Greece. Reminds me of sun, water, and a taverna by the greek ocean.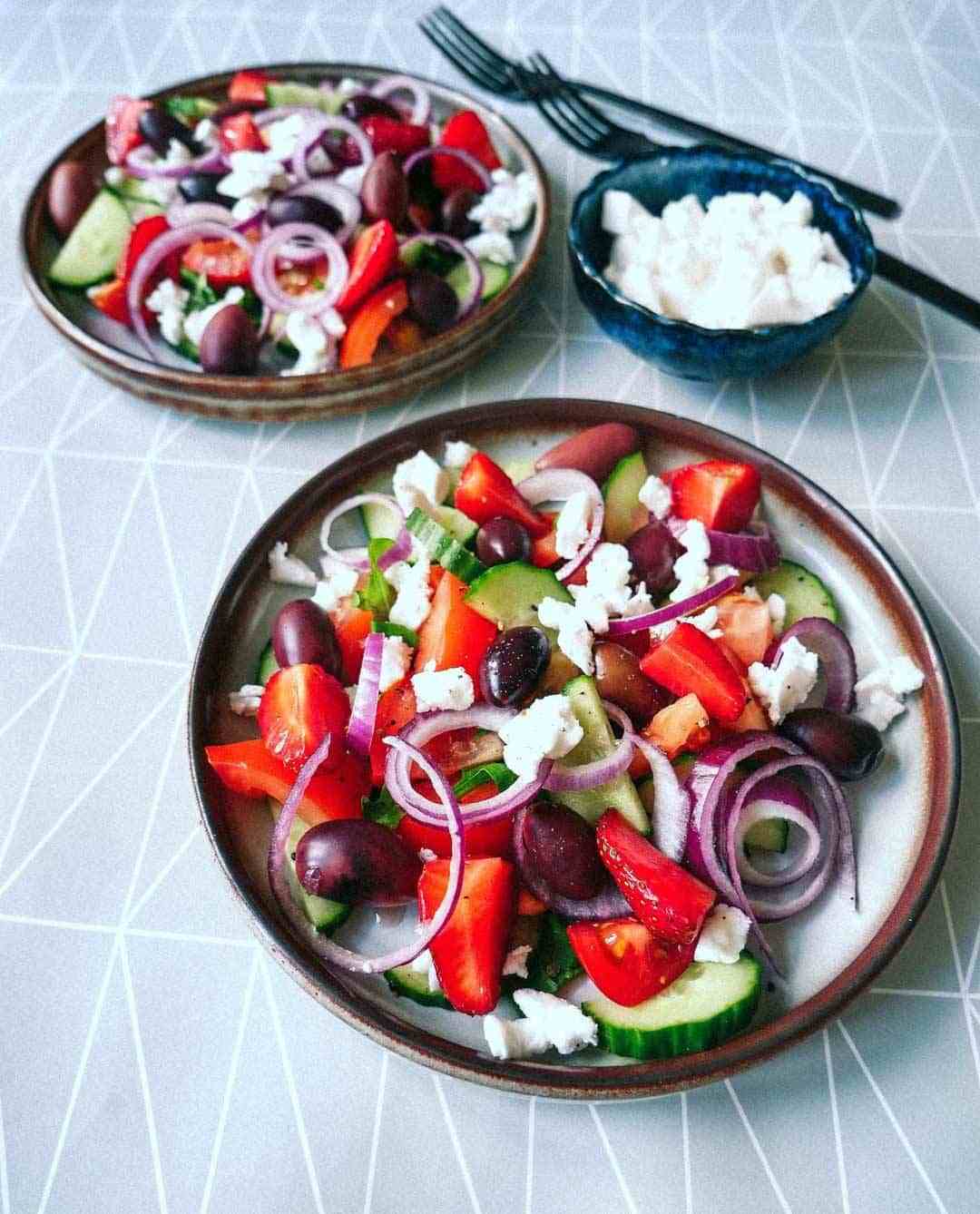 Print Recipe
Greek salad with strawberries
Delicious greek salad with strawberries. Vegan version. Perfect for a starter, lunch salad, or side dish for grilled vegetables or green patties. Get this tasty greek recipe here below:
Ingredients
1 red onion

1 small handful rucola salad (optional)

2 big tomatoes (or cherry tomatoes)

2 tablespoon feta (I used a vegan version)

one handfuld of seasonal strawberries

½ cucumber

olives

salt and pepper
Instructions
1
Wash and cut the onion, tomatoes, strawberries and cucumber i small slices.
2
Wash the rucola (rucola is optional)
3
Cut the feta in small pieces.
4
Place the vegetables on plates or in a salad bowl. Add black olives on top and taste with salt and pepper.