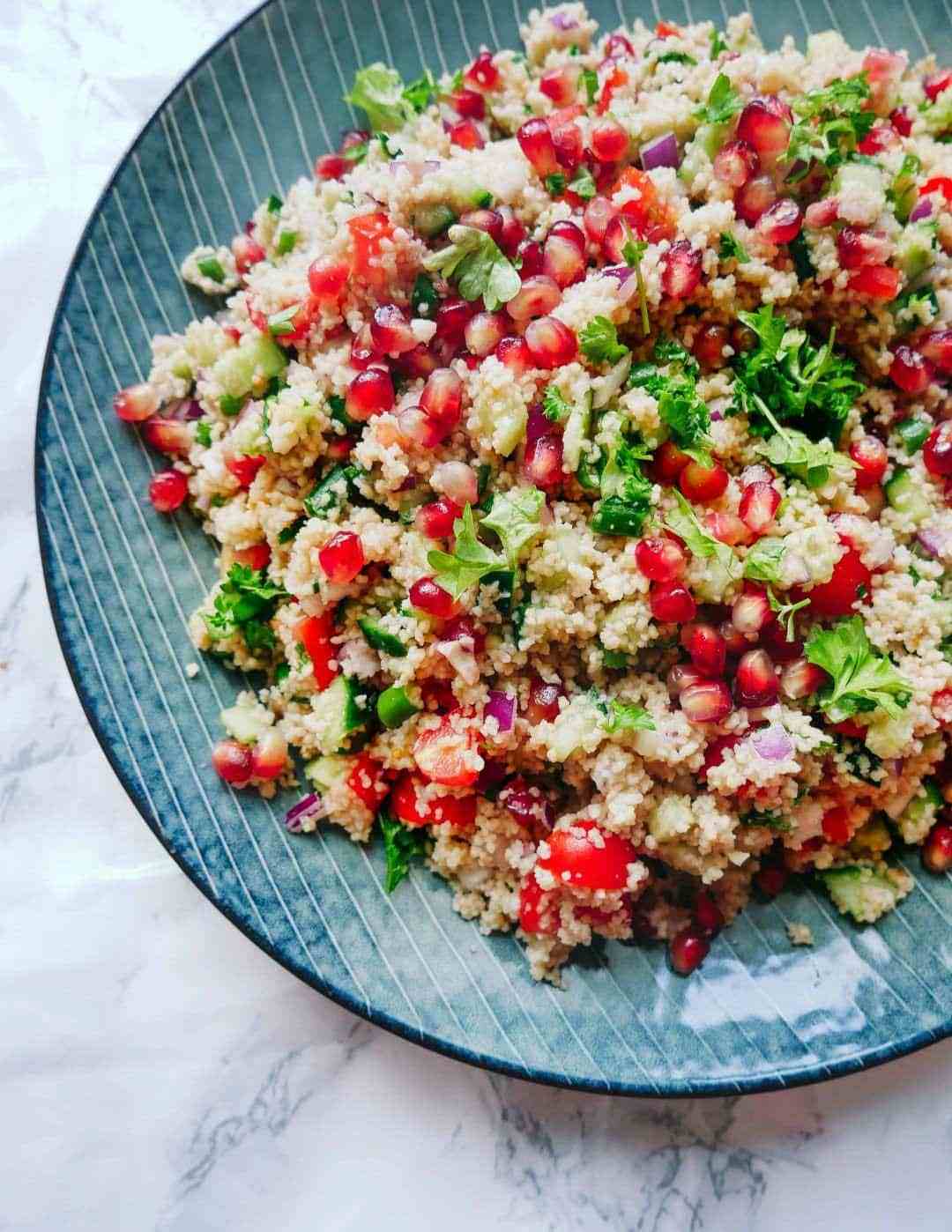 Tabbouleh salad – Middle-eastern recipe in 15 minutes.
Maybe the most of you know this traditional tabbouleh salad. So easy to make and it can be made in many variations. And this recipe is made with the more classic ingredients. Couscous (you can also you bulgur), tomatoes, cucumber, pomegranate seeds, red onions, parsley. Mix together with garlic, oil, salt and pepper.
My recipe is a twist of pomegranate seeds. Can easily be omitted, but I think it gives such a crunchy touch. But always remember taste with lemon, salt and pepper – and use all the ingredients you feel is the best.
Always use vegetabels and greens from the season and if you have any leftovers, they are perfect too.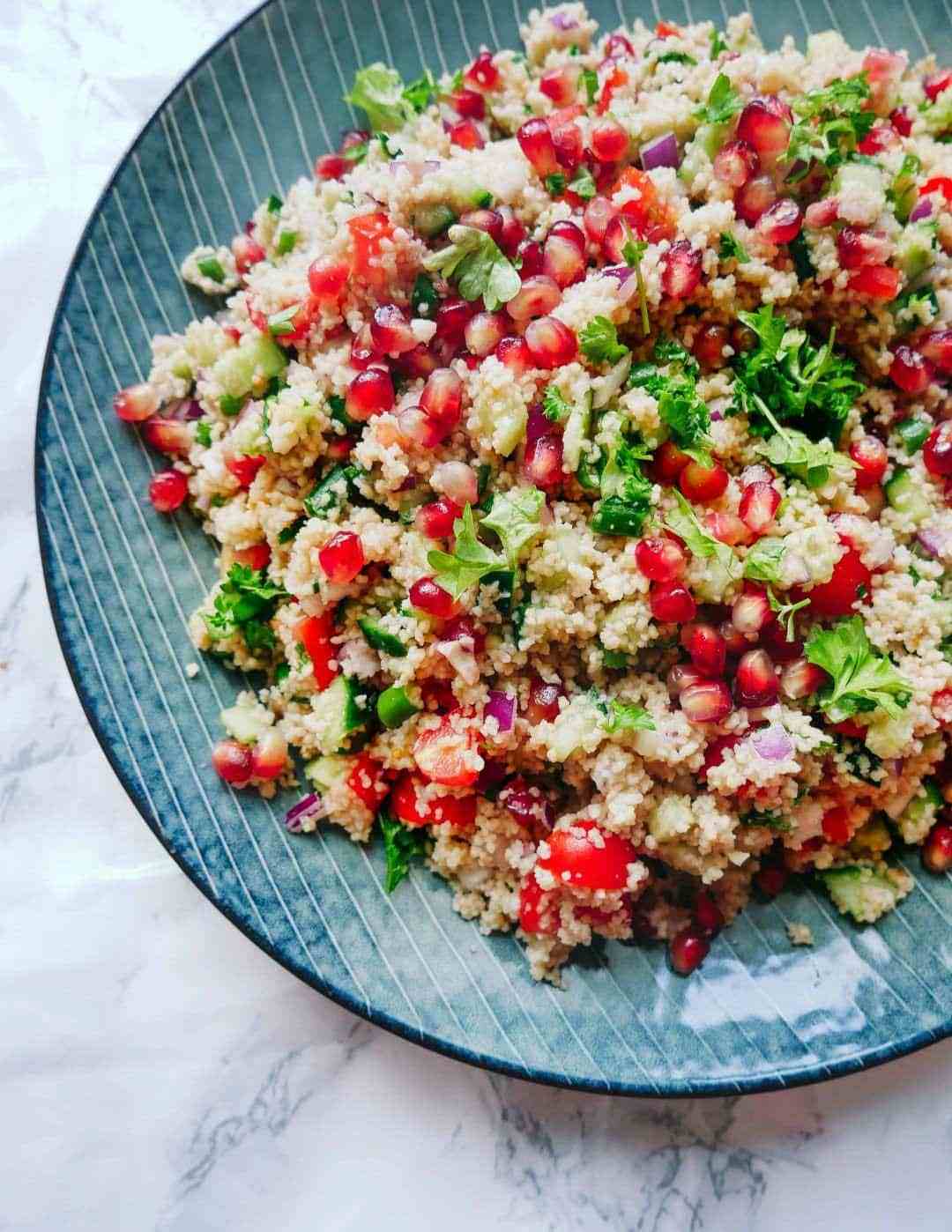 Print Recipe
Tabbouleh Salad
Delicious Tabbouleh salad recipe! Middle-eastern food made with couscous and the traditional classic ingredients. With a twist of pomegranate seeds.
Ingredients
1 cup couscous (or 1 cup of bulgur)

1 red onion

1 cucumber

2 handful of tomatoes

2 stem of spring onion

1 handfuld of fresh parsley

1/3 cup olive oil

1 glove of garlic

juice from 1/2 lemon

salt and pepper

seeds from 1 pomegranate (can be omitted)
Instructions
1
Add 2 cup of boiling water over 1 cup of couscous. If you're using bulgur, boil 1 cup of bulgur in a can with 2 cup of water.
2
While cooking cut red onions, cucumber, tomatoes and spring onions i smaller pieces. Remove all seeds from the pomegranate, and finely chop the parsley.
3
Mix the dressing: oil, garlic, salt, pepper and lemon in a small bowl.
4
Add cold water over the finish couscous or bulgur, and mix together with all the vegetables. At last add the dressing to the salad, and taste before serving.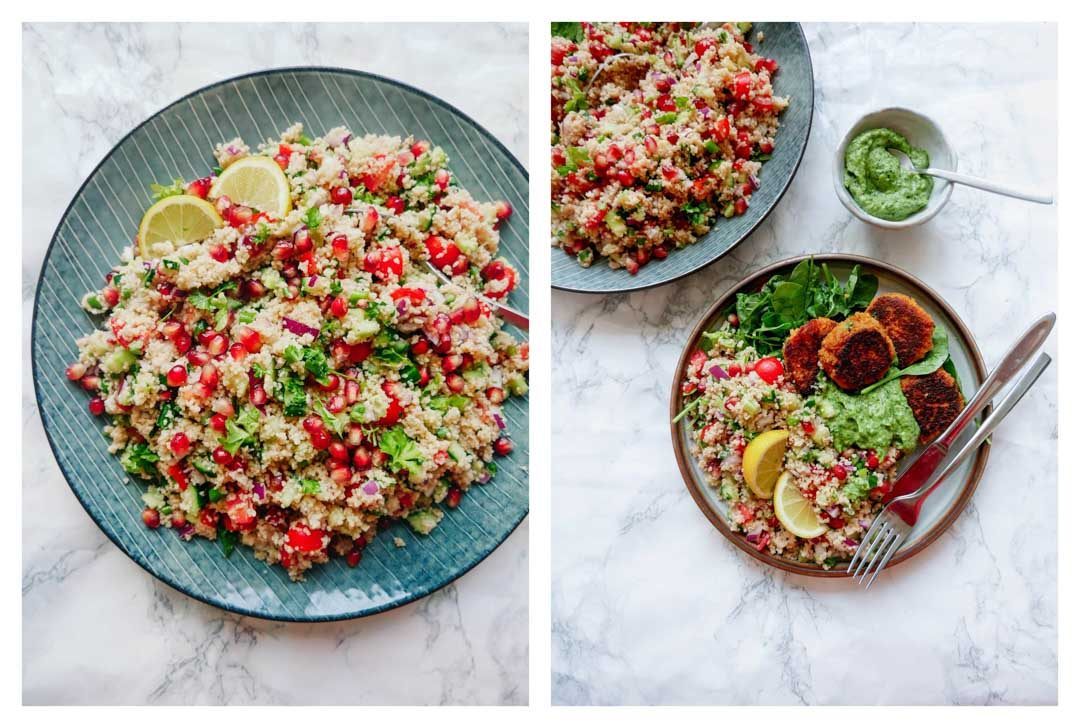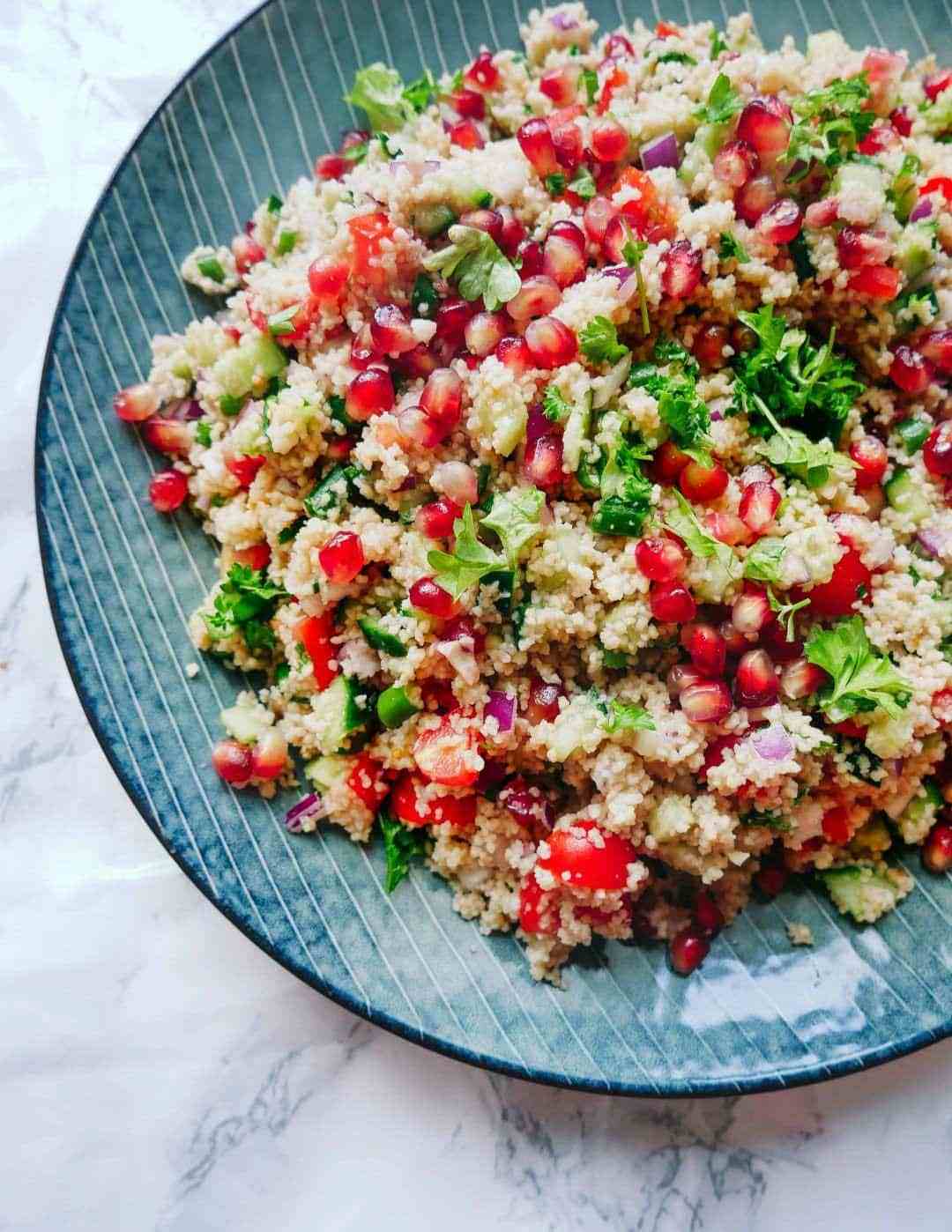 ~  An easy and delicious tabbouleh salad recipe. Hope you can use this recipe. Enjoy!
Rate my recipe below ↓