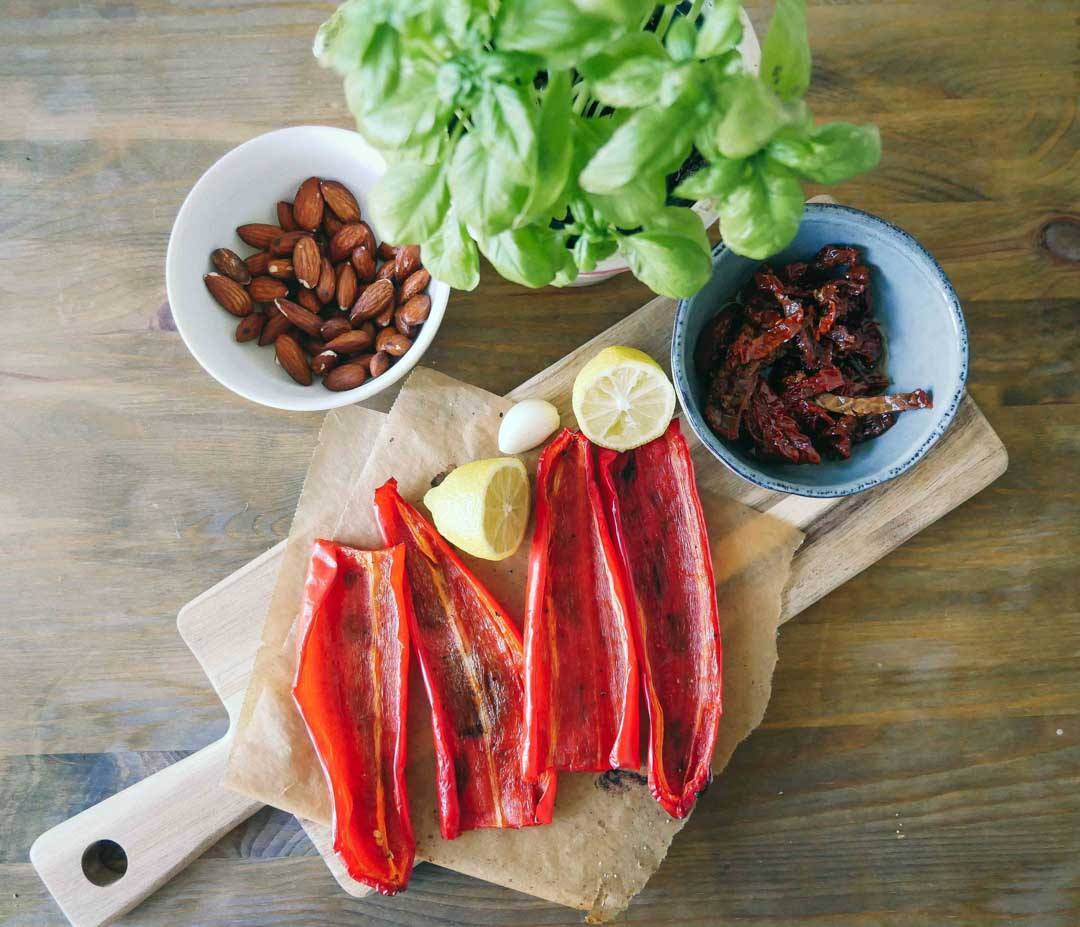 Romesco sauce – The best homemade dip.
This easy red pepper pesto tasty incredible. It's my first time making this spanish Romesco recipe and I got so surprised for the result!
So full of taste form the oven baked red peppers and sweet sun dried tomatoes. A hundred times better than the one you can buy in the supermarket – and then it's just more tasty making it yourself..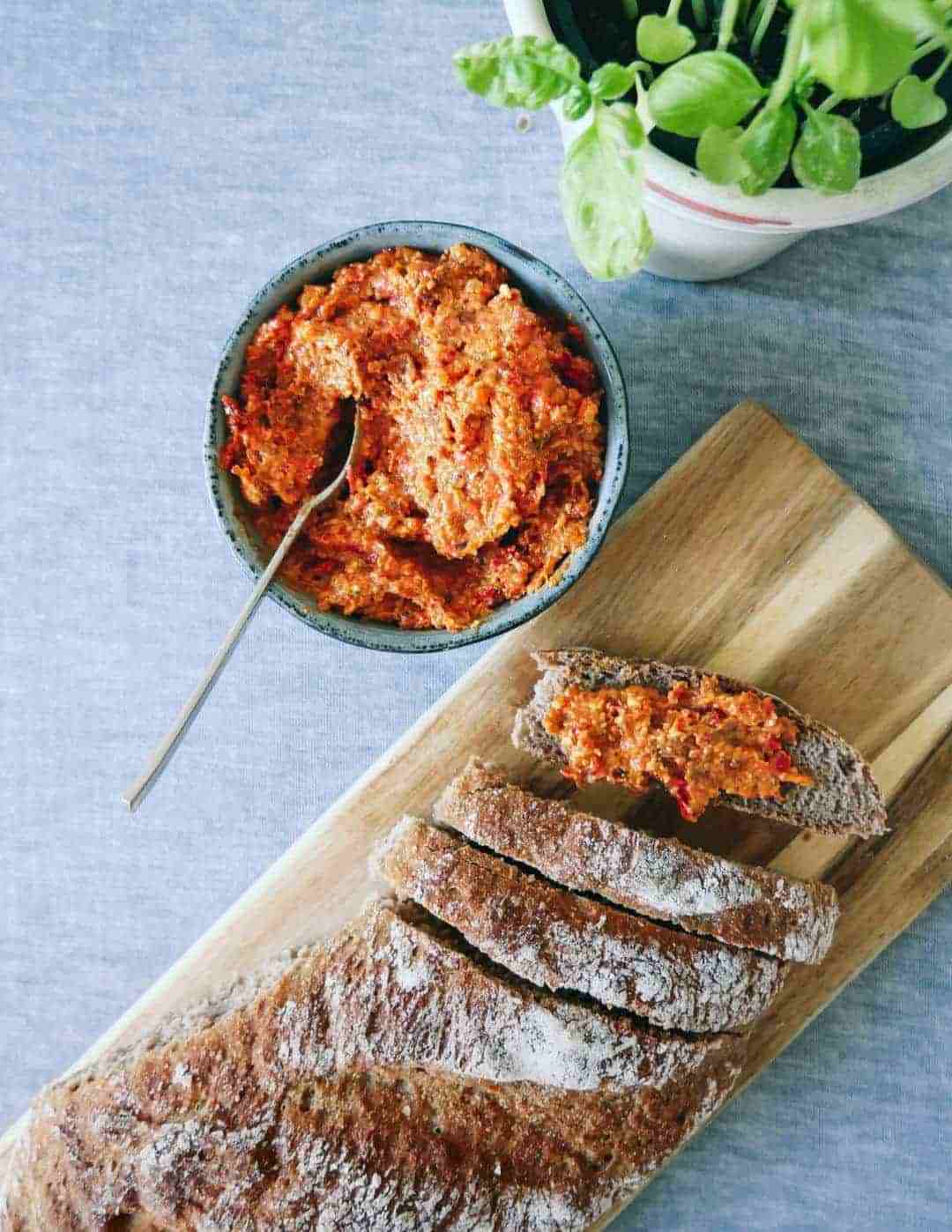 Print Recipe
Romesco pesto sauce
Romesco sauce. A simple dip with soft almonds and roasted red peppers - a perfect appetizer with bread or with salads. Go find the recipe below.
Ingredients
2 x red snackpeppers

50g almonds

1 clove of garlic

50g sun dried tomatoes

juice from 1 lemon

a handful of fresh basil leaves

1/2 cup olive oil

Salt and pepper
Instructions
1
Turn on the oven at 200 degrees. Cut the red peppers in half and remove the seeds. Put on a baking tray and bake in 10-15 min.
2
Cover the almonds in warm water while the red peppers are cooking.
3
When the red peppers are done and soft, cut in smaller pieces and add in a food processor or blender.
4
Add the almonds and the rest of the ingrediens. Blend carefully and add more oil if needed. (Tip: if you don't want to use oil, you can easily use water instead). Blend until thick and creamy.
5
Taste with salt and pepper. Keep the pesto in the fridge in a clean glass container.
What to use in Romesco sauce?
I made my dip recipe with classic soft almonds, oven baked snackpepper, sun dried tomatoes, garlic, lemon and basil. I made it the other day with this fresh baked bread and what a perfect combination. Next time i will try making the recipe with a pasta dish. It might be a perfect combination too.
I hope you'll use this recipes. I think it is so much worth to try – and it's definitely not the last time I'm making it I actually ended up eating only this including the sourdough bread the whole evening, haha.. Well, I hope you'll enjoy this recipe. Go find it underneath, and just let me know if you have any questions making it. Remember you can rate this Romesco sauce underneath if you like the recipe.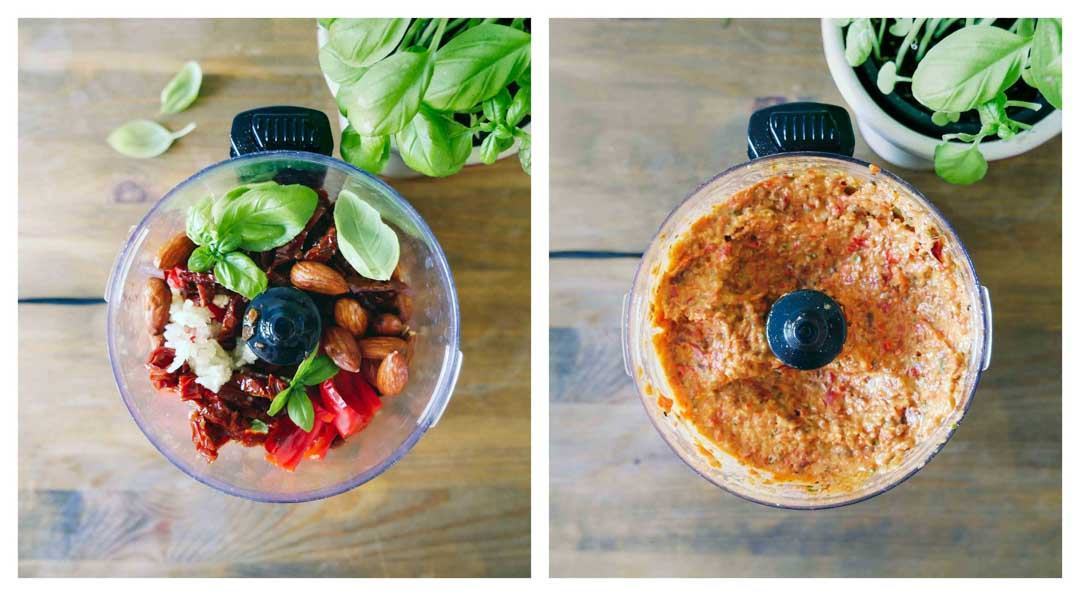 ~ All ingredients mixes together in a small food processor until smooth and creamy.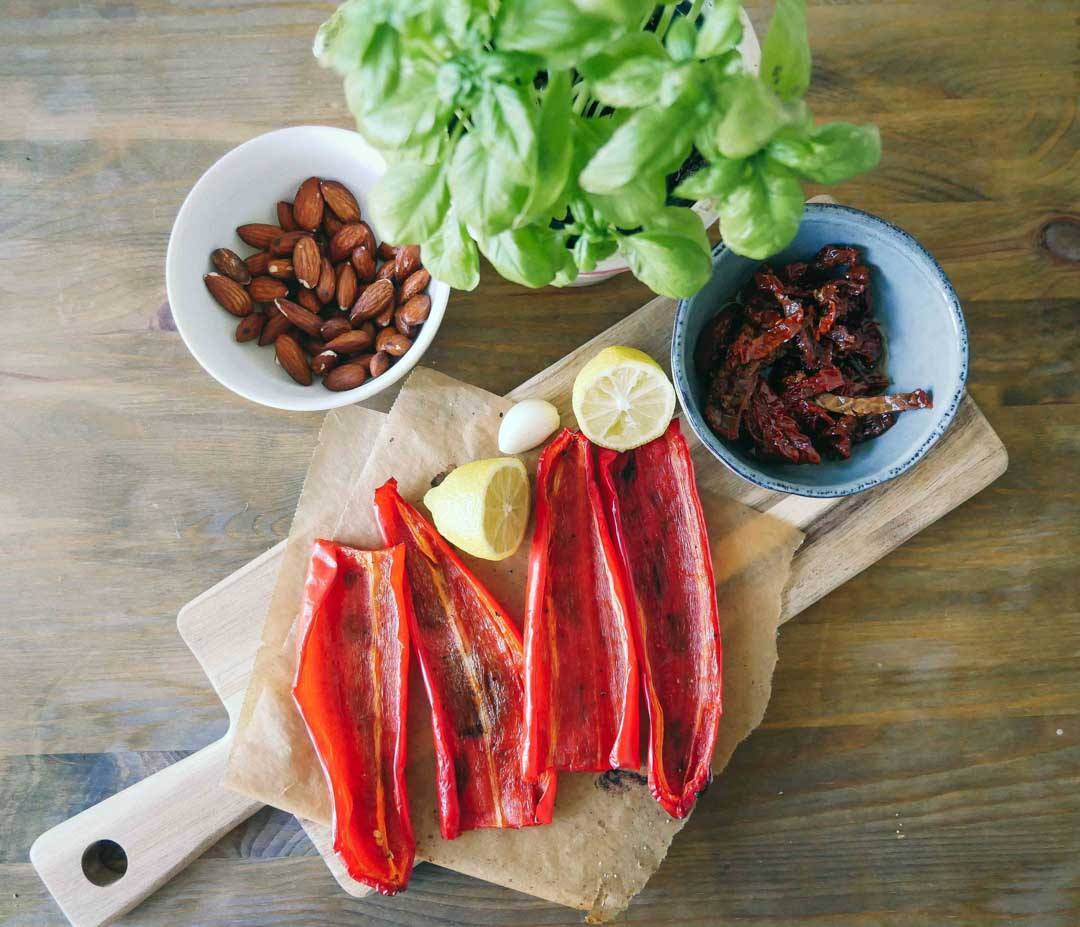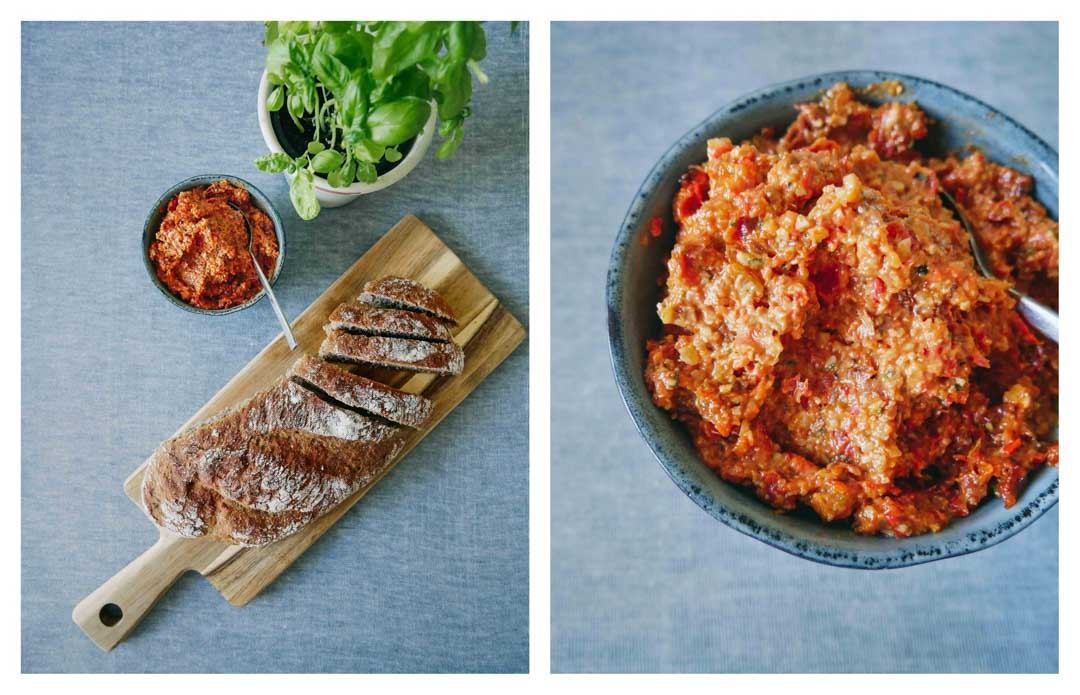 ~ Spanish Romesco sauce served with delicious fresh baked sourdough bread.