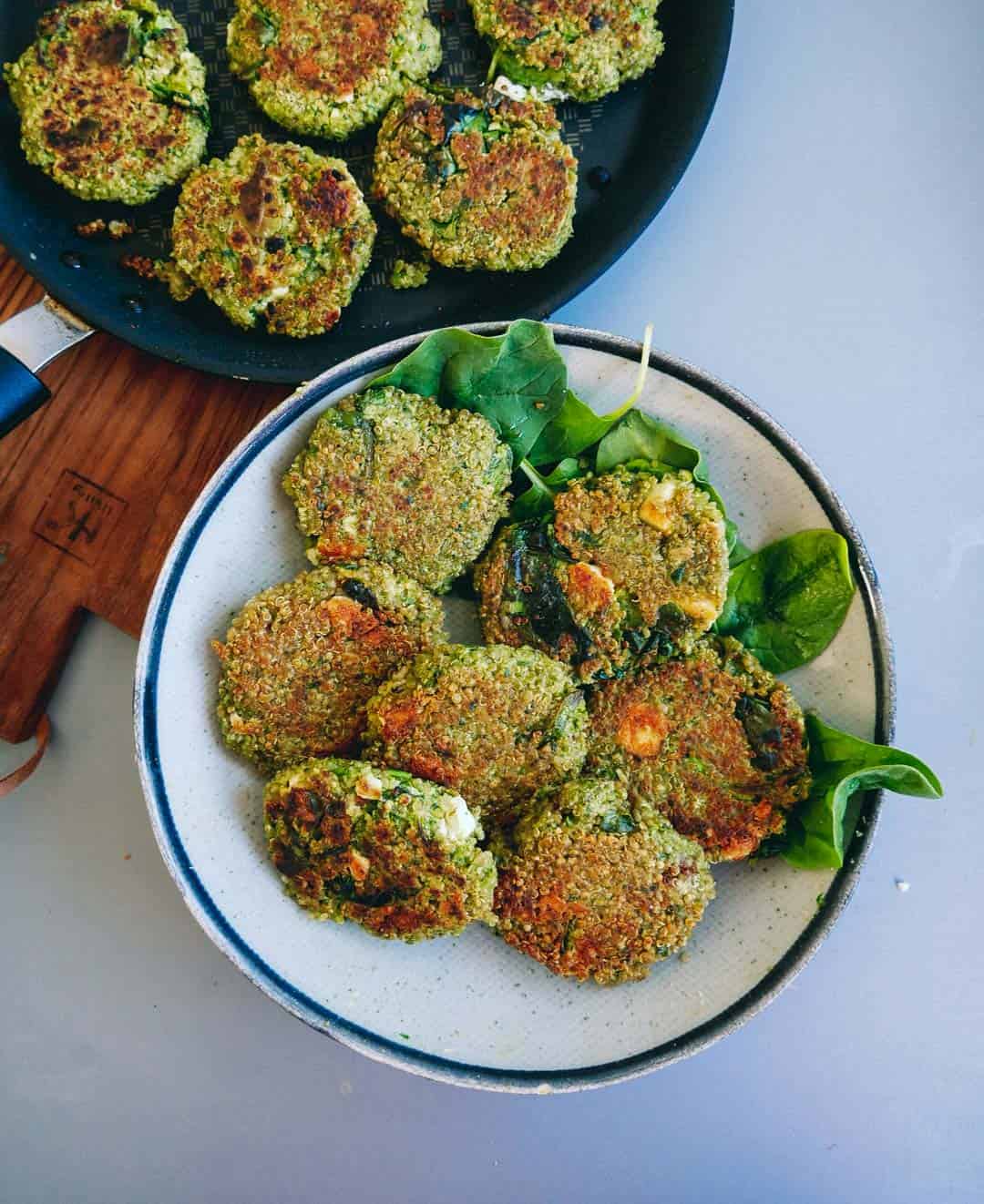 Vegetarian recipe for delicious and tasty quinoa patties – made with spinach and feta cheese.
This recipe is easy to make and a great vegetarian alternative for classic meatballs or meat patties. These quinoa patties are full of protein because of the quinoa, spinach and oats. No flour is used, so a perfect gluten free option for everyone with gluten allergy.
I love to make vegan and vegetarian patties and meatballs. I've eksperimentet a lot lately with new recipes that I continuing will share here on the side.
Using quinoa, pearl barley, lentils or other beans it's very important to use a kind of liquid to the recipe. Or else the taste and result will be too dry. Because of that I've tried here to use half cup of oats instead. And that turned out pretty good!
» Try also this: Serve the quinoa patties with this easy tabouleh salad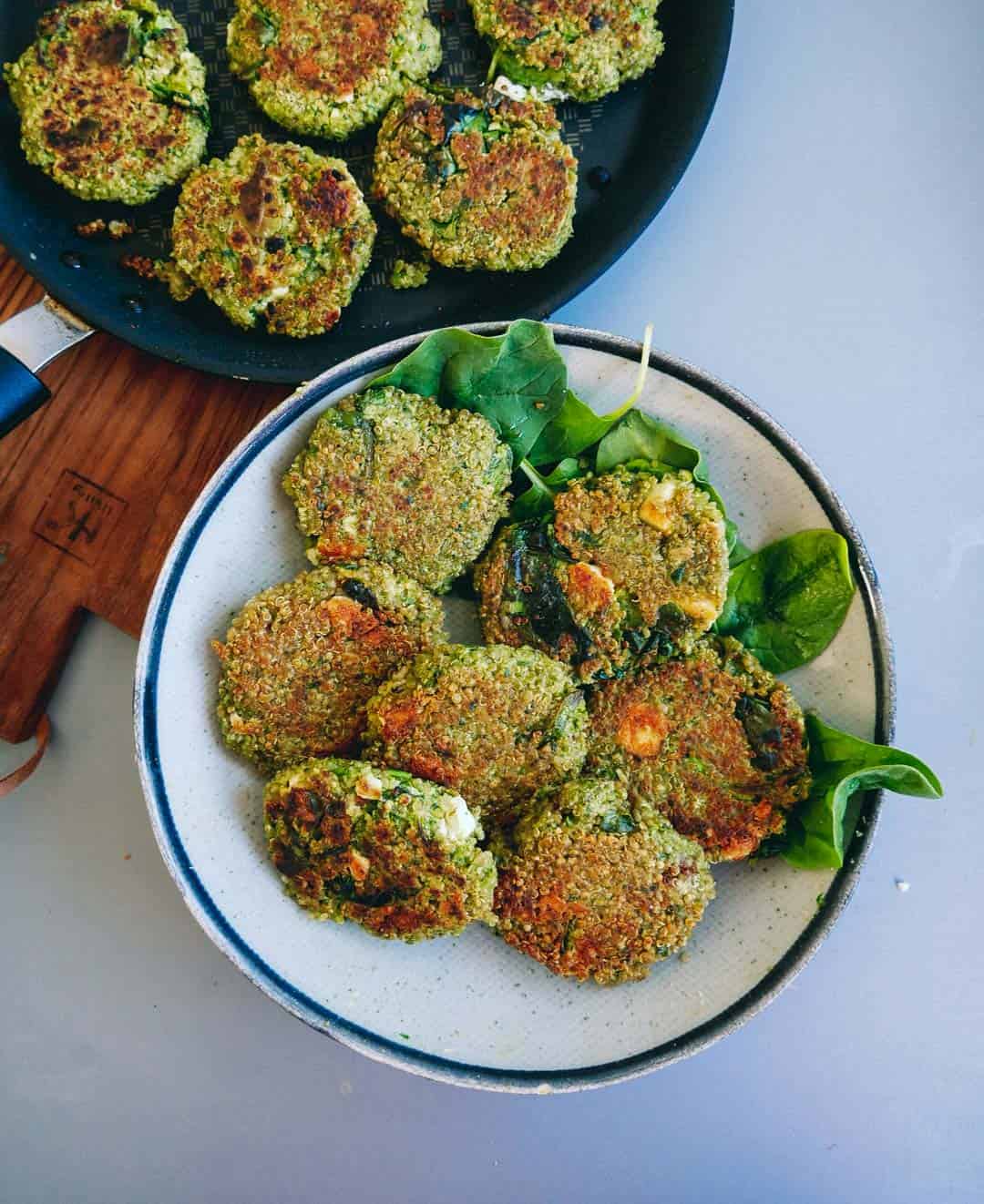 Print Recipe
Quinoa patties
The best recipe for quinoa patties made with spinach, feta and eggs. Vegetarian dinner idea with gluten free option. Use your favorite ingredients.
Ingredients
1 cup of quinoa

1 handful of spinach

2 eggs

2 cloves of garlic

Half cup of oats

2-3 tablespoon feta cheese

Spices: 1 teaspoon paprika, salt og peber
Instructions
1
Wash 1 cup of quinoa and cook like recommended on the package. Press the garlic and chop the spinach.
2
In a big bowl mix the cooked quinoa with chopped spinach, eggs, garlic, oats and feta cheese. Drizzle with paprika, salt and peber. Mix it all with the hands until well combined and form the dough to a round form and let it rest in the bowl. Cool down in the fridge in 30 min.
3
Add oil or plant butter on a warm pan. Form the patties with your hands (use around 1 tablespoon each patty) Cook on the pan a few minutes on each side until golden and crispy.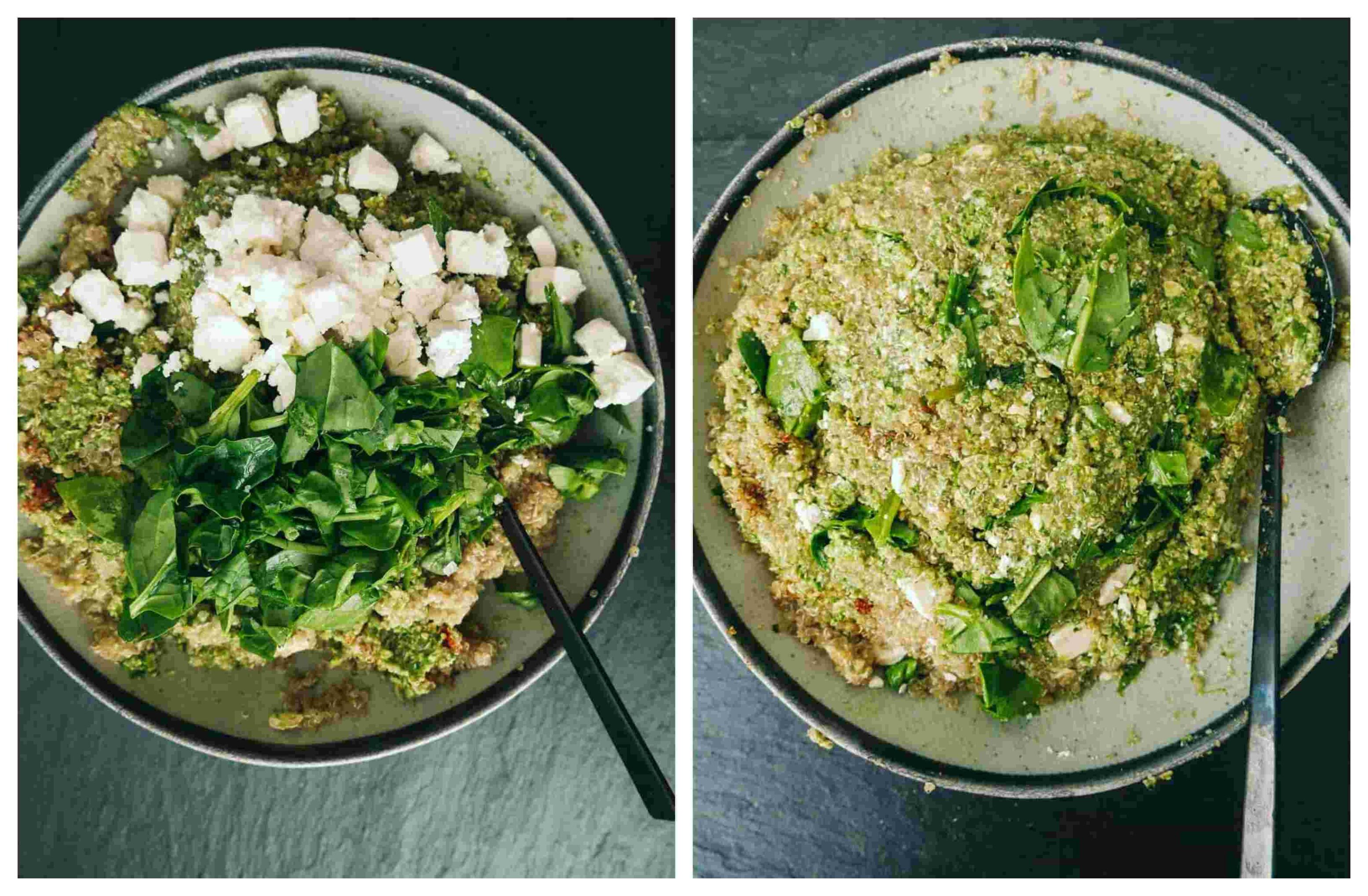 Quinoa patties and other good patty recipes: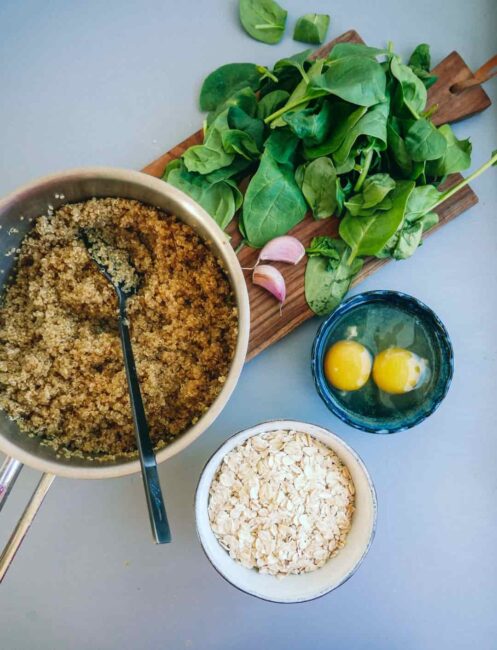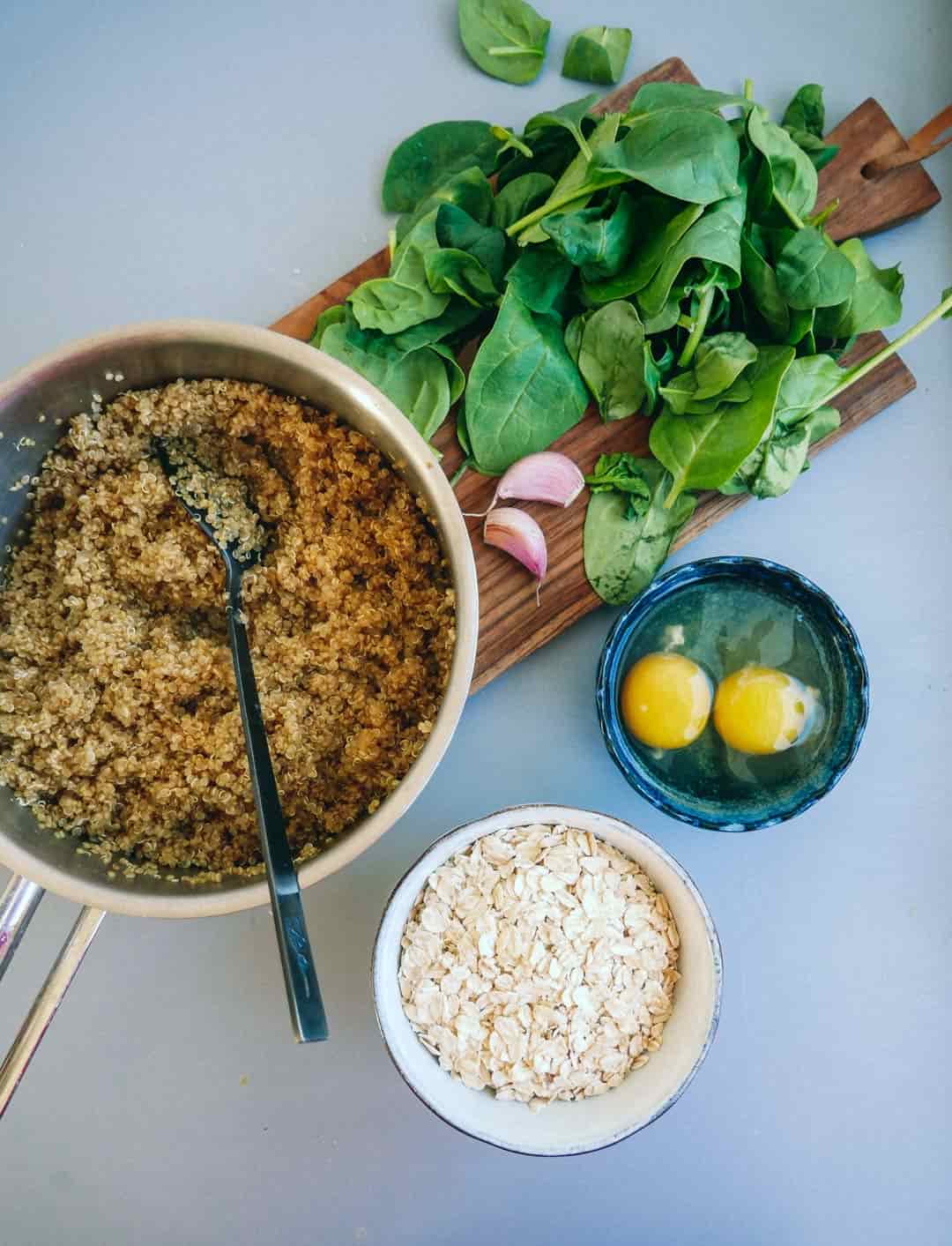 I'm so happy with vegetarian patties because you can make them in endless variationer. When I made patties or meatballs as a kid, it was always the classic ones with meat, eggs, onions, flour etc. And if I think about it it was always the same patty and meatball recipe I made each evening.  
But with the vegetarian ones you have to experiment more with flavors and find good wholesome alternatives. So they still have a lot of taste, are juicy but also contains proteins, vitamins and minerals.
Luckily, I find the vegetarian and vegan ones way more interesting to eat. In this recipe I've used quinoa, spinach, eggs, oats, garlic and feta. The trick is that feta is such a great ingredient. It gives such a rich and deep taste with all the other ingredients.
Soon I'll try to make some more variations – veggie of course – maybe with beetroots or sweet potatoes. Maybe some one like these.
If some of you have good tips and tricks for beetroot meatballs or patties, then please give me a message underneath.