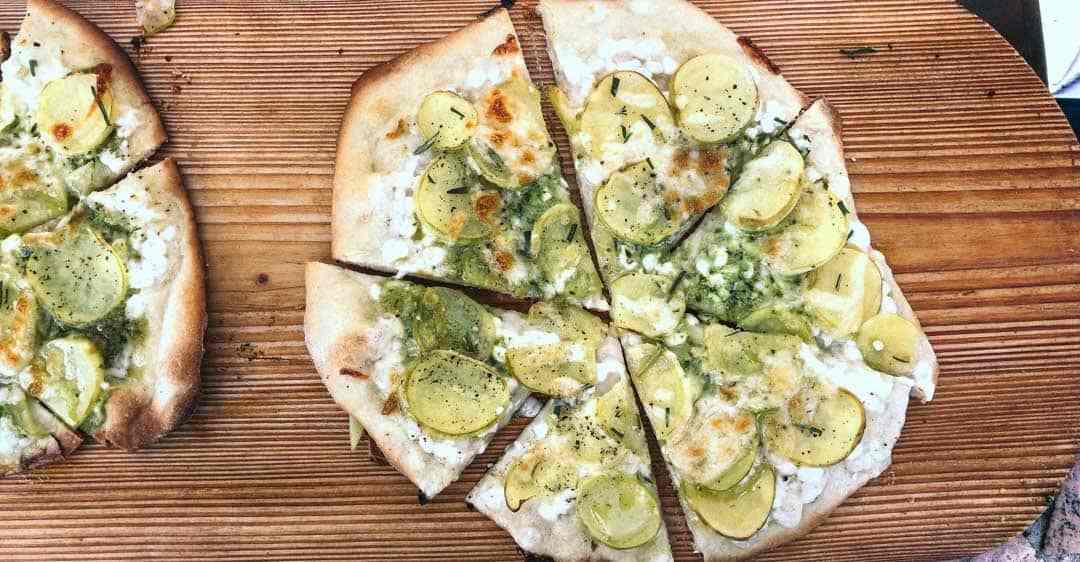 Pizza dough – Thin and Crispy Pizza Crust:
Here is the best pizza dough I've ever made. The key to a really good pizza is, of course, the crust. For your next pizza night at home, make this homemade crispy pizza dough – and finish it with your favorite toppings.
You don't need all famous pizza gear to make a crispy and delicious pizza. The oven makes that job perfectly. But grilling pizza isn't just an alternate method when you don't want to heat up your oven. The best pizza is made in a hot oven, and since your grill can get so much hotter than your oven, for most people it is the best instrument for making delicious and crispy pizza.
We decorated our pizzas with thin slices of seasonal danish potatoes, cheese, soy protein cheese, a good homemade green pesto, oil, salt, pepper – and last but not least a handful of rosemary. If you want a pesto recipe I can recommend my Spinach Pesto recipe here. Green delicious and easy pesto dressing. We also made pizzas with classic tomato sauce, vegetables end even falafels. Find more inspiration in the gallery below.
Here is my recipe for crispy pizza dough. Honestly, this method is not hard, once you get the hang of it, and thanks to the extra-high heat of the grill, it makes you some of the best pizza you'll ever eat!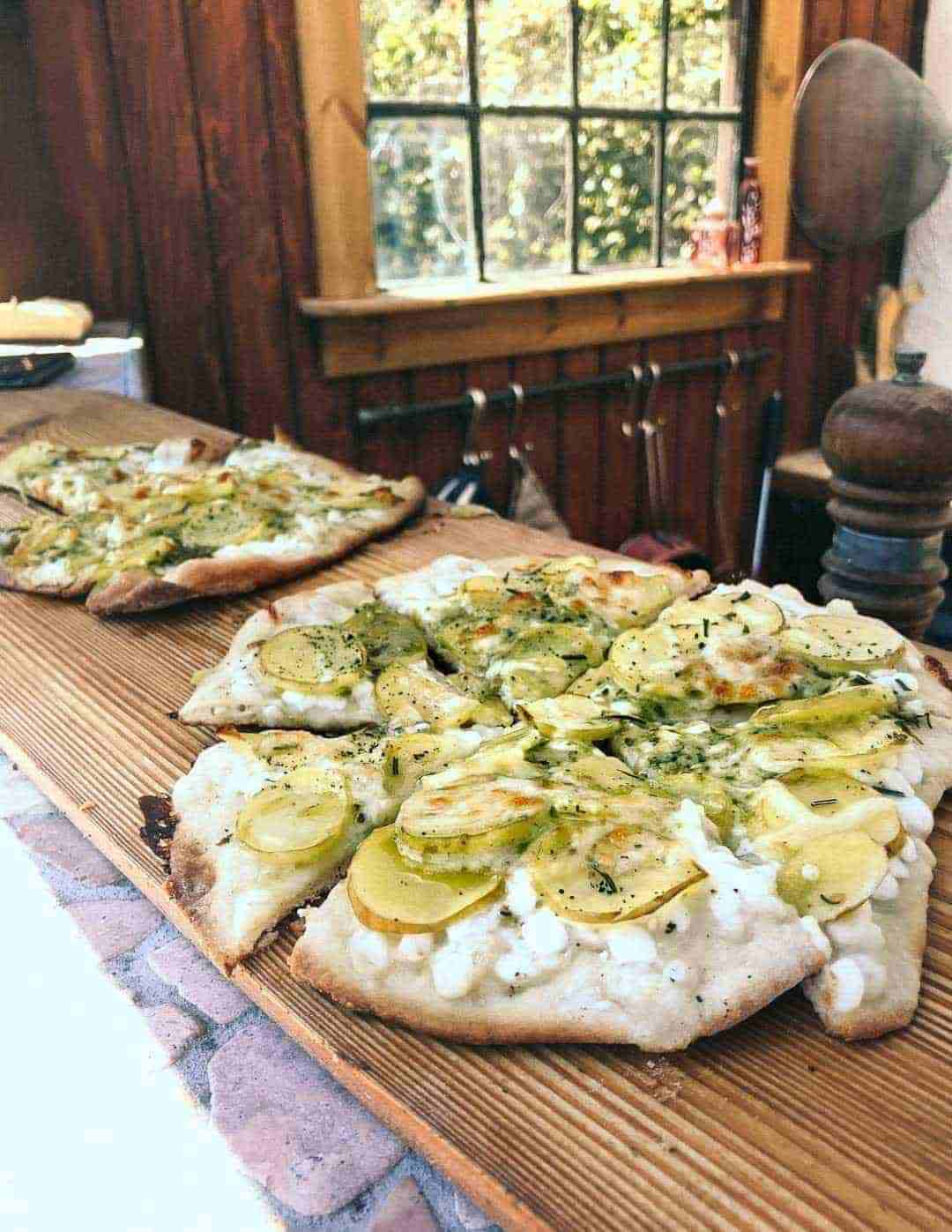 Print Recipe
Homemade pizza dough
The best Pizza Dough – Vegan pizza with potatoes. For your next pizza night at home, make this homemade delicious crispy pizza dough.
Ingredients
3 cups of water

1 tablespoon maple syrup

20 g fresh yeast

4 tablespoon olive oil

400 g tipo 00 / pizza flour

600 g organic flour

2 teaspoon of salt
Instructions
1
Put water, syrup and olive oil in a big bowl. Add the yeast and mix together. Add 1/3 flour and mix together. Drizzle with salt and add 1/3 flour again, mix together. Add the last flour and mix together in 3-5 min. The dough needs to be sticky and soft.
2
Cover a thin layer of olive oil to a big bowl and add the dough. Let the dough rest for about 1 hour.
3
On a floured surface, take out the dough on the table. Cut out the dough around 8-10 pieces (depends on how many pizzas you want - mine were a little small). Roll out the dough very thin.
4
Put the pizzas on each piece of baking paper.
5
Add your favorite toppings and bake the pizzas 5-10 min. grill or in the oven at 250º c until crisp. Serve with a little more olive oil, and basil leaves if using. Repeat this step for remaining pizza.
Summer weekend – the ultimate lunch:
It's going a little crazy when my dad and I are hungry in the kitchen. We made 10 pizzas instead of 2. But why should we only make 2 pizzas – when you can make 10? And when you know that you are hungry enough to eat 10? We needed to try.
After 2-3 hours making pizza dough, decorating pizzas and eating way too much pizza, I realized that the pizzas crust was more crispy than I've never tried before. We grilled so many pizzas: 5 classic potato pizzas, 4 with vegetables and one with falafels. Yes, I think we had enough pizzas to open our own pizzaria and feed every customer..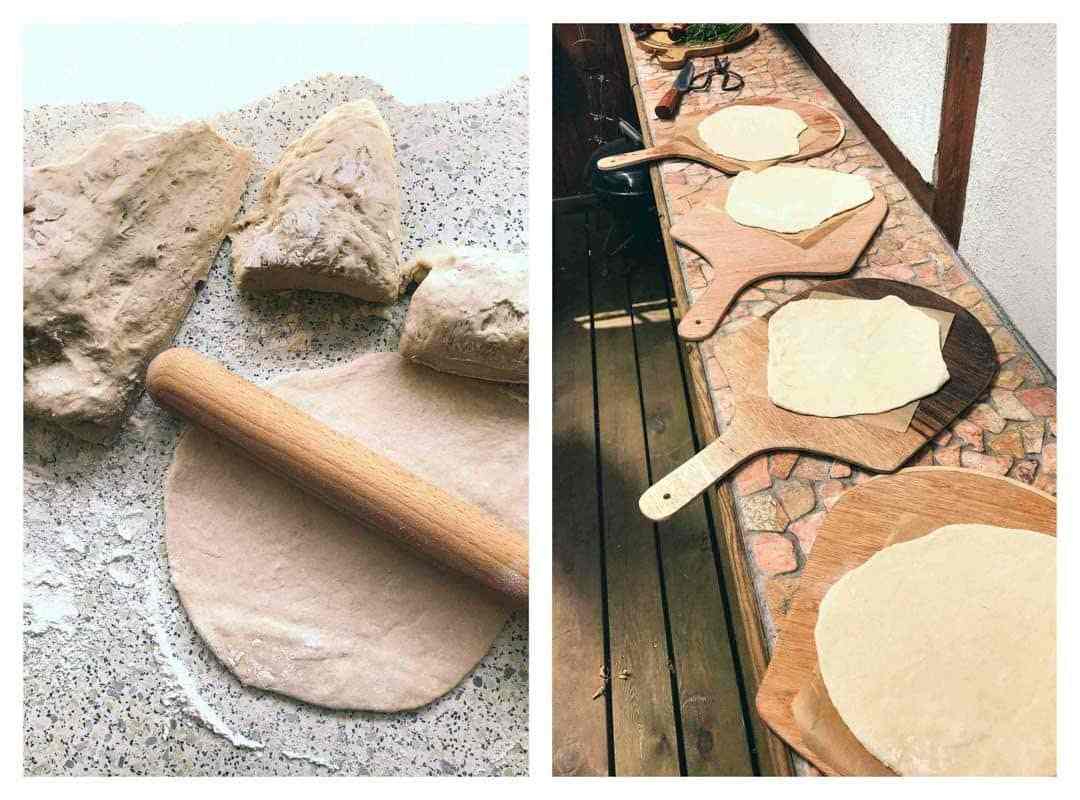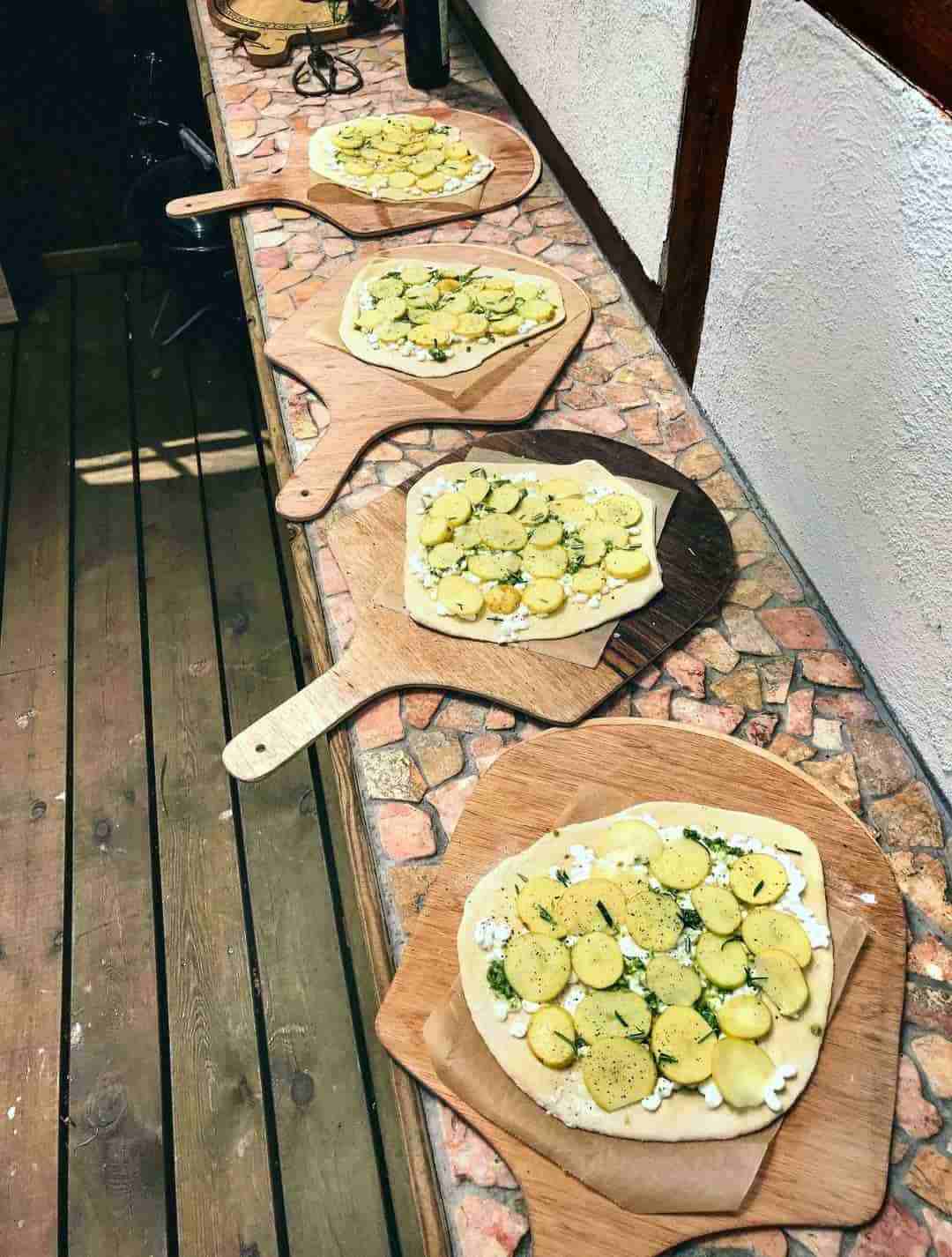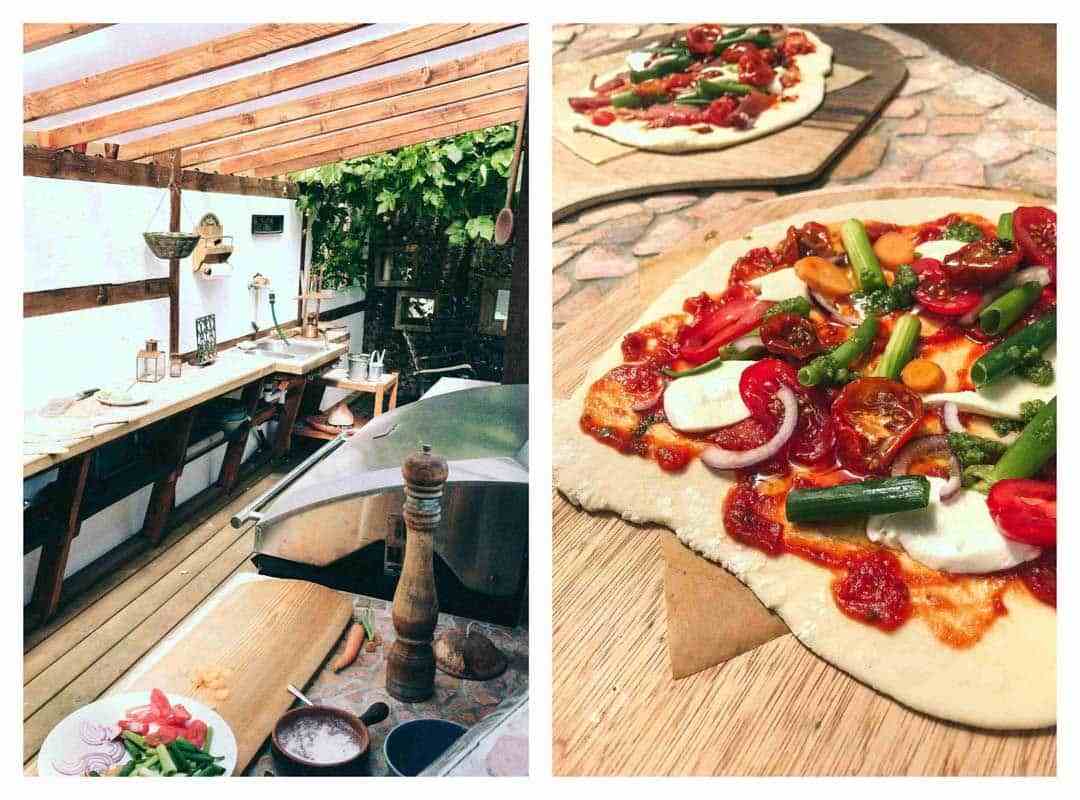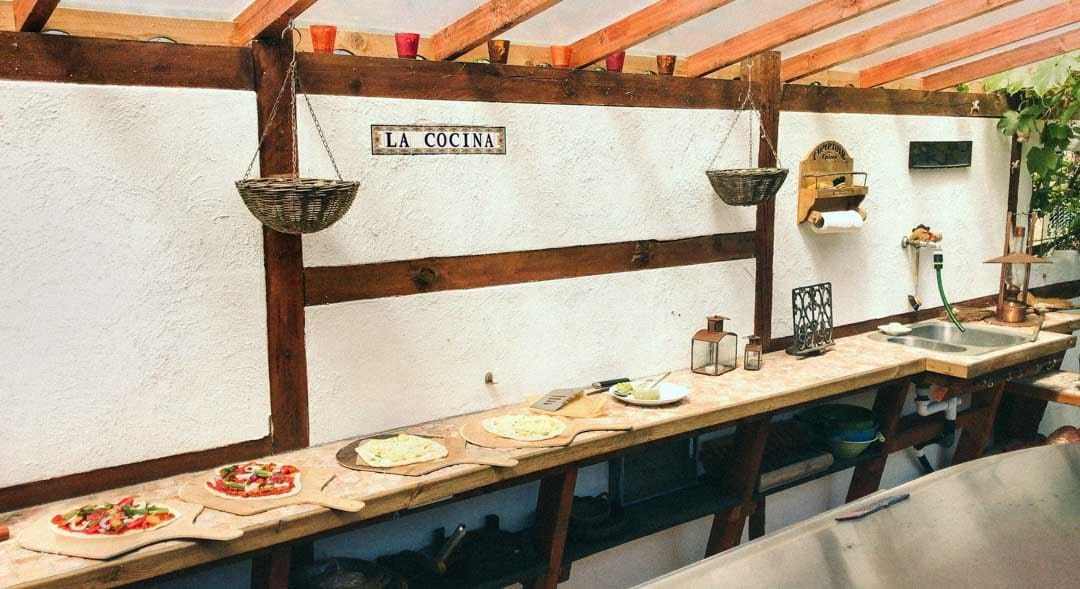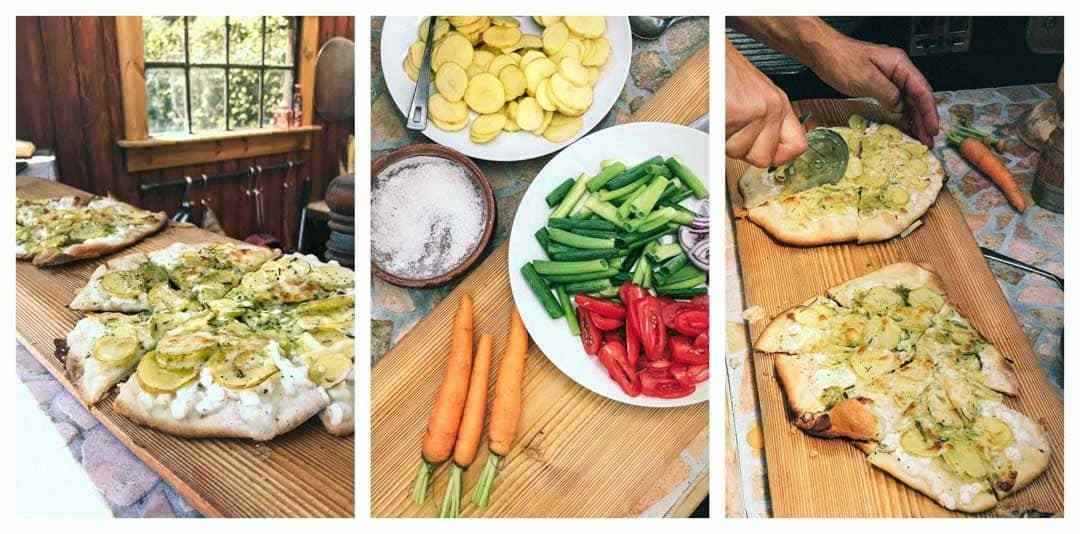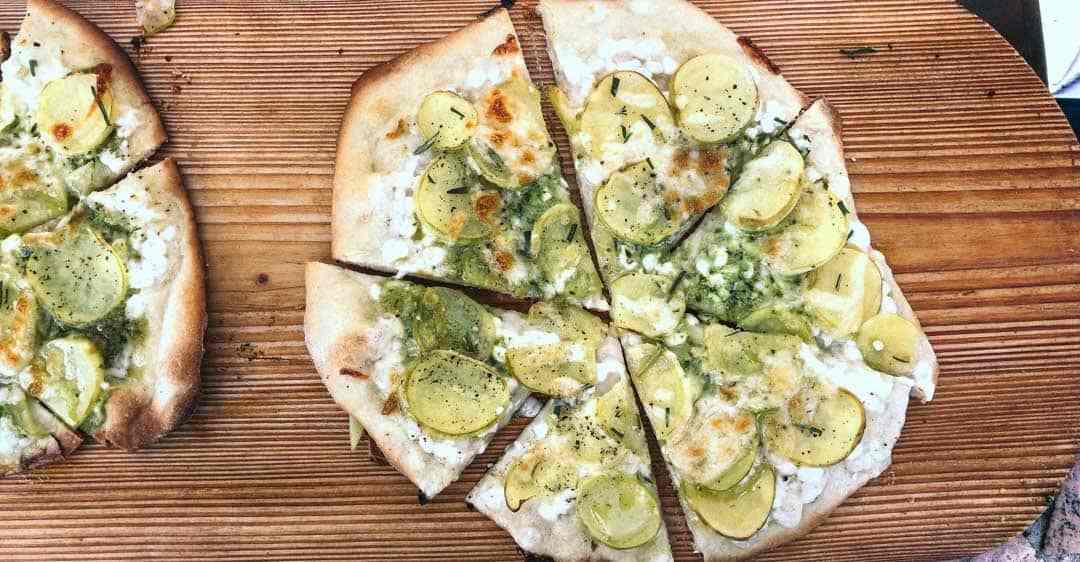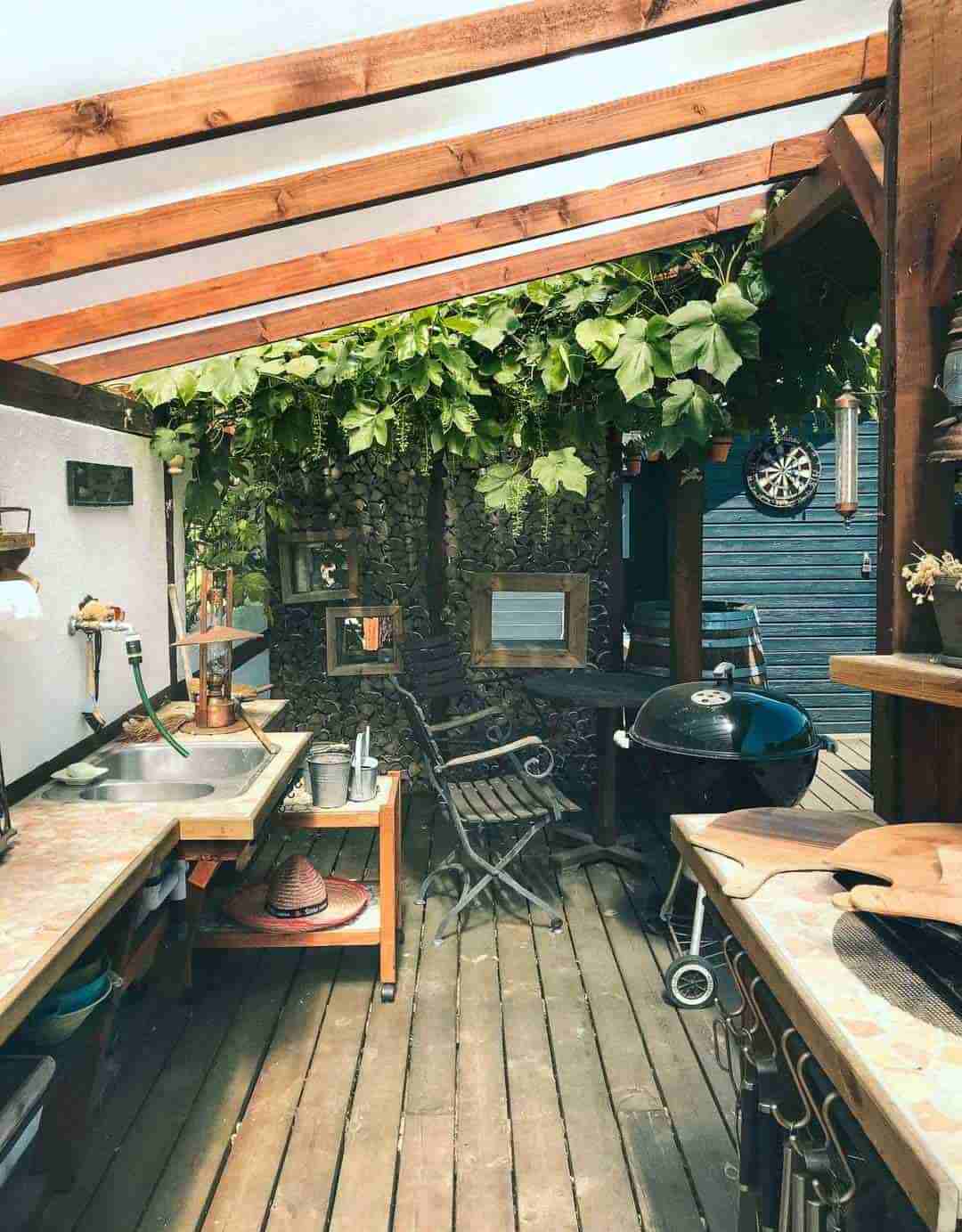 ~ Outdoor kitchen – the perfect lunch spot. //Iphone 8.
Rate the recipe here ↓