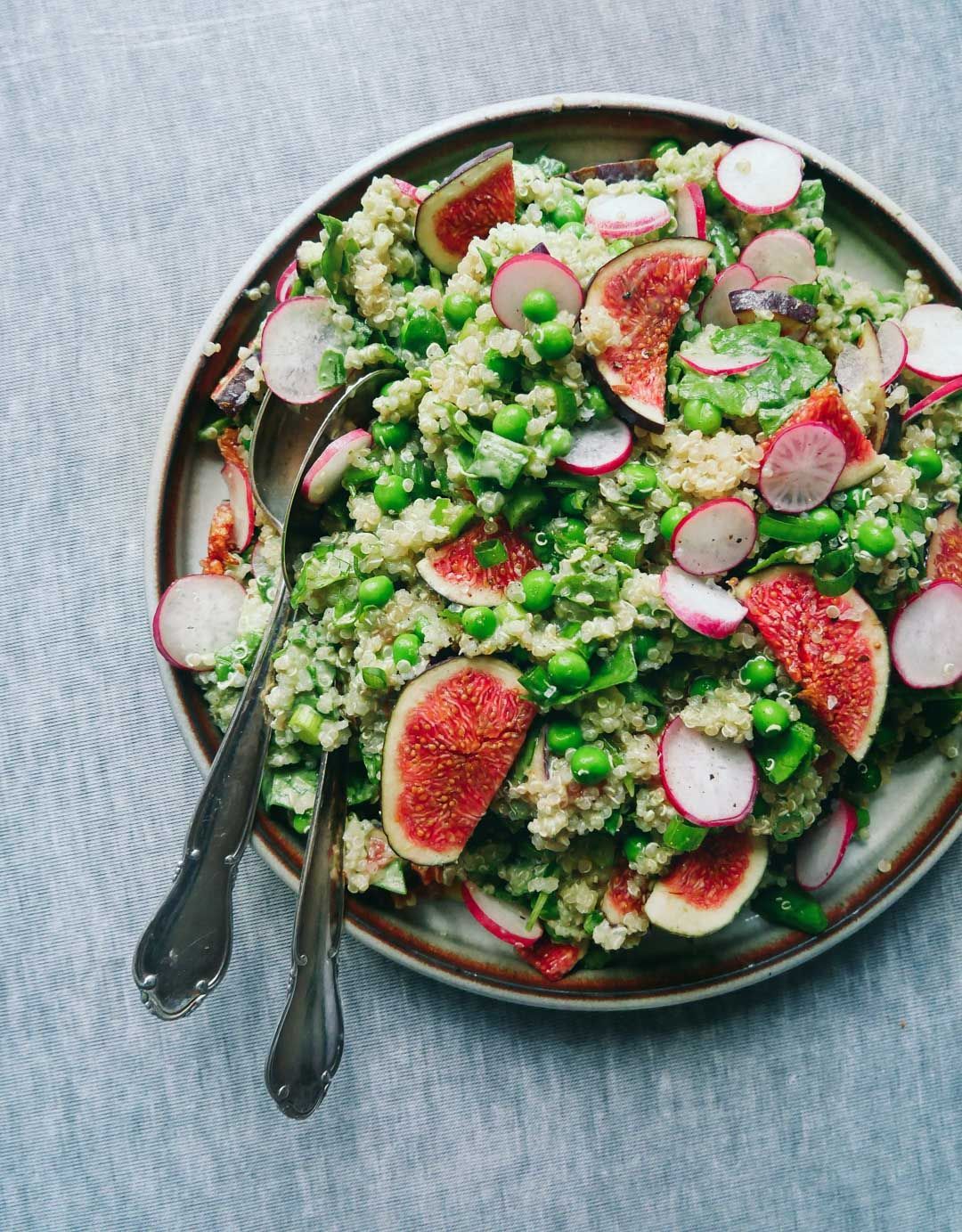 The best fig salad with quinoa and avocado cream.
Fig salad and quinoa taste so great together and reminds me so much of summer salad recipes. This recipe is made with crispy small pieces of quinoa, sweet seasonal summer figs, fresh kold peas and creamy avocado. And with this avocado cream, the salad bowl is getting more juicy and full of flavor.
When you serve this, the kids are gonna eat another portion, while their parents are gonna ask for the recipe. I think it might be my favorite salad this month. Ate just the half of the salad the first day, haha. If you need some of the ingredients then just make the recipe with the ones you have.
You can easily omit some of them or replace with other of you favorite fruits or vegetabels. Bulgur or rice is actually also great to use, if you don't have quinoa.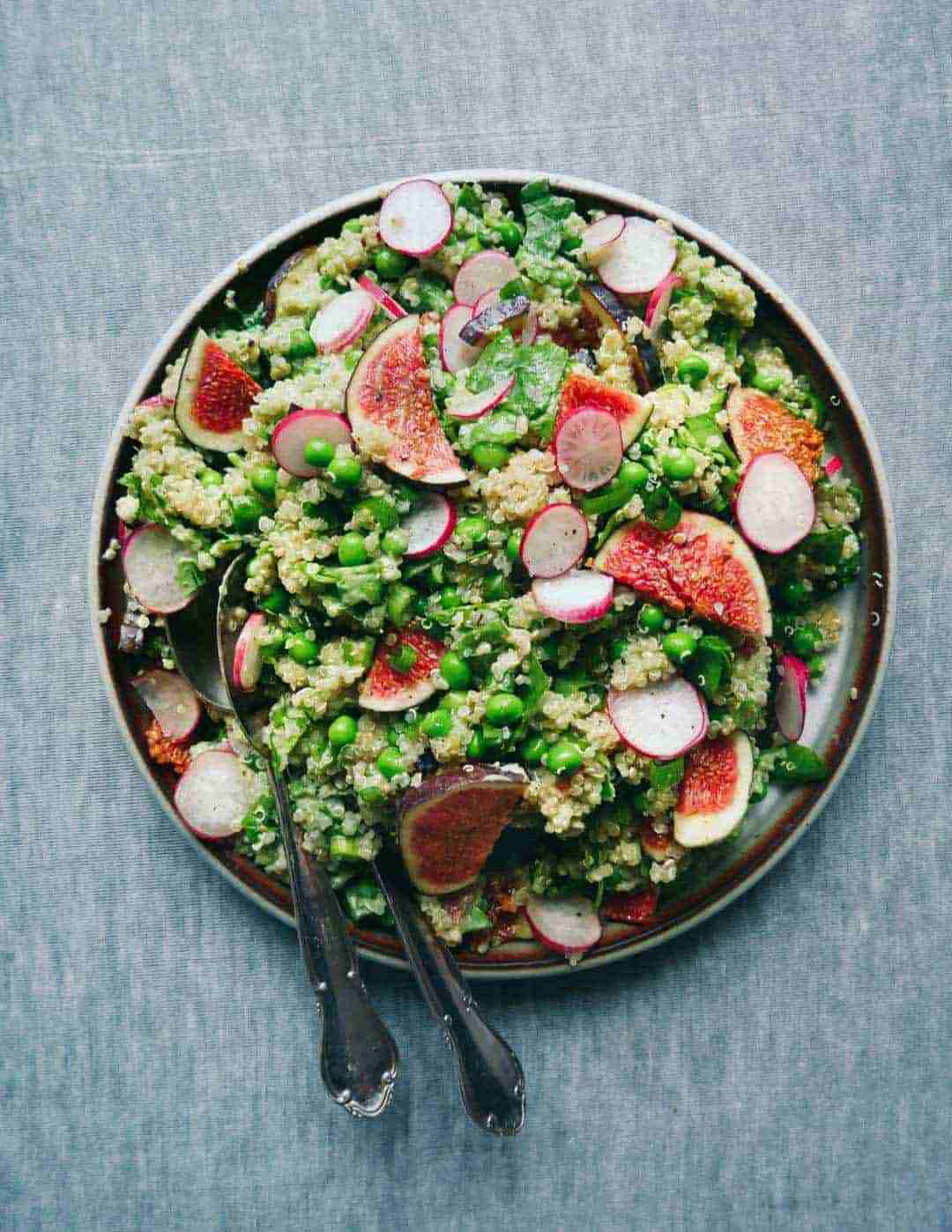 Print Recipe
Fig salad with quinoa and avocado cream
Fig salad with quinoa. The best summer/autumn salad with vegetables and creamy avocado dressing.
Ingredients
4 fresh seasonal figs (organic)

1 cup of quinoa, washed

1/2 cup of spring onions, chopped

1 cup of peas

2-3 radishes, sliced

A handful of fresh spinach leaves

Avocado dressing:

1 avocado

1 handful of fresh spinach leaves

1 clove of garlic

juice from 1 small lemon

1 tablespoon soy cream, or other naturel cream

2 tablespoon of olive oil

Taste with salt and pepper
Instructions
1
Put quinoa in a can and cook for about 10-12 min.
2
Chop spring onions, spinach leaves and slice the radishes.
3
To a blender add the avocado, spinach, garlic (pressed or finely chopped), lemon juice, naturel soy cream, oil, salt and pepper. Mix it all well together in about 10 sec.
4
Once the quinoa is done, cool down under water and mix in a big bowl with the spinach, peas and add all the dressing into it. Mix it together so it's all well combined and gets a creamy texture.
5
Decorate the salat on a plate or in a bowl. Add the fresh fig slices on top together with slices of radishes. Finally taste before serving, add salt and pepper if needed.
The best about quinoa food..
Often when I make my salads I make them with no recipe. I just use what I have in the kitchen, mostly a difference of: vegetables, nuts, dressings and even berries from the season.
Lately I've made my quinoa salads with a big amount of dressing or dips. I just love quinoa food, it's so tasty and healthy at the same time. I actually make this avocado dip the most of the times. It's all worth adding some juicy flavors to a dry salad. Because salad with bulgur, quinoa, kale or spinach often gets a little dry to eat with no oil or dressing. That being said, you can easily omit the avocado dressing from this quinoa salad, if you like it better without. Enjoy, and I hope you'll like it! Just write a comment below if you have any questions making it. You can also or rate this recipe underneath.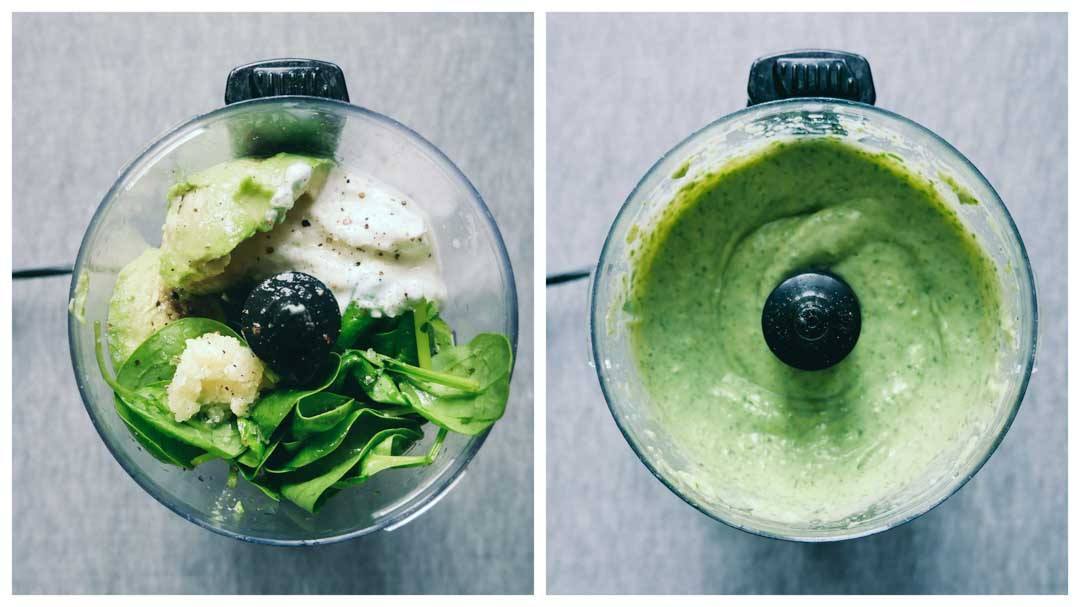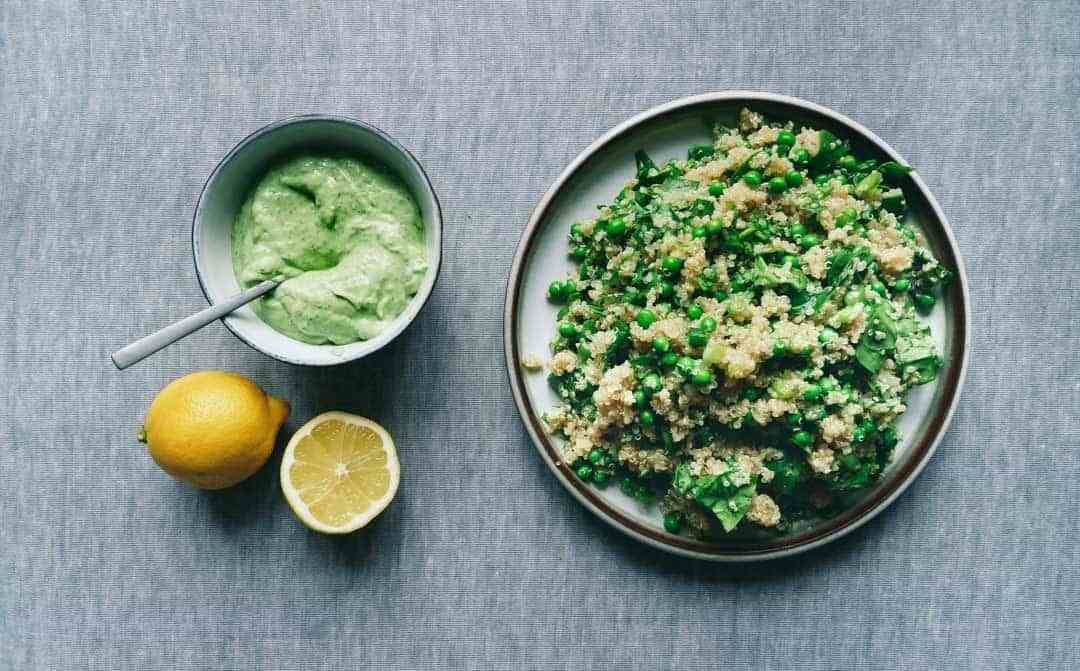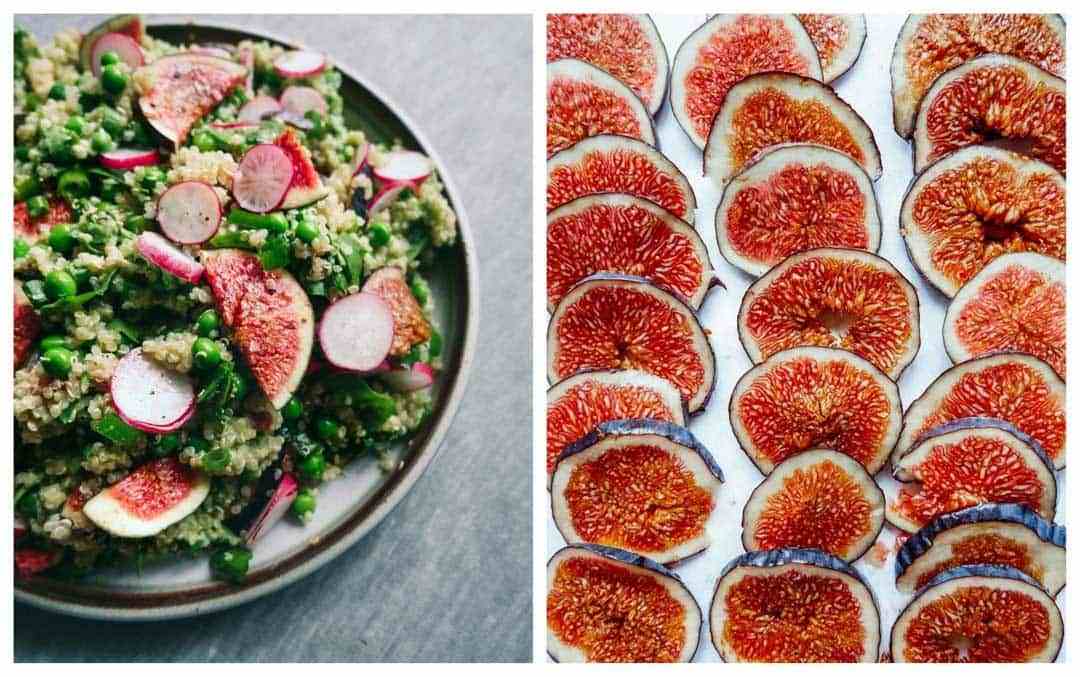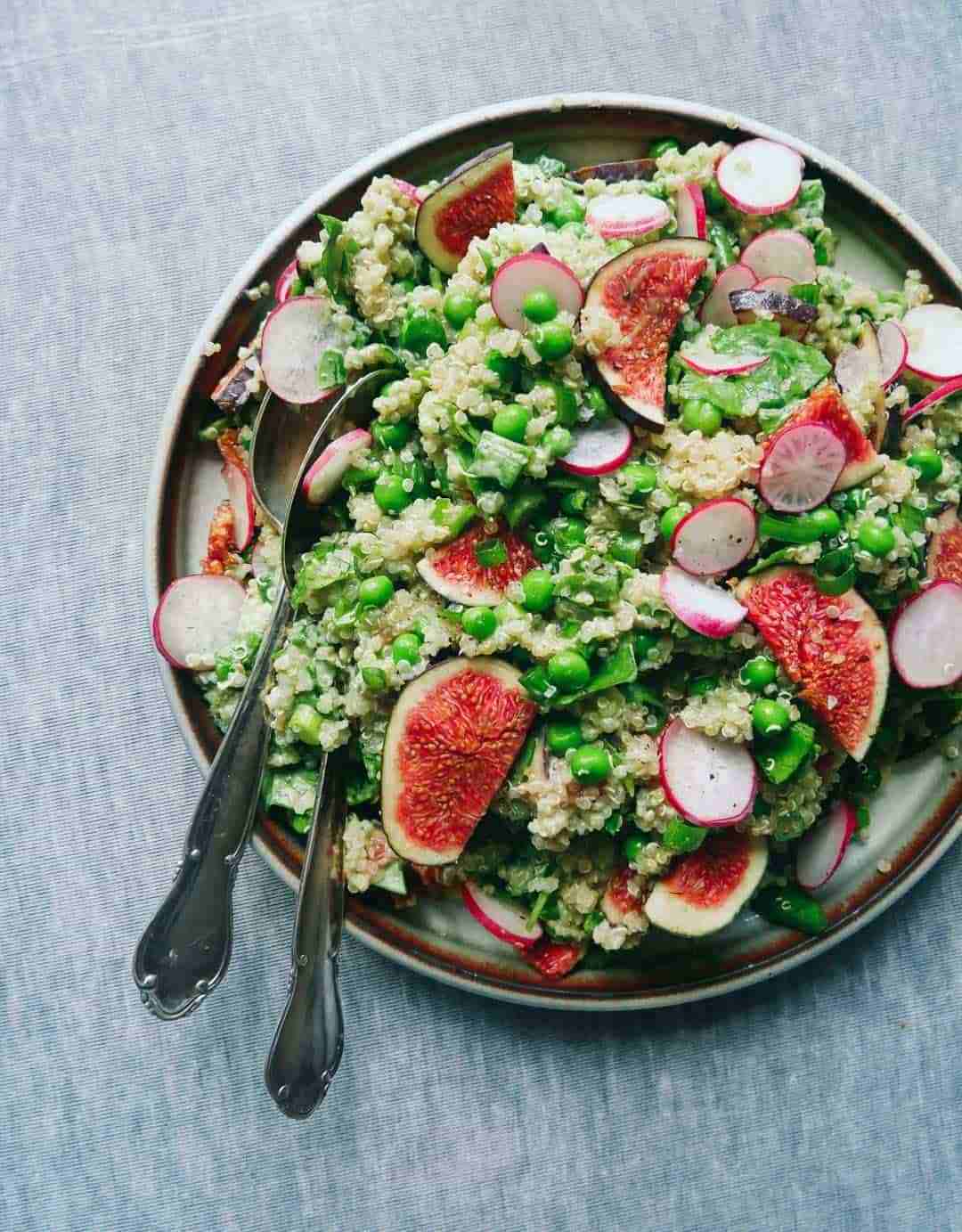 Rate the recipe below ↓