Easy chocolate cake with banana & berries on top
Chocolate cake with banana: I've tried to make a lot of different chocolate cakes that last months and I just love to experiment with different flavors and textures! Here is some of my best results:
• this banana bread is an easy recipe with cacao, chocolate pieces & a lot of bananas.
• a delicious chocolate cake in layers with cinnamon and fig cream + summer berries on top.
• .. and last but not least this easy classic vegan chocolate cake a traditional recipe full of sweetness!
THIS recipe underneath is also a classic chocolate cake with just a little banana, chopped chocolate pieces and a very low amount of added sugar!! This recipe is still in the making, but think it's very close to be one of my best result for a more 'naturel' vegan chocolate cake so far. Go find the recipe underneath:
Cake recipe:
(Start preheat your oven to normal 200º C)
• 1,5 dl flour (3/4 cup)
• 2 sp coconut sugar (or normal sugar – can be omitted)
• 1 tablespoon baking powder
• 2 dl of cacao powder (1 cup)
• 1 tablespoon baking soda
• 1 tablespoon vanilla extract
• a big pinch of salt
Mix all the dry ingredients in a big bowl. Add the wet ingredients below:
• 2 dl plant-based milk, I used almond (1 cup)
• 3 sp melted coconut oil
• 1 tablespoon apple vinegar
• 1 mashed banana (add the banana when all the ingredients above are combined)
• 140g chopped chocolate pieces
Combine all the ingredients in a big bowl carefully (do not overwork) and let sit for 7-10 minutes. Add your ingredients into a oiled loaf tin (or use baking paper), place in the oven and bake for 40-45 minutes. Use a fork or toothpick to know when the cake is done. Cool down before eating.
Whipped soy cream:
Whip your cream like it is or add 1 spoon of lemon juice, if you want a more sour flavour. Whip at highest on your mixer (because of the soy ingredient it's taking a bit more time than normally cream). When it's finish add carefully on the cold cake.
~ Decorate the cake with berries, red sorrel, popped quinoa (I just loooove popped quinoa – I think I've used it for everything lately ….) and add what else you like on top of the cake! Eat and enjoy! Hope you could use this kind of chocolate cake recipe – please let me know if you have any questions! ✧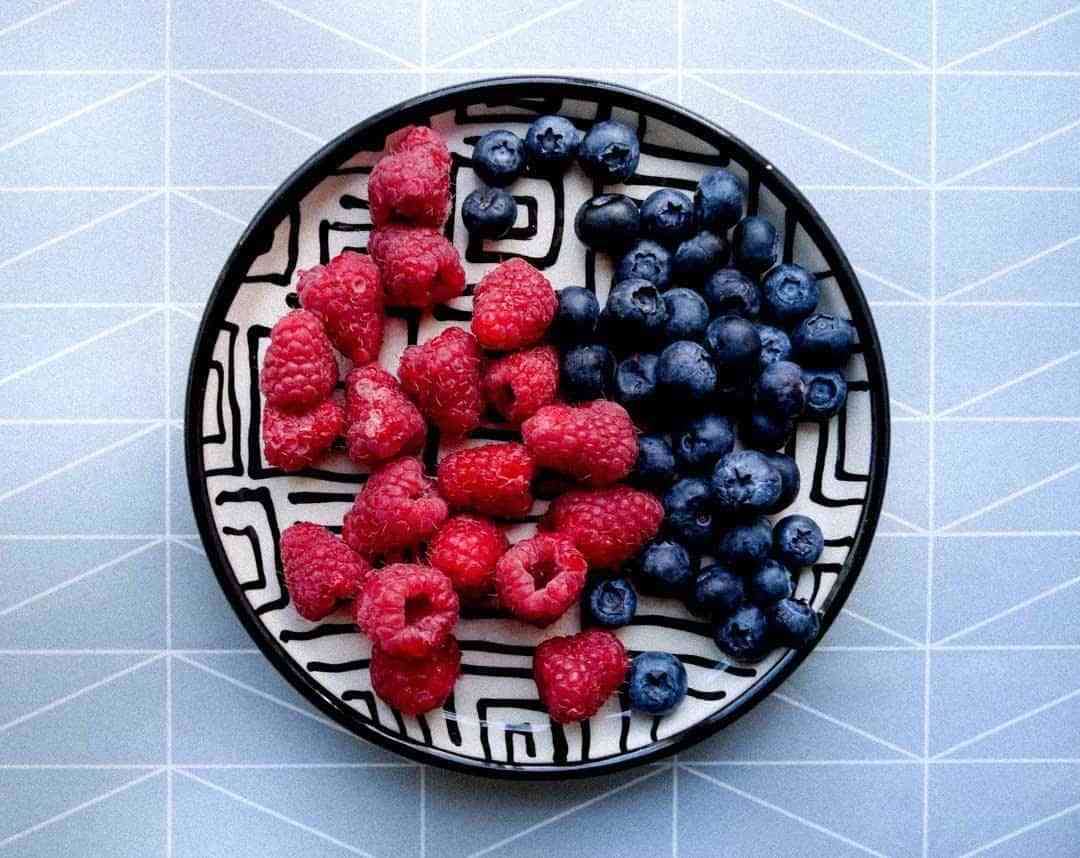 ~ Love decorating my cakes with berries on top of the cake. I'm totally waiting for summer and the seasonal berries to come – they are so much better!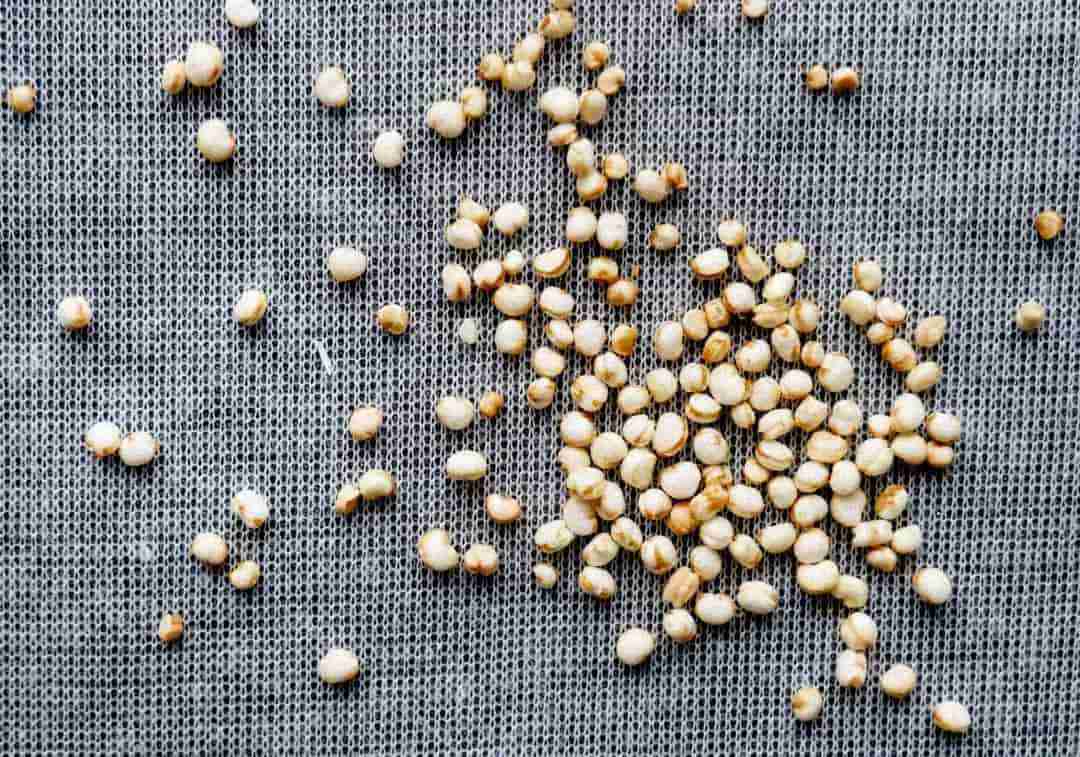 ~ Close up on popped quinoa! Just love these – it taste a little fun, but are filled with protein, fiber, iron and other vitamins and minerals.. And it's not a bad thing they are pretty for decorating!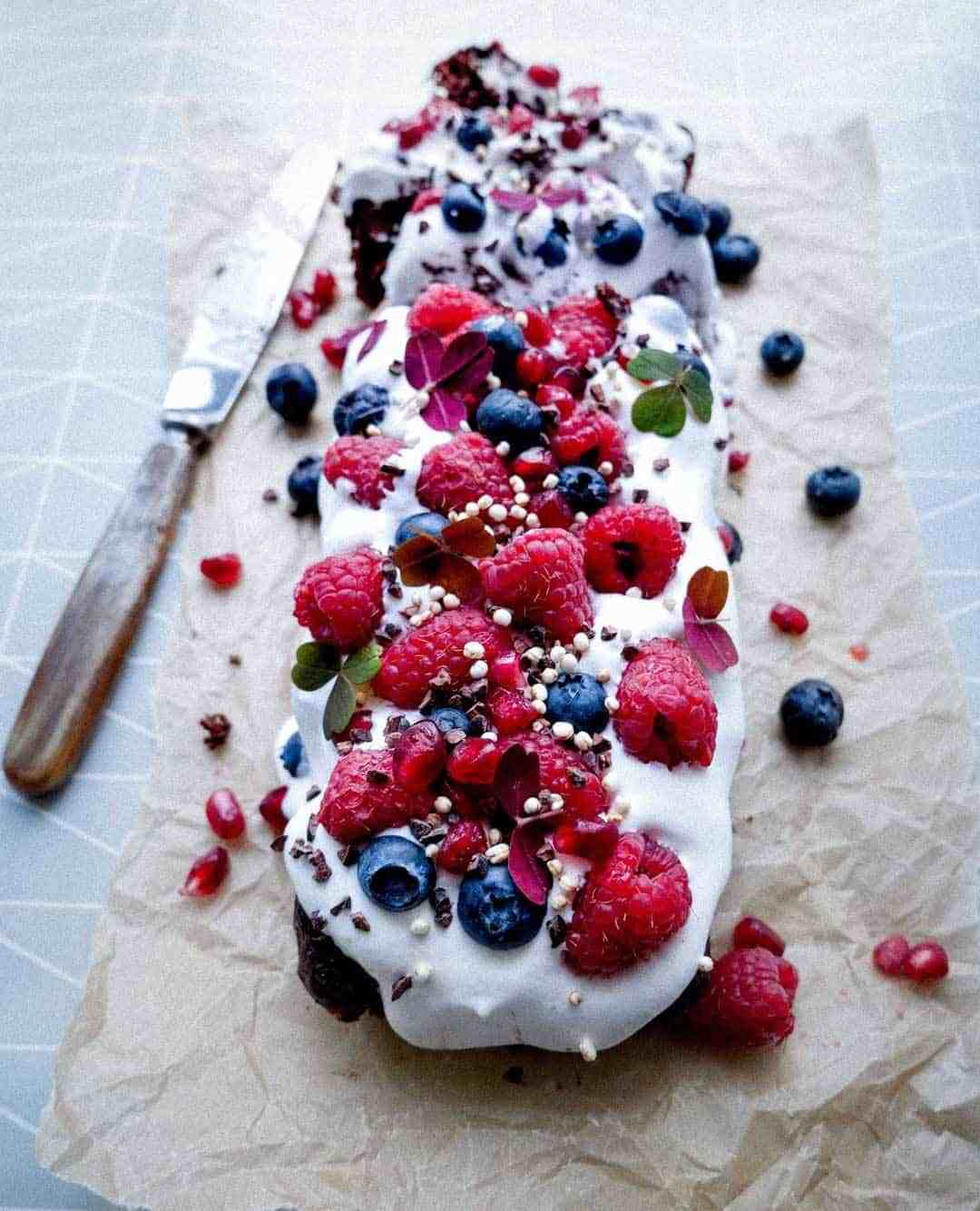 ~ And here's the finish cake, cut in pieces and ready to eat! Hope you can use this recipe – let me know if you have any questions! Enjoy! 
Rate the recipe below ↓