Crispy banana waffles with raspberries, chia seeds and warm melted chocolate
Banana waffles: Never ever get tired of this treatment! They are the best healthy spin on the classic 'banana pancakes'. Each waffle is just bursting with flavour – the richness from the cinnamon works so well with the lemon and sweetness from the melted chocolate. They're so delicious – they would make the best breakfast or sweet dessert!
Banana waffles:
• 3 dl almond milk (one big cup)
• 1 banana
• 1 teaspoon baking powder
• 70g oatmeal grains
• 1 teaspoon cinnamon powder
• 1 vanilla powder (or a vanilla pod)
• 2 tablespoon of chia seeds
• 4 tablespoon organic flour
~ mix all ingredients.
Preheat the waffle iron. Mix all ingredients in a big bowl. Let is turn on the heat for a minute or two, once it is really hot add a teaspoon of coconut oil or plantbutter to the waffle iron and allow it to melt. Once it has melted add waffle dough (use a spoon to shape it). After about two minutes check the bottom of the waffles – I gave mine minimum 6 minutes. If it's cooked then remove the waffles, add another teaspoon of coconut oil and go again the same.
Decorate your waffles with maple syrup, fresh seasonal berries, bananas or what you might like! I also melted some chocolate + a little bit of plant-based butter together over boiling water. Hope you could use this recipe!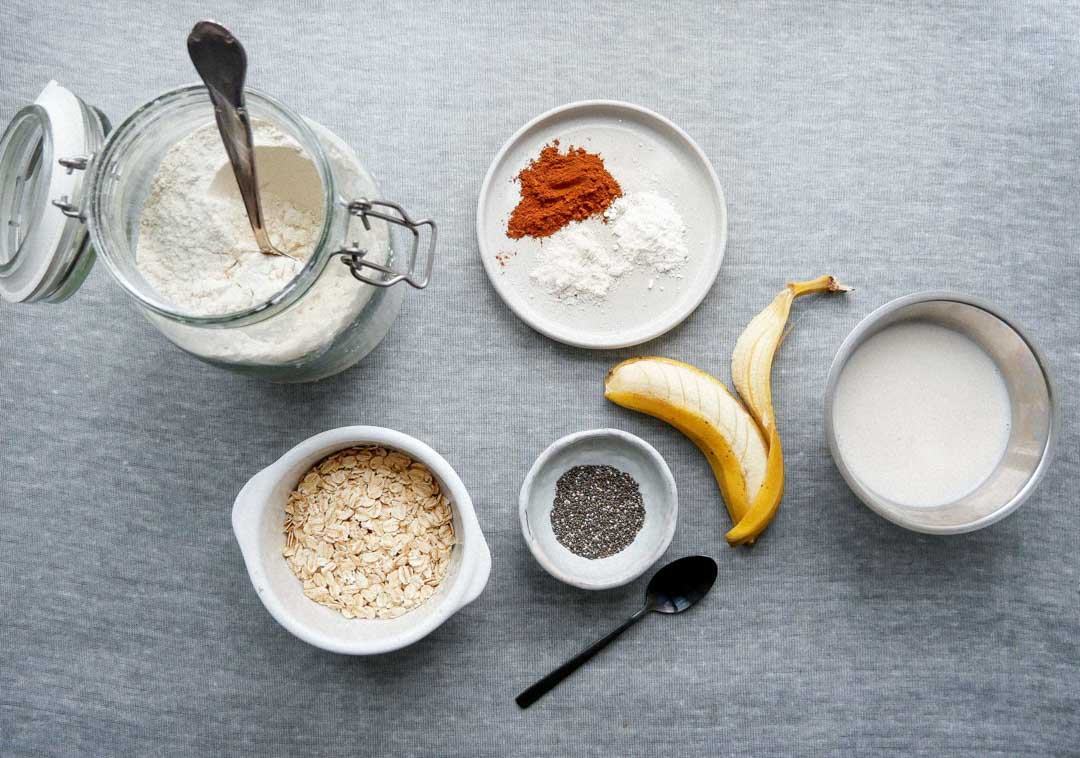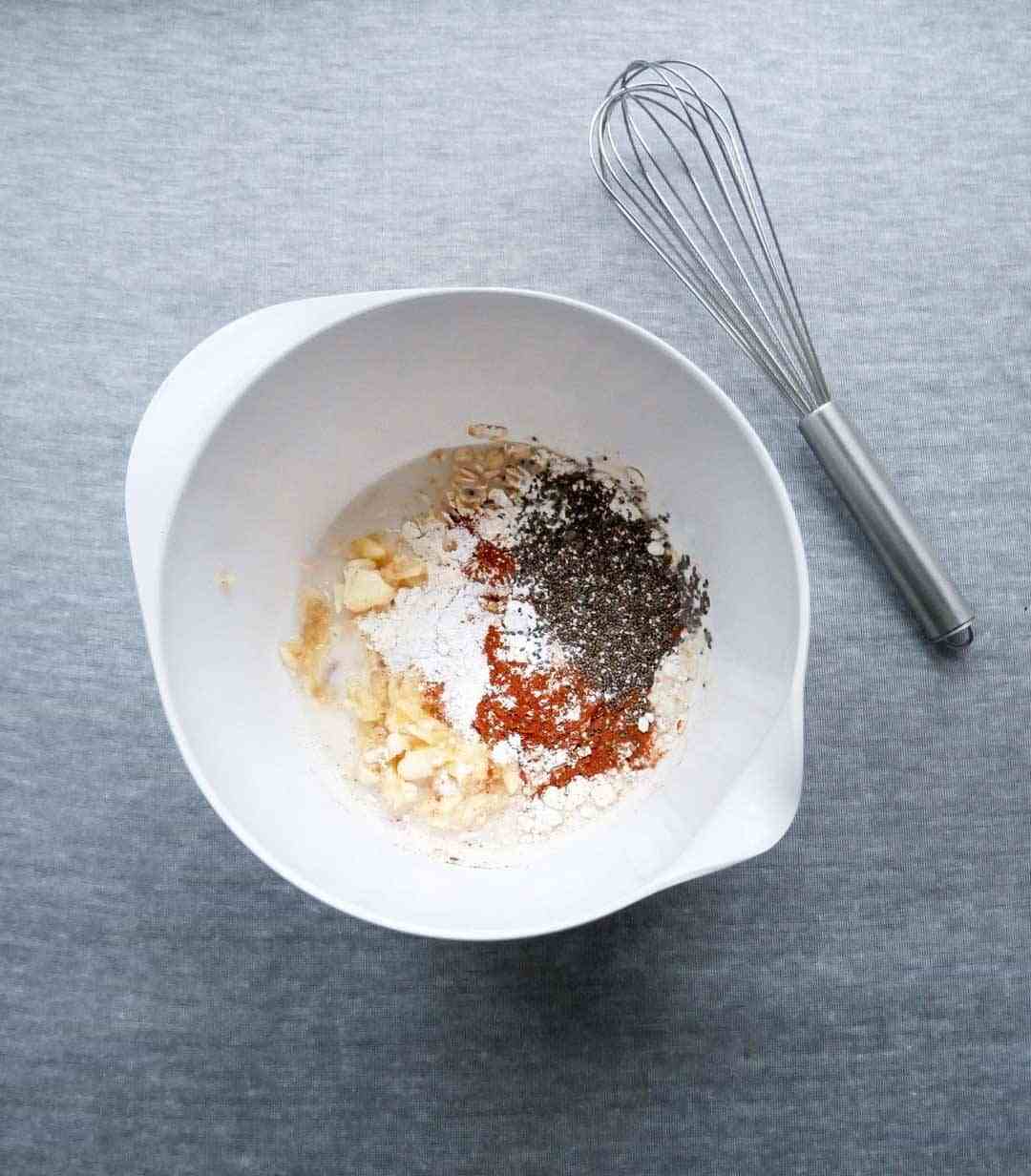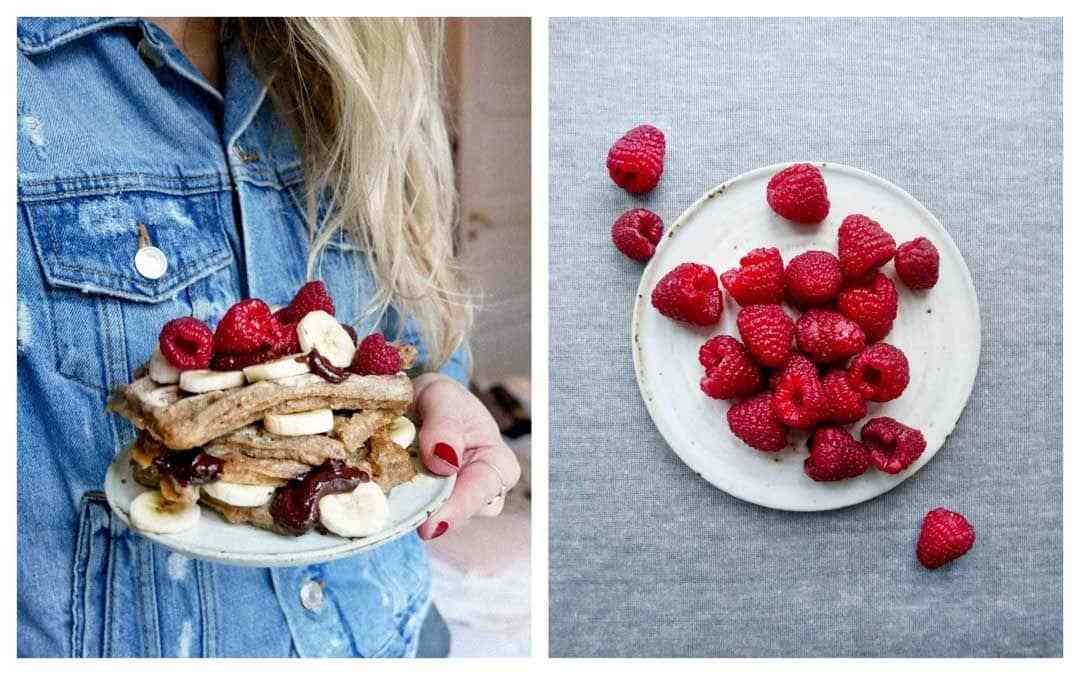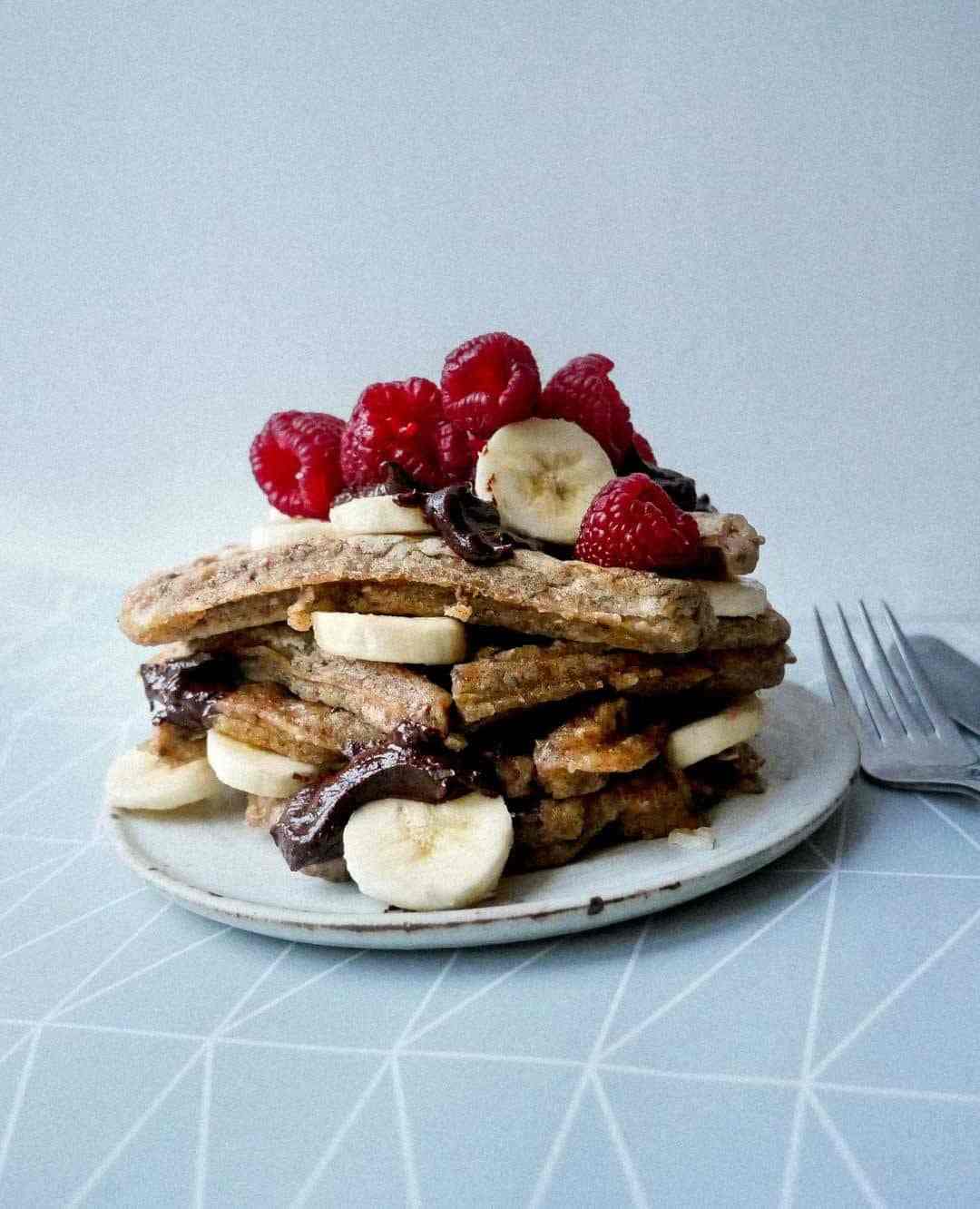 Rate the recipe below ↓