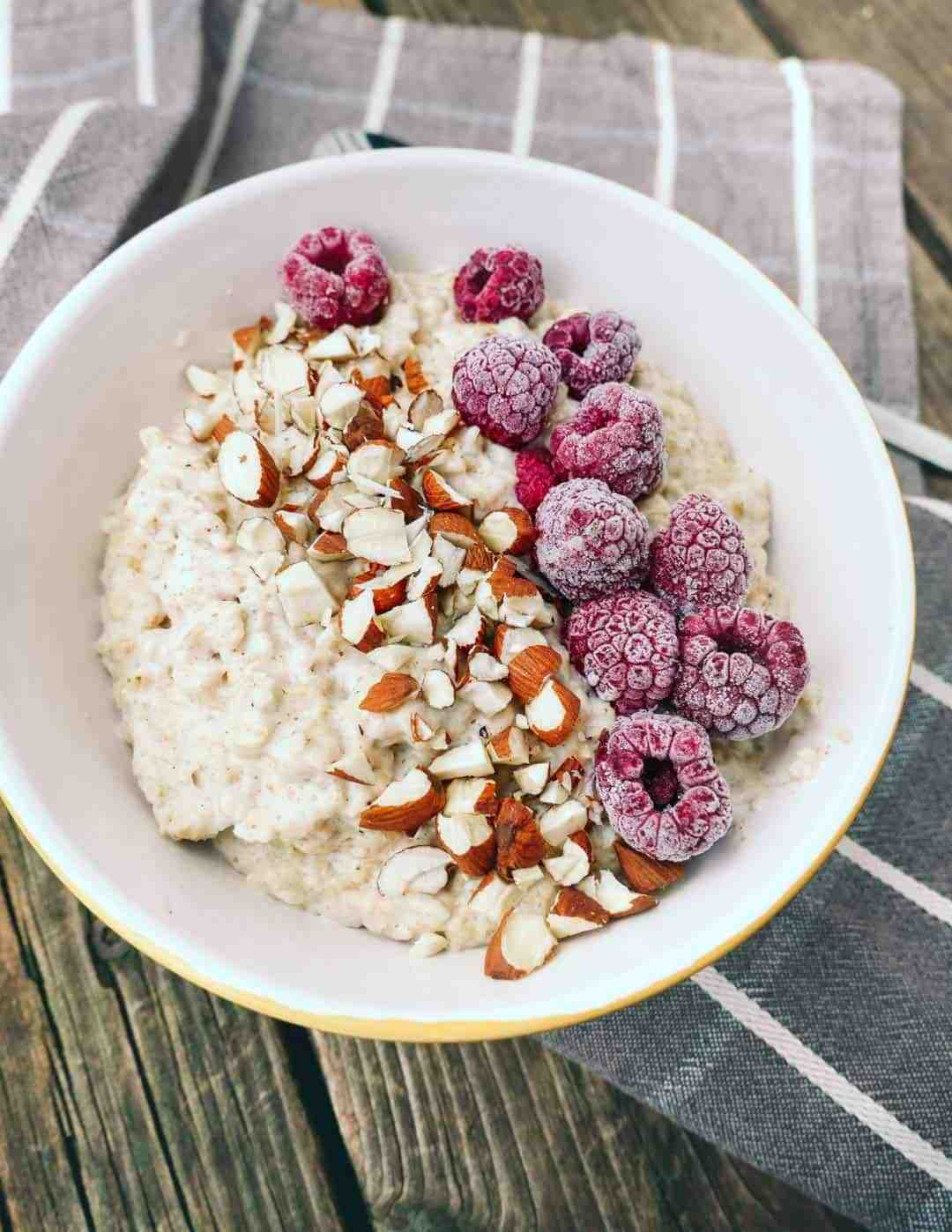 Creamy almond porridge with frozen raspberries.
I have to admit that I have a very serious addiction to porridge. Or not when I was younger but lately I've been craving at lot of these bowls in the weekends.
This almond porridge is the creamiest I've made. It's very low carb and totally free for sugar or any kind of sweetness. The only ingredients in this recipe are: oats, almond milk, vanilla and some salt. So easy, delicious and tasty.
When I was younger I felt porridge was so boring, and it needed a big amount of sugar to taste well. But the almond milk here are doing the job pretty good. If you think almond milk is a bit too sweet then add some soy milk or oat milk instead. But it's also making the porridge sweet and creamy, and you'll only need to add some fresh fruit or berries. I use frozen raspberries cause it gives such a cool fresh taste to the warm and thick bowl of porridge. Bud if you have fresh berries, go use them instead.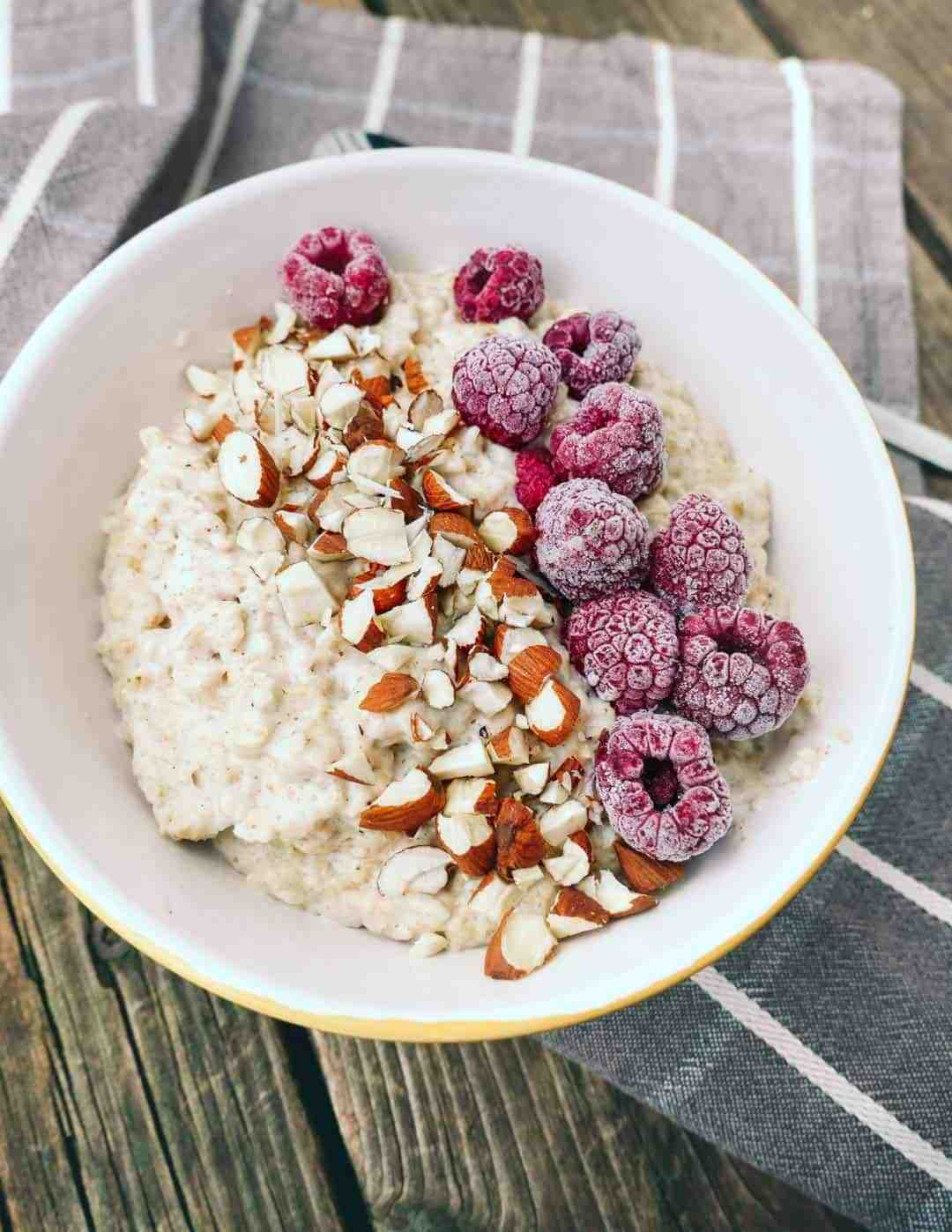 Print Recipe
Almond porridge with raspberries
Almond porridge with raspberries - Best oat meal, sweet and creamy and no added sugar or syrup. Delicious vegan breakfast or midday recipe.
Ingredients
1 cup oats

2 cups of almond milk

2 teaspoon vanilla or seeds from 1/2 vanilla pod

1 teaspoon salt

Toppings: Chopped almonds and frozen raspberries
Instructions
1
Add oats and milk in a can. Warm carefully and stir in a minute.
2
Add vanilla (using a vanilla pod, add that as well). Drizzle with salt. Let the porridge simmer for 2-3 minutes.
3
Chop the almonds and drizzle on the porridge with frozen raspberries.
Ingrediens for vegan porridge:
After using almond milk in my porridge I cannot use anything else. Almond milk (or oat milk) is just a whole new level making porridge comparing to water and conventional milk. It gets so creamy and sweet in a naturel and more healthy way. So you don't need to add a bunch of sugar making it eatable.. Frozen berries are my trick for porridges. They melts perfectly on the warm oats and gives a great cold taste for the sweet and thick meal. Always remember toppings on you oat meal. Choose the ones you like the most and from the season. Hint: that's why frozen raspberries are always a hit.. Hope you can use this recipe! Just let me know if you have any questions making it.

If you need inspiration for toppings I can really recommend this chocolate granola – perfect for porridge, chia and other breakfast meals.
Rate the recipe below ↓