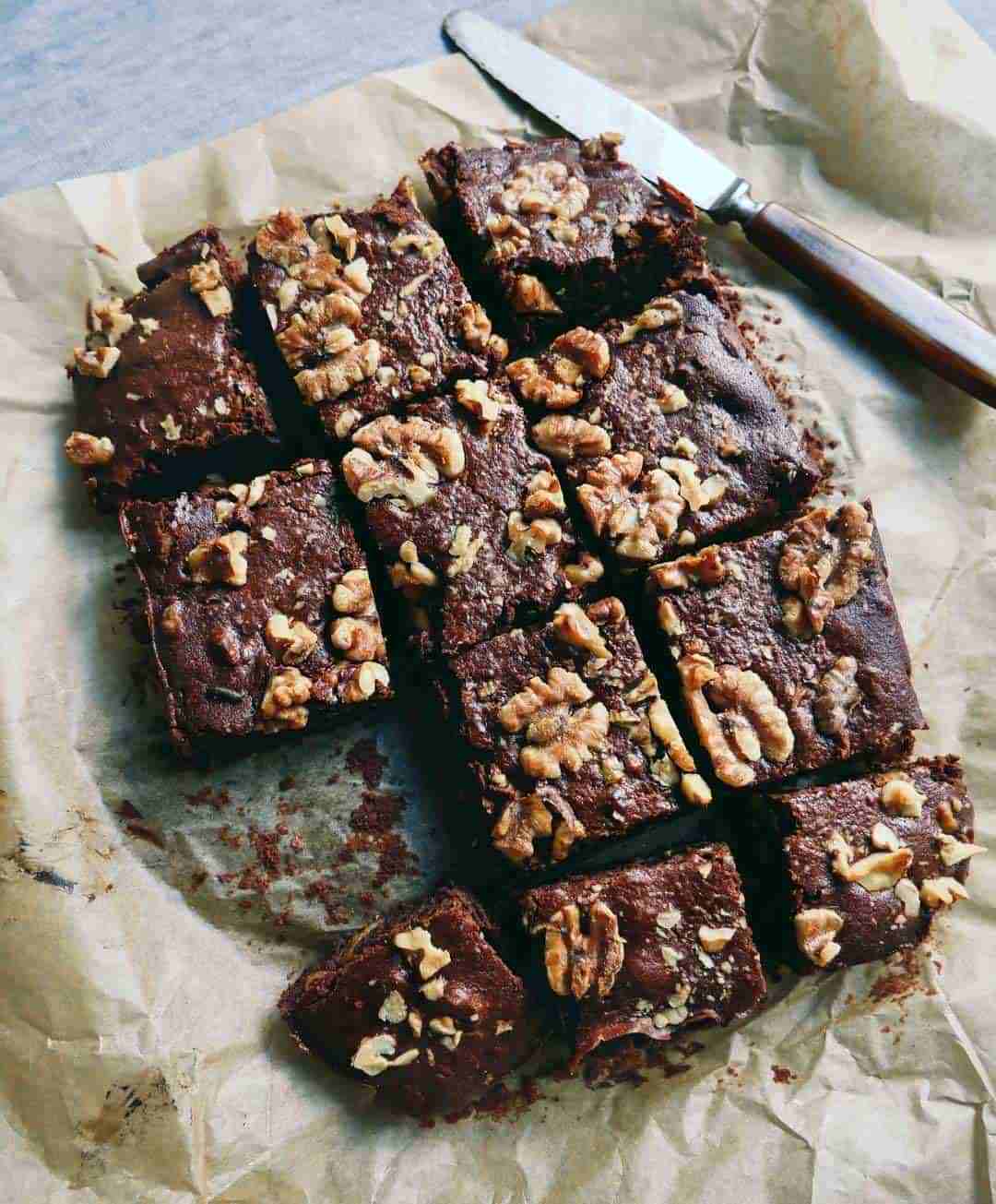 My easy and delicious recipe for vegan chocolate brownies: Gooey, nutty and seriously chocolaty, these vegan brownies are a total joy to eat. This is one of the first brownie recipe I've made since eating more vegan that tastes this good and it's so simple to make (no fancy ingredients here). Earliere I've also made this brownie recipe – with cacao frosting if you need so inspiration for something extra on top. This is just better than many of the original egg-brownie recipes out there. I hope you'll try out my recipe, and I will almost guarantee this recipe does not disappoint you.
I used walnuts in the dough, but you can also use hazelnuts or pecan nuts. The hazelnuts gets incredible when toasting them, so don't miss that. I hope you can use this vegan chocolate brownies recipe – just let me know in a comment below if you have any questions making them.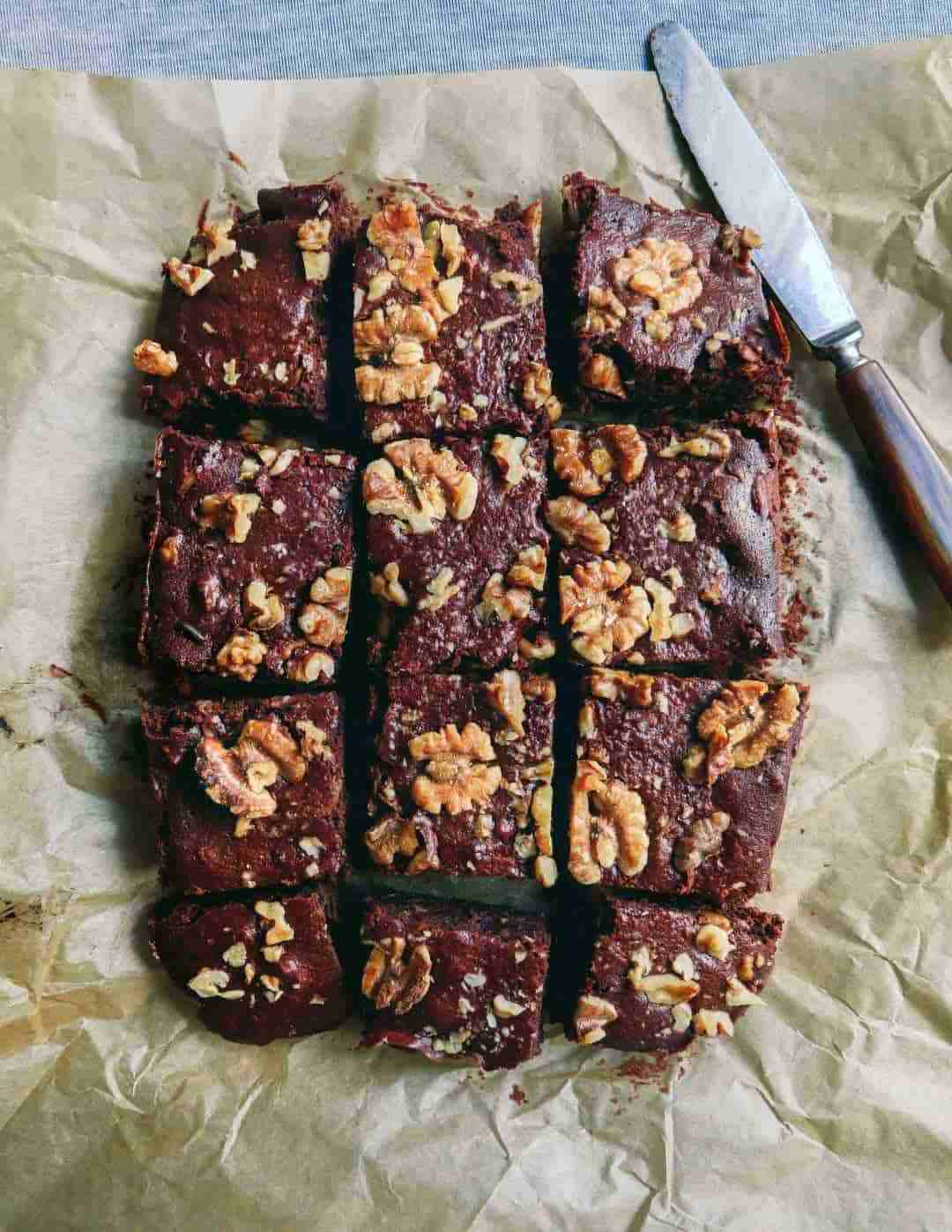 Print Recipe
Vegan Chocolate Brownies
Delicious and easy vegan chocolate brownies. One of the best cake recipes so far - and easy at the same time. Go find the full recipe here.
Ingredients
170g. flour

3 tablespoon raw cacao

150g. golden caster sugar

Seeds from 1 vanilla pod (or 2 teaspoon of vanilla powder)

4 tablespoon sunflower oil

250 ml. plant milk

Sea salt

200g. dairy-free dark chocolate

150g. walnuts or hazelnuts
Instructions
1
Preheat the oven to 180ºC (350ºF)
2
Sieve the flour and cocoa powder into a large bowl, then stir in the sugar and a pinch of salt. Halve the vanilla pod lengthways, scrape out the seeds, then add them to the bowl too. Stir in the oil and milk.
3
Melt the chocolate over simmering water (making sure the base doesn't touch the water). Melt 150g chocolate into the bowl and allow it to melt, turn down the heat and add the remaining chocolate.
4
Add the melted chocolate to the large bowl and stir until combined. Taste and add more salt if needed.
5
Roughly chop and stir in the walnuts, reserving a few for the top. Pour the mixture into a prepared tin with bakingpaper, spreading it out evenly. Sprinkle over the remaining walnuts, then place into the hot oven for 22 to 25 minutes, or until cooked on the outside, but still gooey in the middle.
6
Leave to cool for around a few minutes. Eat the brownie pieces warm, or cool down and eat directly from the fridge.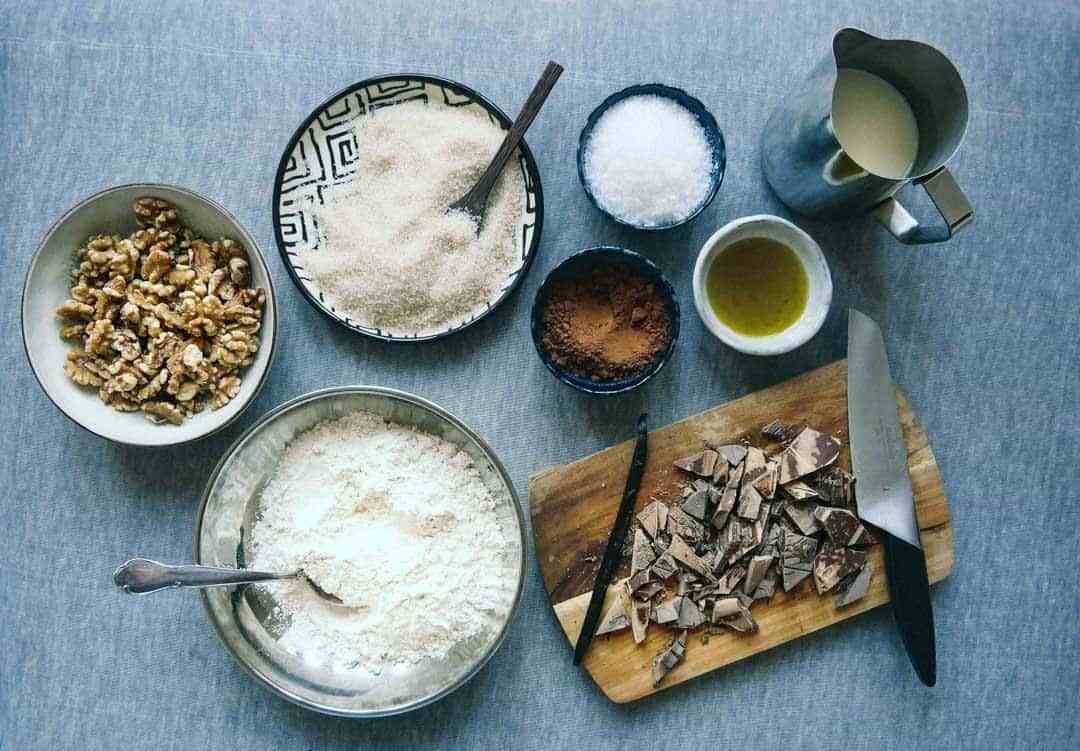 ~ Simple ingredients: Walnuts, flour, sugar, raw cacao powder, vanilla pod, chocolate, oil, salt and plant milk. That's all you need.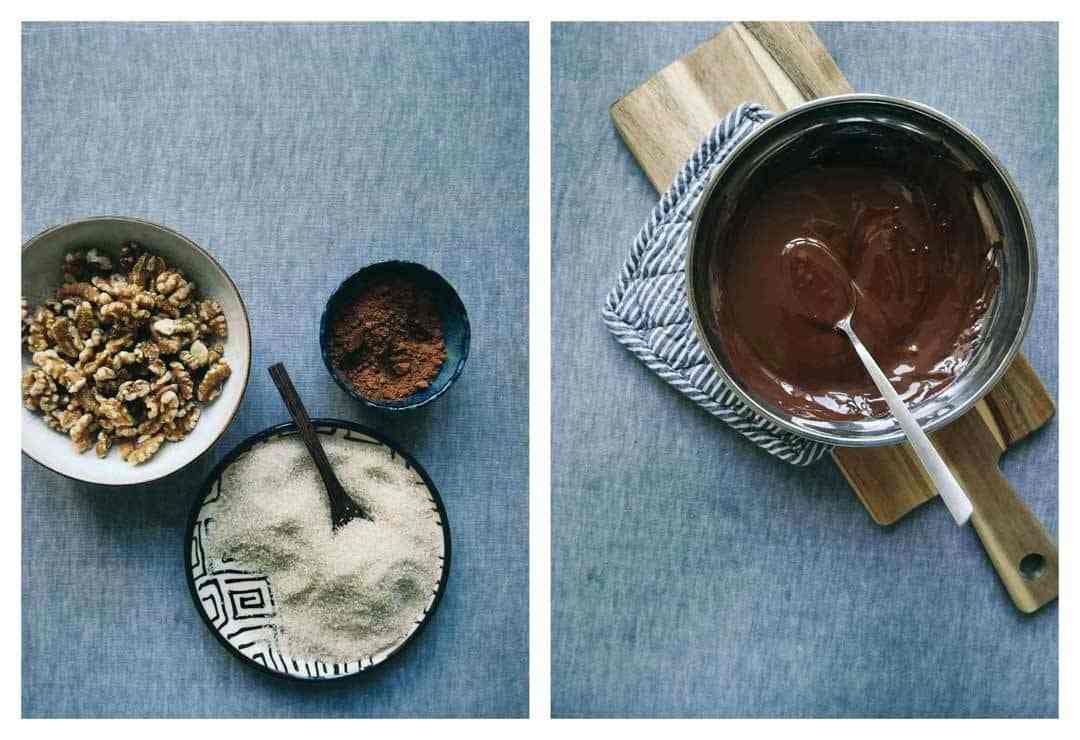 ~ The best and tasty chocolate comes from GOODIO. I used the dark version – organic and dairy-free!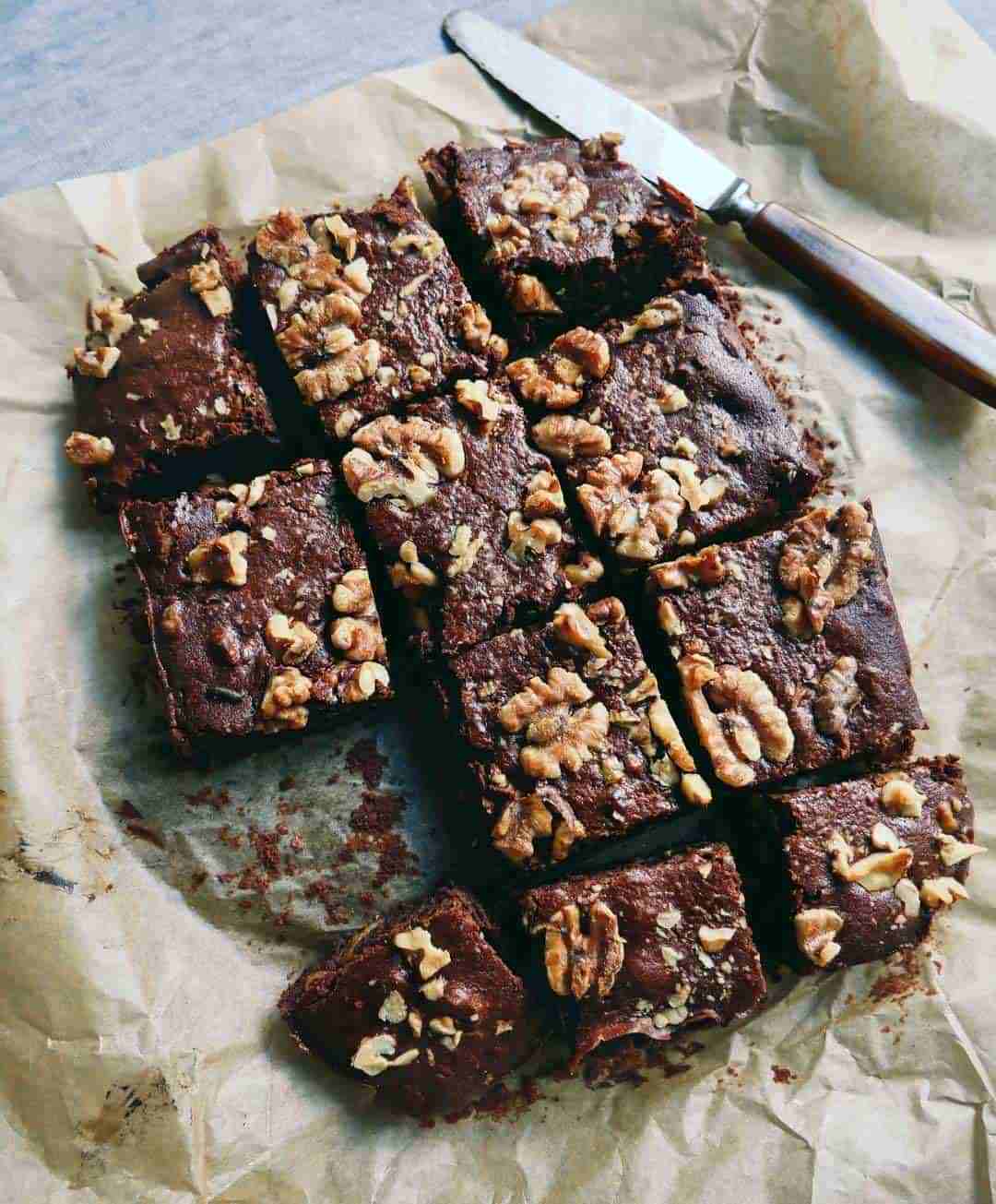 ~ The absolute best and easiest brownies. I hope you could use this recipe. Let me know what you think!