→ Inspiration how to make glass labels on kitchen storage, pantry storages, jars, boxes and glasses. And how to organize all your dry food ingredients, spices and seasonings.
I felt my kitchen storage with all my dry ingredients, spices and seasonings was so sad and boring. I had so many leftovers and different packages (from glasses, plastic storages and small bags from ethnic grocery stores) ..
Nothing wrong what that at all! But it felt so good so finally organize and clean all my kitchen cabinets. And it's so easy now to find what I actually need..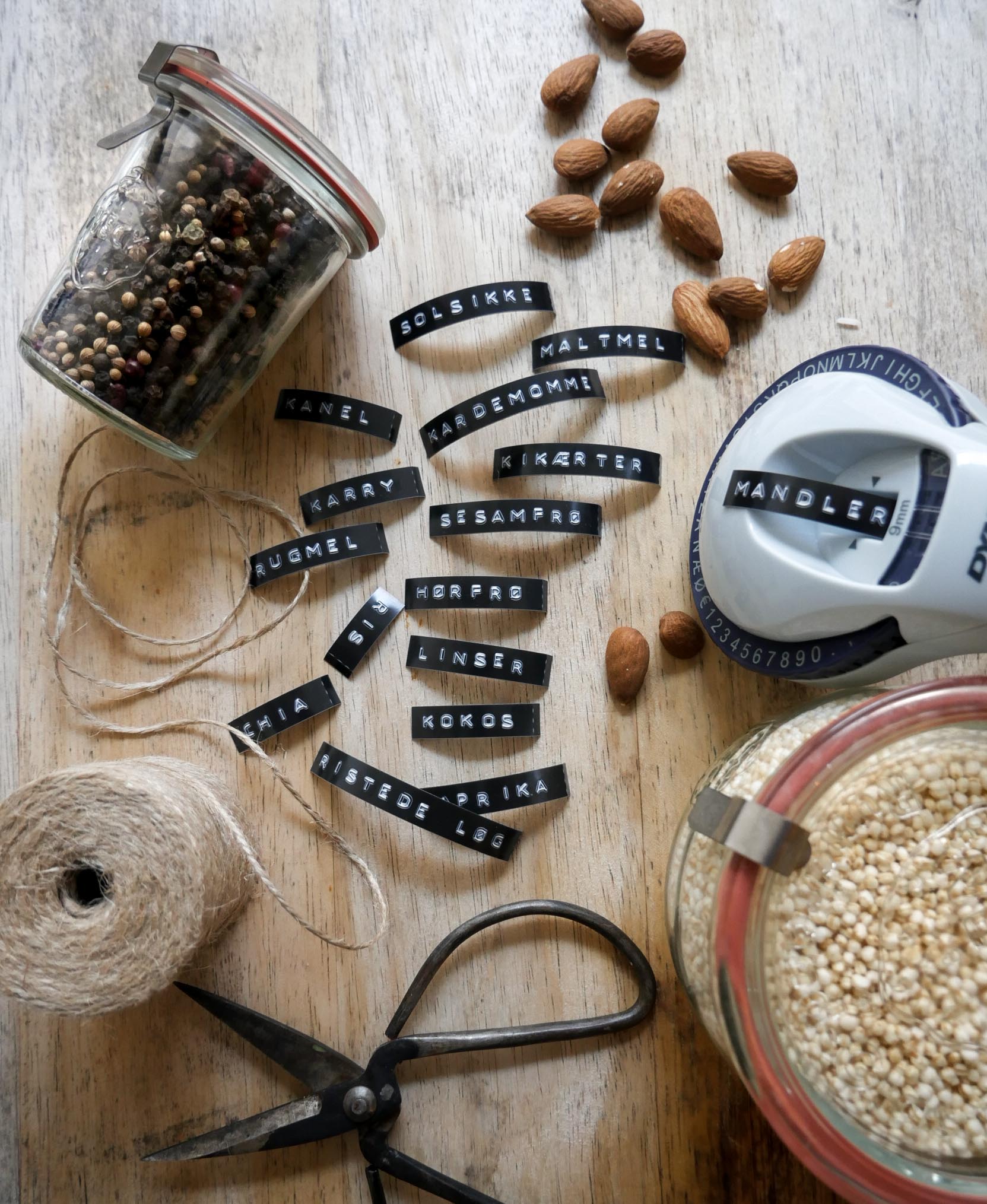 I know it's not something new to use a classic dymo machine to make labels. I've seen this trend for a while (years I think).. But I've had this dream to organize for a while, so now I needed to do it!
↓ You can get these dymo labels in many variations and colos in most contries. But I chose the black labels for my kitchen glasses.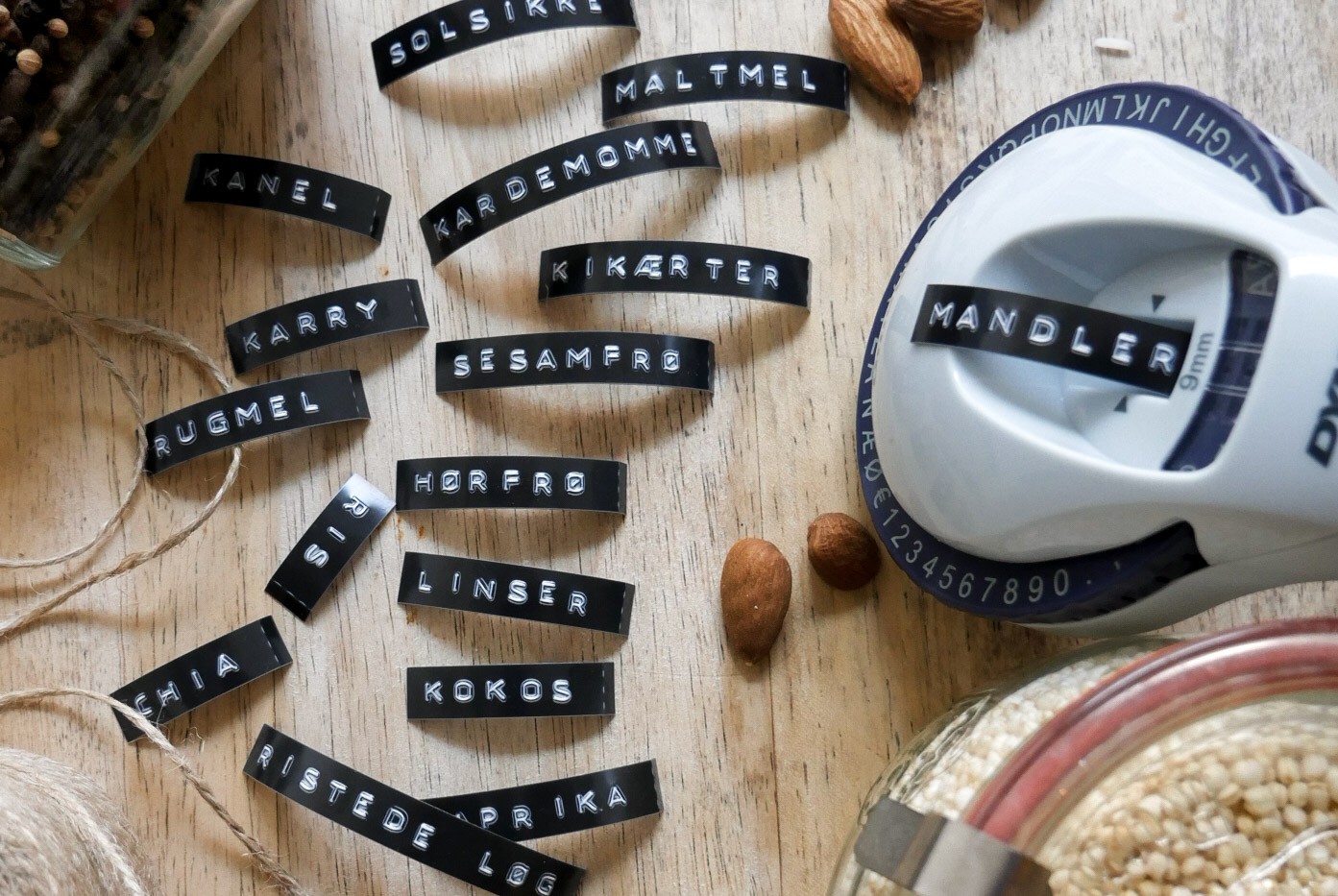 Labels DIY – you'll need ↓
Small boxes, jars, containers or glasses = I use a mix of Weck, IKEA and Søstrene Grene. But I've also saved a lot of glasses from the supermarket. Find inspo here.
Dymo machine = You can find these a lot of places online.
Black labels = Mostly the black labels will come in the package with the machine. But you can also buy these separately.
Scissors = The dymo machine will make a scissor cut on all labels, but you'll need to cut afterwards.
And now lets get started…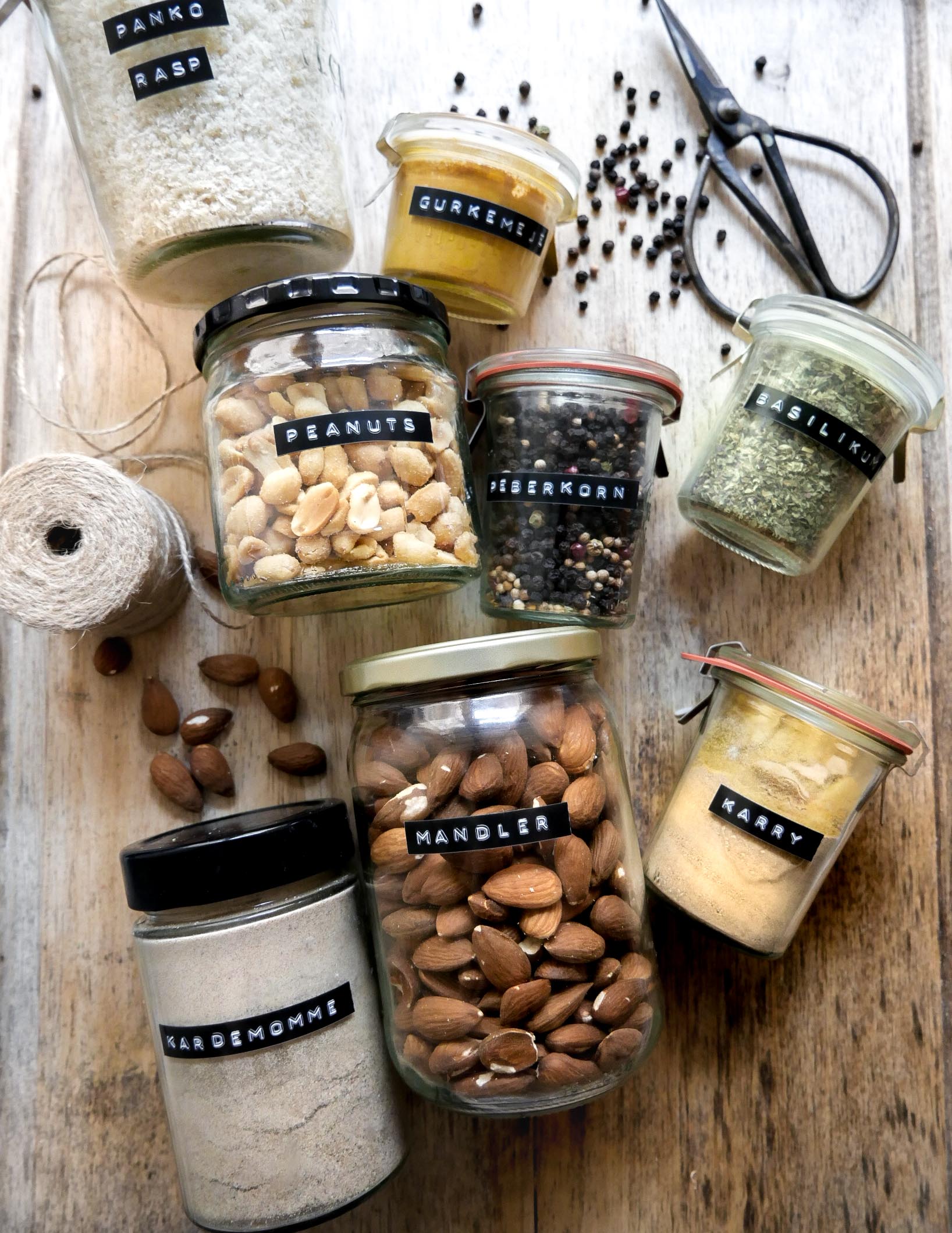 You can use these labels on almost everything from glasses, boxes, jars and small containers. Love the feeling of these glasses in the kitchen. And so pretty too. ↓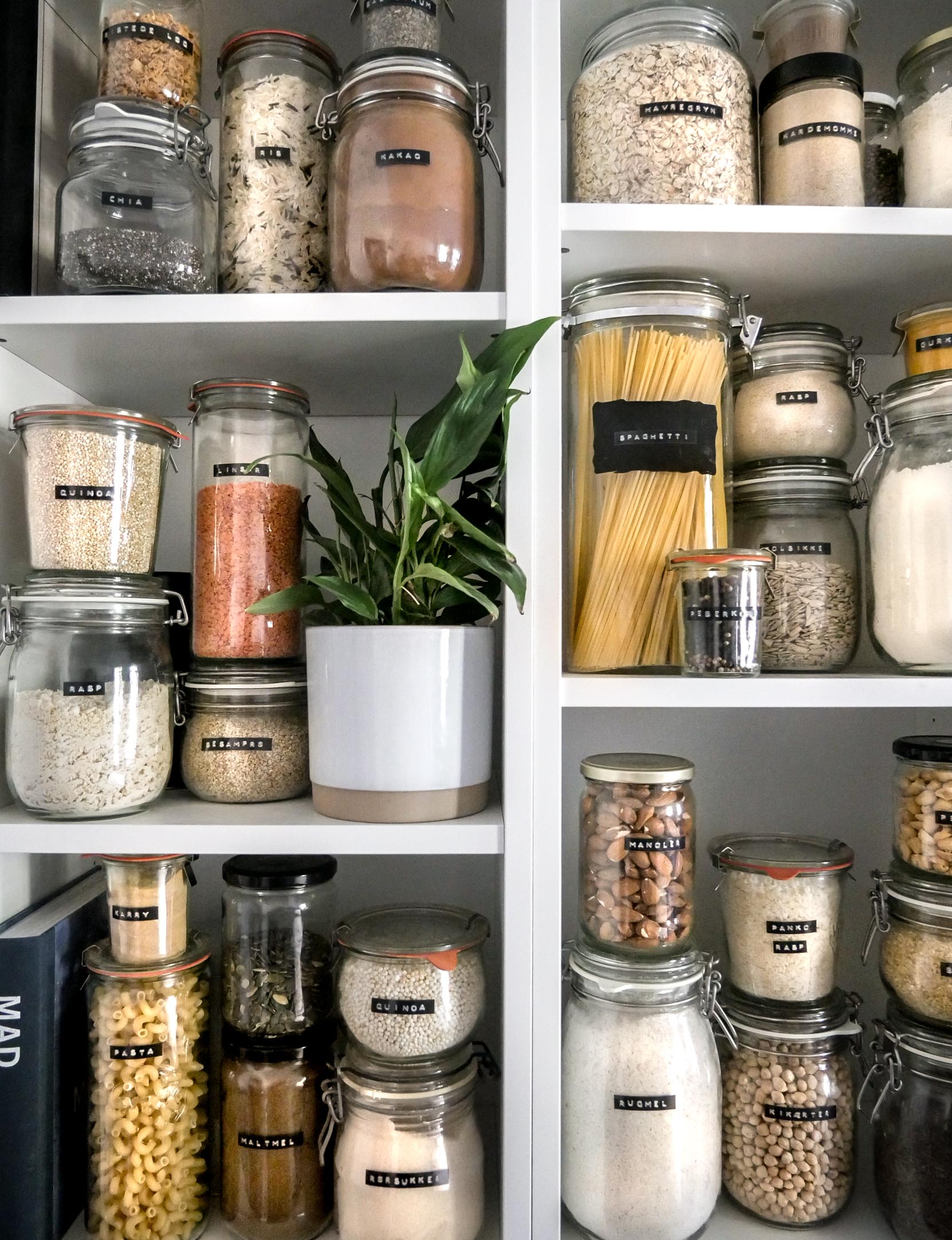 I hope you could use some of this kitchen glass labels inspiration! Let me know if you have any questions below! 😉