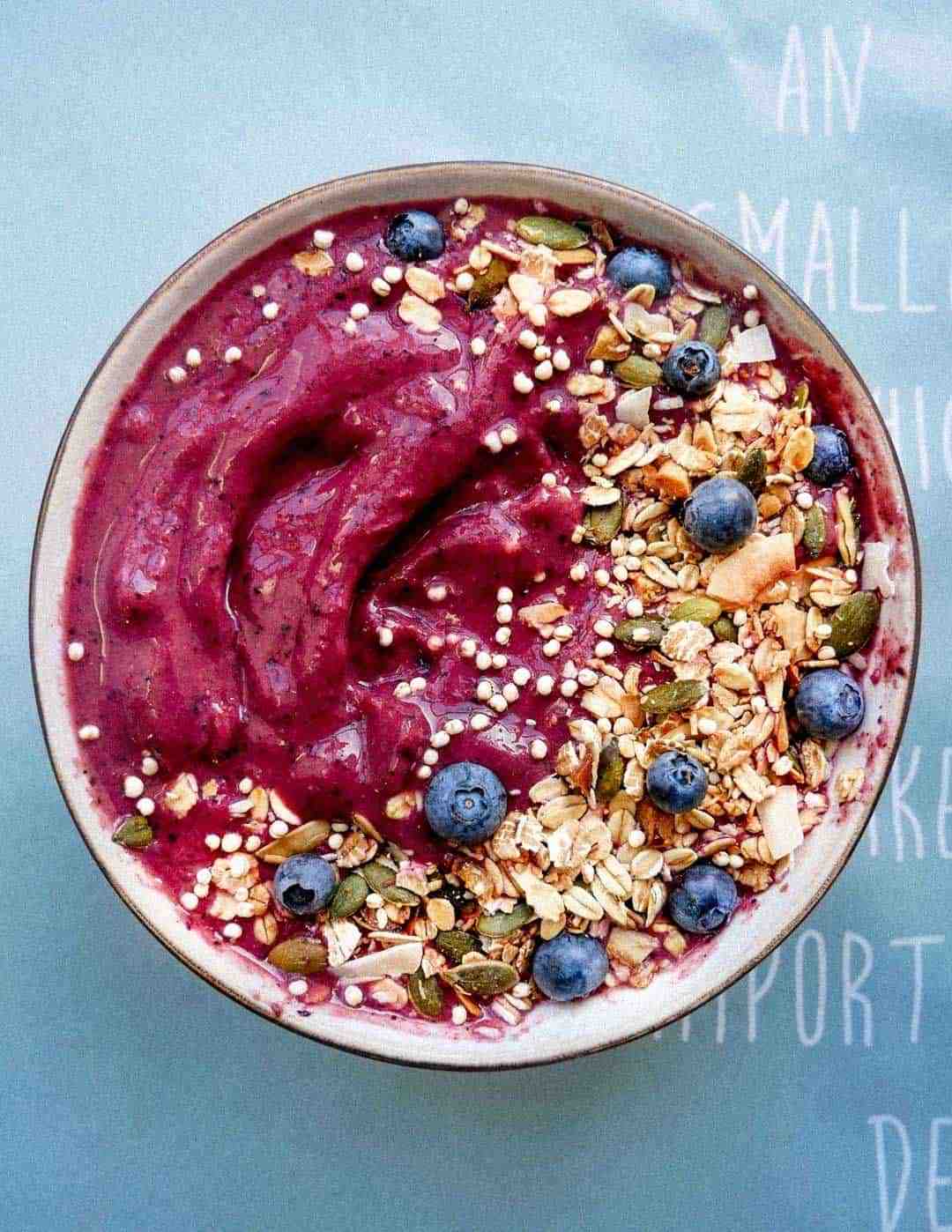 Classic blueberry bowl ingredients:
• 1 frozen banana
• 150g frozen blueberries or cubes (like on the picture underneath)
• 1sp pumpkin seeds
• 2,5dl (1 cup) almond milk

Extra ingredients:
• 2 sp homemade nut cream ala nutella (find my recipe here)
• add 1 sp protein powder if you like
~ mix it all together in a high powered blender and blend until you gets a smooth and creamy blueberry bowl. You can eat the blueberry bowl without the nutella and protein powder if you want a more classic recipe. But I can always recommend to add something extra to give it some more taste! Enjoy ✨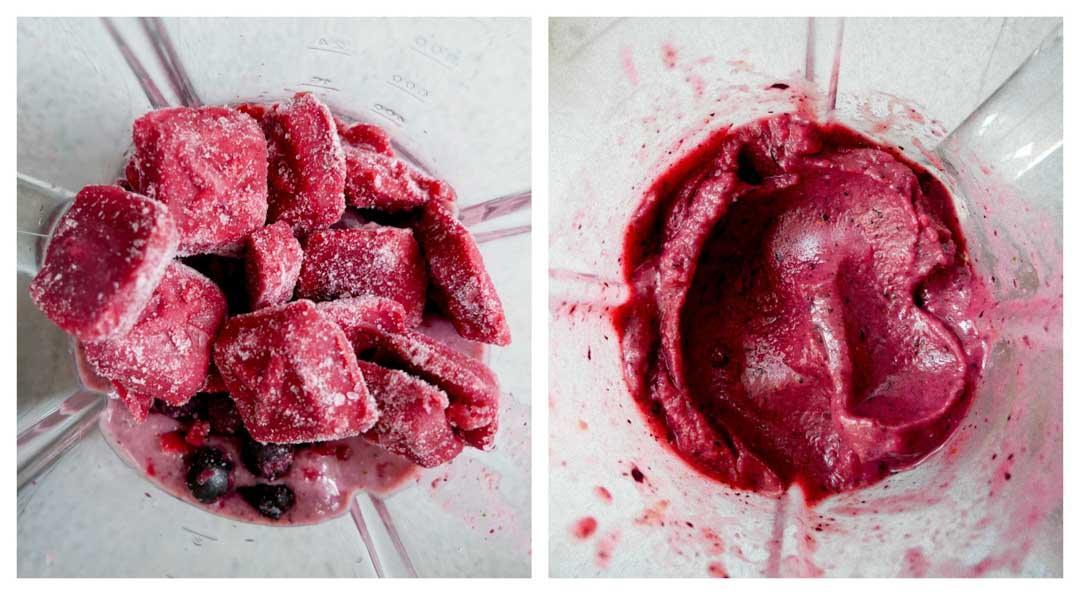 ~ mix all ingredients in a high powered blender. I always use what I have in my freezer already. These blueberry ice cubes are very good if you don't have fresh or frozen berries.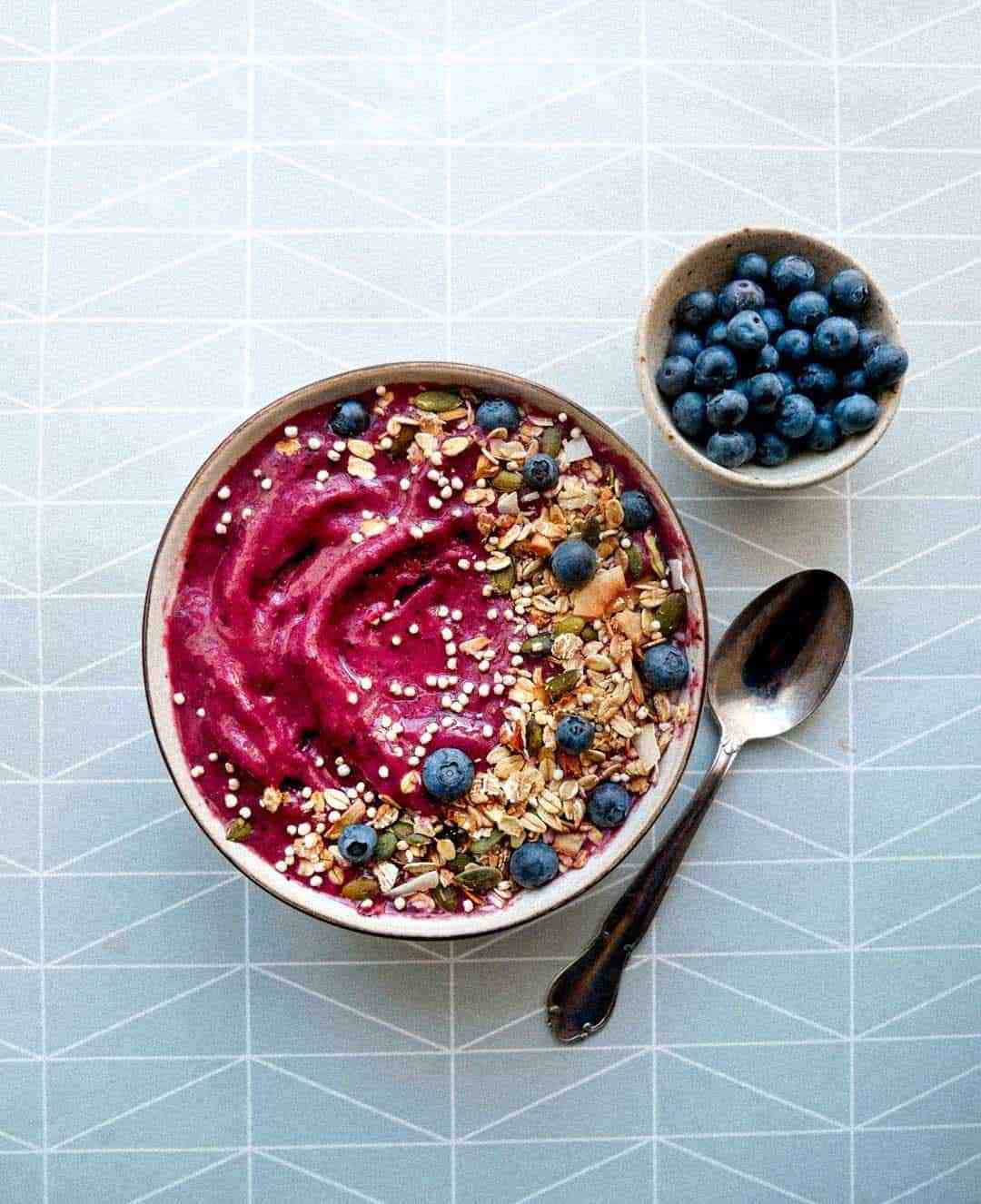 ~ Finish bowl topped with homemade granola, popped quinoa, pumpkin seeds and blueberries of course… Mmmh, healthy and delicious!